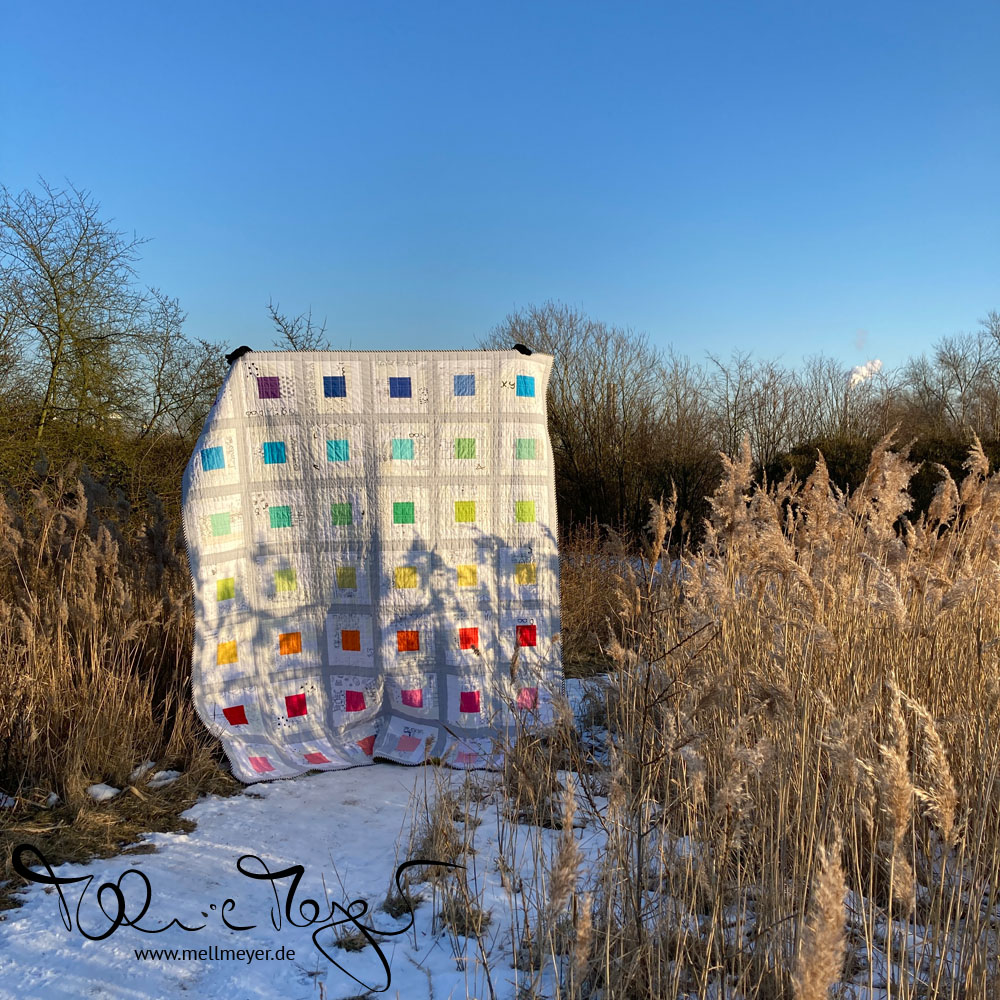 Click on any image to see all pictures in full | as a slideshow.
Name: Charm Scrappy
Started: 28th of December 2019
Completed: 13th of February 2021
Inspiration: This quilt by @augusthimmel
Pattern: Charm Scrappy is available as free pattern in my shop
Technique: traditional and improv piecing
Fabrics:
– Charm pack is New Bright Palette by KonaCotton
– low volume scraps
– grey KonaCotton (Shadow?) sashing and borders
Backing: Tula Pink wideback from the Mokey Wrench collection in the colorway Mango
Quilting Design: Irregular/Improv Grid
(see this IG post for how I did it)
Binding: by machine
Size: approx. 74×86 inches (188×218 cm)
Block Size: 10.0″ finished
Blocks: 42
Final post about this quilt: Charm Scrappy
some of the pictures are progress posts from Instagram
Costs are calculated via my Quilt Price Calculator: Factors are the size as mentioned above, the presets for a twin quilt – except zero offcut (we are already working from scraps). As there is no alternate reality were I will actually count the pieces, I am assuming an average of 12 pieces per block plus 39 pieces for sashing & border (543).