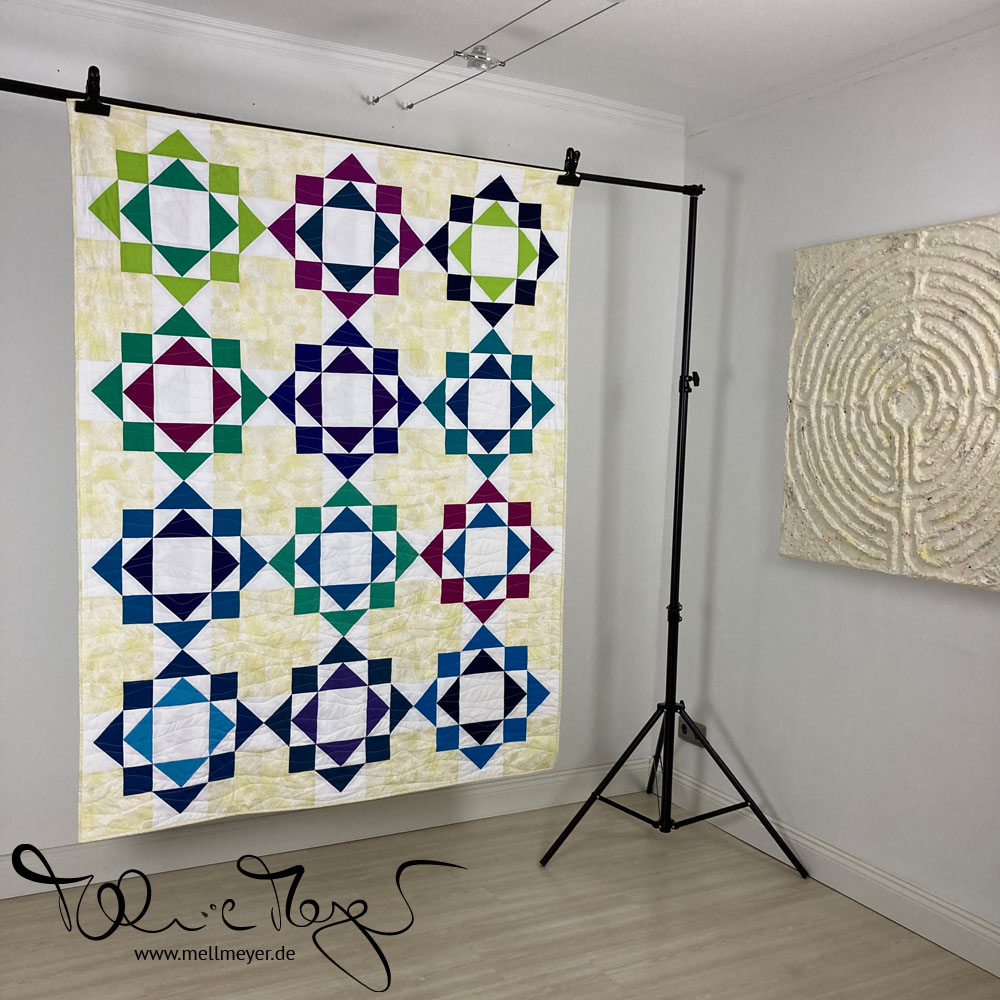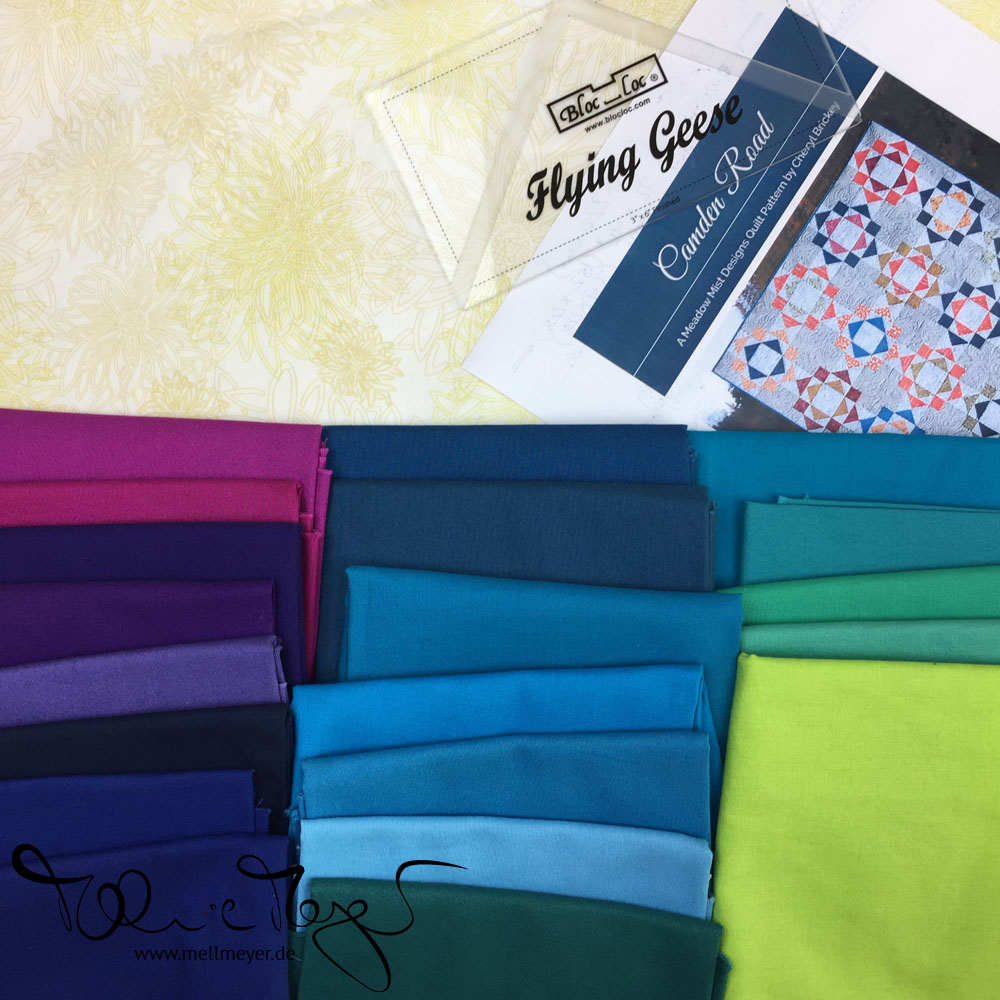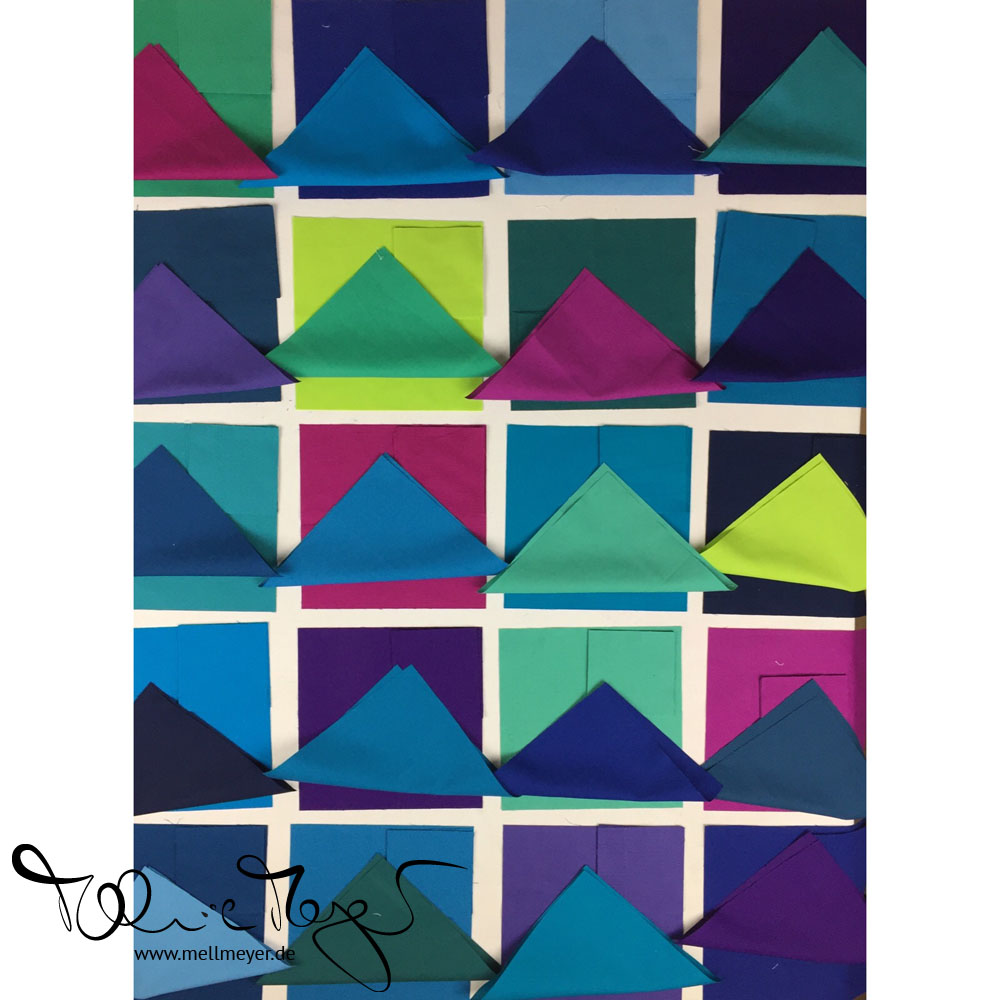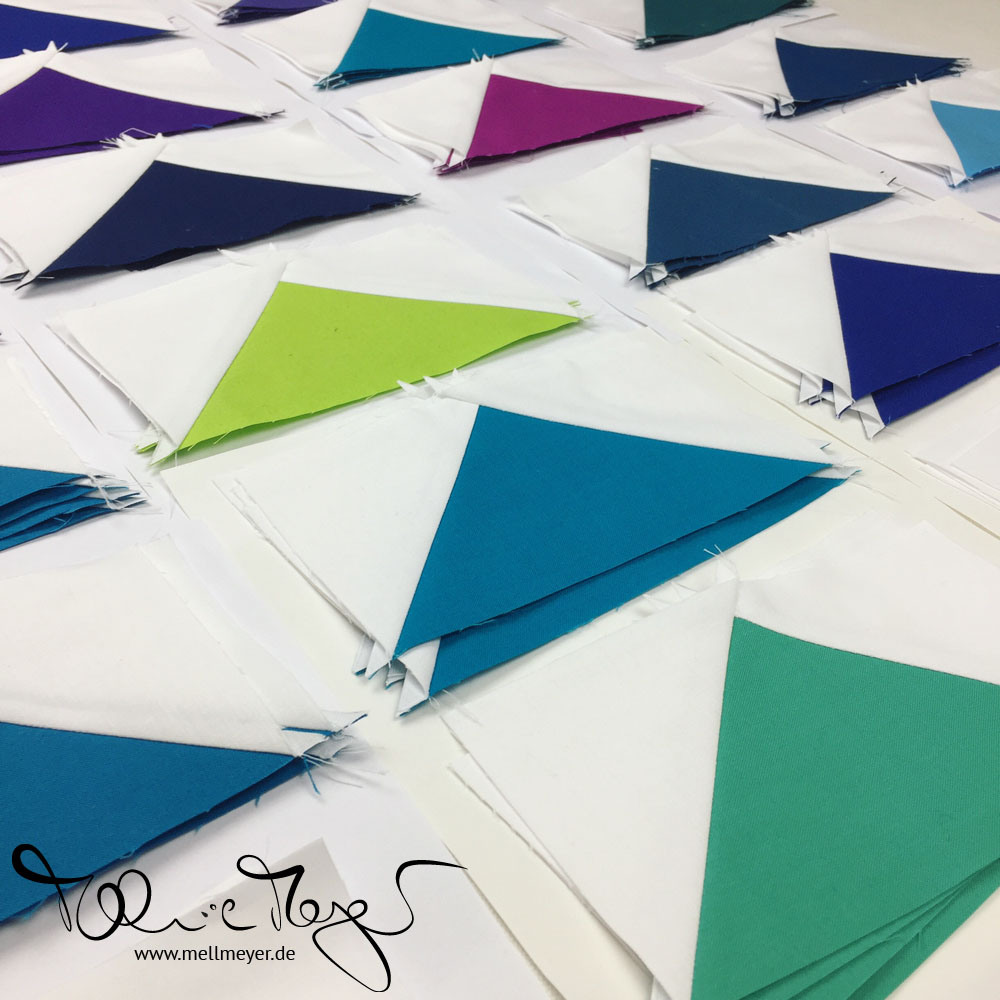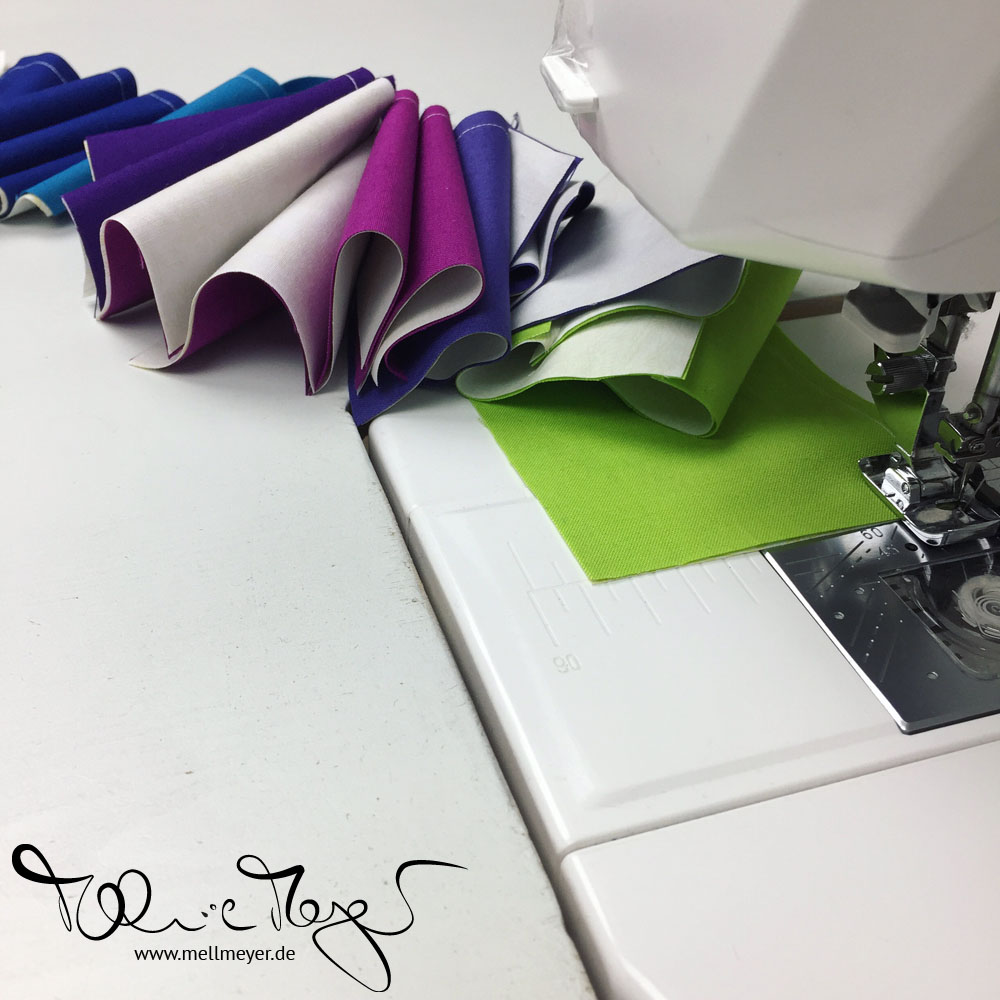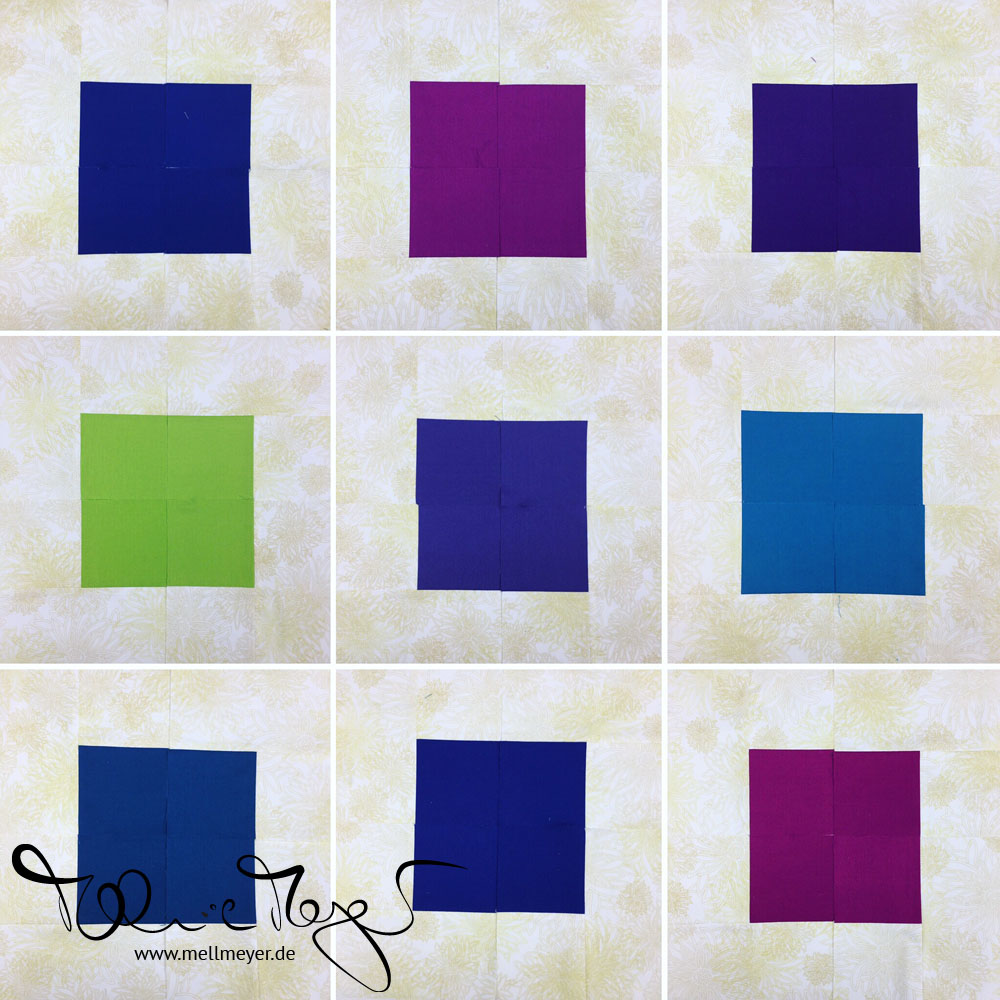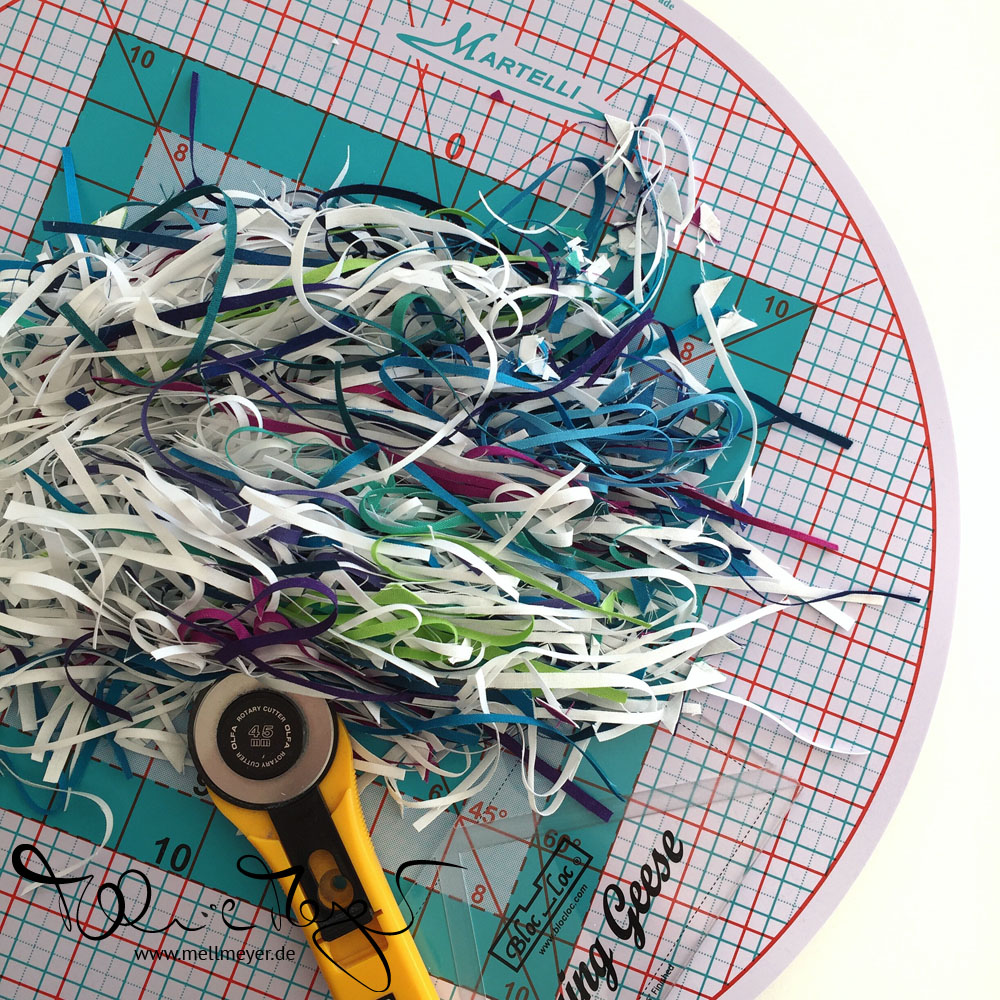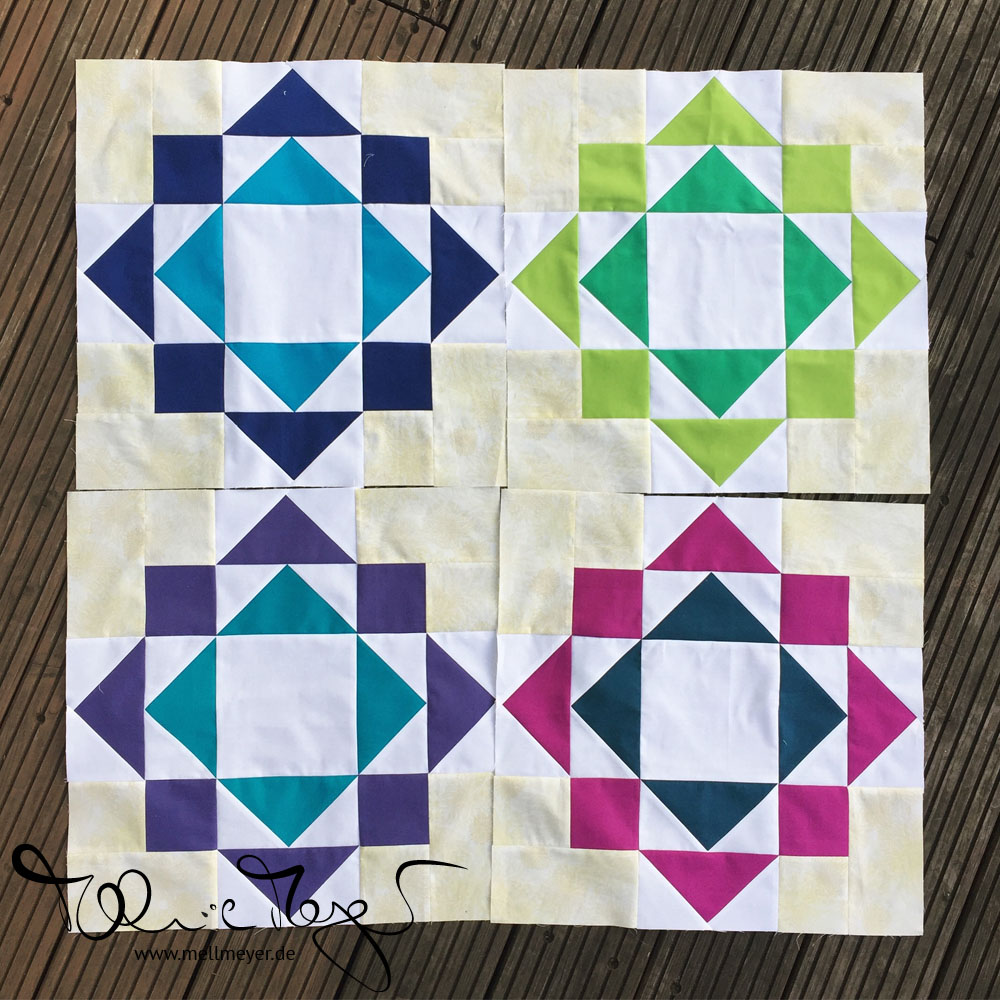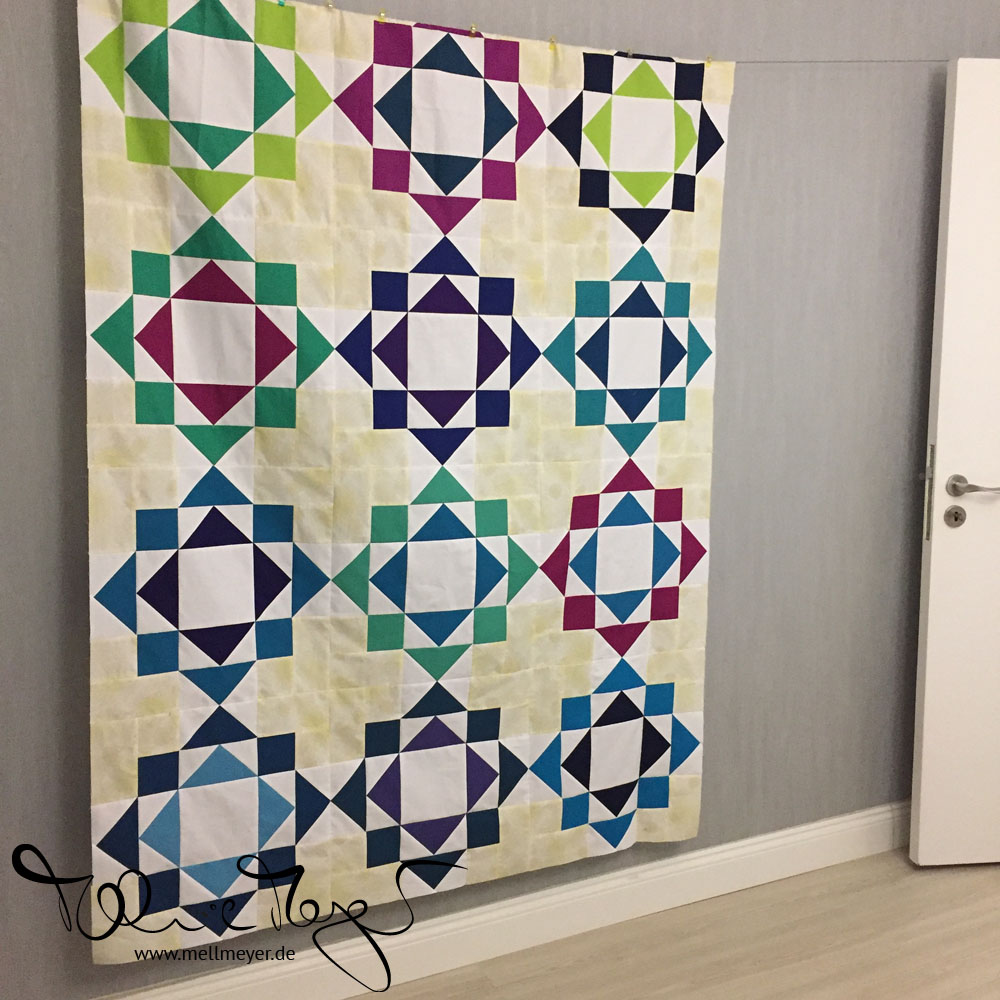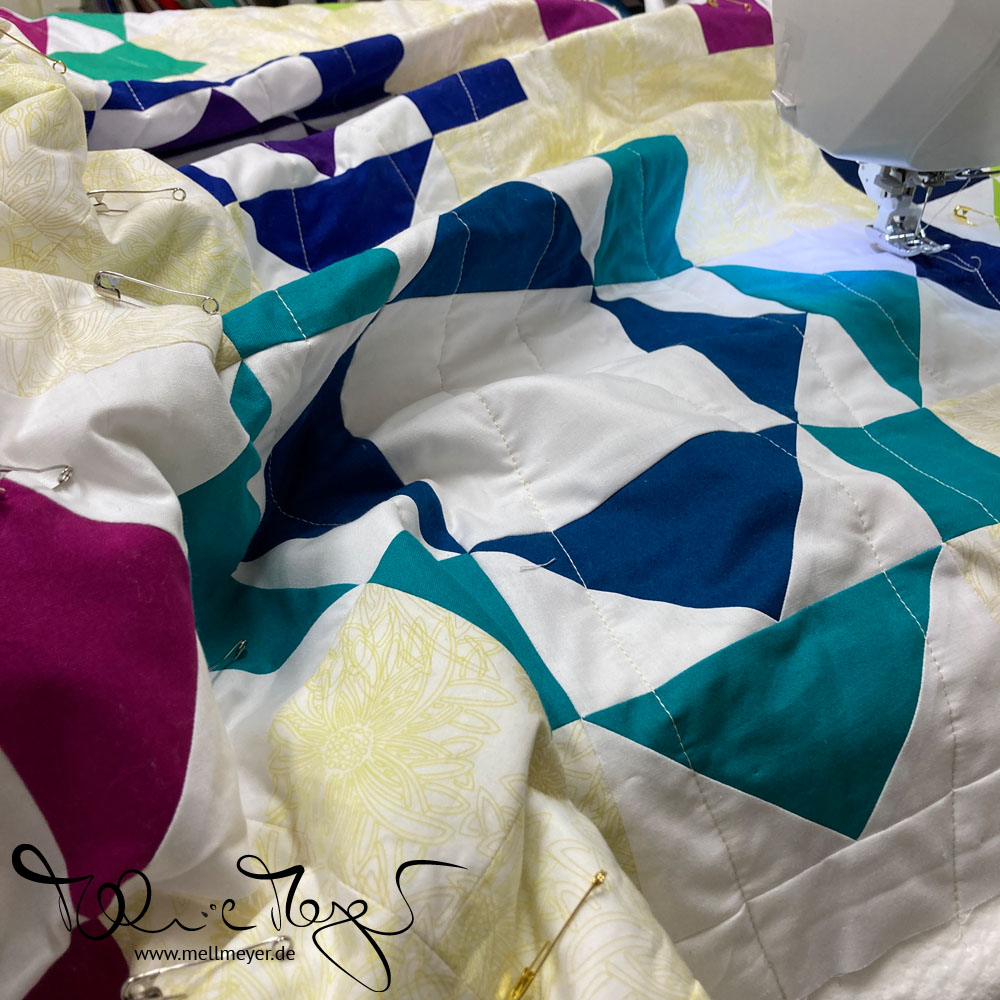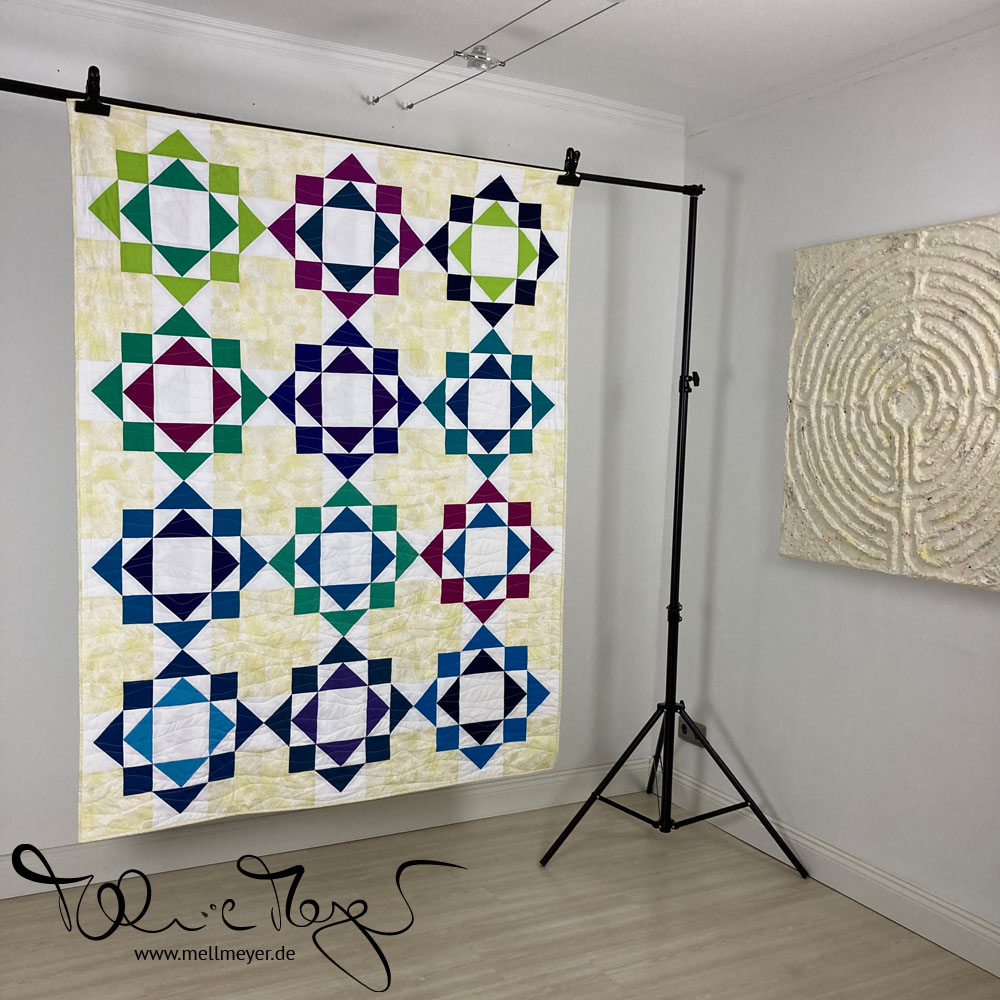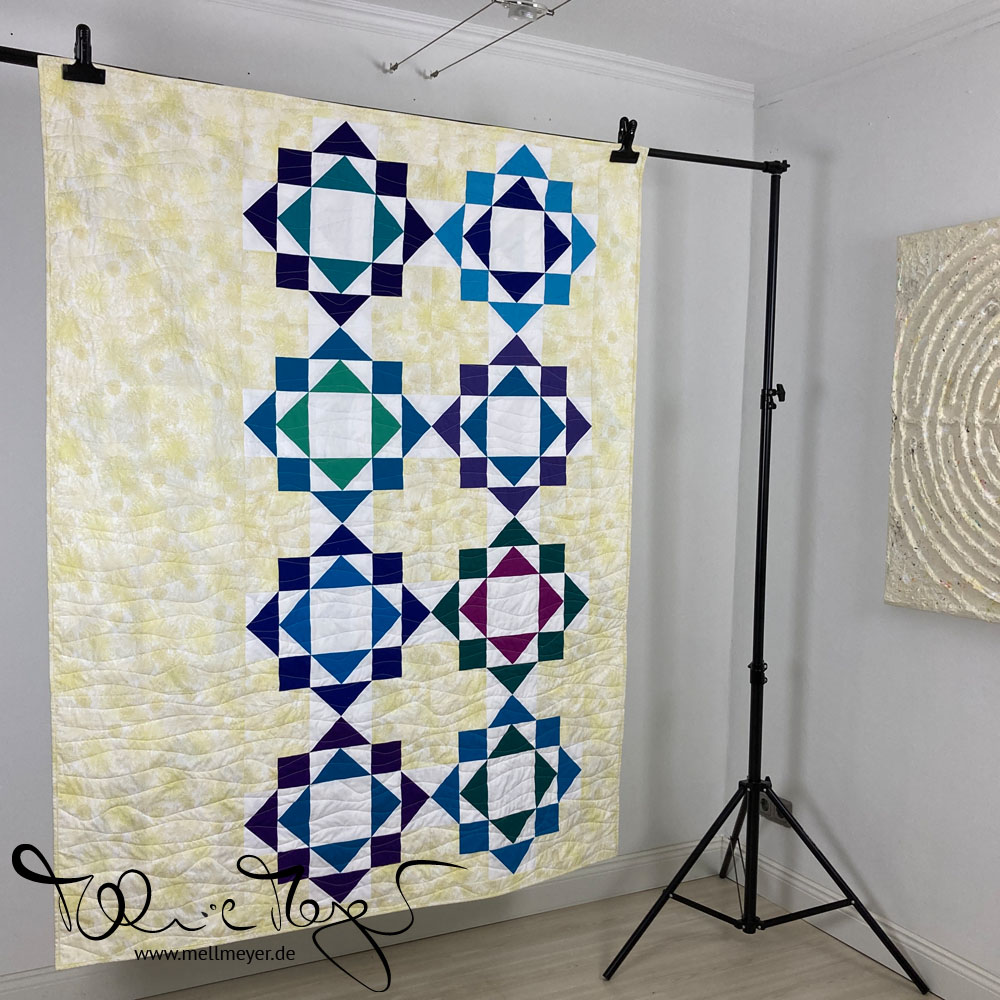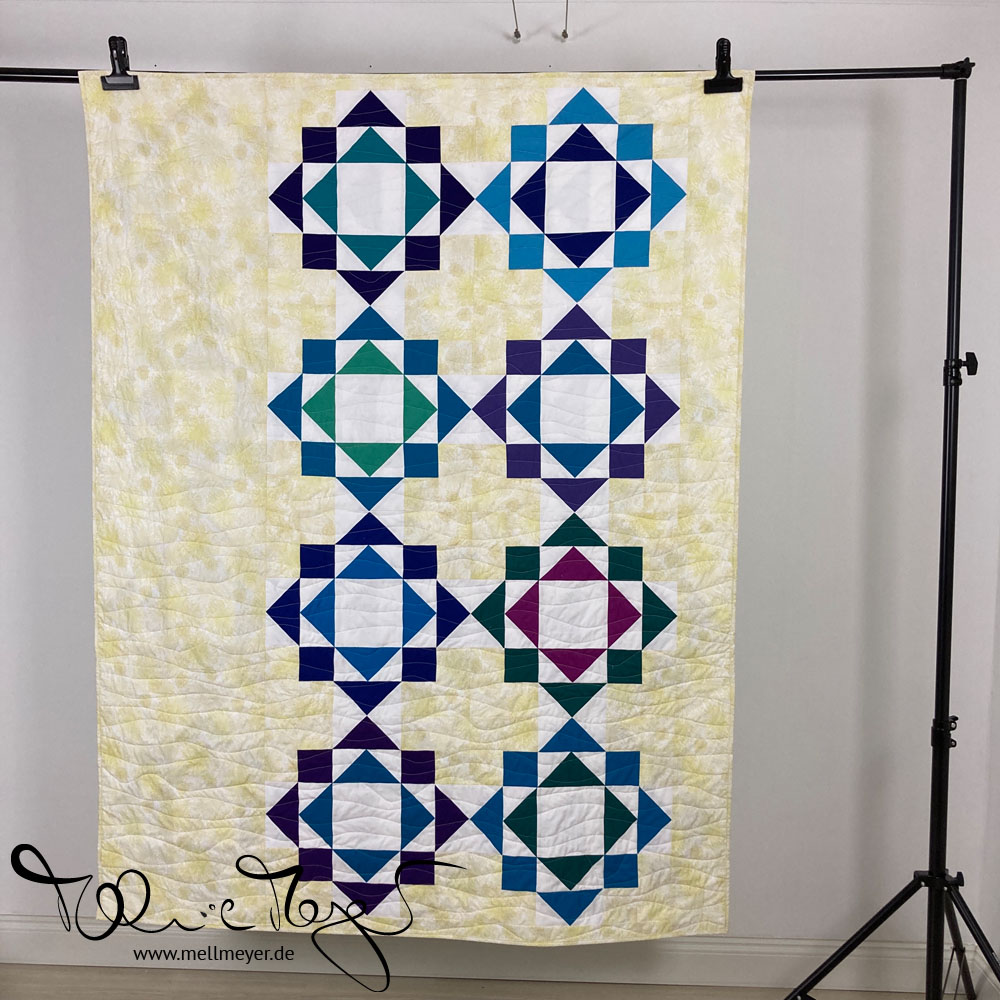 Click on any image to see all pictures in full | as a slideshow.
Name: Camden Road
Started: 19th of January 2020
Completed: 31st of December 2020
Days till completion: 348
Inspiration: Sew along by Cheryl @ Meadow Mist Designs
Pattern: Camden Road
Technique: traditional piecing
Fabrics: (20) colorful solids in green, blue & pink/purple mostly Kona Cotton, maybe some RJR
(1) Kona Cotton white as inner background
(1) Art Gallery blender called Florals in Winter Wheat as the outer background
Quilting Design: organic waves
Binding: by machine
Pattern uses a 2.5″×5.0″ finished flying geese size.
As I wanted to use my bloc loc ruler for flying geese which is for 3.0″×6.0″ finished flying geesee, I upscaled the pattern.
Size: approx. 56×74 inches (142×188 cm)
Block Size: 18.0″ finished
Different Block Designs: 1
Blocks: 12 (8 on the back)
Units per Block: 37
Pieces: 486
Pieces in the back: 300

most of the pictures are progress posts from Instagram
Costs are calculated via my Quilt Price Calculator: Factors are the size & pieces as mentioned above, the presets for a twin quilt plus 10€ in extras (pattern).
Material
Costs for Fabric:
138.03 €
Costs for Notions:
53.91 €
Total:
191.94 €
Sales Prices
Family & Friends:(Whole)Sale
Factor 2
383.88 €
Quilt Price:Factor 3
575.82 €