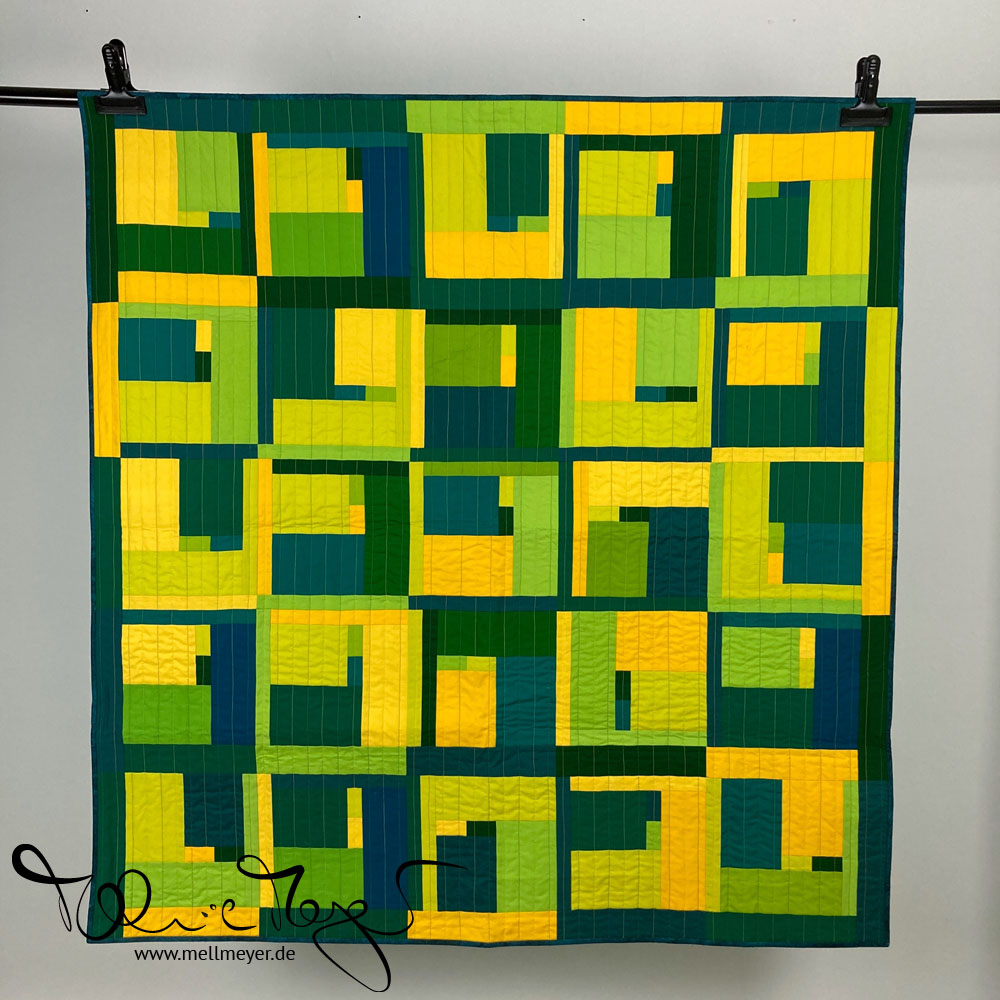 Click on any image to see all pictures in full | as a slideshow.
Name: Quilt Buzz Bingo "Green"
Working Title: Quilt Buzz Bingo #1
Started: 9th of August 2020
Completed: 31st of December 2020
Days till completion: 145
Inspiration: Sew along on Instagram by @quilt.buzz
Pattern: The pattern was for free during the quilt along.
Technique: traditional piecing
Fabrics: 16
different solids in yellow & green from Kona Cotton and RJR
Quilting Design: straight vertical lines
Binding: by machine
Size: approx. 52×54.5 inches (132×138 cm)
Block Size: 9.0″ finished
Different Block Designs: 25
Blocks: 25
Units per Block: 6
Pieces: 190

most pictures are progress posts from Instagram
Costs are calculated via my Quilt Price Calculator: Factors are the size & pieces as mentioned above, the presets for a baby quilt (because it is just slightly larger – piecing the batting would almost make it fit with those dimensions).