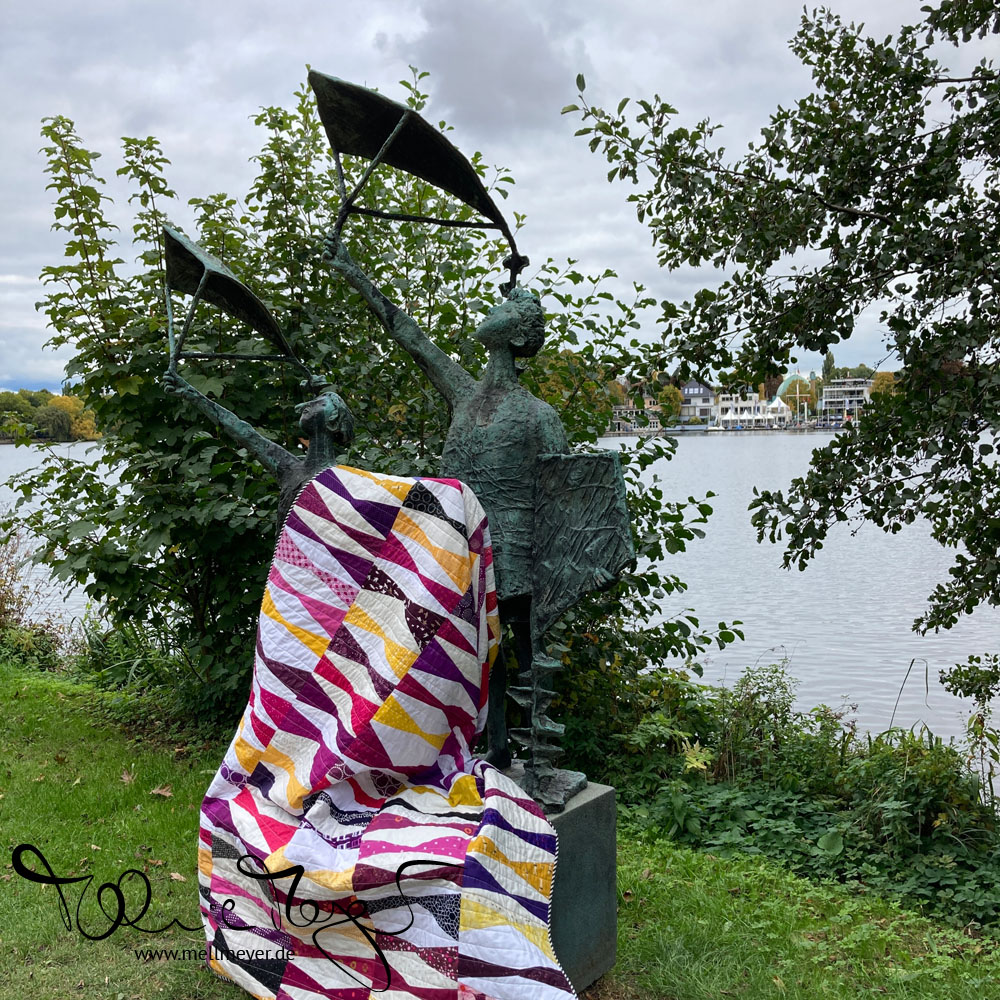 Click on any image to see all pictures in full | as a slideshow.
Name: Kite Tails
Working Title: Bee Quilt 2020
By: Members of the quilting bee Quilty Circle of Bees (Round V), Fleißige Bee'nchen (Round III)
Participants: 4
Started: 30th of April 2020
Completed: 19th of October 2020
Days till completion: 173
Inspiration: color scheme
Pattern: free Kite Tails pattern by Amy Friend @duringquiettime
Technique: FPP (foundation paper piecing)
Quilting Design: horizontal straight lines 1.5″ apart
Binding: by machine
Size: approx. 60×90 inches (152×228 cm)
Block Size: 12×18 inches finished
Blocks: 20
Units per Block: 22
Pieces: 440
Final post about this quilt: Kite Tails – Finished!
some of the pictures are progress posts from Instagram
Costs are calculated via my Quilt Price Calculator: Factors are the size & pieces as mentioned above and the presets for a twin quilt.