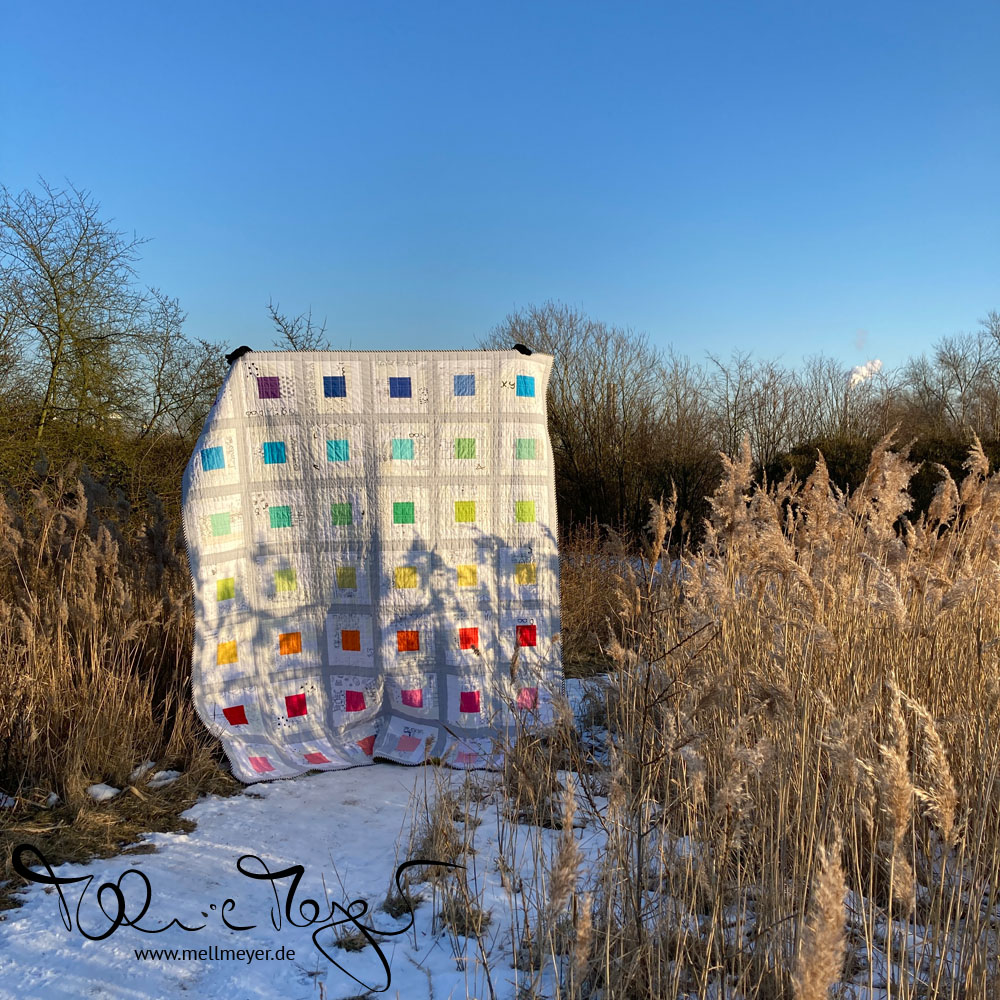 So after taking Charm Scrappy with us on our winter walk, we have a full finish – including the photo shooting. Yeah!
No. 6 of my Finish Along List for Q1 is finished!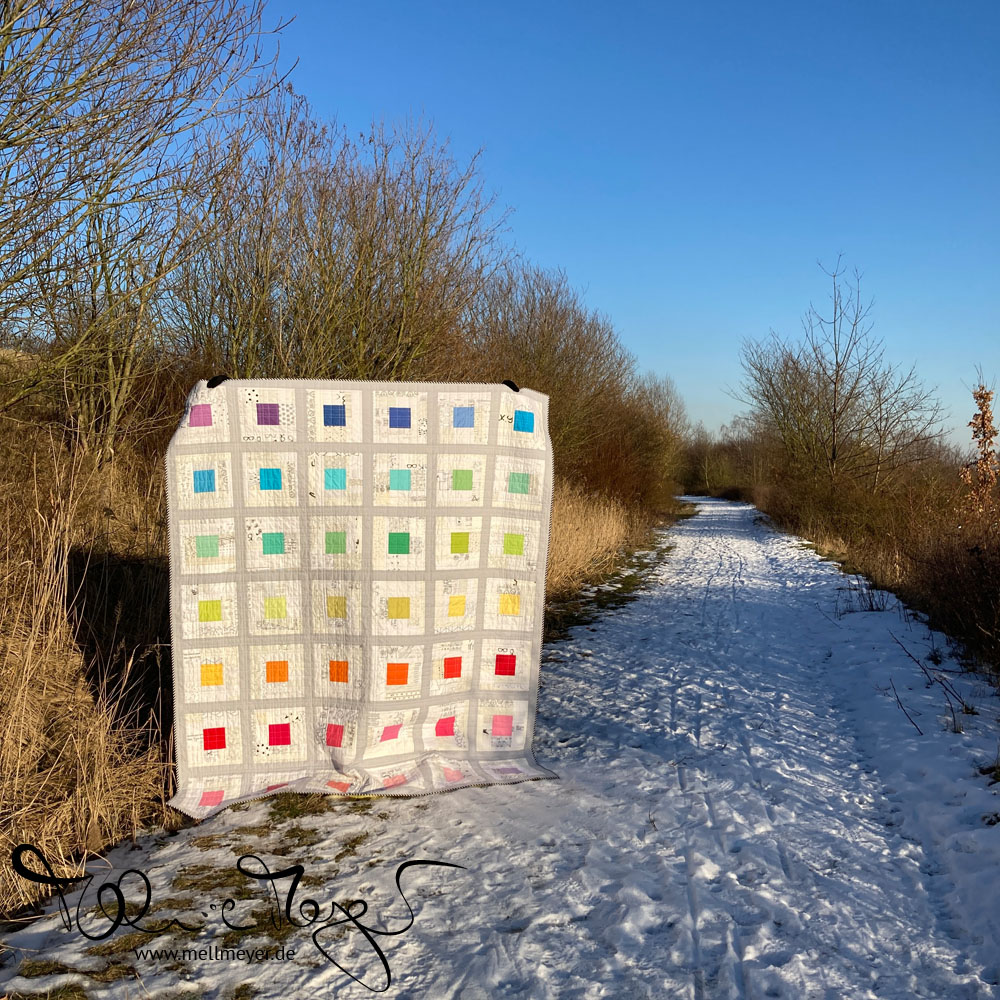 This kind of weather is rare here in Hamburg. Winters are normally around zero degrees and more gray. So having actual snow, not that aweful slush, and blue skies is awesome. So we bundled up and went for a walk. This time at the Moorburger Elbdeich close to the container terminal Altenwerder. So all the backdrops are container cranes, the big ship currently at the dock for unloading and the small signal towers to help guide ships through the harbour basins.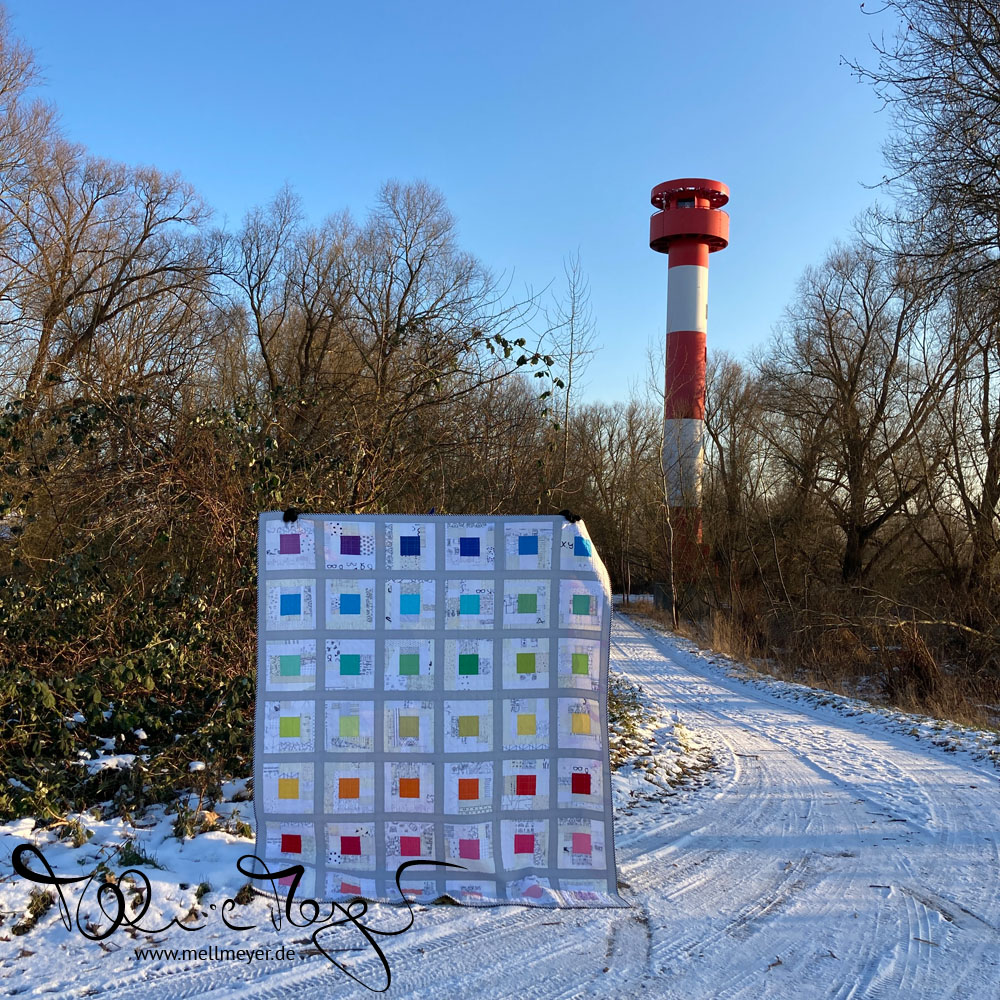 We mostly had oportunities to take full pictures. Not many options to drape a quilt out there. And the one we found was of course in a backlight situation. *shrug*
But we nonetheless had lot's of fun!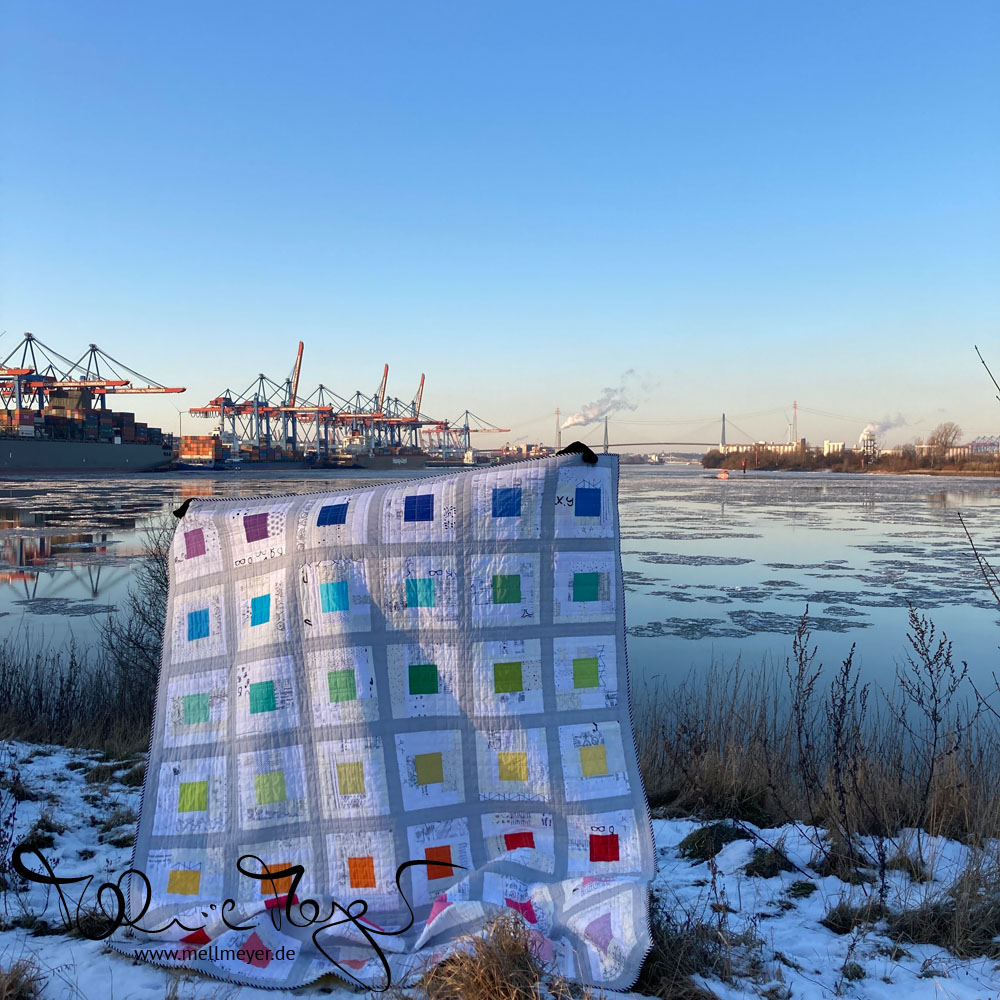 "Can you please bend down a little? Otherwise the cranes and the Köhbrandbrücke are not in the picture."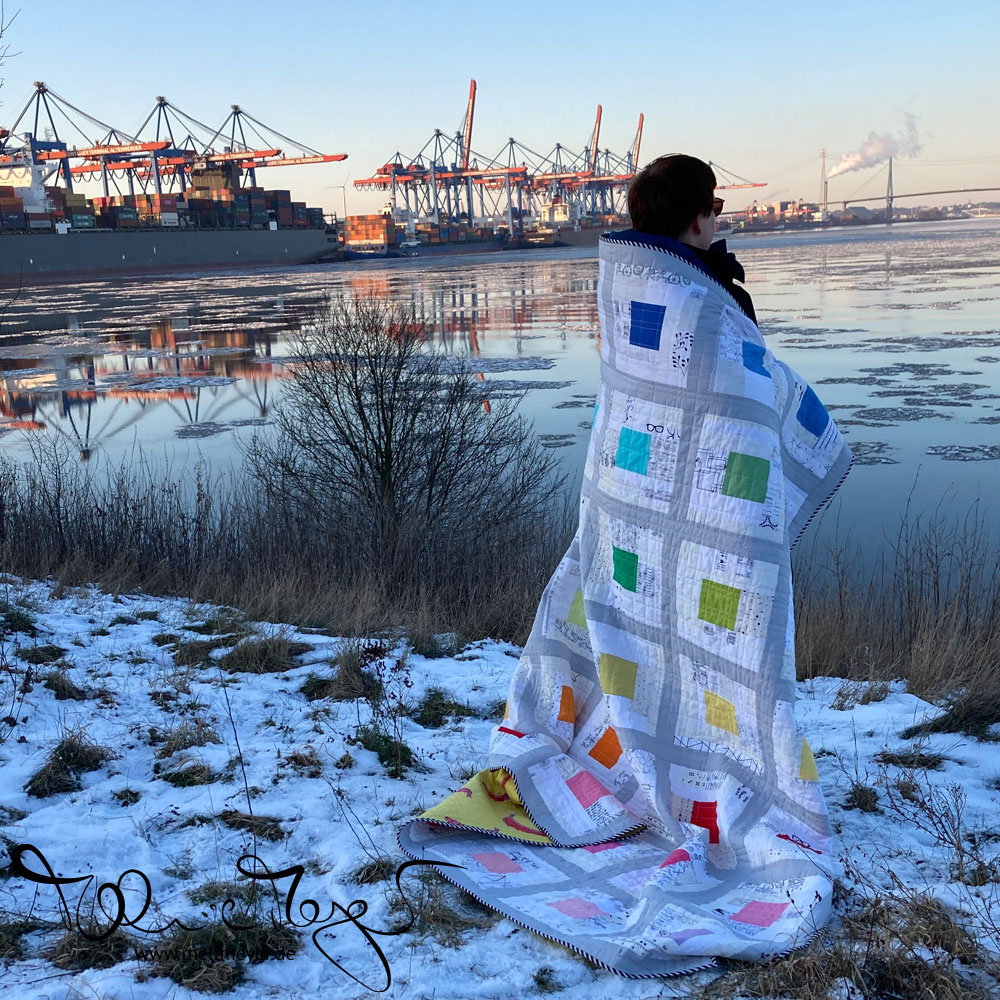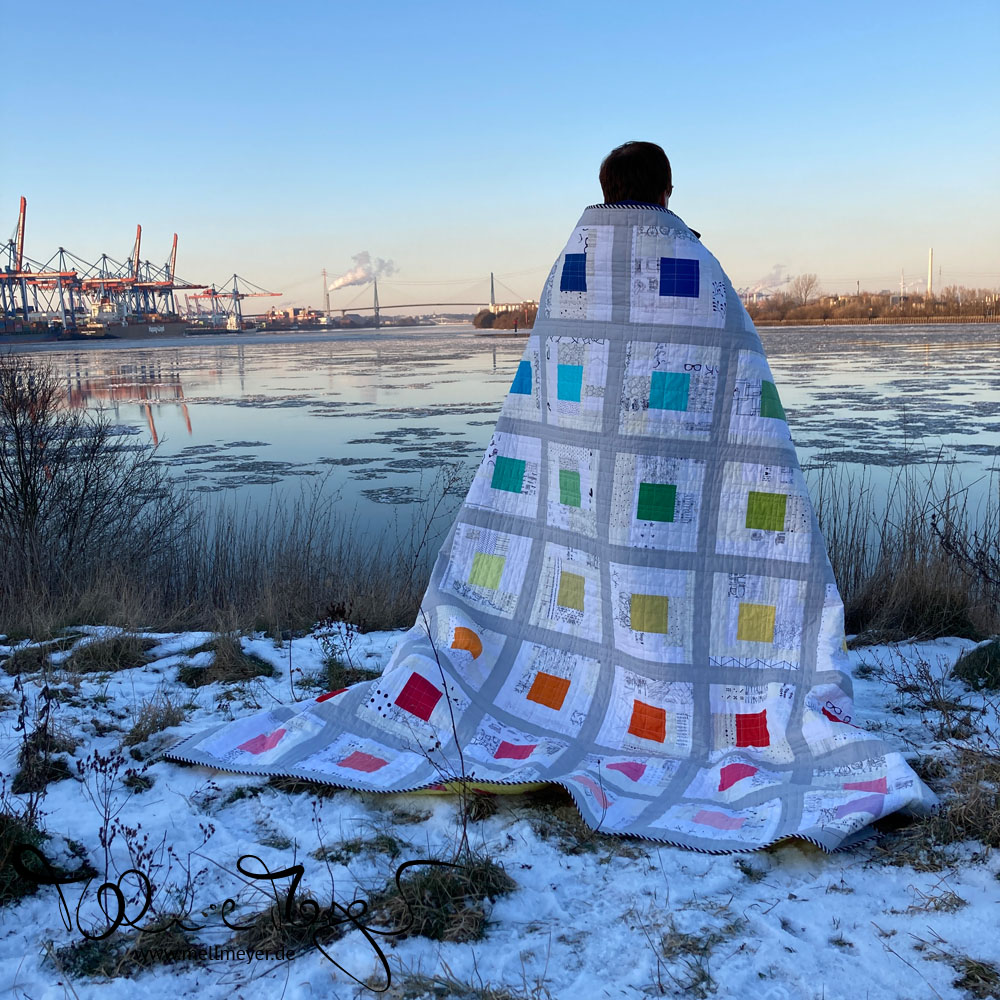 "Can you please correct my trail?"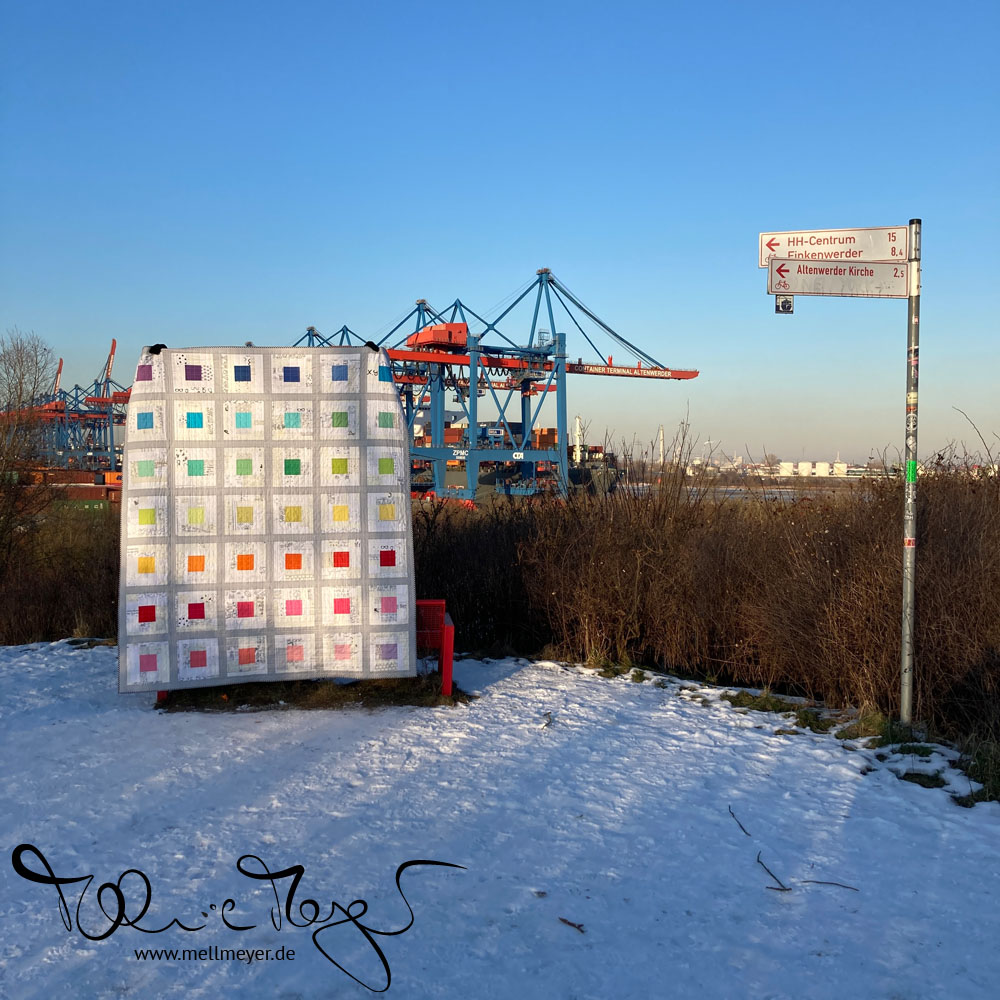 And one from the official viewpoint.
As I also snapped a few indoor pictures for the pattern release: Here are my favorite three.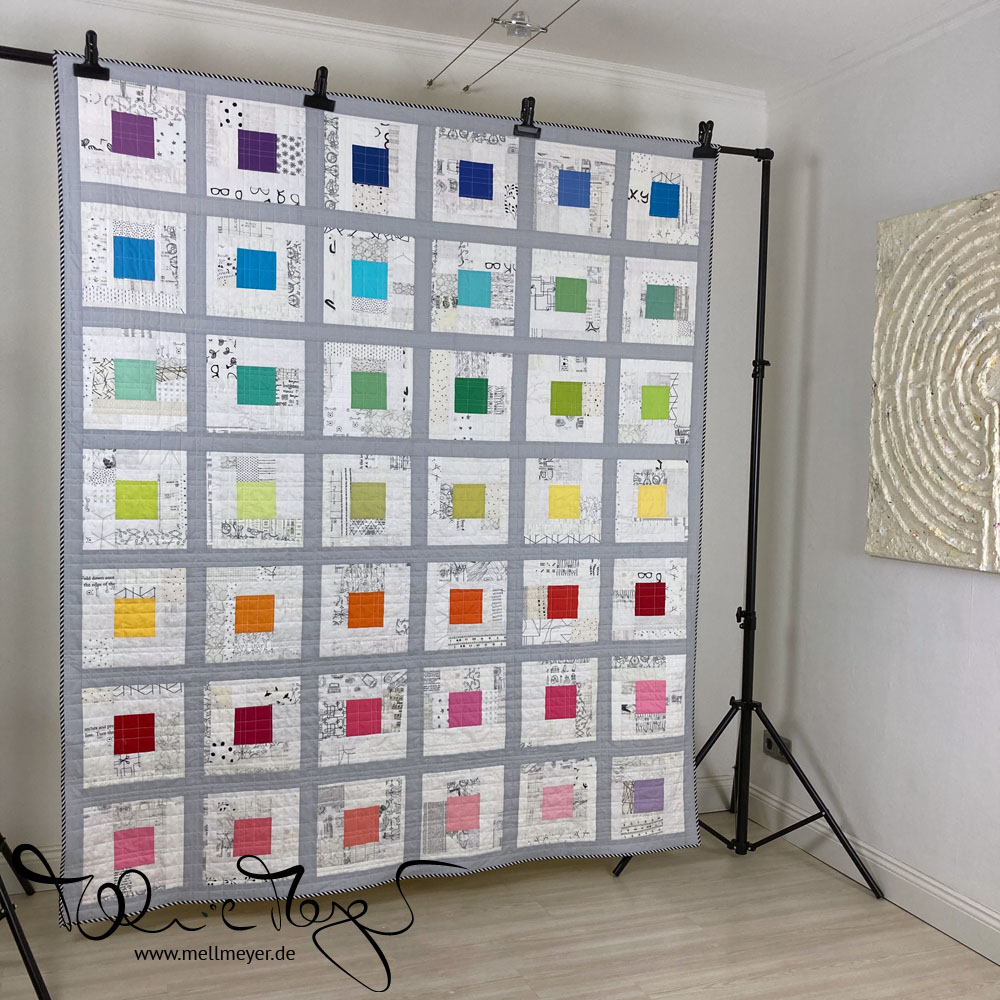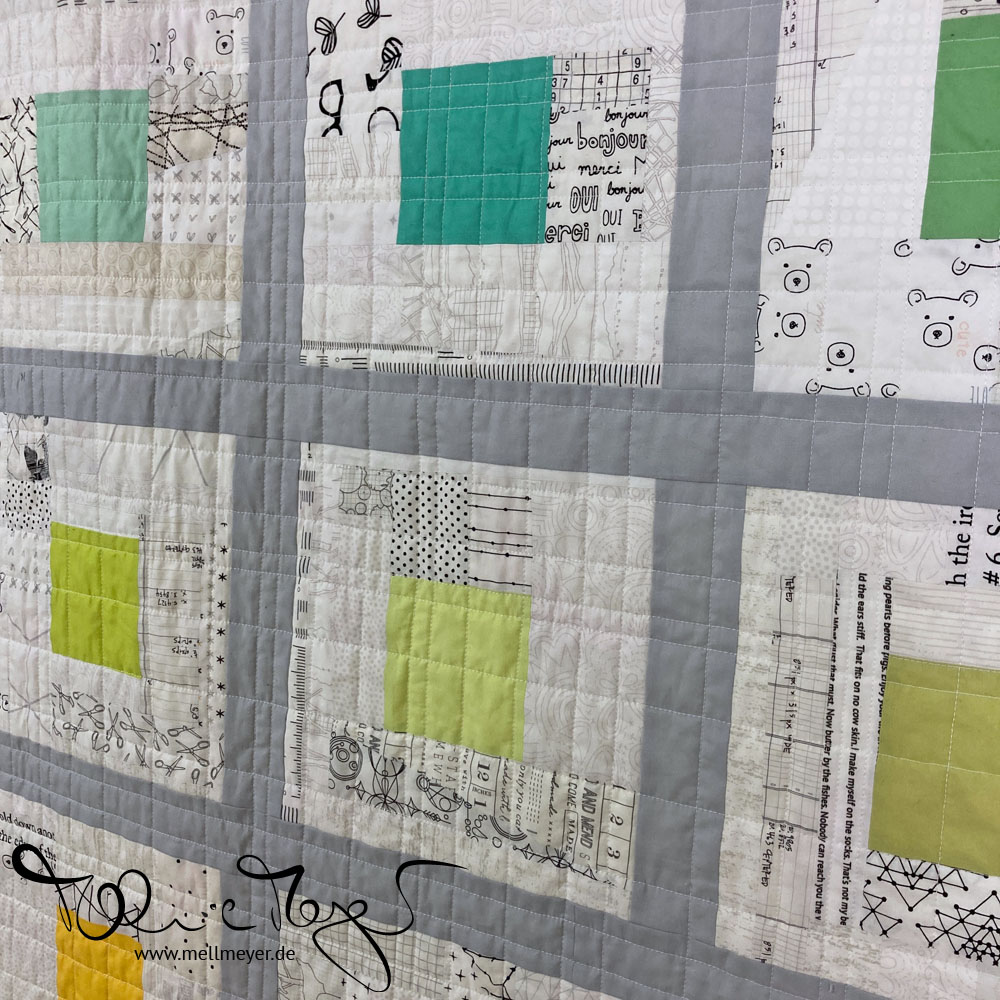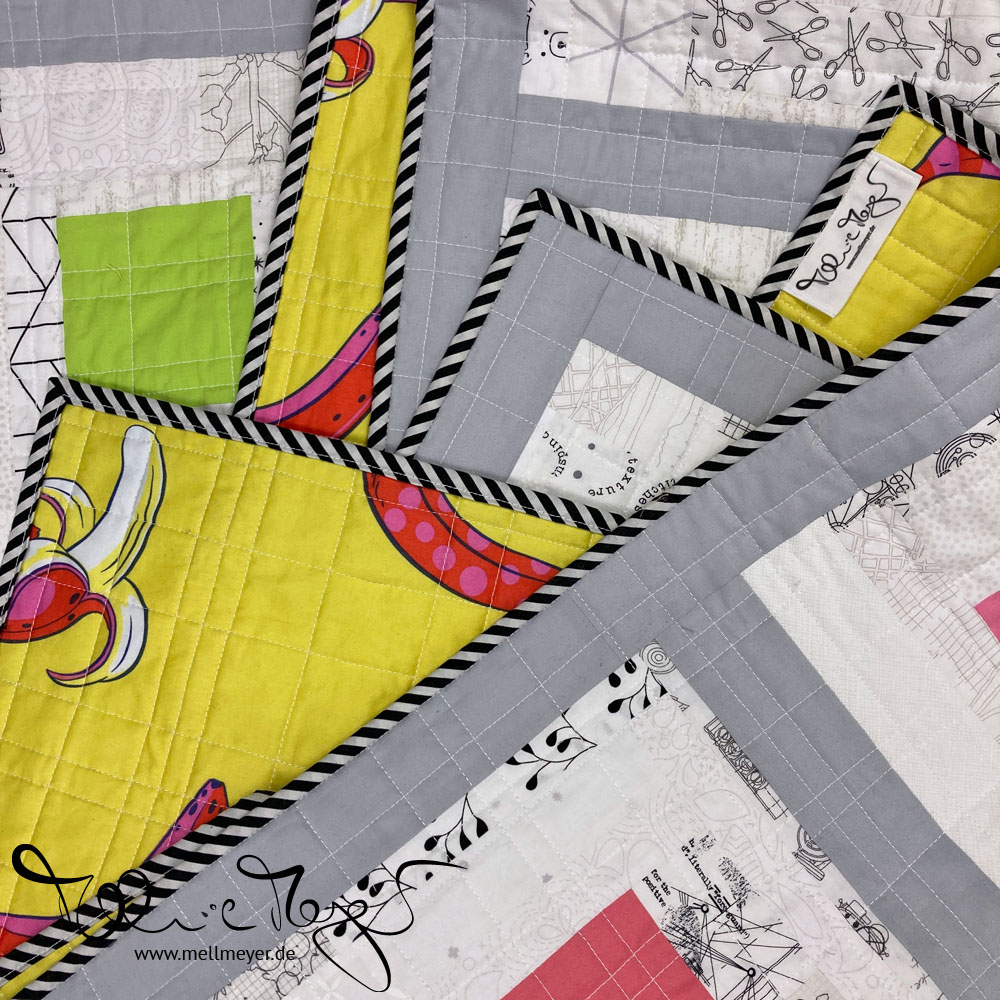 You can also click here for the gallery post including all the pictures of this project.
Quilt Information
Charm Scrappy is available as free pattern in my shop.
Pattern:
Charm Scrappy
Fabrics:
– Charm pack is New Bright Palette by KonaCotton
– low volume scraps
– grey KonaCotton (Shadow?) sashing and borders
Backing:
Tula Pink wideback from the Mokey Wrench collection in the colorway Mango
Quilting:
Irregular/Improv Grid
(see this IG post for how I did it)
Don't want to miss any news like a future pattern? Sign up for my newsletter. My goal is to send it to you monthly with a mixture of what I have been up to and some other highlights I found on Instagram or in the blog universe that you hopefully find interesting. And there might be an extra one for big news like a pattern release. You will also receive the best coupon codes!
br>
I hope your like "Charm Scrappy" and I am looking forward to seeing all your versions. Please use #mm_charmscrappy and tag me @mellmeyer.
Stay well!
xo Melanie
So far this quarter …