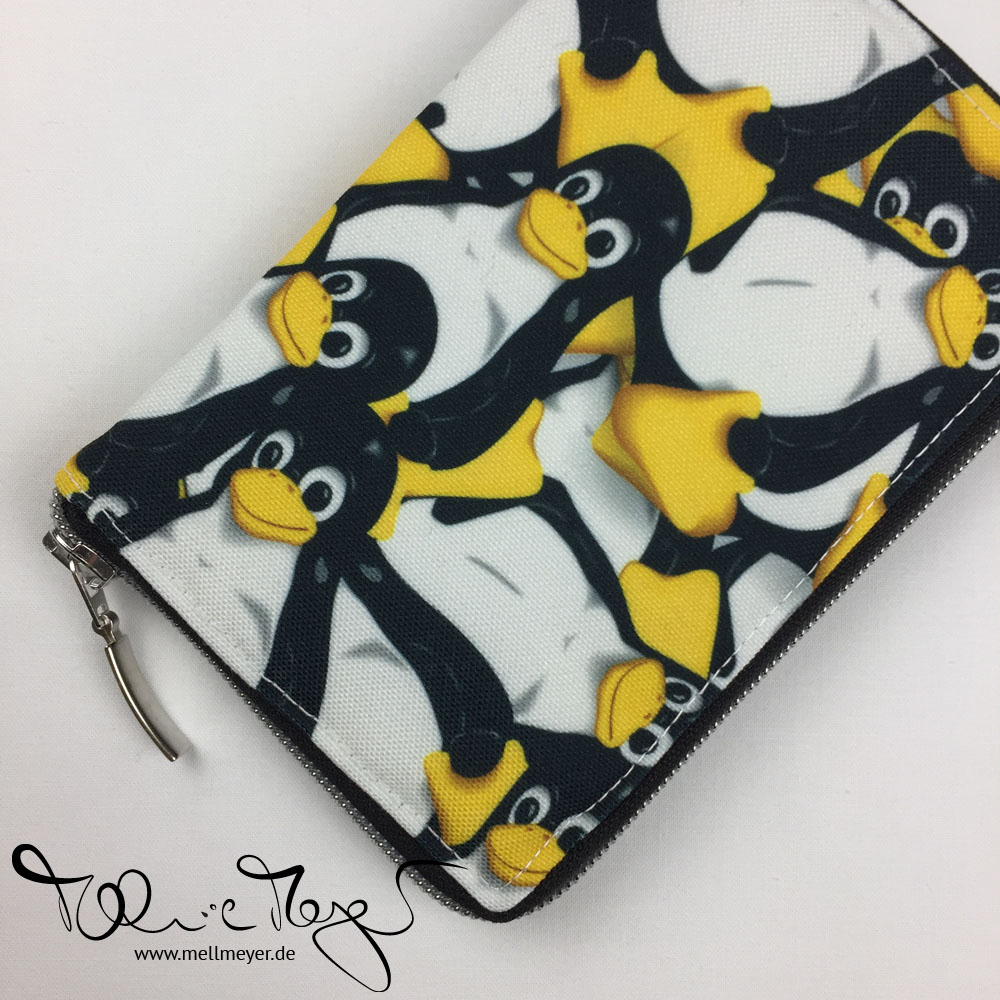 Click on any image to see all pictures in full as a slideshow.
Name: The Tux Wallet
Working Title: Grete III
Started: 31st of January 2019 (ordering fabric)
Due Date: none
Completed: 30th of November 2019
Days till completion: too many :)
Card Pouch: Kartenetui (German Instructions)
Fabrics:
(2) Spoonflower prints with tux designs on them & an Art Gallery pure elements/solid fabric in grey
The tuxes on the outside are a design called "Tux the Linux Penguin" from spoonflower printed on canvas. Unfortunately I can't find it on the website anymore.
The small tuxes on the inside are this design also from spoonflower printed on normal cotton.
Link to the blog post: The Tux Wallet