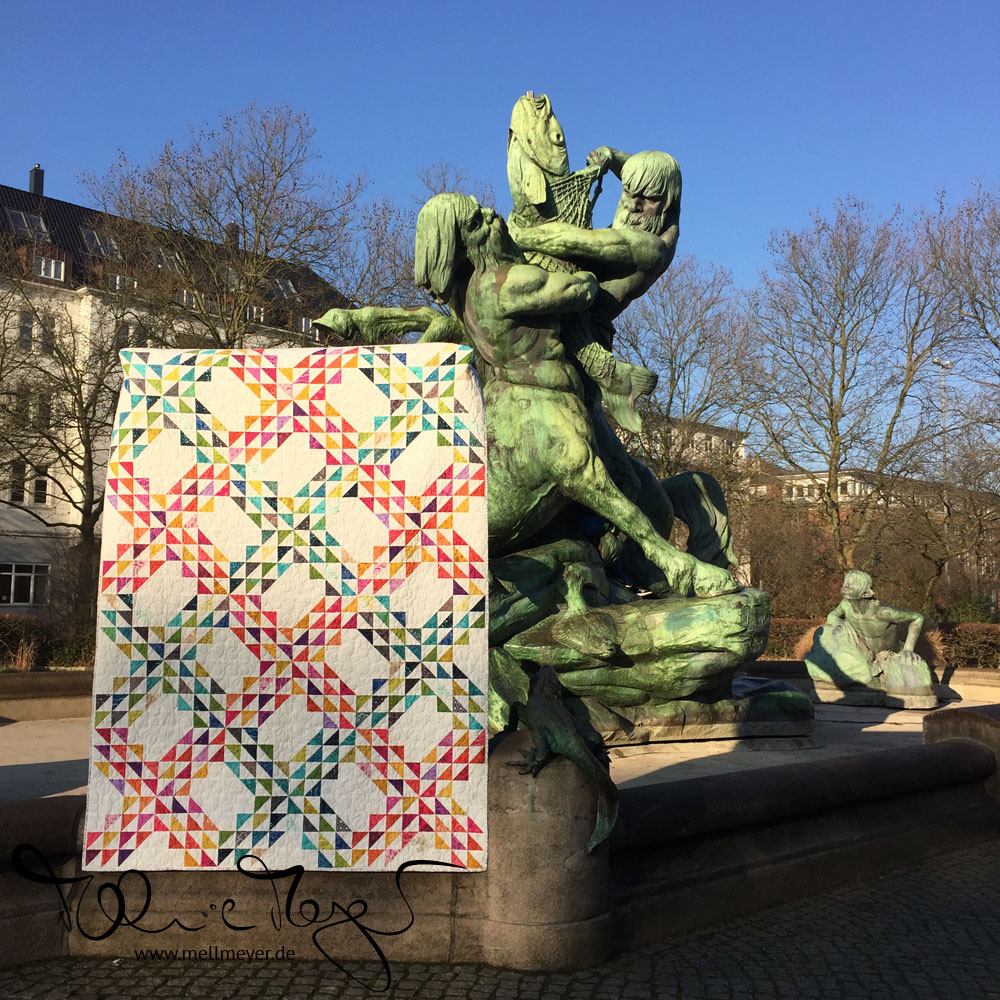 Click on any image to see all pictures in full as a slideshow.
Name: Ocean Waves
Working Title: Ocean Waves my Alison Glass Quilt
Started: April 2016
Completed: 12th of December 2019
Pattern: Ocean Waves; these are the instructions I used, but with a different size
Technique: traditional piecing
Fabrics:
All the Alison Glass fabrics I had in my stash at the time of cutting/planning this quilt, except for the KonaCotton Snow background. The backing is the wideback from the 'Diving Board' collection and the binding 'Mercury in Charcoal' from the 'Abacus' collection.
Quilting Design: Baubles done by longarm quilter Caterina @ Castlequilts
Binding: front by machine, backside with big stitch handbinding
Size: approx. 66×88 inches (167×223 cm)
Block Size: 11.0″ finished
Different Block Designs: 1
Blocks: 6×8 (48)
Units per Block: 28
Pieces: 1344

Link(s) to post(s) where this quilt was mentioned: Ocean Waves — My Alison Glass Quilt
You can find out more about my progress and process in these.
Costs are calculated via my Quilt Price Calculator: Factors are the size & pieces as mentioned above and the presets for a twin quilt. I did set the batting to 0 Euro because it was ordered at the longarmer. And I addet those costs of 308 Euro to the extras.
In my opinion the normal theory of factor 2 and factor 3 sales prices does not apply here, because I "subcontracted" the quilting part. That theory accounts for the piecing AND quilting work. So in this case, I'd guess a better sales estimate for this quilt would be the factor 2.
I also want to add that the longarming was fairly expensive but at that point the only option for computerizes longarming I could find in Germany/EU. Now in 2019 we have other longarming options that are less expensive.