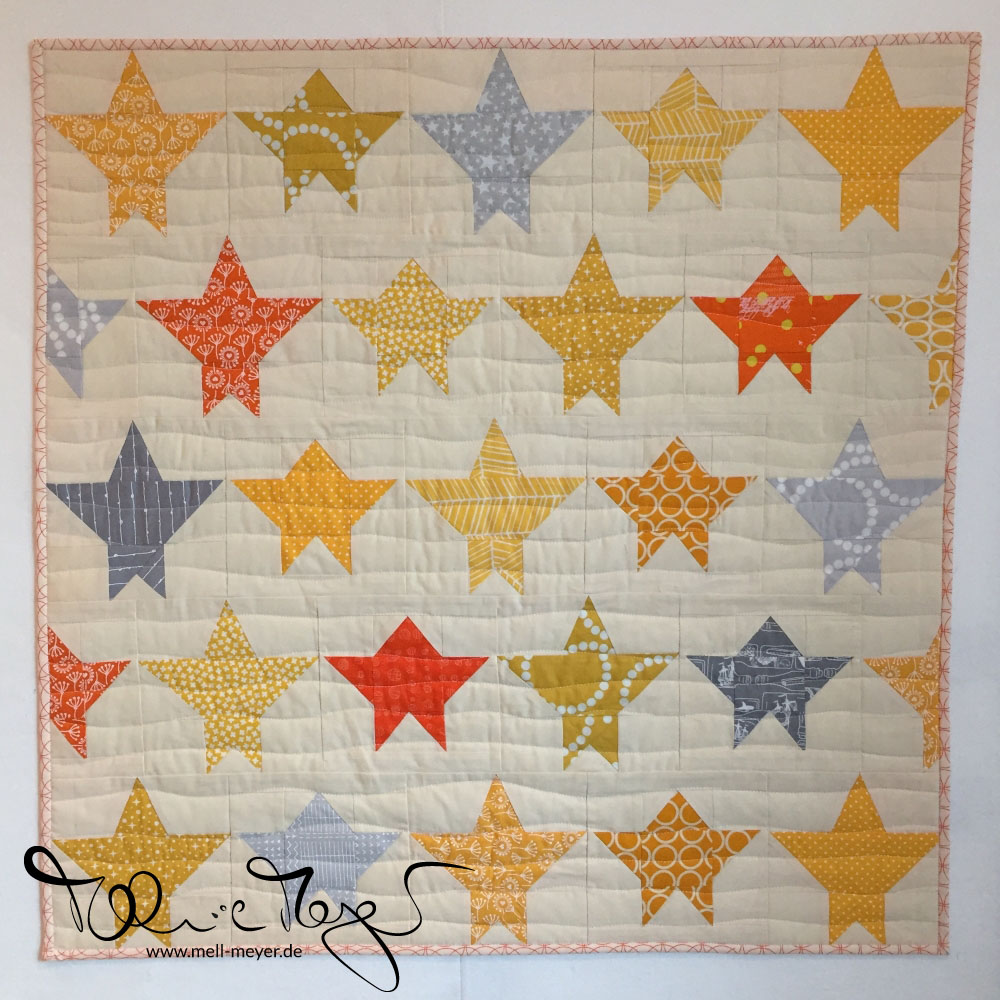 Six days before Christmas I decided I wanted an extra gift and started a new mini baby quilt. And I think it's safe to say that this is in the top 3 of my most crazy quilty things :)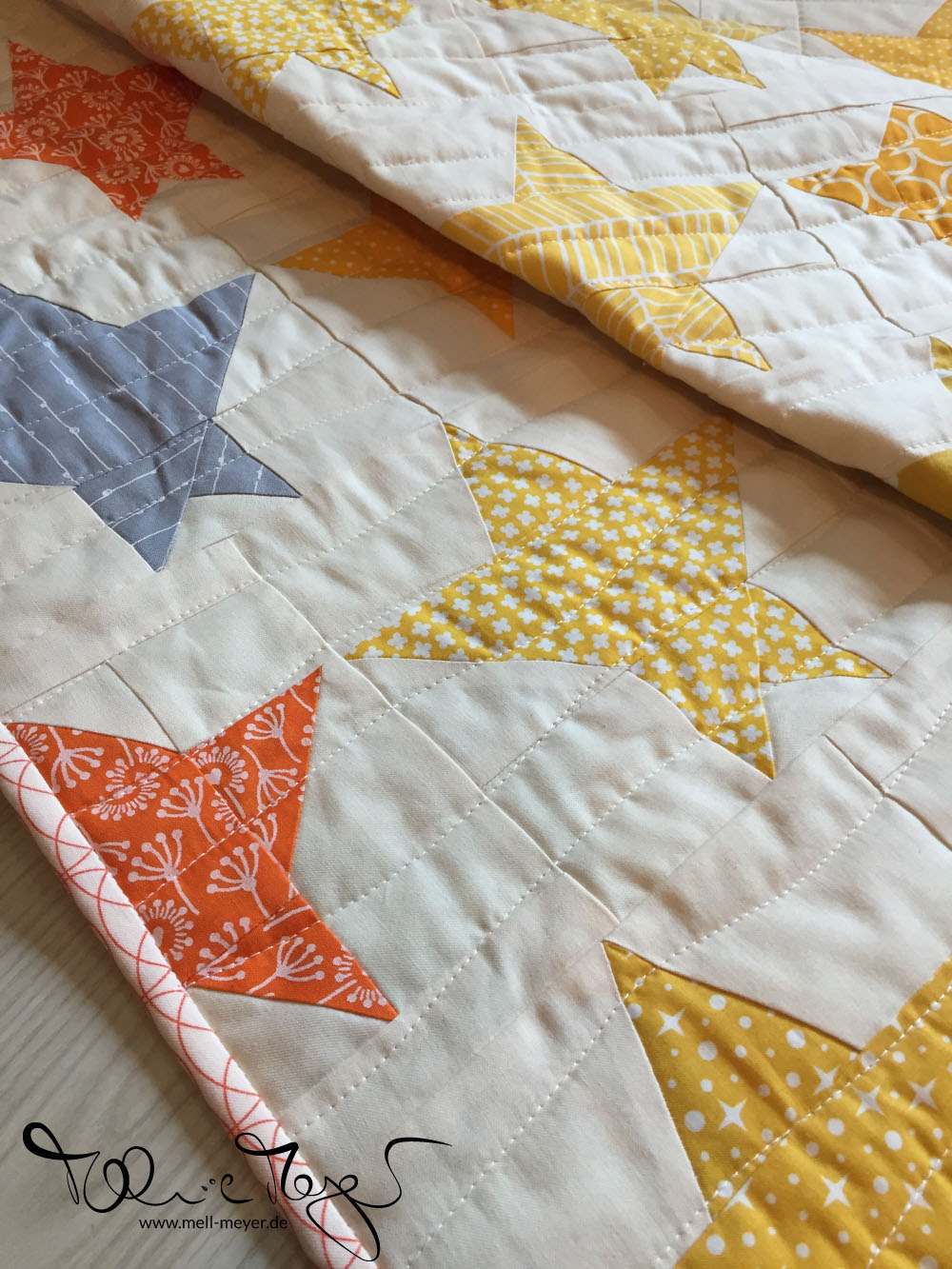 I choose the pattern stars by Lydia Nelson which I had pinned recently on pinterest. The colors were to be yellow and orange with a vanilla background as gender is not yet determined and those are the nursery colors. I also added some grey.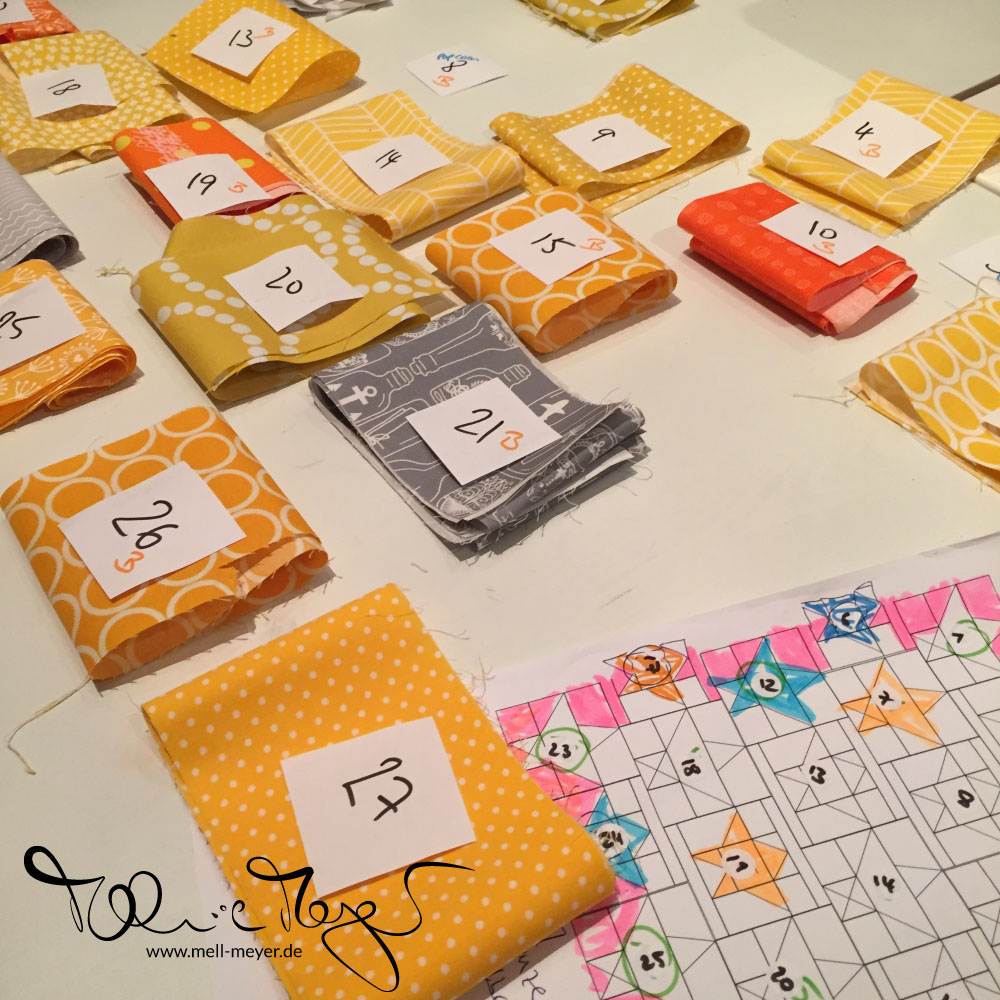 As it was a really ambitious timeframe, I bought the pattern hoping to save the time to figure out how to make the blocks. In this case it was not a helpful idea. Don't get me wrong. If you did want to make the blocks the original size, the pattern is ok. I had planned to use the pattern size and just less stars. But… of course I liked the layout of the original design more. So that meant smaller blocks as the quilt was supposed to be only 32 inches square.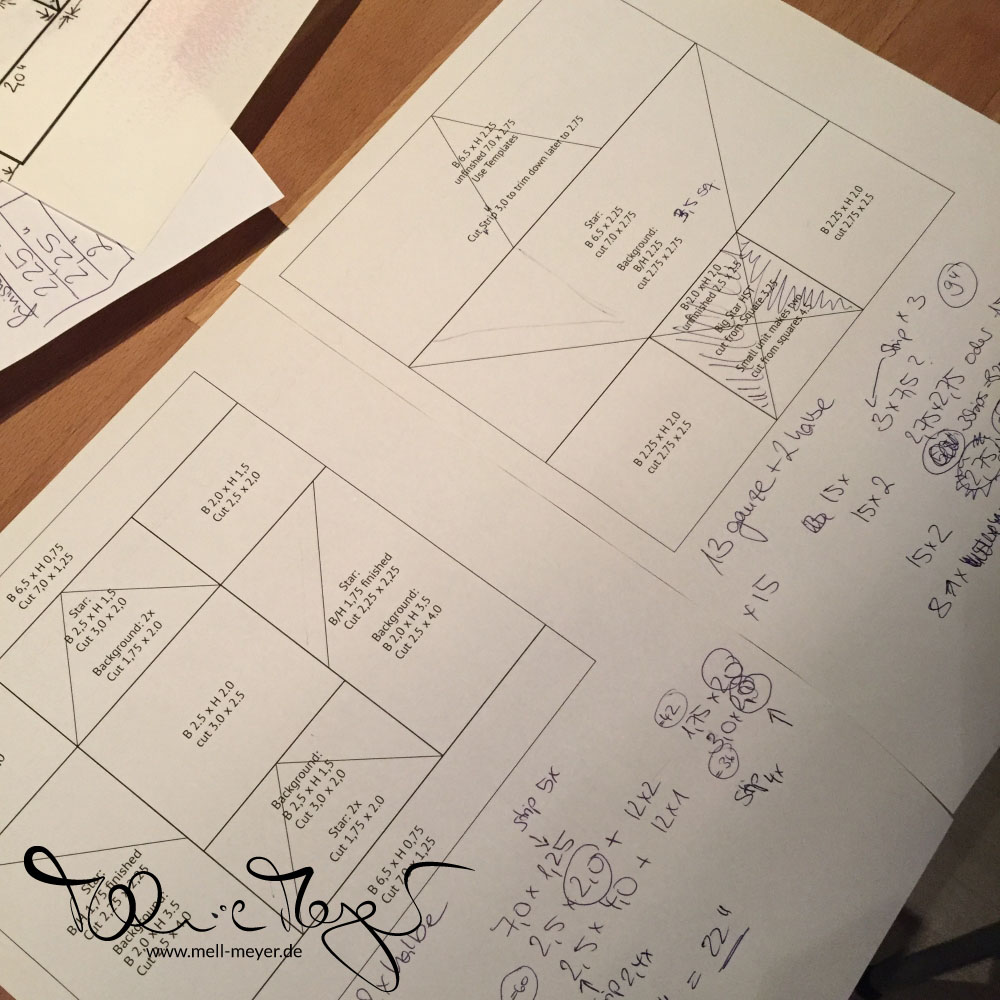 The scaling down part did turn out to take a whole evening and later I realized I had to recut some pieces and do some paperpieced sections as that was faster with the odd angles I created in my downsized version. I think I would have been way faster with just drawing a similar looking star and doing the whole thing paperpieced. Lesson learned. If you do something really last minute. At least stick to something "simple" or prewritten :)
So please do not use the graphic above for construction, it's just to show my crazyness. The measurements are off! Go, buy the pattern to get a working concept and to have fun in the process.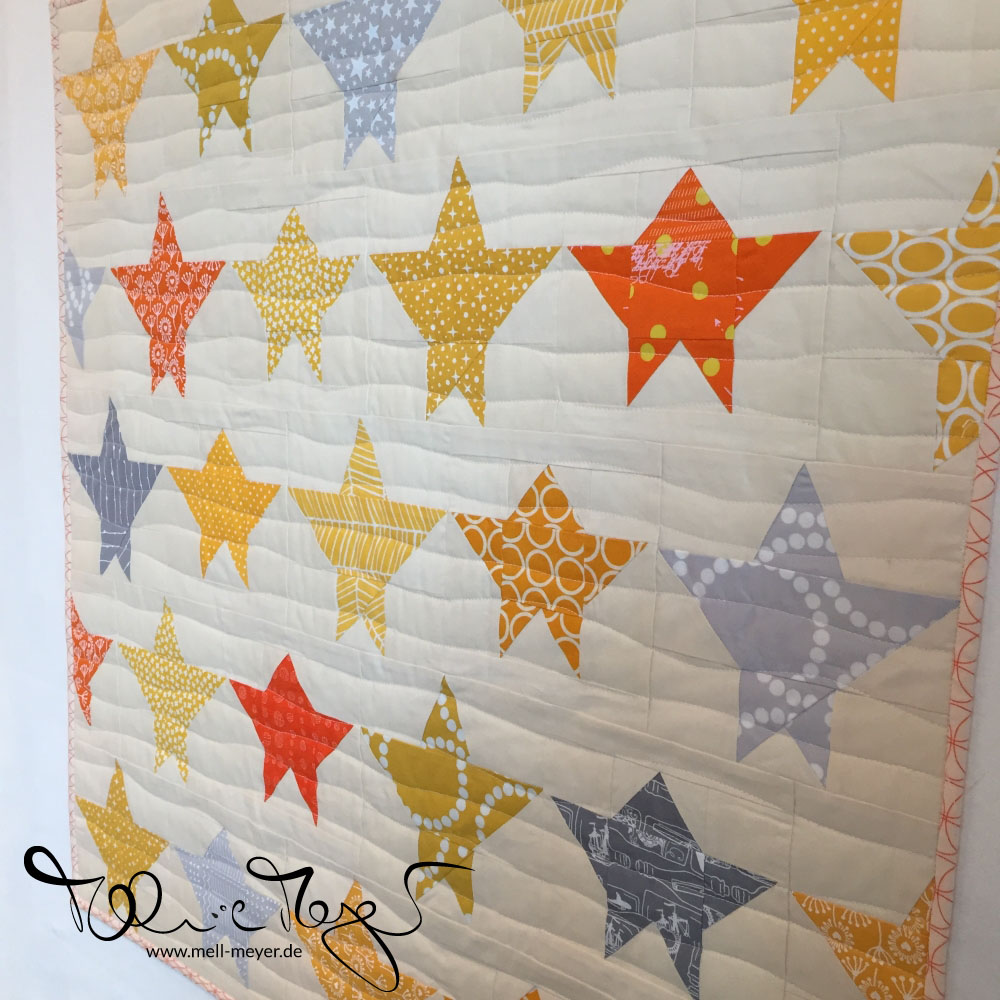 And of course the sewing did take a lot longer than estimated. Thankfully my colleagues agreed to me having some time off so I could finish the quilt. I finished the binding the morning of Christmas Eve – which here in Germany is the day to give the gifts. Last minute was my middle name, right?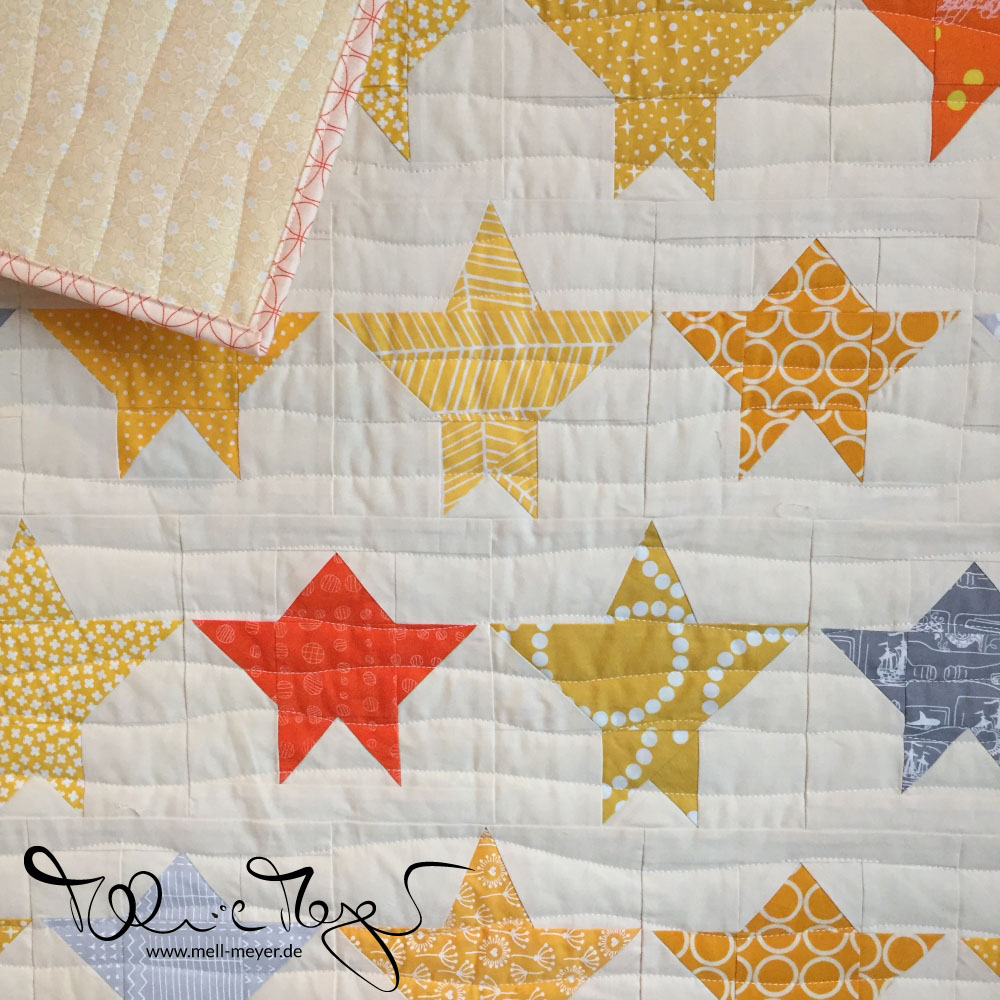 By the way, did I tell you that of course I did not have enough of the background fabric and that I only had two really similar ones that were each just a tad too small? I came up with the plan to use them not in a scattered but coordinated fashion – one in the center and the other one just on the outmost pieces. Unfortunately they were so similar I had problems distinguishing them in artificial light. I think and still hope it turned out correct #lol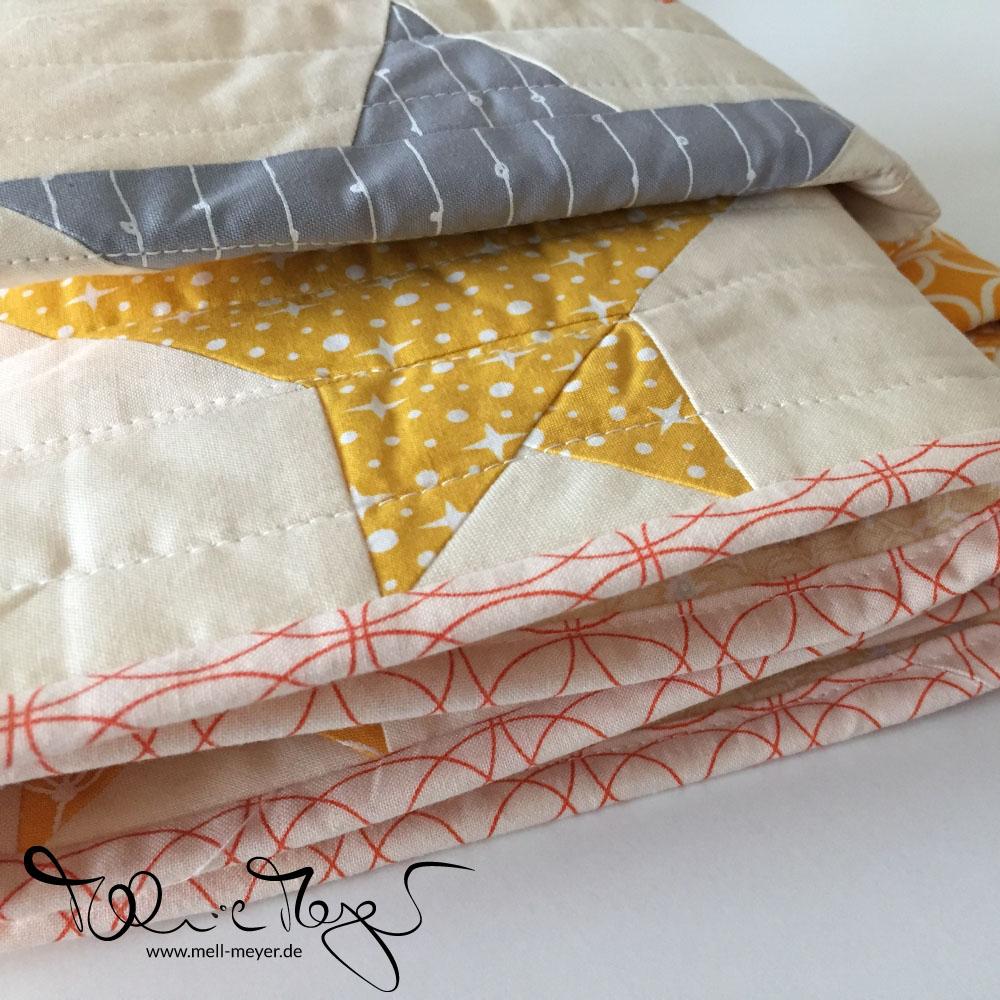 Anyway, the quilt was liked. So the baby now just has to grow more to cuddle in it in summer.
What is the most crazy or last minute thing you ever did?
Linking up at
Let's Bee Social #159 @ Sew Fresh Quilts
Finished or Not Friday @ Busy Hands Quilts