The last quarter of 2016 was productive. I finished two projects from my FAL list and one additional quilt that was not on the list.
Finished: Speedsign Quilt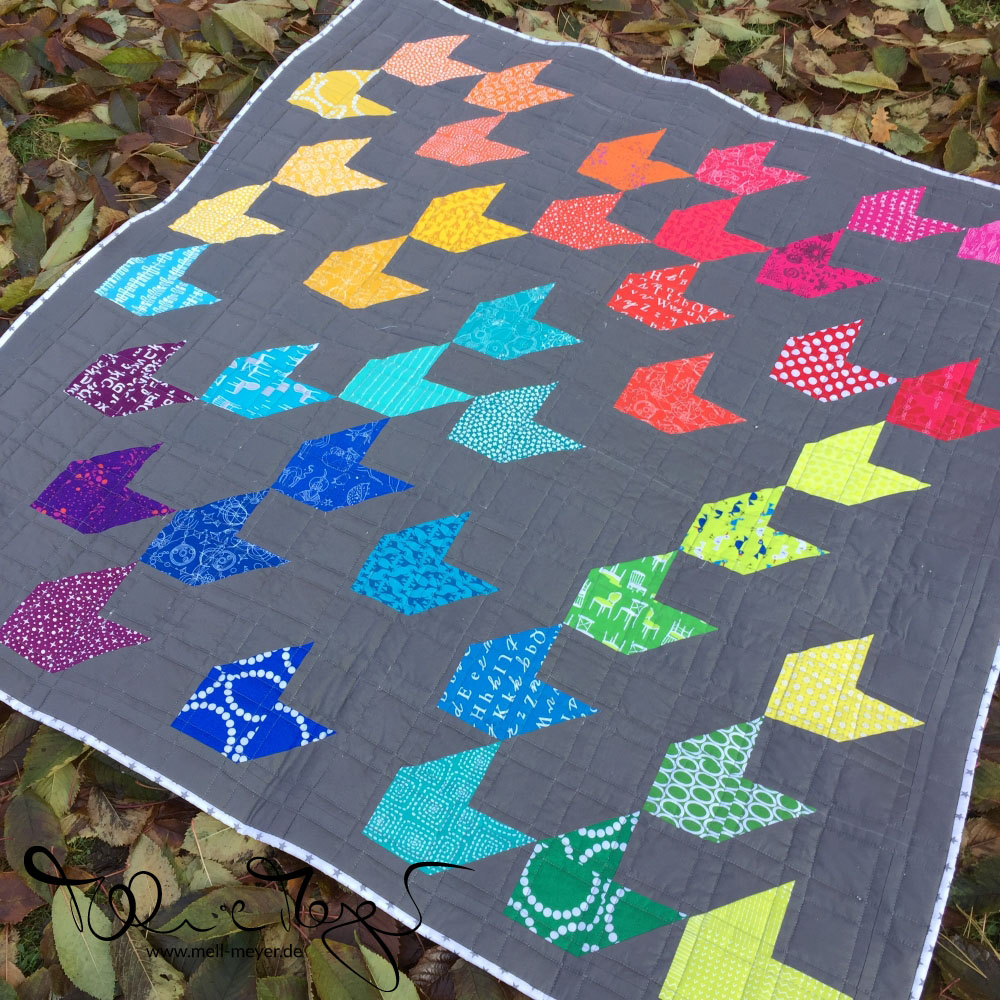 This quilt was No. 2 on my Q4 FAL list. I posted about it here.
Finished: Patterntesting #jeweledkaleidoscopequilt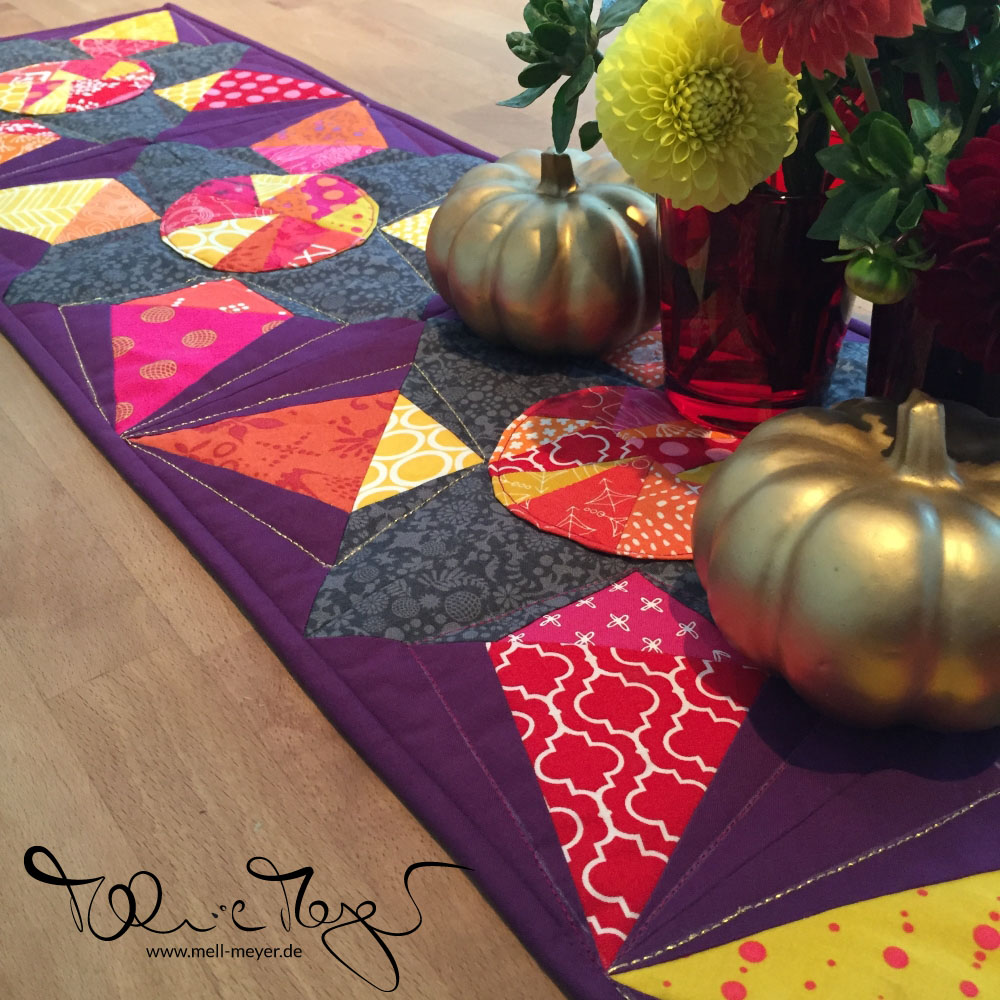 This quilt was No. 1 on my Q4 FAL list. I posted about it here.
Finished: Starry Night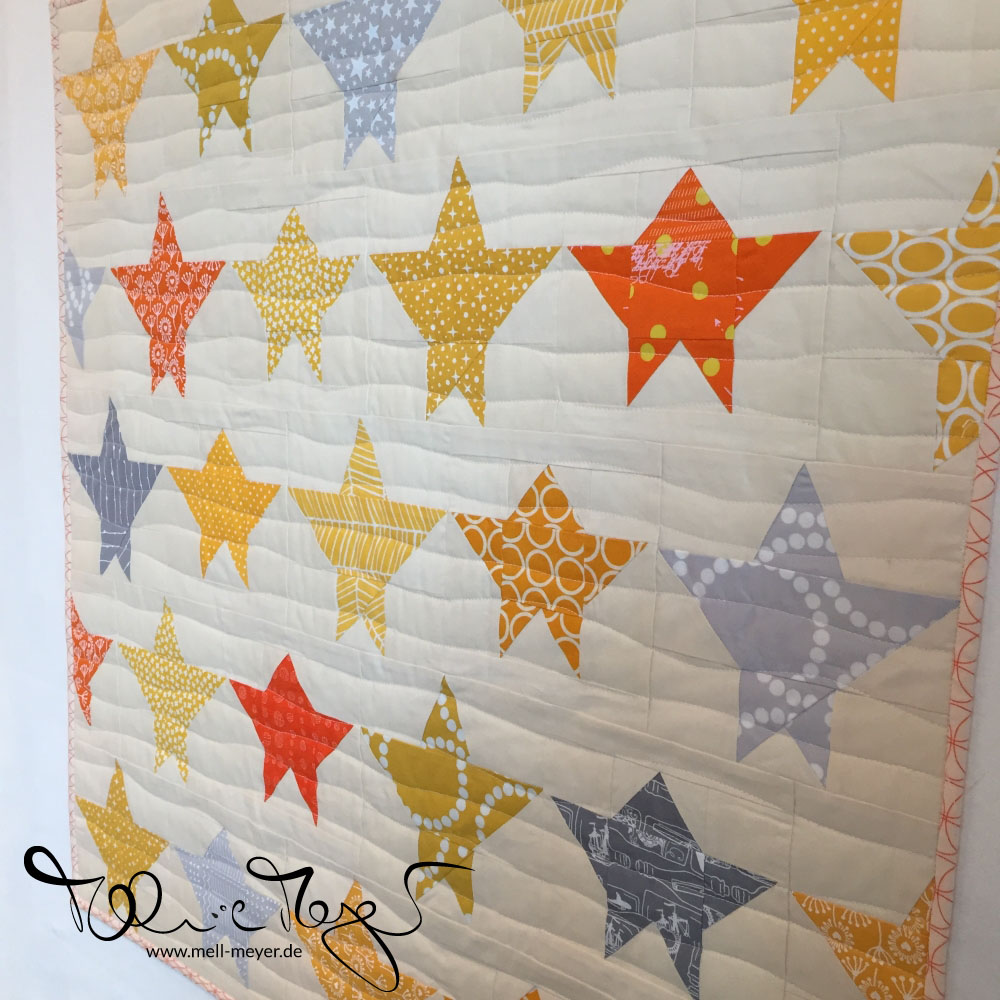 This quilt was not on my Q4 FAL list. I posted about it here.
Besides those I worked a lot on my goal to finish a total of 12 charity quilts. Three were done and nine were on the list. I finished three more but haven't yet blogged about them. That will follow with my catchup posts. I also finished three more tops.
2016 Quilty Review And A New Quilty Plan For 2017
I always knew that the plan to finish one charity quilt a month was really ambitious. Nonetheless I am a bit saddened that I did not manage to fulfill it at least for one year. In the end all the projects for other people last year burned me out. Mostly I was sewing with a deadline. Don't get me wrong- last minute is my middle name, so I work hard to hopefully manage that deadline. But in doing so I always had to sew a specific project, make calculated decisions on what I should work on.
I already promised two more quilts. I am inclined to say unfortunately because I would really love to just have me-sewing-time right now. But I also like the recipients a lot and of course I won't go back on my word.
I will finish my started charity quilts and sew those promised quilts. Maybe not with that strict a deadline? And I promise (to try) not to commit to other quilt projects. I am looking forward to this new idea of having a whole range of different me-projects to choose from and being able to just sew on what feels like the right project for the time. Almost no deadlines… flexibility and fun!
No. 1 – Promised Baby Quilt – Pink Stars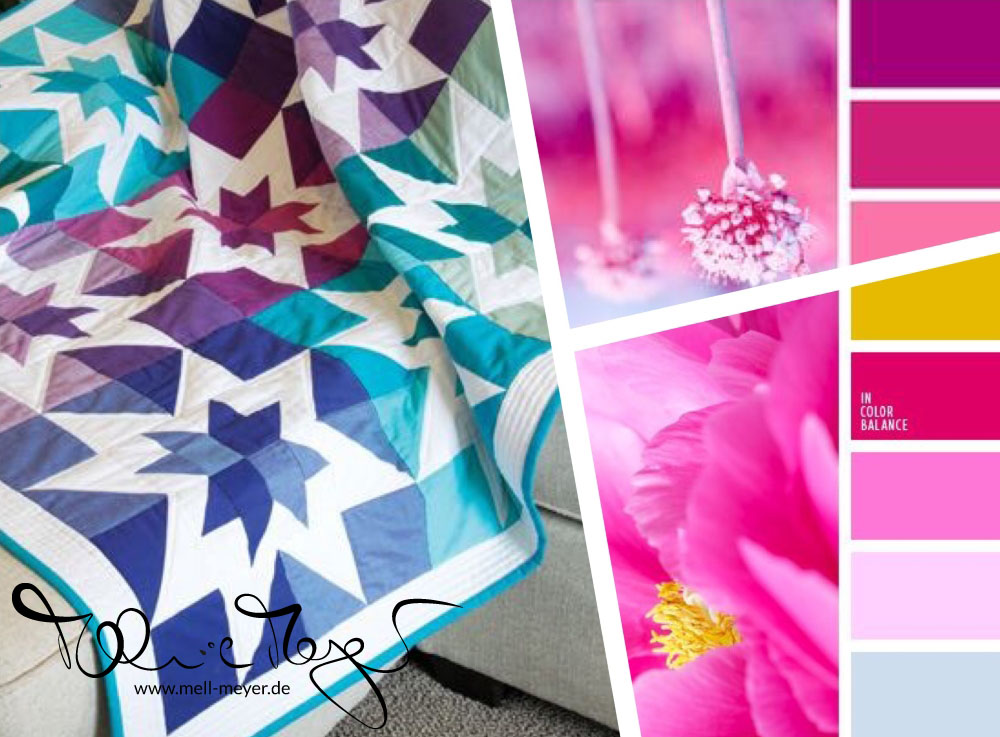 inspiration from pinterest – left – top right – bottom right
This quilt is for the baby girl of a friend. Deadline was the 25th of January, though it has been expedited. The girl was born on the 5th. So I will already be "late" and am considering taking it slowly?
BTW Promised Baby Quilt No. 2 is only due in July so I will not put it on this list now. Me sewing time first :)
No. 2 – Technocolorgalaxy (Skill Builder BOM)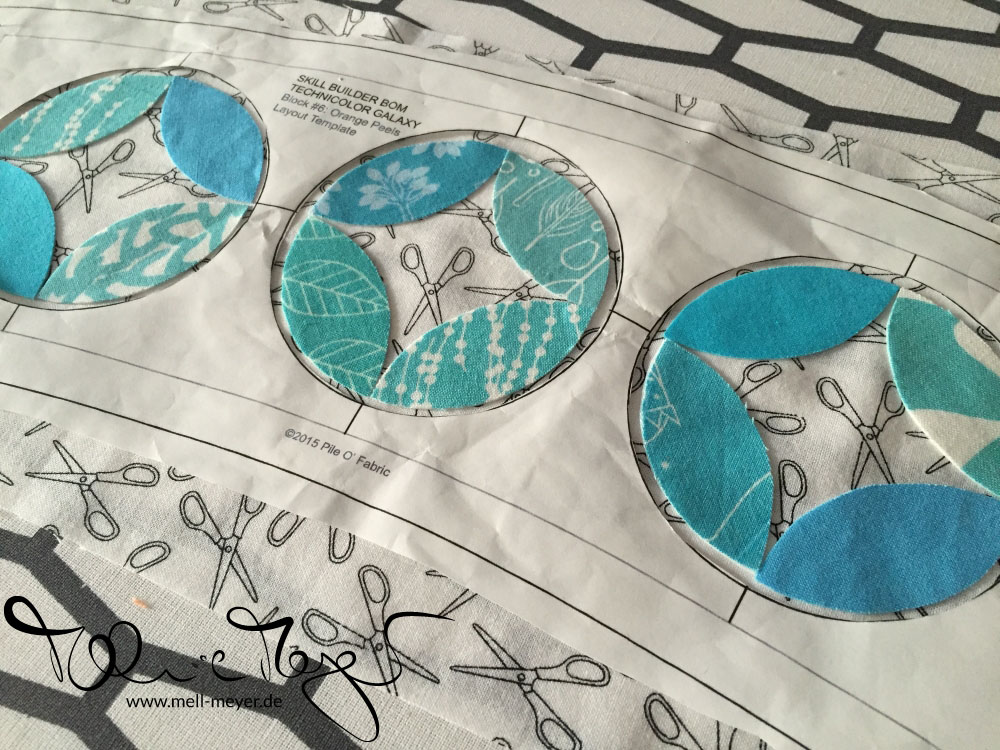 Since Q2 we do have all the tutorials, so I could finish it – ähh catch up. This project feels very daunting. Probably because I have not had it in my hands for a while. At least I have decided to finish it – as my Aviatrix quilt – with a frame to decorate my sewing room.
I want to get the fabrics associated with this projects back into my normal stash. I just can't remember what is in those boxes.
No. 3 – Alison Glass – Ocean Waves Quilt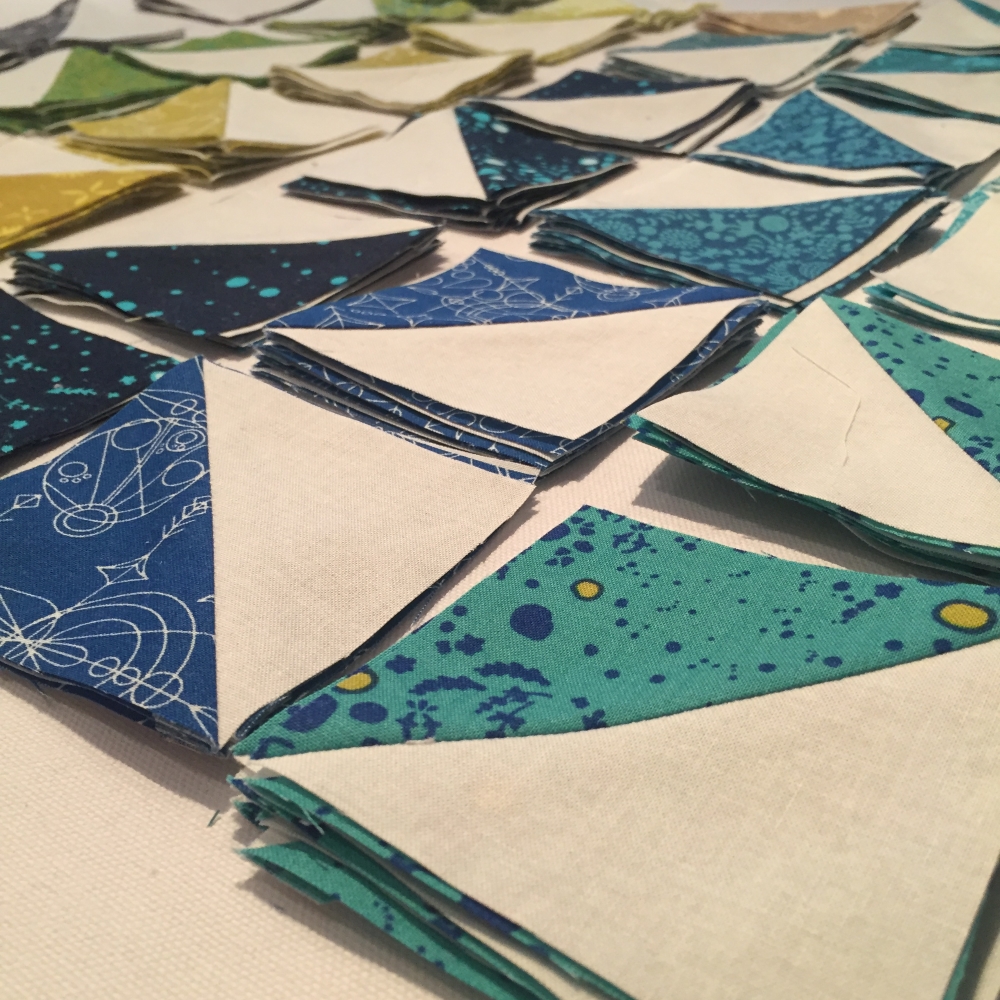 I started this quilt in Q2 2016. 17 of the 48 blocks are finished so far. All the HSTs for both colorways are finished and trimmed. And in Q4 I mixed some more new HSTs from additional fabrics in there. And I cut all the background pieces so it is sorted and stacked for sewing when the mood hits.
I am considering having it longarm quilted with a computerized pantograph. I really love the work crinklelove does but shipping to and back from the US sounds daunting. I am still looking for a longarmer spezializing in computerized pantographs here in the EU. Anyone now someone?
No. 4 – Wanta Fanta Quilt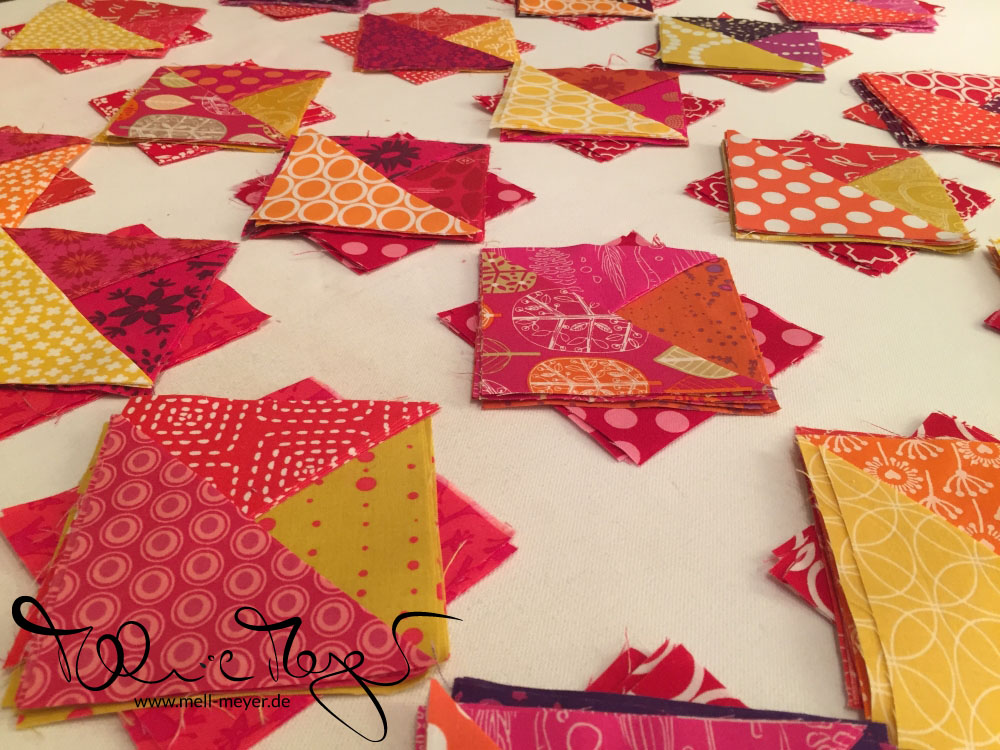 Originally I wanted to finish this quilt mainly through the bee blocks I received. I have now used most of my bee blocks for the raffle quilt so I will have to finish quite some more blocks to come even near a quilt top size :)
Q4 I cut the color pieces from new and old fabrics for the additional blocks. I still need to cut background pieces but then it is a pick it up and have some fun sewing minutes project as well.
No. 5 – Plusquilt
The layout inspiration is this. The color inspiration was this. And I have already bought the background fabric – my first grunge from basic grey – and received a lot of lovely white with black fabrics through the second round of #getyourquiltywishesgranded2.
I have started doing some math and might start cutting. Depending on mood :)
Bee Blocks
For motivational purposes I am keeping my bee blocks on this list, although they do not qualify for an official "Finish!" later :)
I recently posted about my latest bee blocks from Q4. I also joined a second bee: the #improvbee.
So currently I have instructions for all three month of the first quarter in the #improvbee and for January for the Quilty Circle of Bees.
I have a lot of other ideas for projects I would love to sew in 2017. Including some smaller items like a new wallet, a notebook sleeve, some pillow covers. But also many other quilt ideas.
Maybe I will put up a bucket or idea list? How do you keep track of your projects? Do you have a special list – do you differentiate between started and planned projects? Do you put everything in your FAL list or just a selection?
Best wishes
xo Melanie
Linking up at Finish Along 2017 @ She Can Quilt.