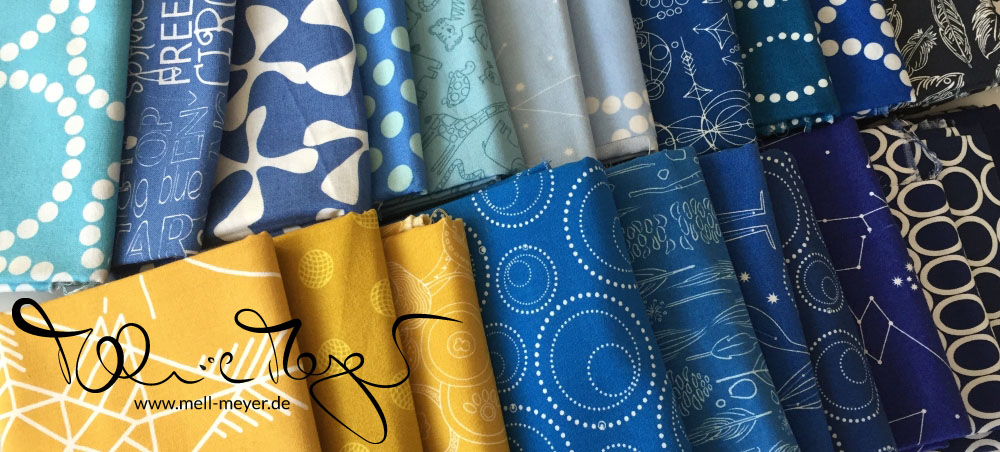 It's the season for new bee block instructions. First up was Daniela from my #quiltycircleofbees group. She asked for blue, navy & mustard. The block design being the Improv Quarter Log Cabin block by A Quilters Table. So I picked some fabric and she approved the bottom row.
It was an easy and fun block to sew up. Though for me it was easier to work with wider (2.5"-3.0") strips so I had more room to trim it wonky afterwards. And my analytical mind needed some visual help for inbetween size goals. So in case your minds workes the same way – here is the graphic I came up with.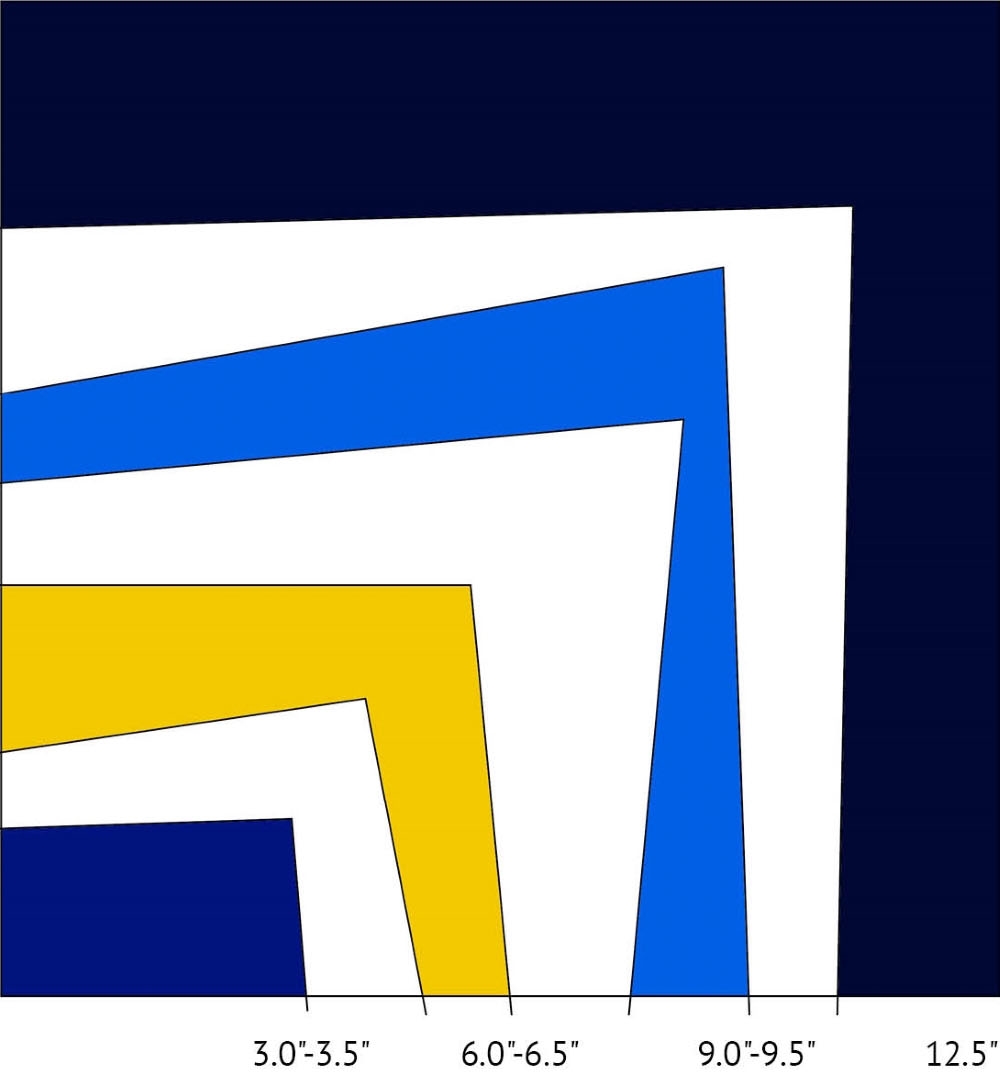 Actually I had so much fun sewing I finished four instead of two blocks :)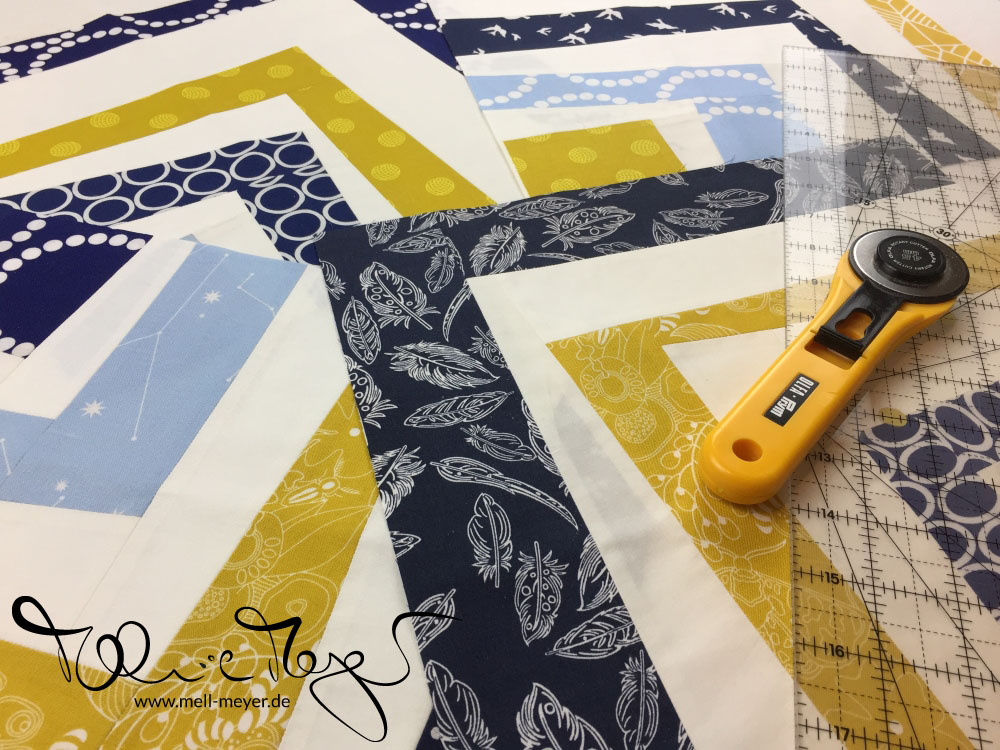 Which was totally great when I started taking pictures and found out that number was quite nice to try out layout options. So here they come.
So now I feel inspired to try this block for my charity quilts as well. I am considering it with two additional strips to come up with a quarter block of approx. 16" as my mini quilts tend to be ruffly 32 sq inches. If there weren't the small problem that I just put those quilts on the backburner to get other quilts and projects done.
How come one always wants to work on the one project that is not on the agenda?
Best wishes
xo Melanie
Linking up at
Let's Bee Social #163 @ Sew Fresh Quilts