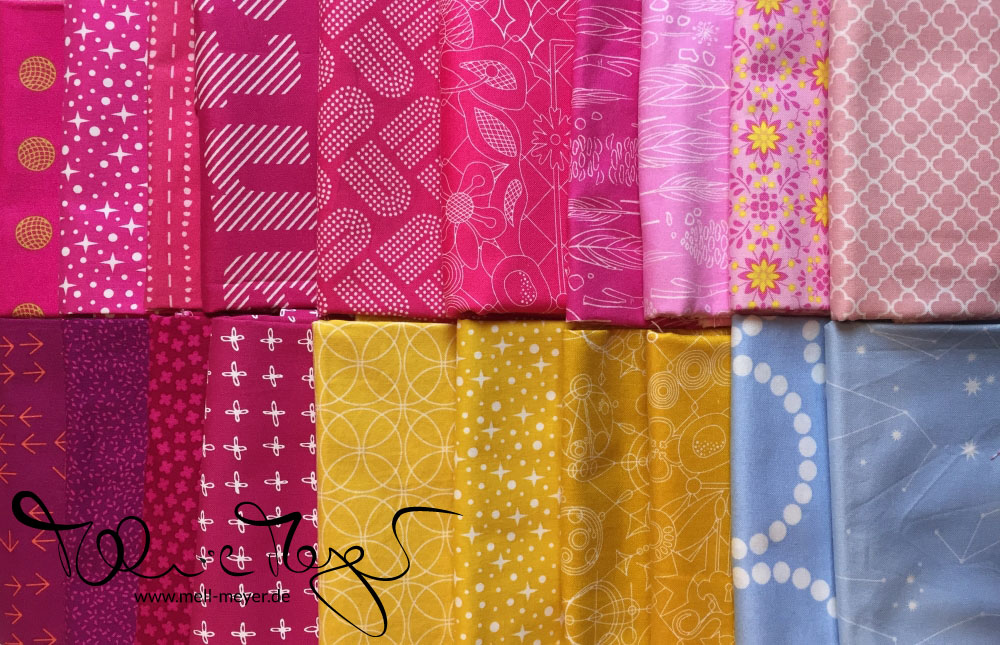 Here are some pictures of my progress on the no. 1 of my FAL list. The priority for the "Pink Stars" quilt is high as the deadline has already expired. But I am happy to report that according to my quilty goals for this year I worked on whichever project I felt like. I picked the fabrics about two weeks ago but then go distracted by yet another project :) No photos for that yet, maybe next week…
As I currently have some vacation days, I managed more sewing than usual.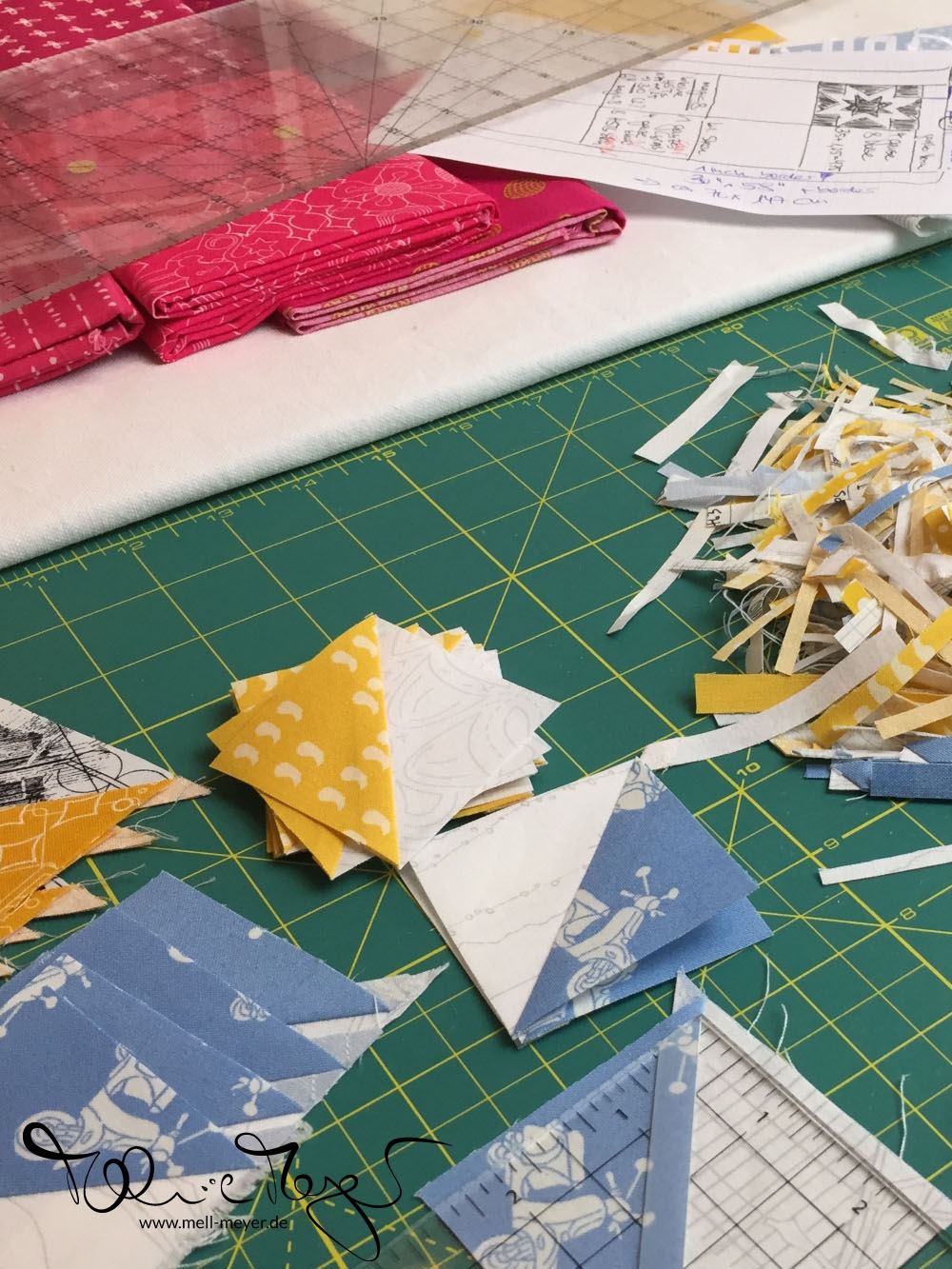 Trimming tiny HSTs and playing a bit with layout. Might it be the flying geese? No, this time not. It's stars of course!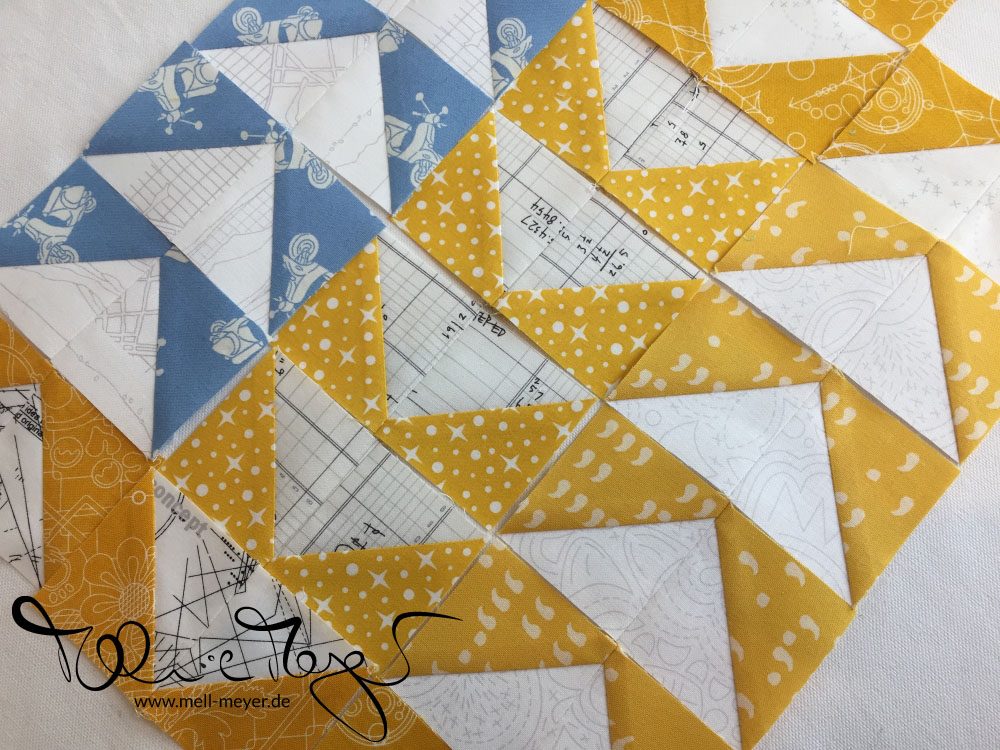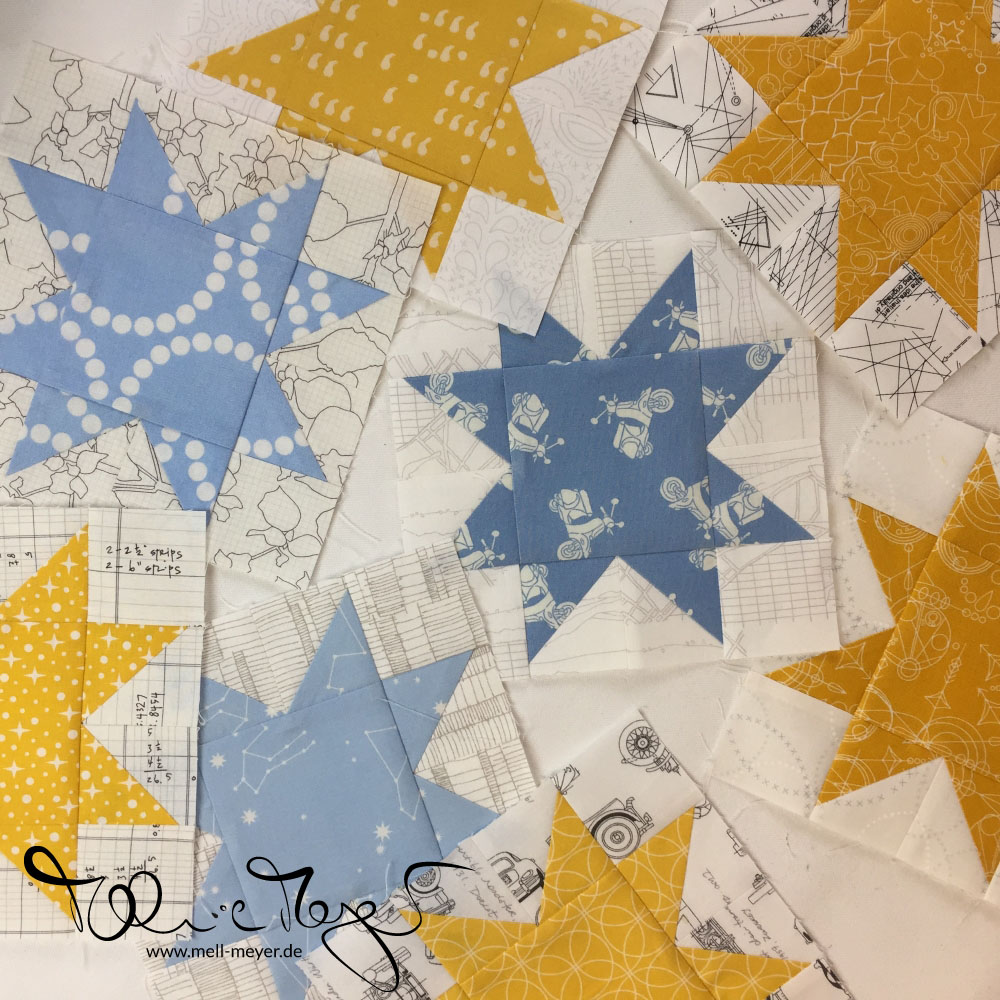 All eight are done, so now I can start on the pink outer stars. Having fun with the happy colors!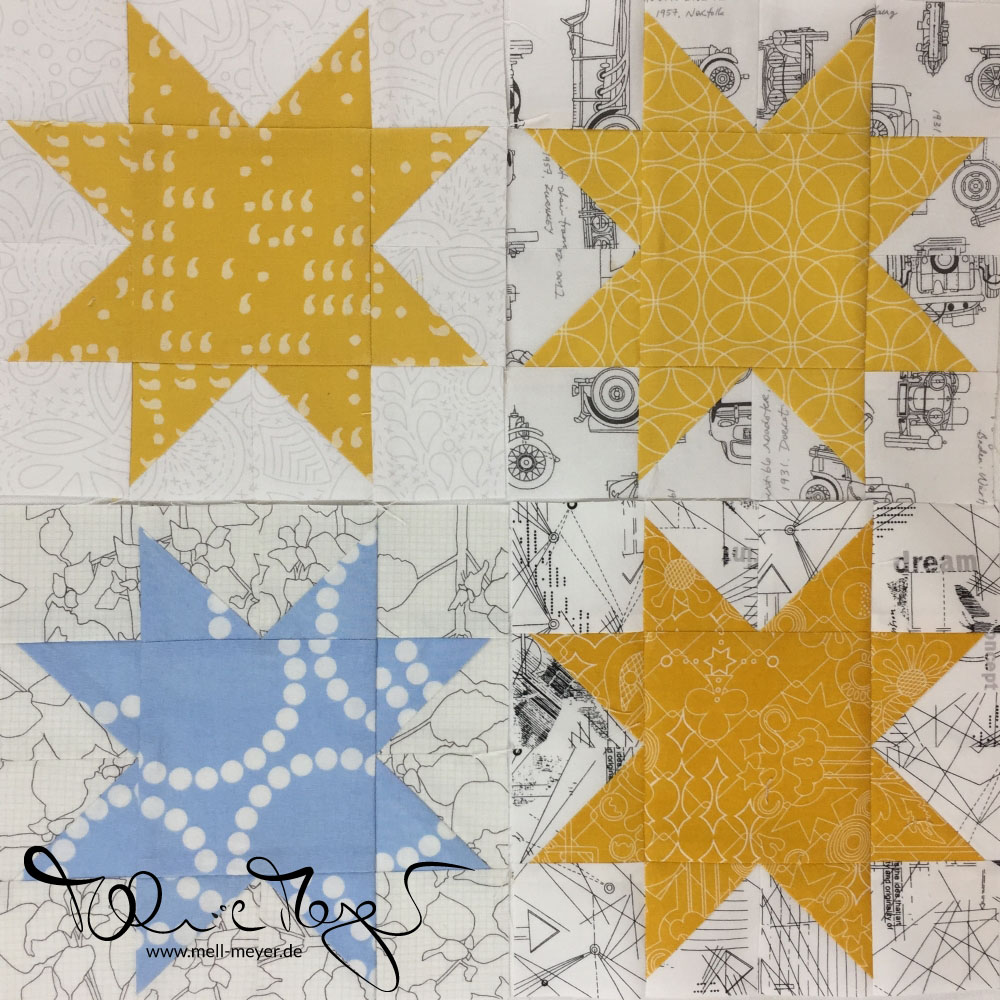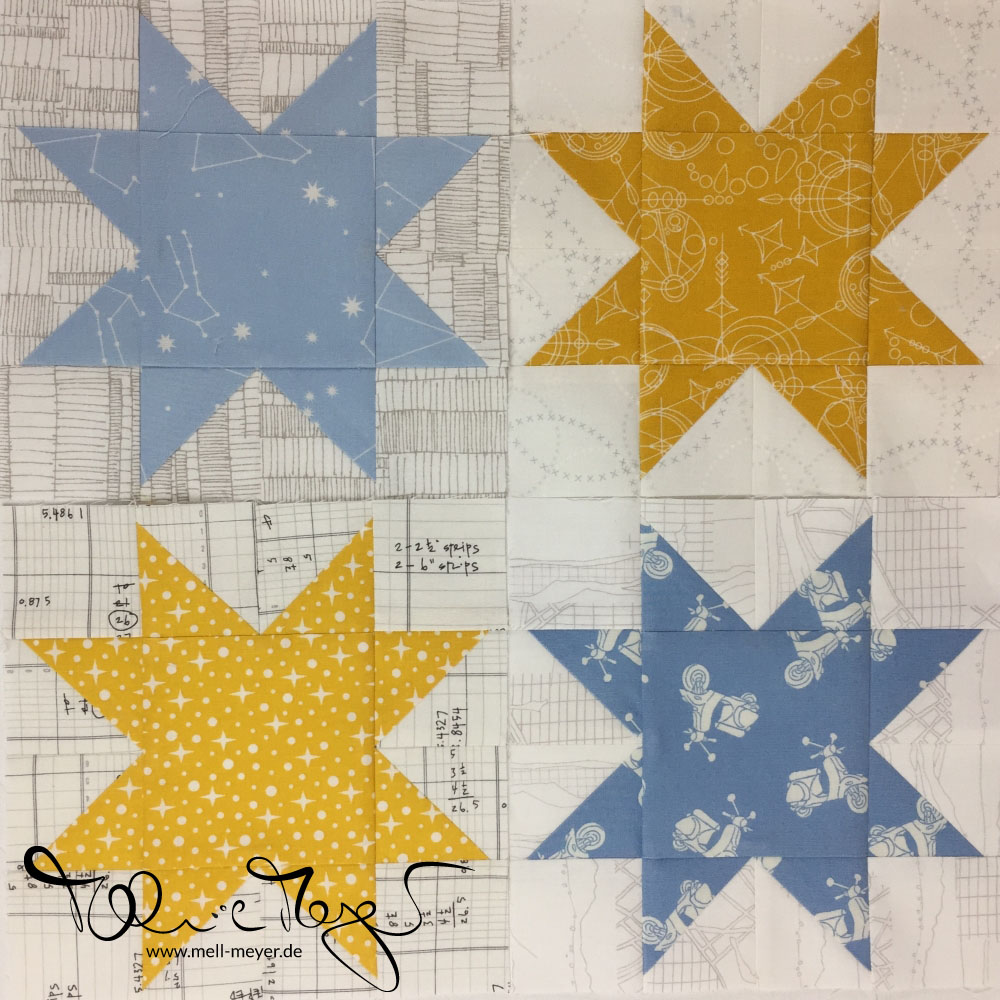 What are you currently enjoying the most?
Best wishes
xo Melanie
This Week in an Overview
Projects In Progress (~11)
Linking up at
Let's Bee Social #166 @ Sew Fresh Quilts