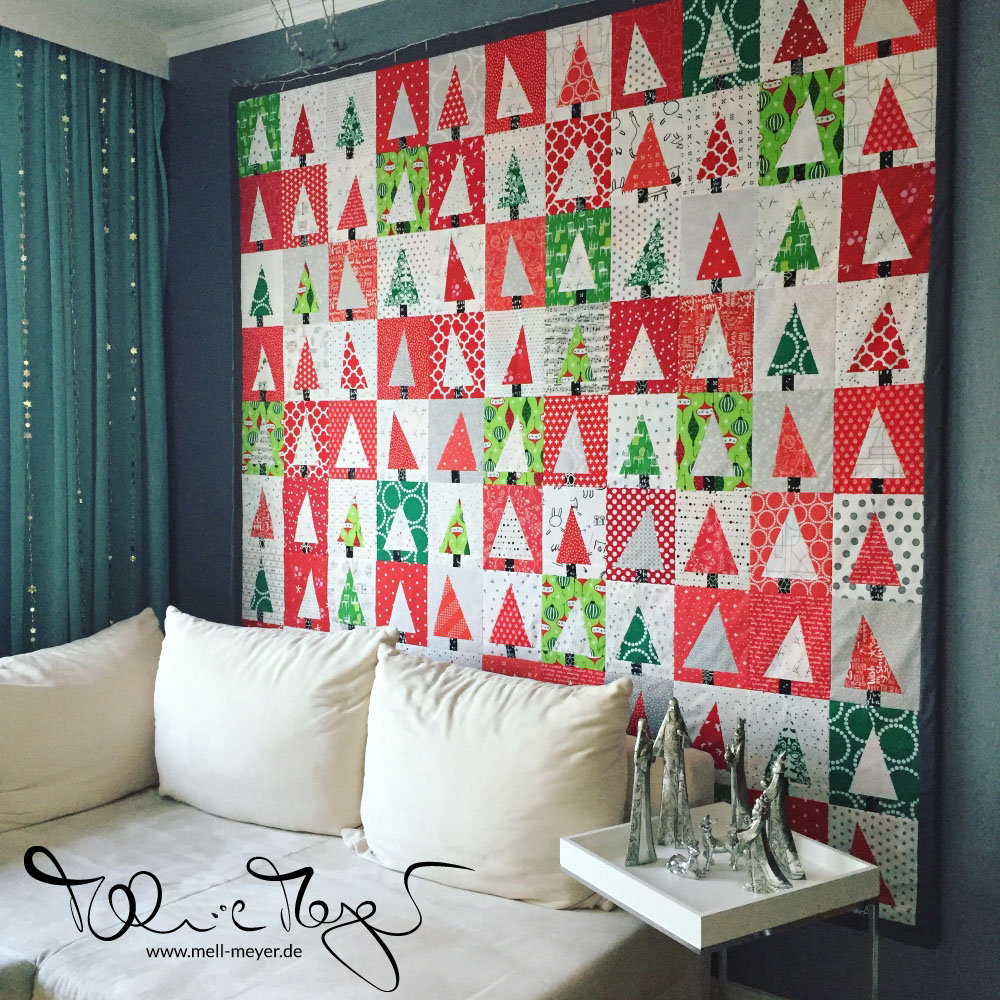 On the 3rd of December I decided that I needed a Christmas quilt top for the quilt frame in my living room – to be finished by the 9th of December. So can you do a 80×80 quilt top in 6 ½ days?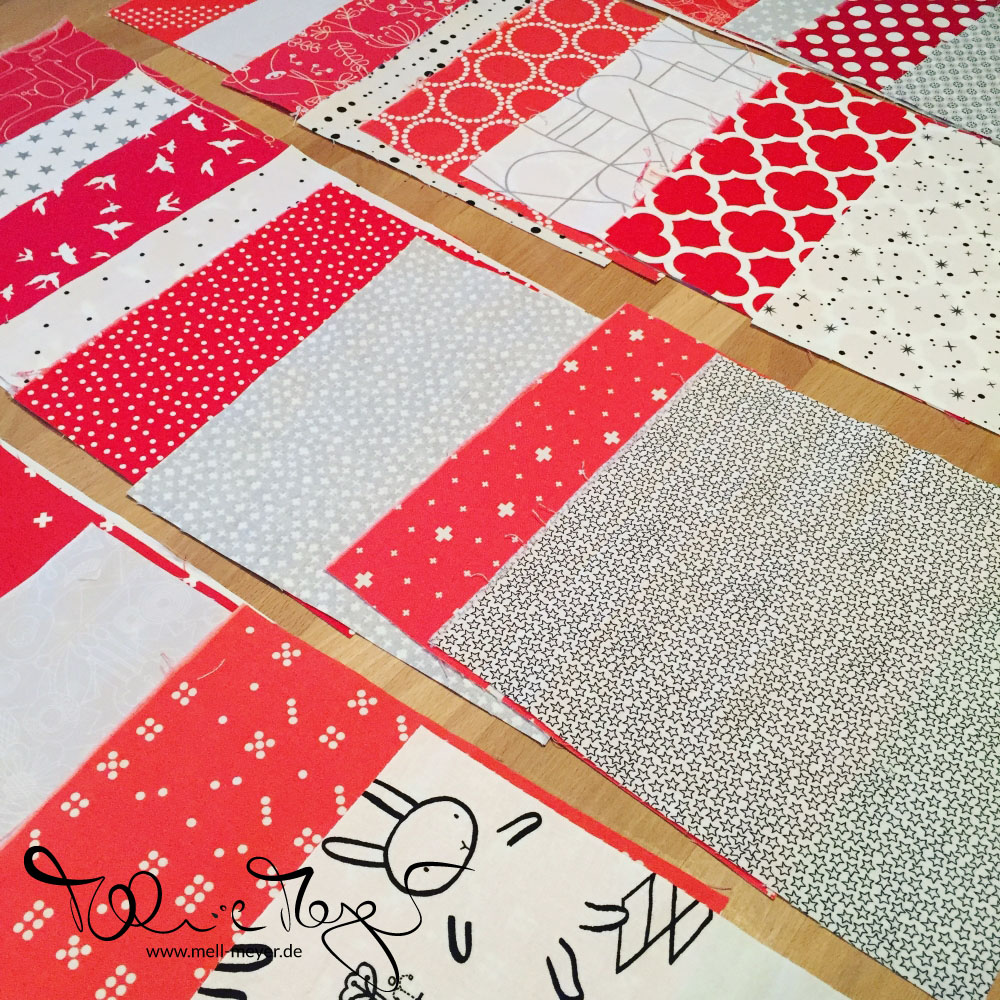 Normally that would be a definite no. That week I had three work free days so I decided to give it a try. I did seven+ hours of sewing on those with after work sewing on the others. That much sewing was not only crazy but also quite tiresome. But I am proud of the achievement, the quilt top was finished just in time :)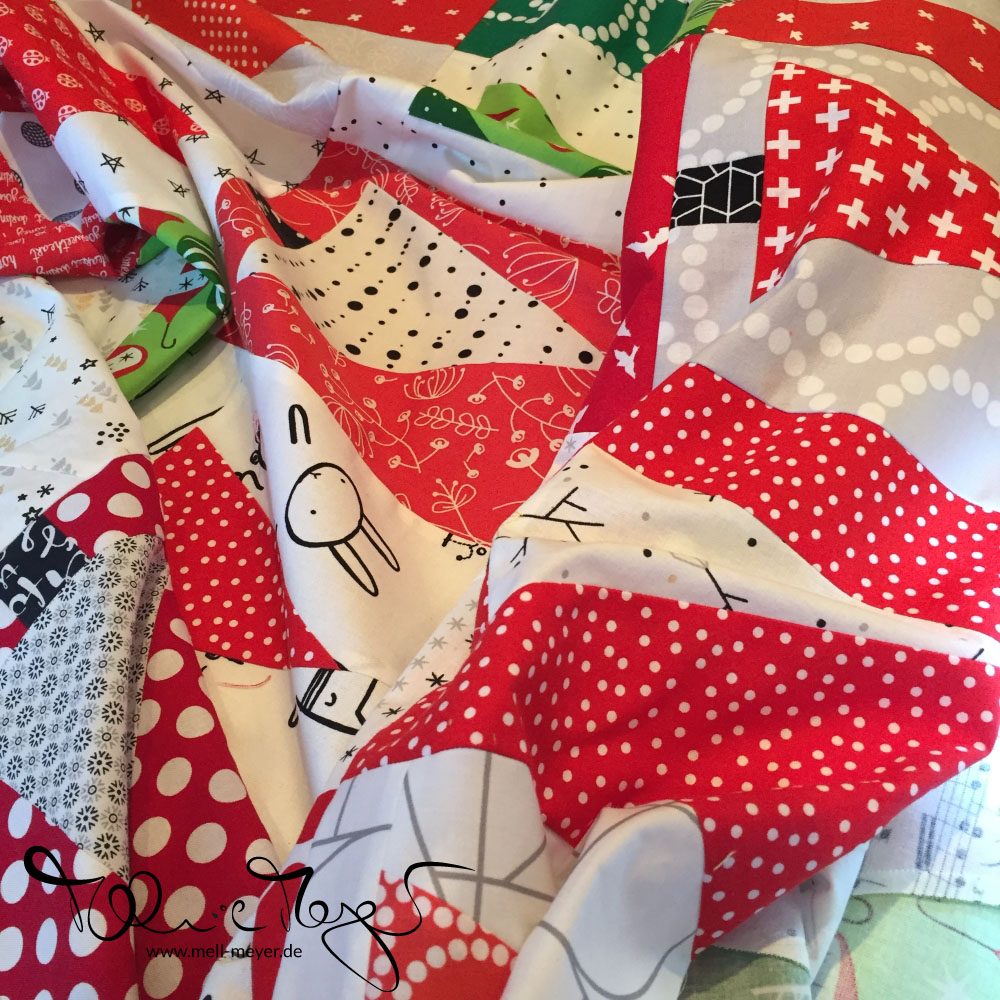 The tutorial is by Amy Smart @diaryofaquilter. It is a fast and fun block to piece and it is rather "big" so that also helped.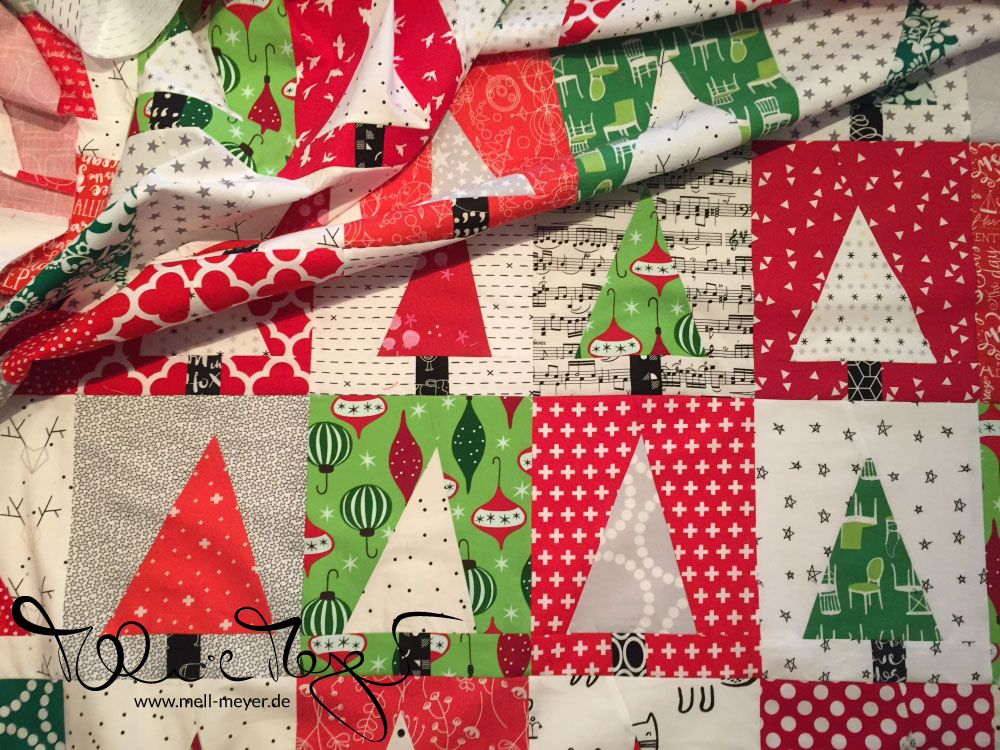 As much as I love my Aviatrix that is my normal quilt on the frame. I am really happy how the seasonal "decoration" helped. Christmas decorations with a fun spring/ summer colored quilt just didn't feel right for me.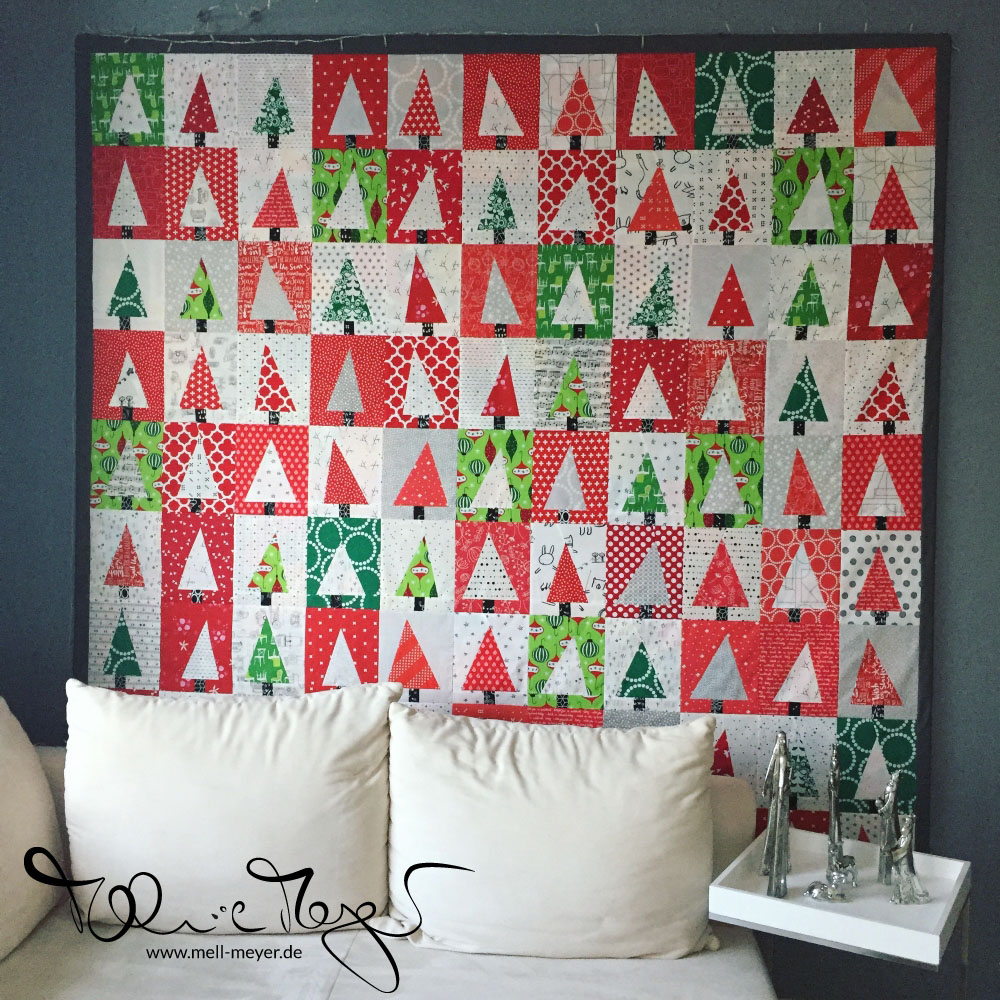 I just ordered batting to start quilting it early on in 2018. So maybe that won't be a last minute thing?
Now I do definitely need quilts for all the "seasons", right? At least Halloween :)
Best wishes
xo Melanie
Linking up at
Let's Bee Social #208 @ Sew Fresh Quilts