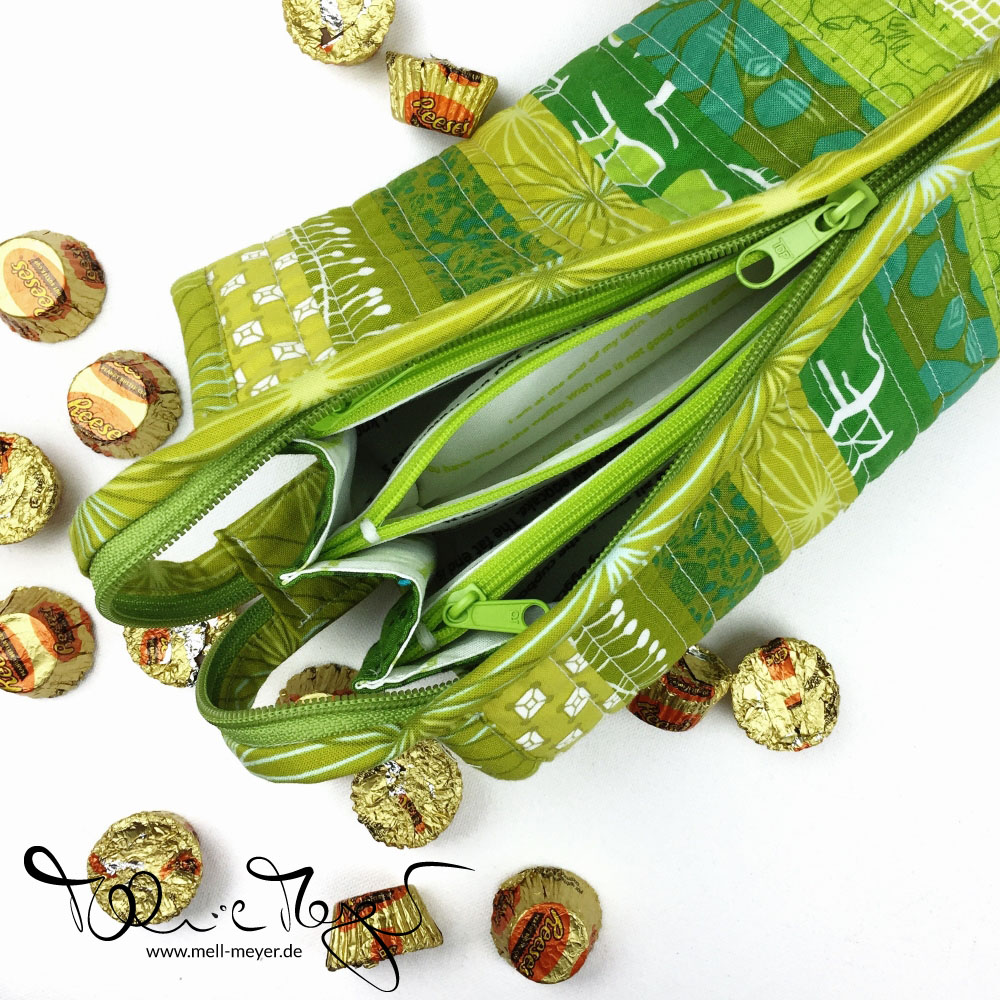 This is my first finish for this quarter – No. 7 from my FAL list!
Quite a while back, just short before her birthday, I decided to make Allison @ Campbell Soup Diary a Sew Together Bag. Of course with my way with time it got started after her birthday and not only this bag but a pack of three. Why not just one for a start, you ask? Well, I thought it would make more sense to do the steps for all planned bags in one swoop. Of course I enormously underestimated how much time it takes :)
The first one finished was for Preeti. Read more about it here. Next one up was Allison's and the last of the three will be for me.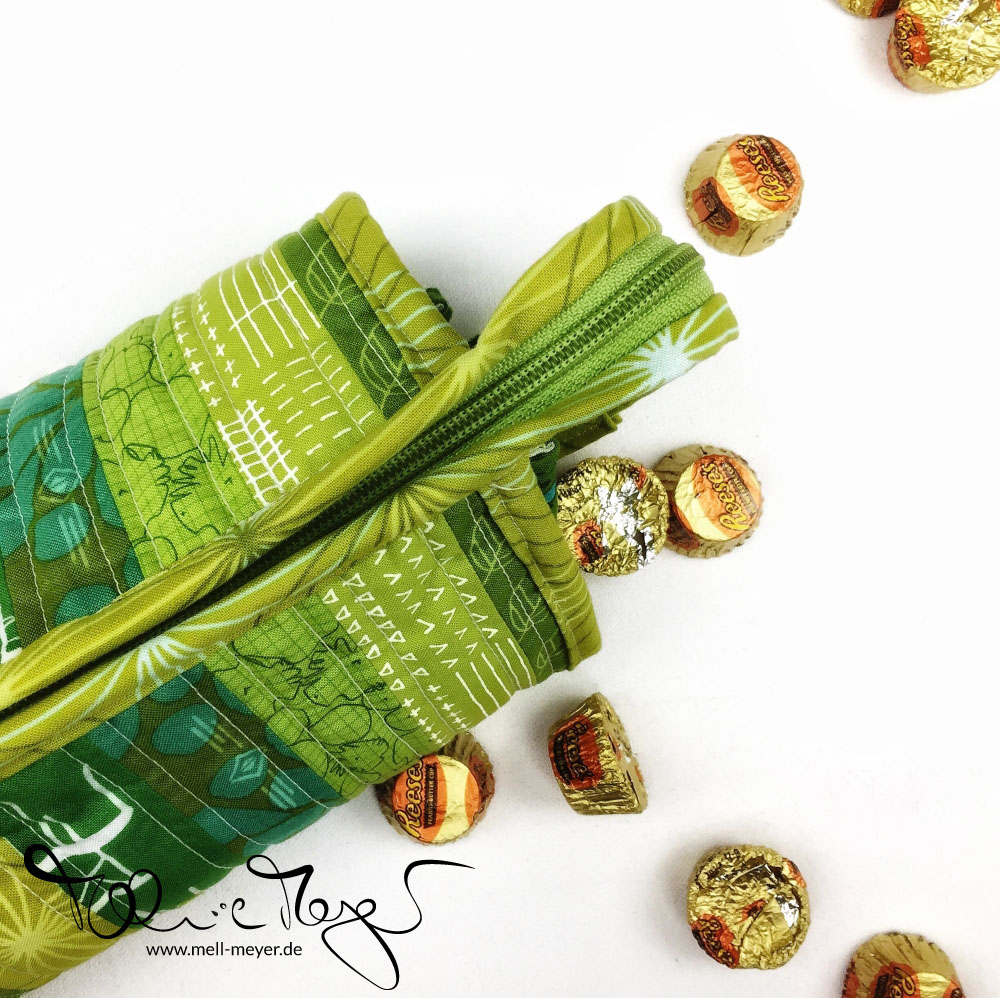 As her favorite color is green, we picked a bunch and I cut strips for the exterior. Which again was quilted with simple straight lines. I love this design for the outside. The strips make it interesting without being too overwhelming design wise.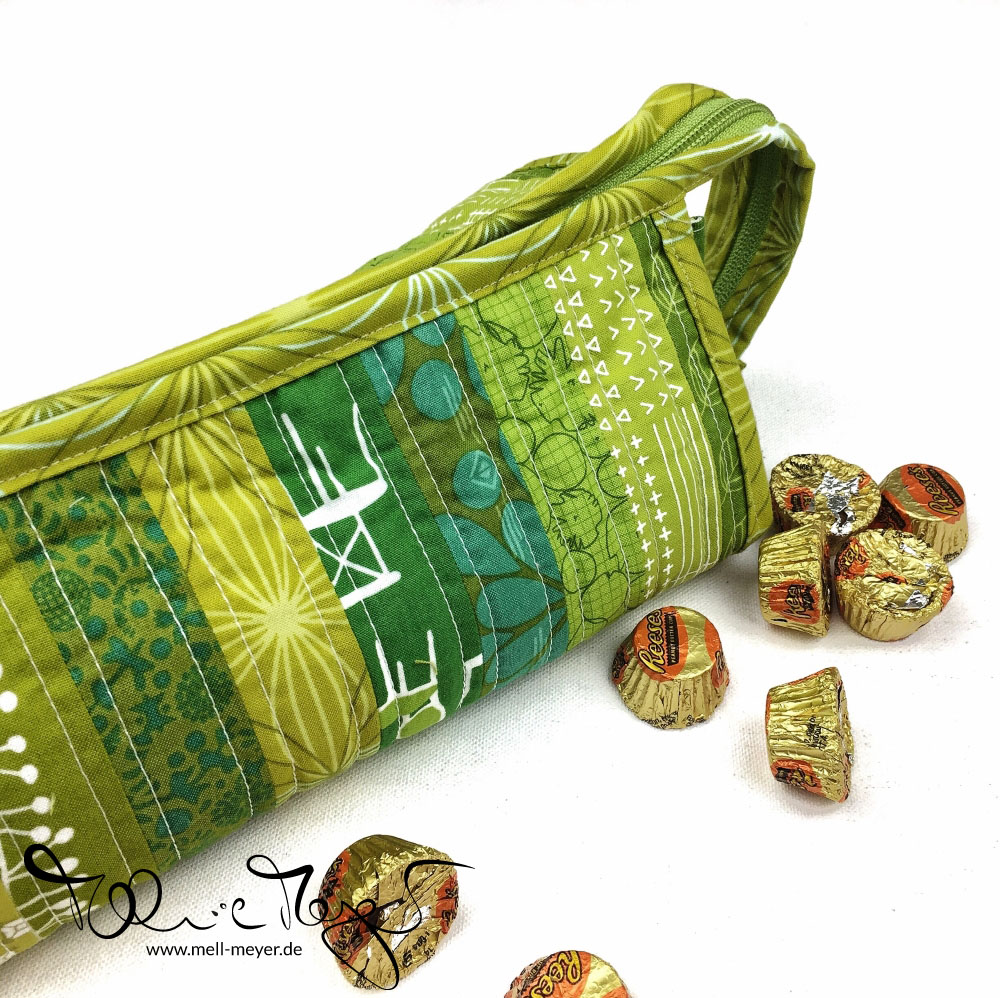 The inside uses the fabric I design especially for this purpose – the black and white print and the lime green one inside the pockets. It states German proverbs that are directly translated into English. As an American living in Germany 10 years and counting Allison finds those often very amusing. The words mostly construct perfect sentences but do not make much sense this way. I had it printed by spoonflower.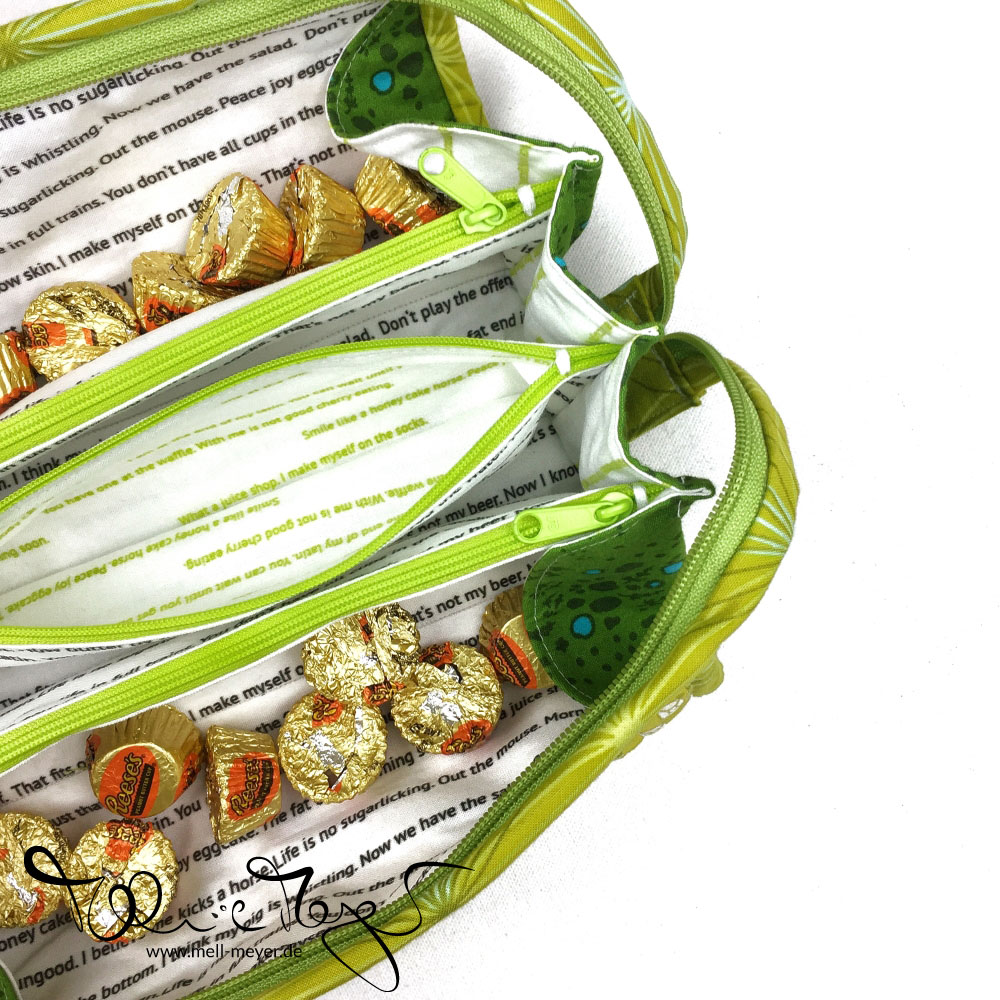 And the sides are from her most favorite Alison Glass green of all times. So I hope the thought that went into this little gift makes up for my tardiness.
I really love the Sew Together Bag I received with a swap and am making myself another one because it is overflowing with stuff. In my opinion it is a bag no quilter should miss, even if it is a bit time consuming to make. Hope this new one also gets a lot of use!
So my WIP list is "one down – ten plus bee blocks to go". Thankfully the Instagram challenge continues. Come over and join us!
Best wishes
xo Melanie
Linking up at
Let's Bee Social #202 @ Sew Fresh Quilts