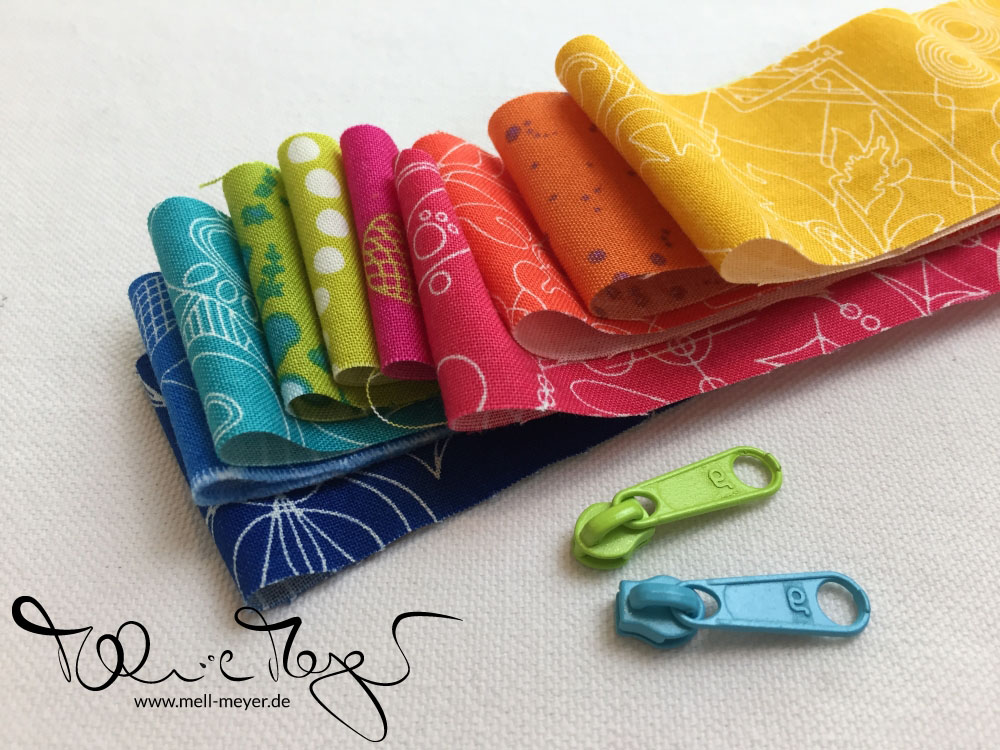 I am just back from my trip to the States – Washington, New York & Boston – and am still recovering from jetlag, so I hope the text makes sense :)
Just a few weeks before flying out, I met Preeti online through the weekly link ups and somehow reading through her blog found out, that she lives near Washington. So we decided to meet – which was really great and fun – and I wanted to bring her a little gift. As I interpreted the customs regulations, I am not allowed to bring in any kind of food… so a special Hamburg treat etc. was out of question. But isn't a handmade gift better anyway?
So I started with three sew together bags – this one, another gift and one for me. Why not just one for a start, you ask? Well, I thought it would make more sense to do the steps for all planned bags in one swoop. Of course I overestimated my time at hand and surely it was last minute again… So you can guess that just a bit into the process, I decided to "just" work on the most important one.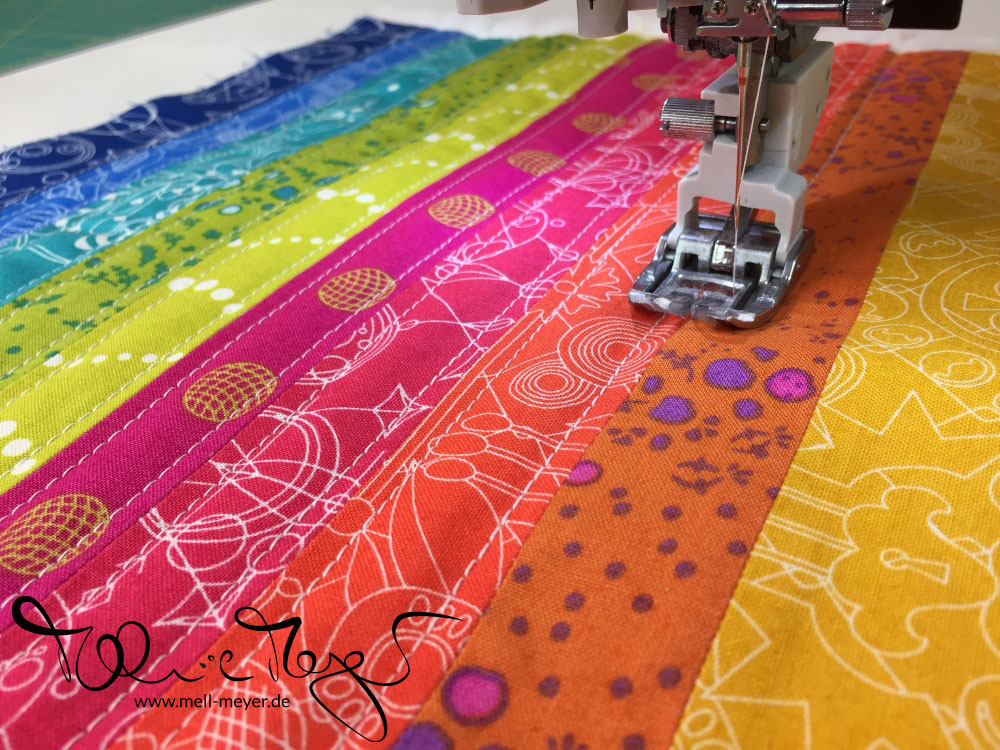 So I turned some colorful strips from my favorite designer Alison Glass into the outside and quilted it with straight lines. Preeti's emails always so joyful and full of life that I thought this fresh, happy mix would suit her well.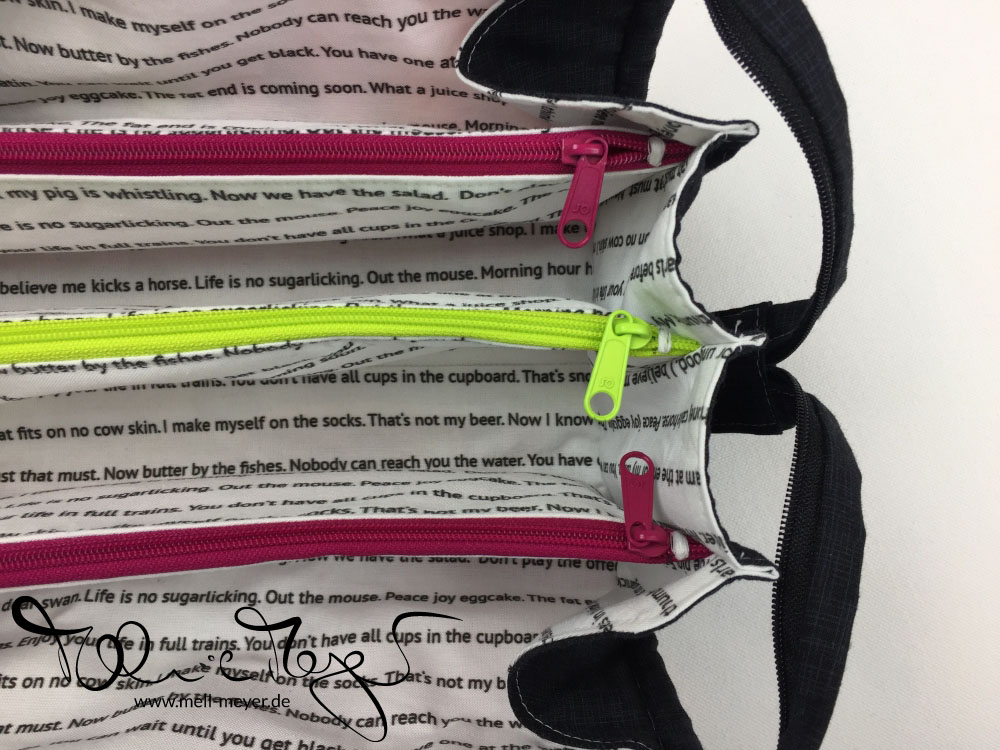 The black and white print (and the lime green one further down) is a self-made design, I had printed by spoonflower. It states German proverbs that are directly translated into English. The words mostly construct perfect sentences but do not make much sense this way.
I designed it for my friend Allison, an American living in Germany 10 years and counting, who finds those often very amusing. So as this is typically German in a way, I thought it should go into Preeti's gift, too.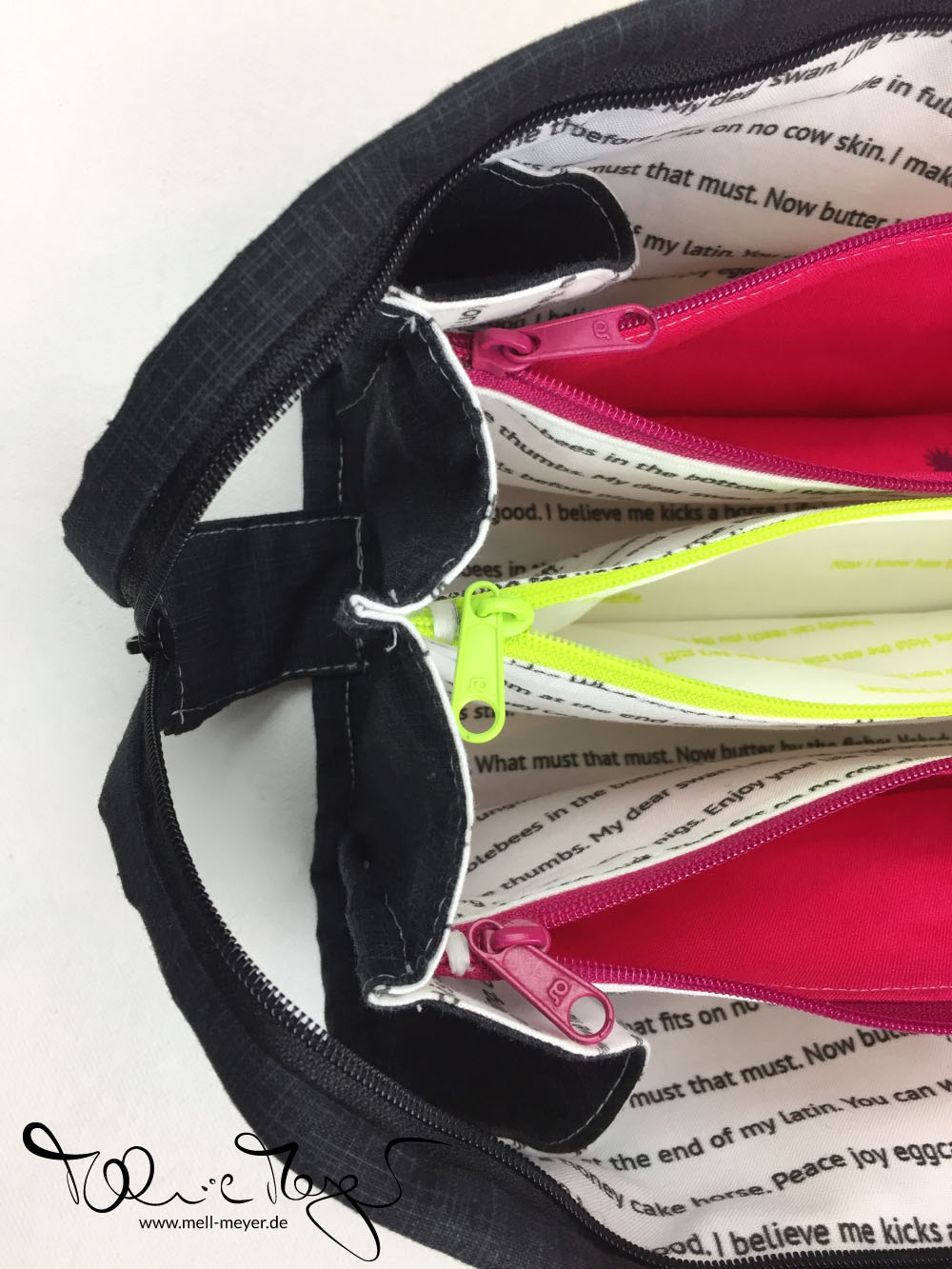 And of course there had to be colorful surprise pockets :)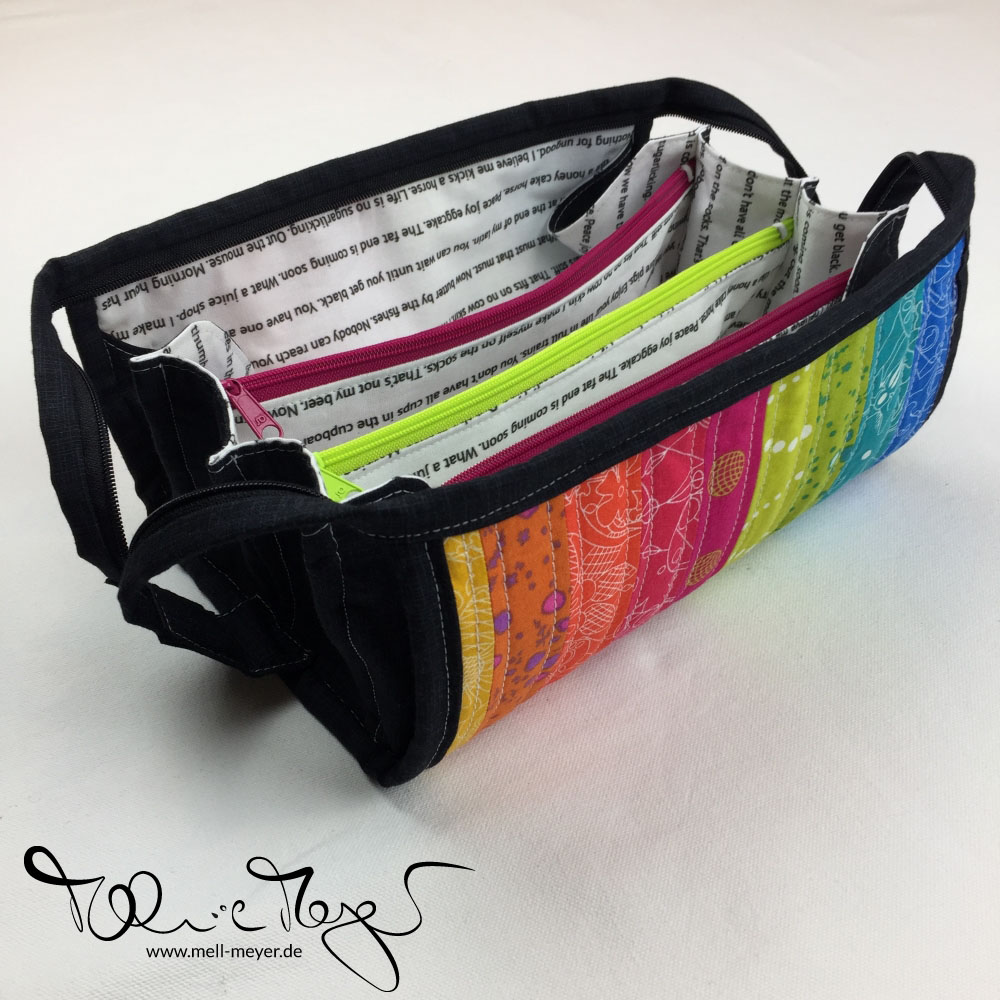 Here is the bag in all it's glory. I just love how you can pack so much stuff into them and it still stays organized because of the compartments.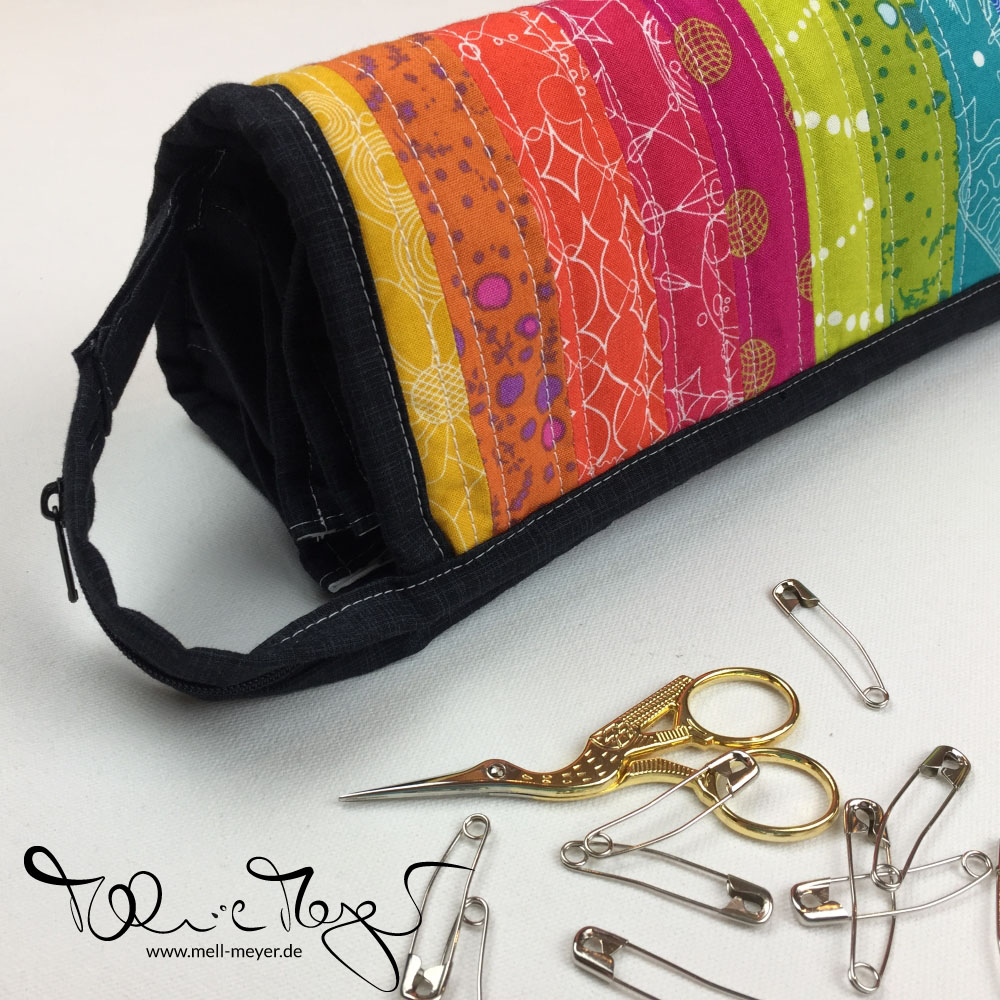 Do you have a favorite sewing gift? Or a special something you like to gift when you travel?
Best wishes
xo Melanie
The Last Weeks in an Overview
Projects In Progress (~12)
Linking up at
Finish It up Friday @ Crazy Mom Quilts