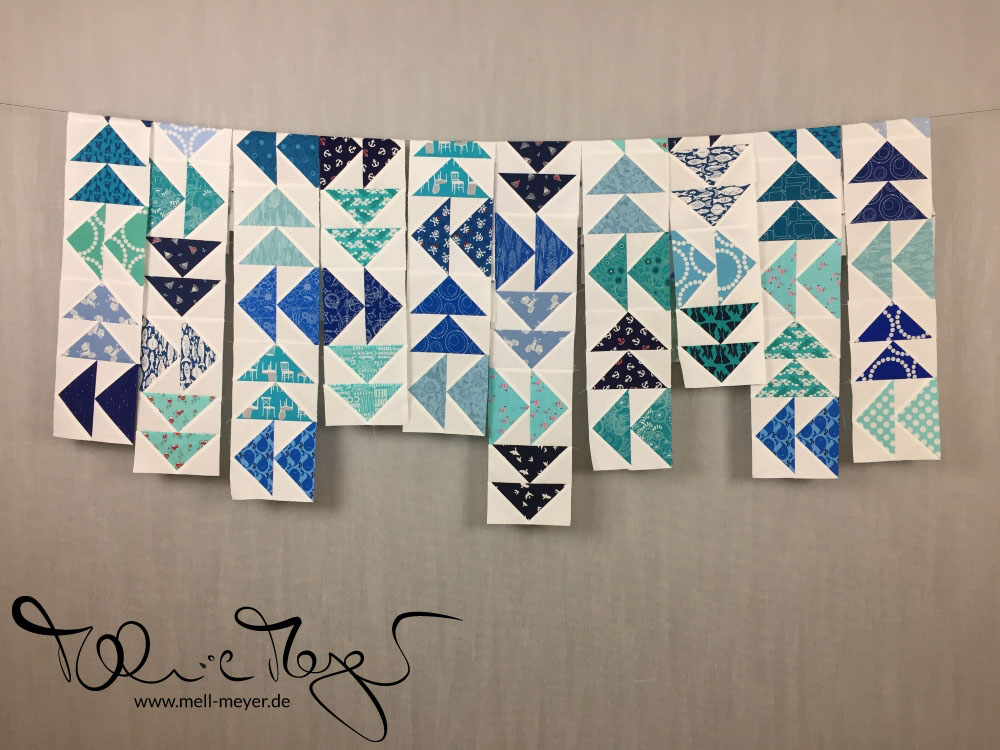 I have made quite some progress on no. 6 "Double Geese" of my FAL list. The priority for this project is high and I am happy that I liked working on it so I am still sticking with my 2017 quilty goals :)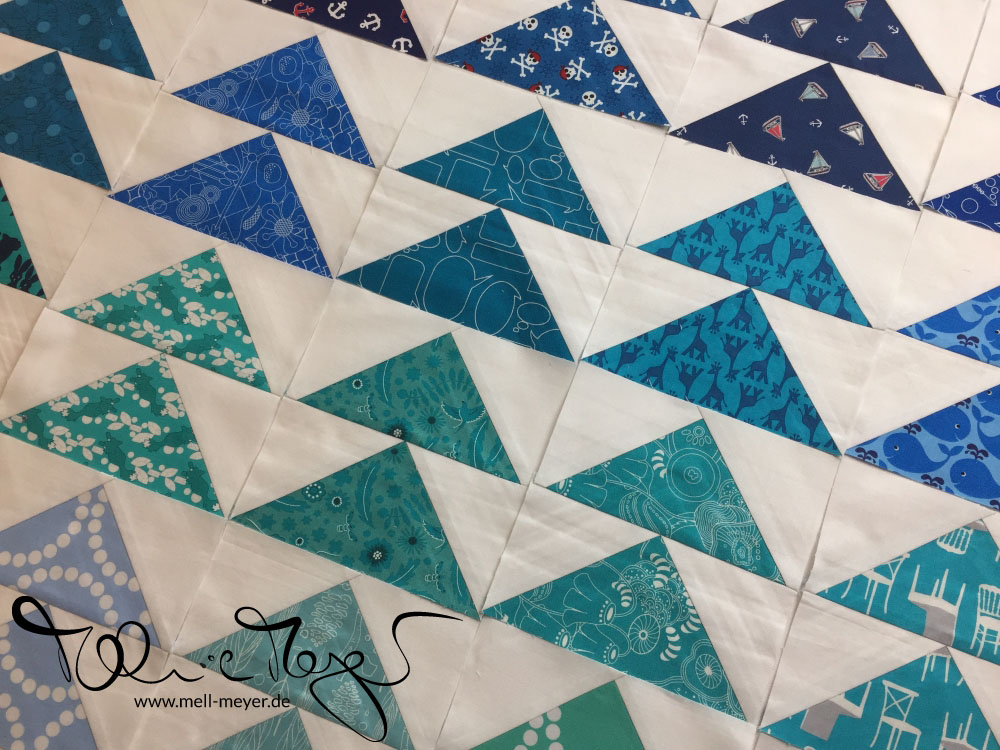 To recap, the quilt is for my to be born nephew and due early July. My sister picked most of the fabrics and the design – one I really love and am glad to revisit. We tried to fit as many blue "novelty" fabrics in there as possible. Unfortunately I had not that many so we bought some fabrics. Who would say no to more fabric? I also added some "secret" fabrics as a surprise. I hope it makes for some fun "I spy" moments.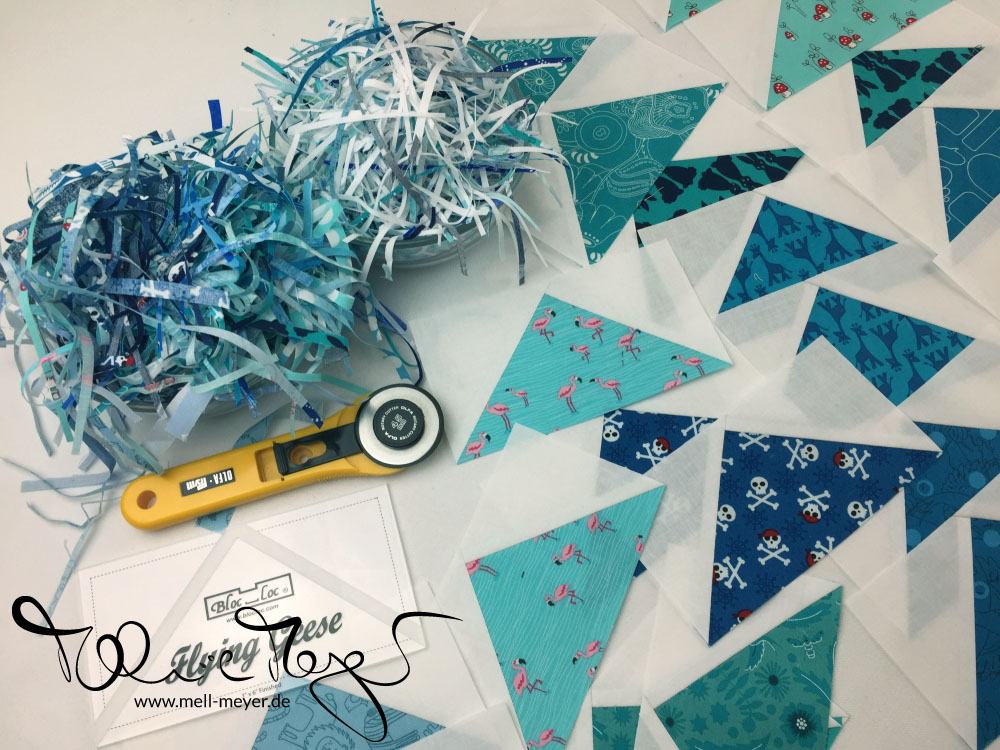 I have done this pattern in two ways now: Once paperpieced for this quilt and with this template – and now with the bloc loc ruler. I am using the 3×6 inch finished version. And the paper piecing is something I like and it's a great solution for group work or if you don't have a bloc loc (in the correct size)… But I am in love with the bloc loc ruler, mostly for the part of not having to pull the paper out :)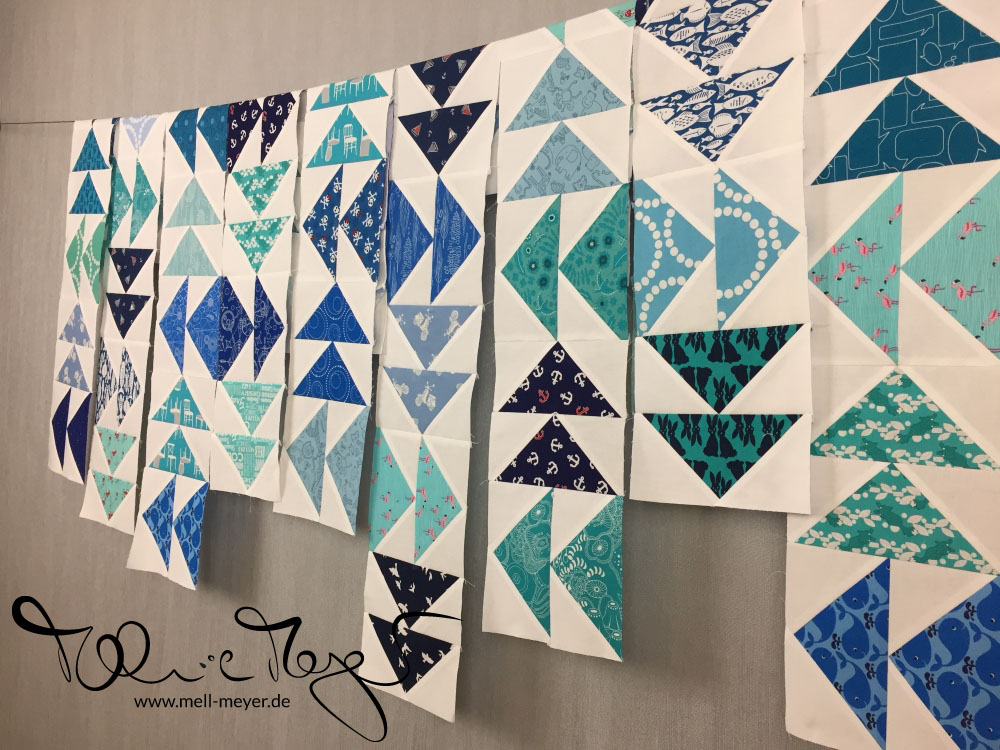 3 blocks in each row, five rows – a total of 15 blocks. Each block consists of 4 units and each unit of 6 pieces. So drumroll please, my top is finished! 360 pieces turned into one. #yeah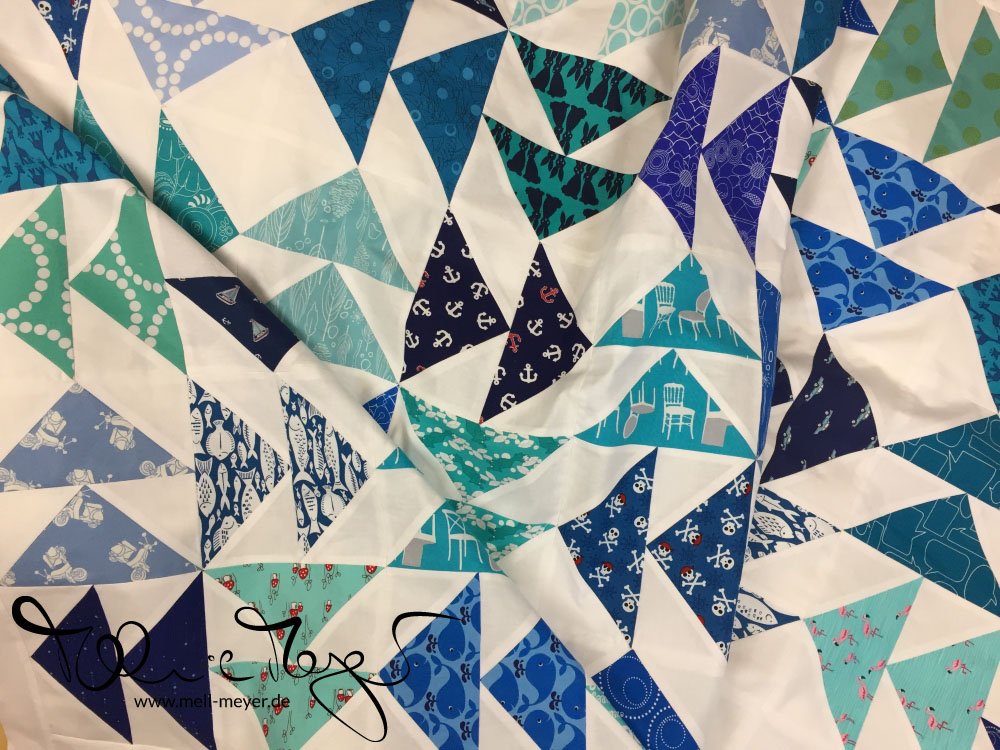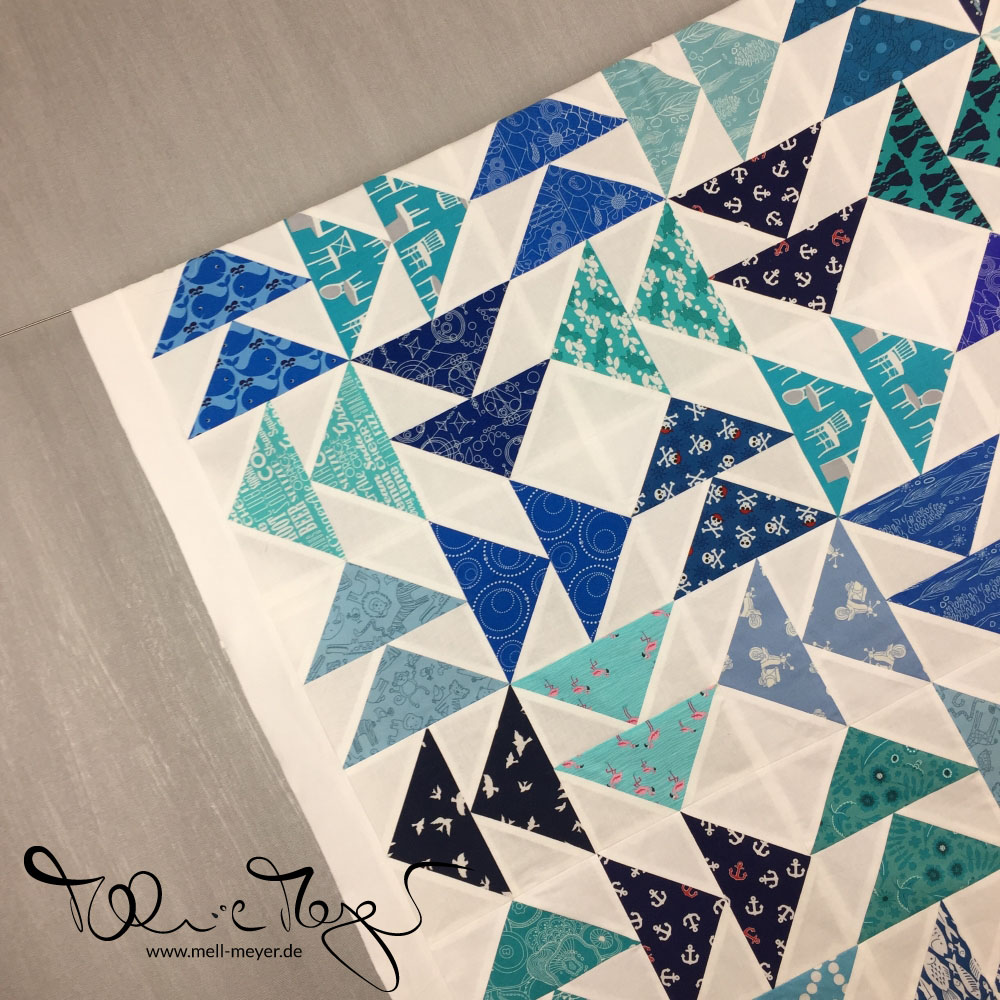 Well, and off course I kept the "cut off" triangles. In fact I already finished them into HSTs. When I sewed on the square I always did a second line a half inch away. Then I cut in the middle of those two lines and had a finished geese unit and the left over HST. So what to do with those? I have some ideas… and a next WIP is borne :)
So how have you been holding up sewing wise the last days. I am a lot closer this year to "daily" sewing. I believe I actually never sewed this much and so frequently. Still new WIPs keep popping up – but I guess thats the usual quilters disease.
Best wishes
xo Melanie
This Week in an Overview
Projects In Progress (~11)
Linking up at
Let's Bee Social #175 @ Sew Fresh Quilts