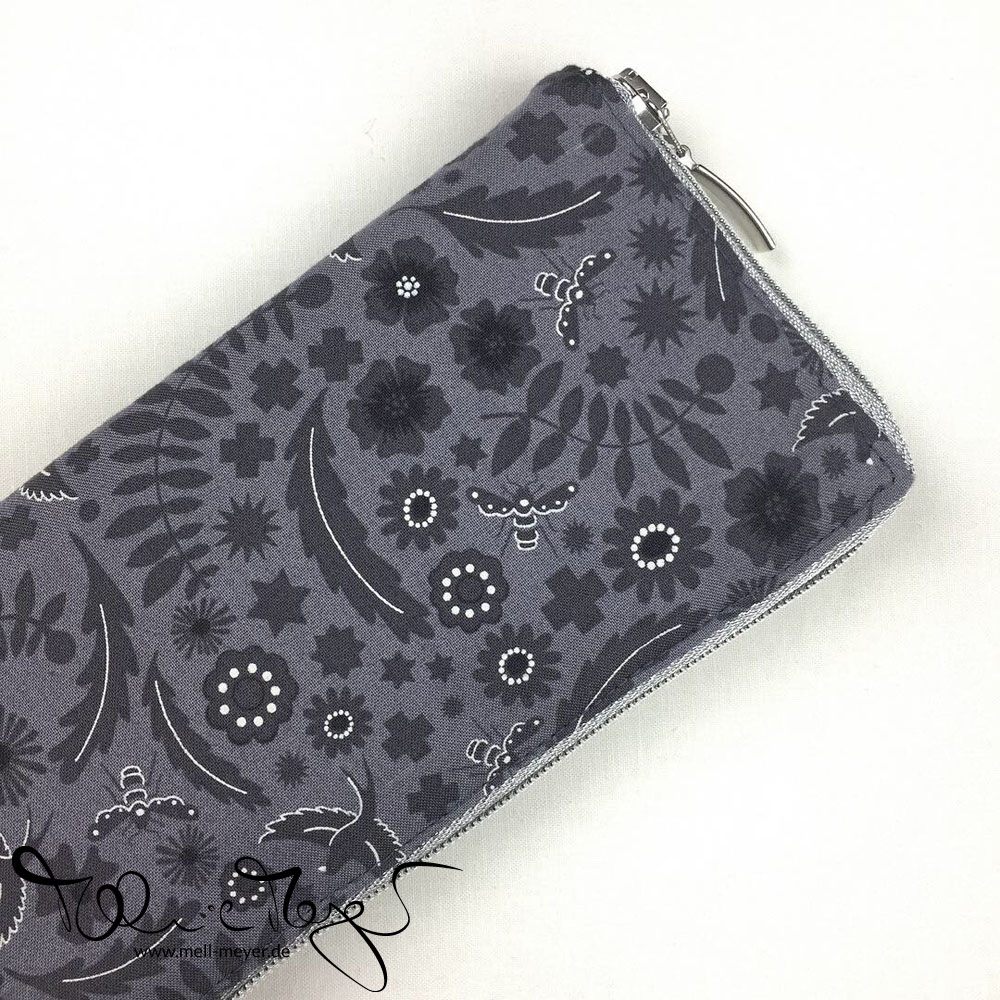 No. 13 of my Finish Along List for Q2 is finished!
Once upon a time… or let's phrase it like this: Do you remember my Christmas market? It was on the 16th of December. So it was more than four months ago that I promised to sew a wallet for my co-worker Diana.
I am so sorry, it took me so long. Thank you for all your patience! xo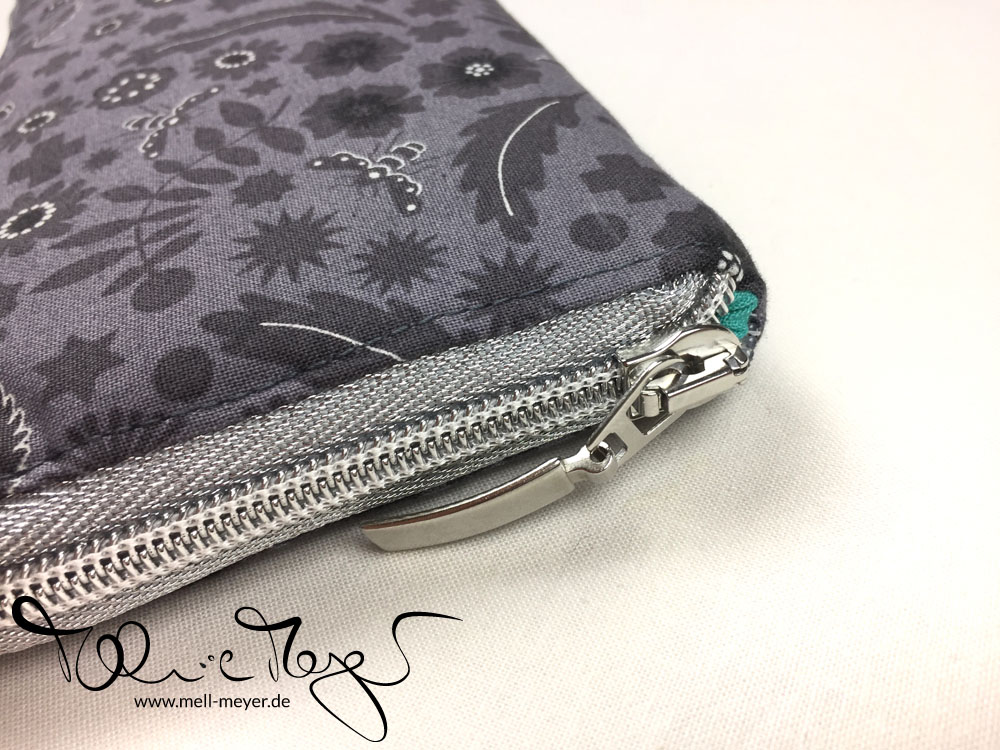 Her order was to be a pink version, fabrics to be picked personally from my stash. Finding a date for that took a while but finally happend on the 29th of January. And the pink idea went down the drain as she decided on a grey outside but colorful inside. Isn't it fun to see that tiny sneak peak of the color?
At first I was not convinced. But I love the result. Come take a look for yourself: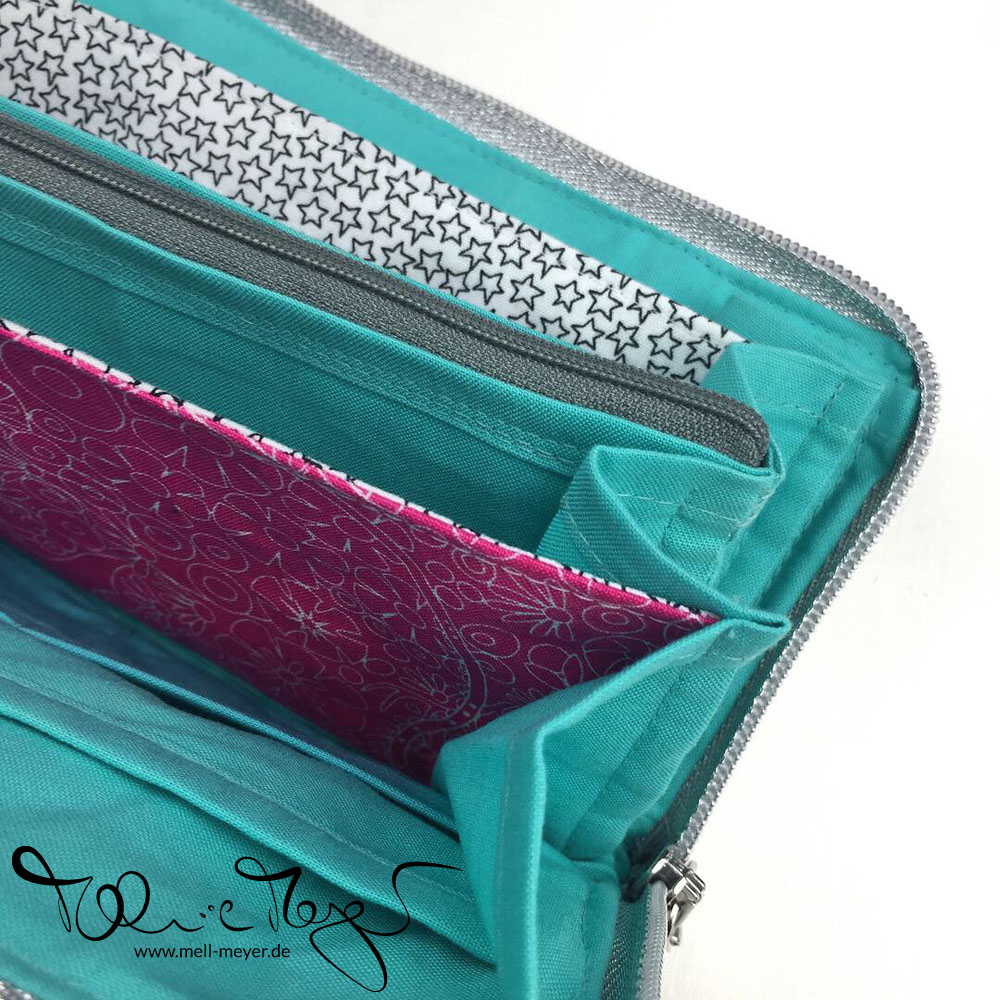 She picked a turquoise solid (Kona cotton) for the main interior. And two fabrics for the dividers. One pink "Diving Board" Alison Glass and one black-and-white with stars (sorry no fabric info).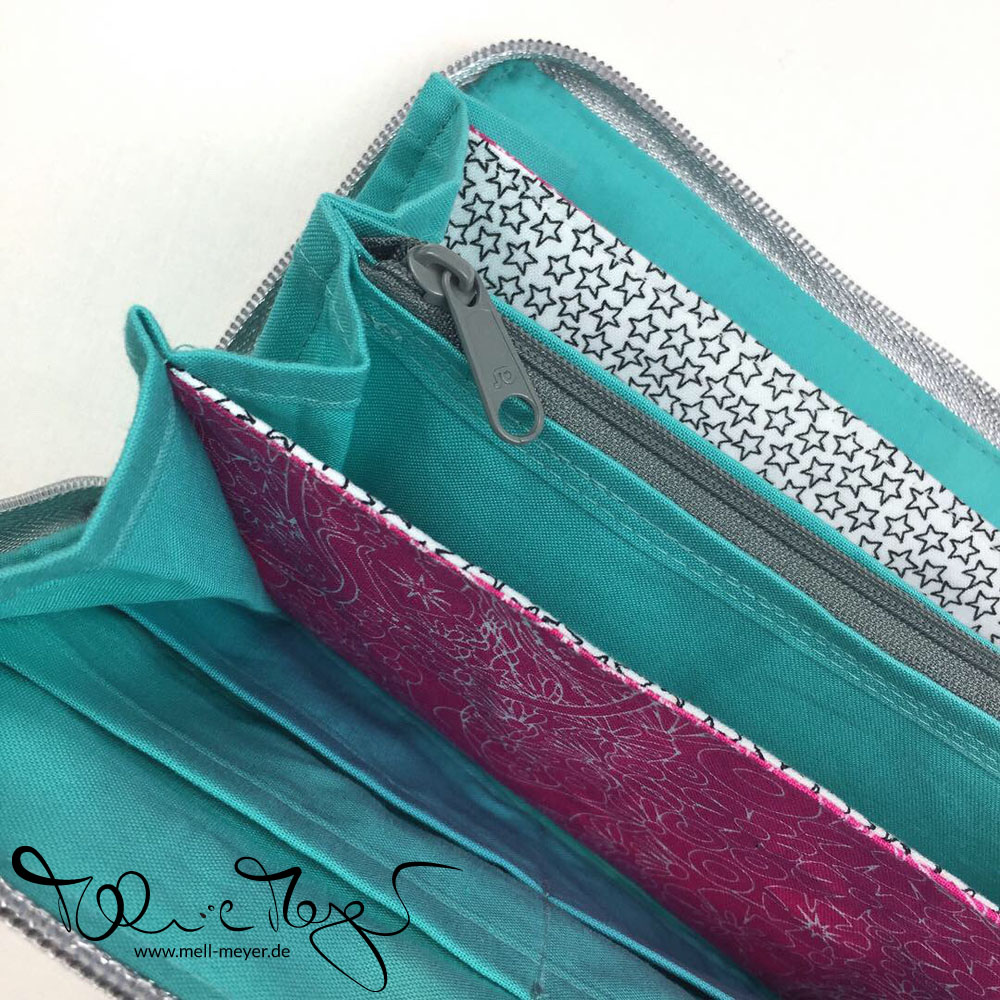 The inside, small zipper is grey like the outside. The outside zipper is a wide version in white-metallic. It looks fancy and sofisticated with the grey outside fabric. Btw it is a plastic version. It is still a pain in the… to sew together but I would definitely not do it with a metal one.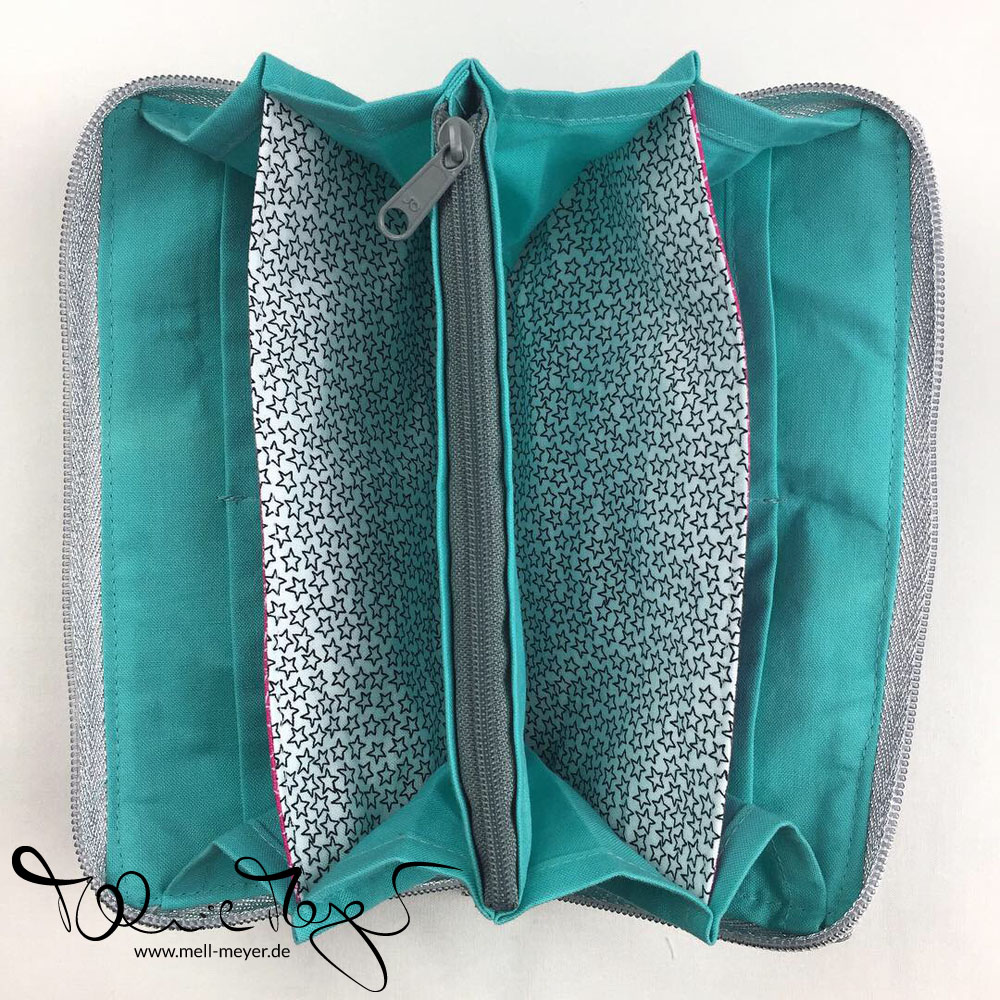 If you are interested in sewing your own, you can find the pattern here. It is in German; no idea if it was ever translated to English.
So finally a project to cross of my WIP list. Such a great feeling :)
Hope you are all having fun and making progress! Best wishes
xo Melanie
So far this quarter …
Linking up at
Favorite Finish April @ Meadow Mist Design br>
Beauties Pageant 30 @ From Bolt to Beauty br>
I am linking up with the 2019 Finish Along hosts
I used to link up via She Can Quilt but she appears to be inactive at the moment. But there are so many hosts. You can find them all by using the link on the Instagram @finishalong page. To name a few Capitola Quilter, Marci Girl Designs and Sarah Goer Quilts.