Three finishes in Q1 2019. All of them from my Finish Along List for Q1.
Finished
Ghost Quilt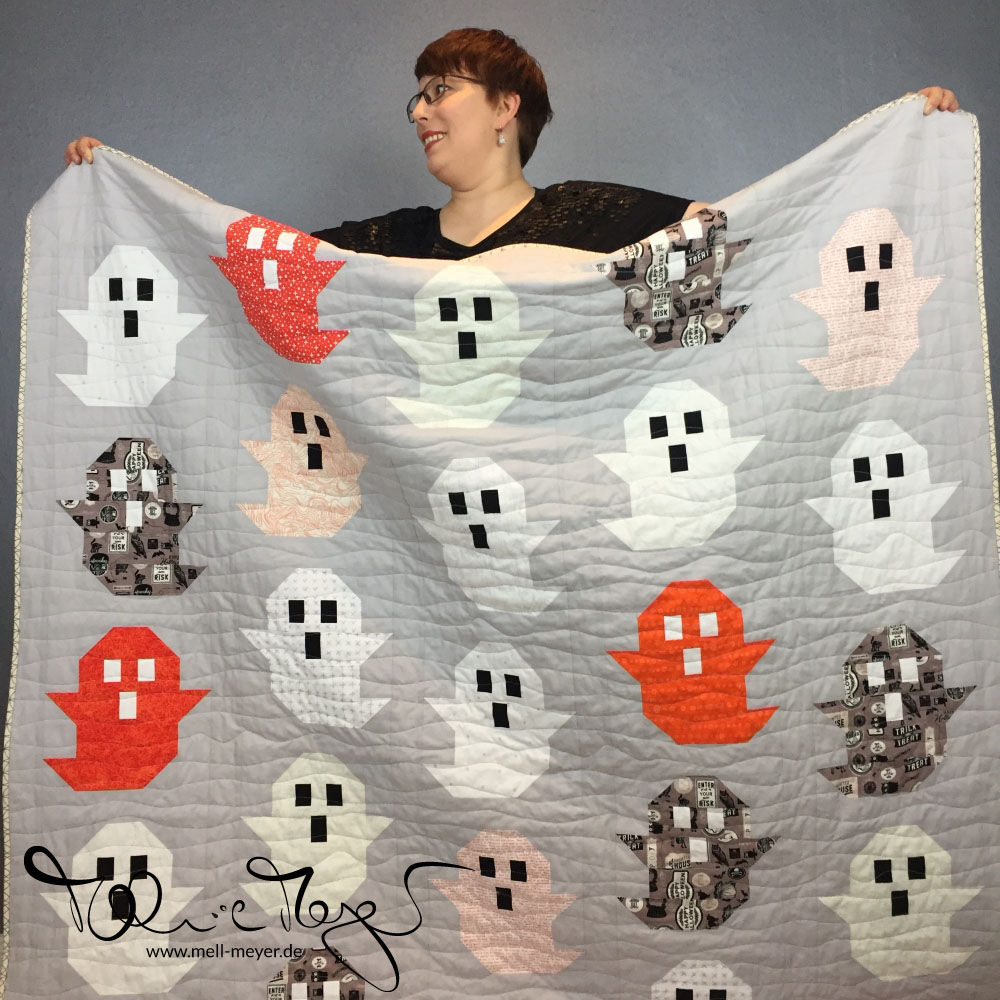 This one was my first finish in Q1 2019. I posted about it "Swoosh – My Ghost Family".
Oakshot Pillows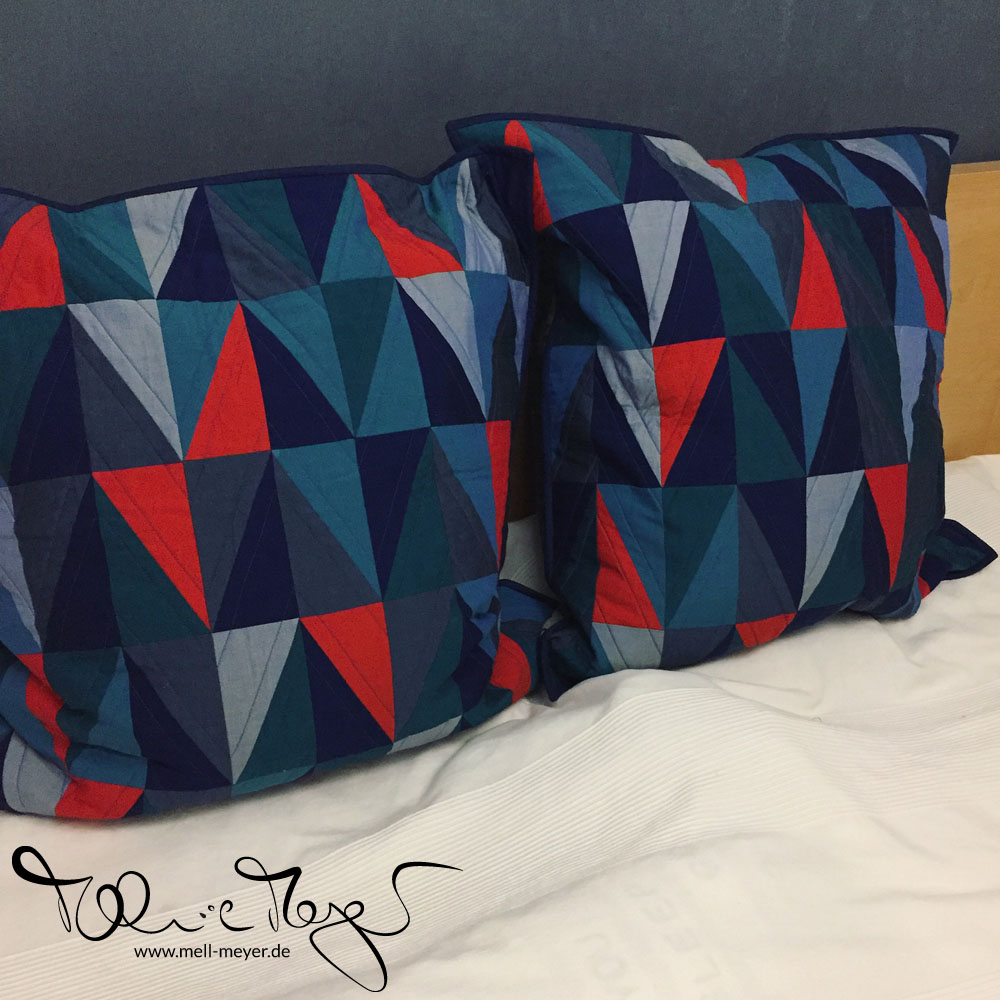 No individual blog post – "only" posted on Instagram "Oakshot Pillows".
Rubber Duckies II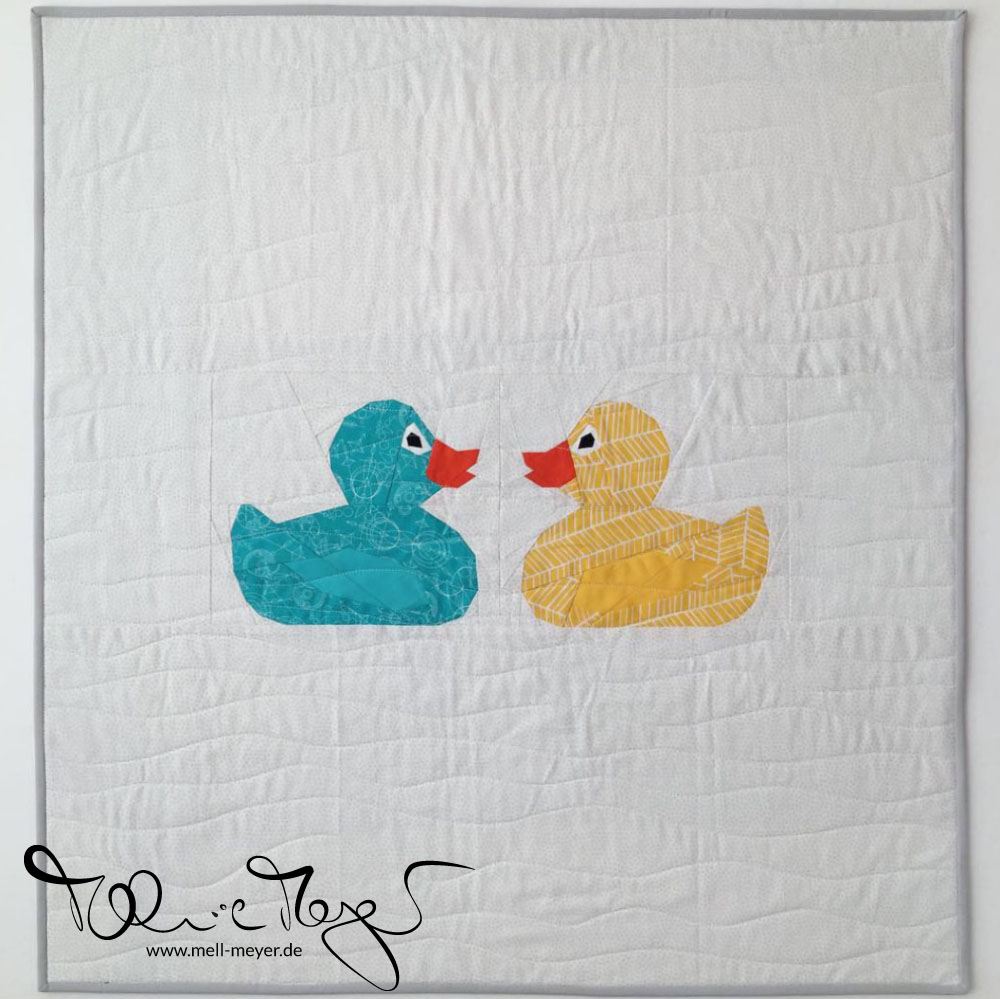 And my third finish from the list. You can read more about it (and the second rubber ducky quilt from 2018) here.
Projects
All my current WIPs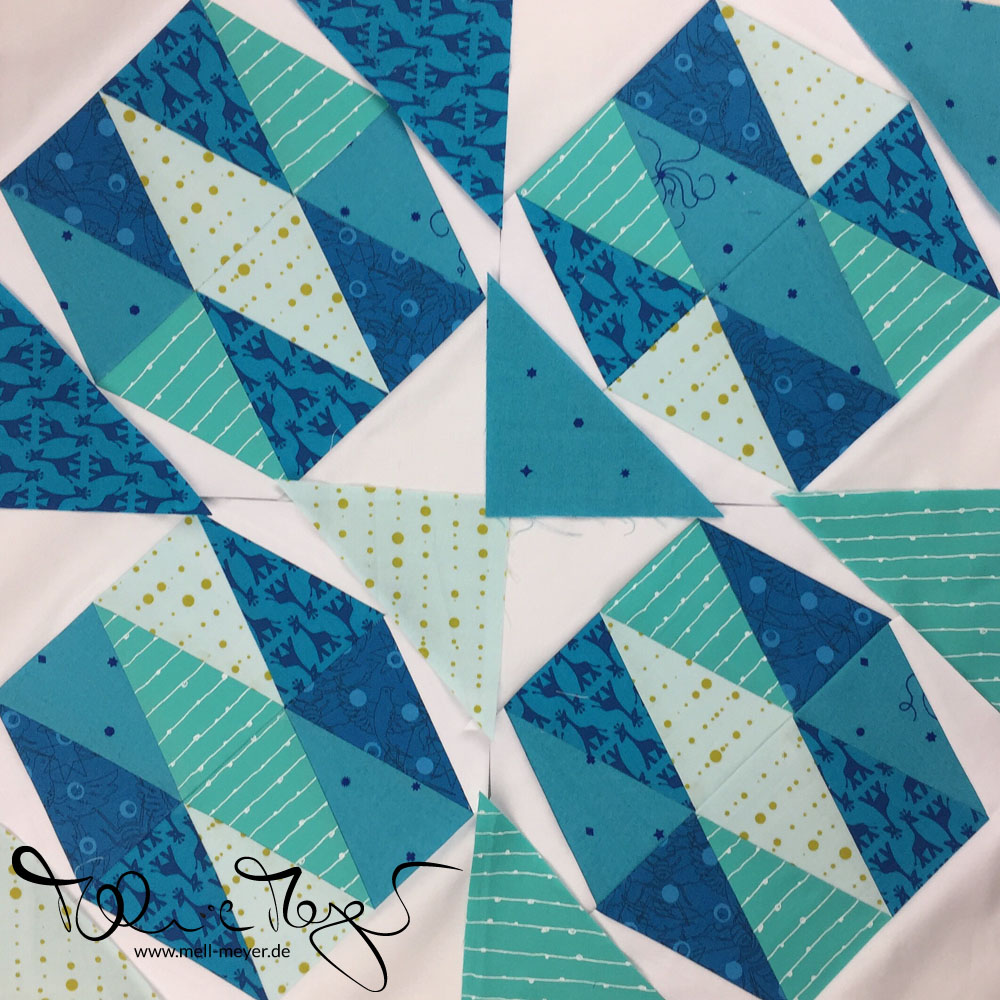 No. 9 – Gemstone Tumble
(Q1/2019)
Renamed
I switched from the Tesselation pattern to the Gemstone Tumble pattern. Now finally sewing. Was due end of March…
No. 13 – Pink Grete
(not started)
fabrics selected
Custom order from a colleague.
No. 14 – Computer Grete
(not started)
fabrics selected
Gift for my IT guy :)
My Goal for 2019 is to get my WIP list down to 3-6 projects. I started very well in the first two month but the two new Meadowland projects and less finishes in March than anticipated, still leaves me with 14 projects.
My One Monthly Goal over the last three month was always to finish at least two projects.
Even though I did not accomplish it, it is a great motivator. So for April I pick: Either finish two projects (whichever I like from this Q2 list) OR finish No. 9 Gemstones!
No. (1) Ocean Waves, (3) Whirly Girl and (8) Plussquared are relatively close to a finish. And the two wallets (13+14) are also long overdue, as is (9) Gemstones. Let's hope for lot's of finishes in Q2 :)
Best wishes
xo Melanie
Linking up at
One Monthly Goal – April Goal Setting @ Elmstreet Quilts
Finish Along Q2 2019 @ She Can Quilt