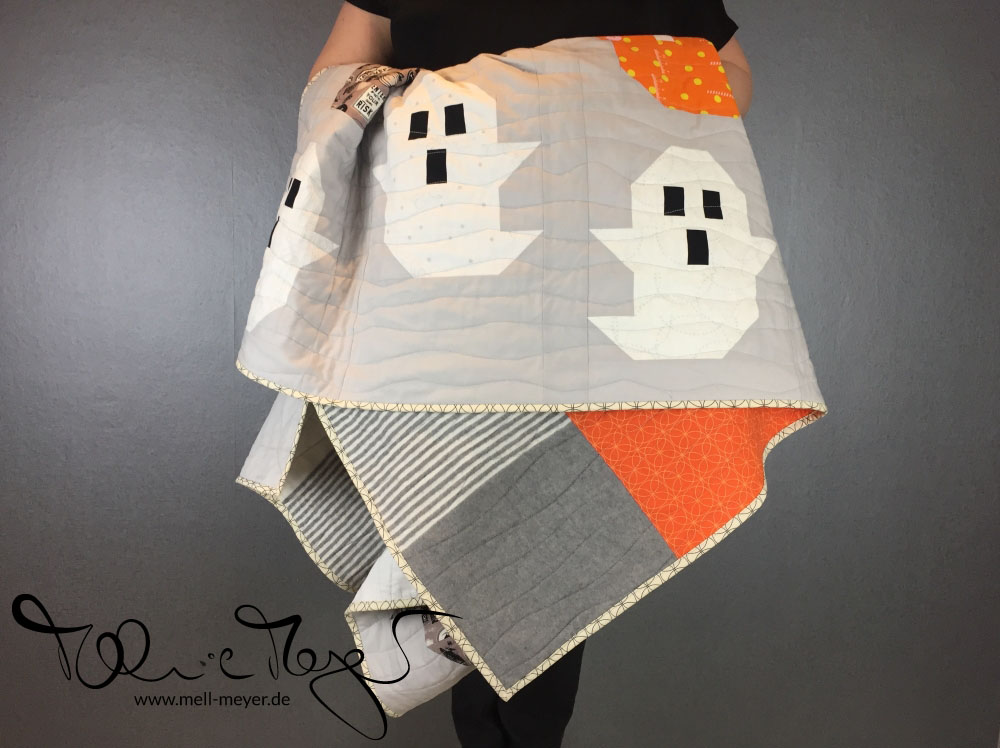 No. 8 of my Finish Along List for Q1 is finished!
I have my first finish in 2019! But how to photograph it? It is currently grey outside and raining 24/7. And also there is no haunted house in sight… Thankfully the latter is not needed, this ghost family is rather friendly. So we invited a friend over and had a small swooshing party.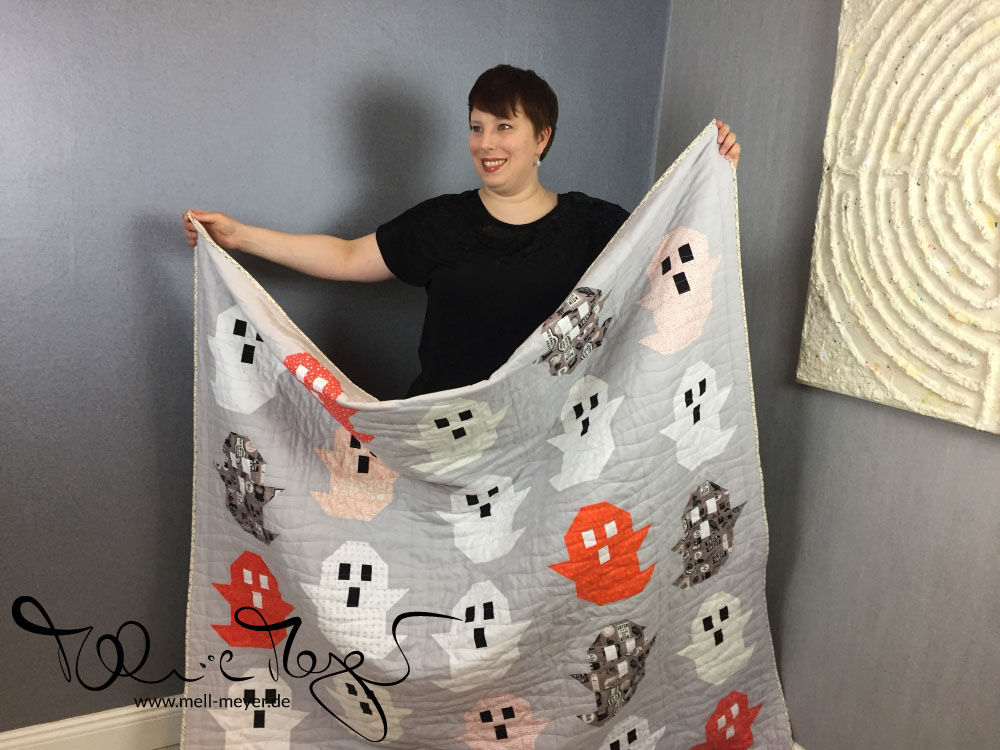 So let me introduce you to the funny lot. Some are a bit easier to get to know. I am quite certain that the light orange, hiking loving and the texty, well-read & wise couples are the grandparents.
And then there are six families: One with a farm and one with a beautiful flower garden. One loves baseball and the other is with the scouts or rangers. Another one is very crafty and the last extremely elegant. They all have either a son or a daughter. It's a bit hard to tell – the swooshy language not that distinctive. Though I am certain that the tails have something to do with it…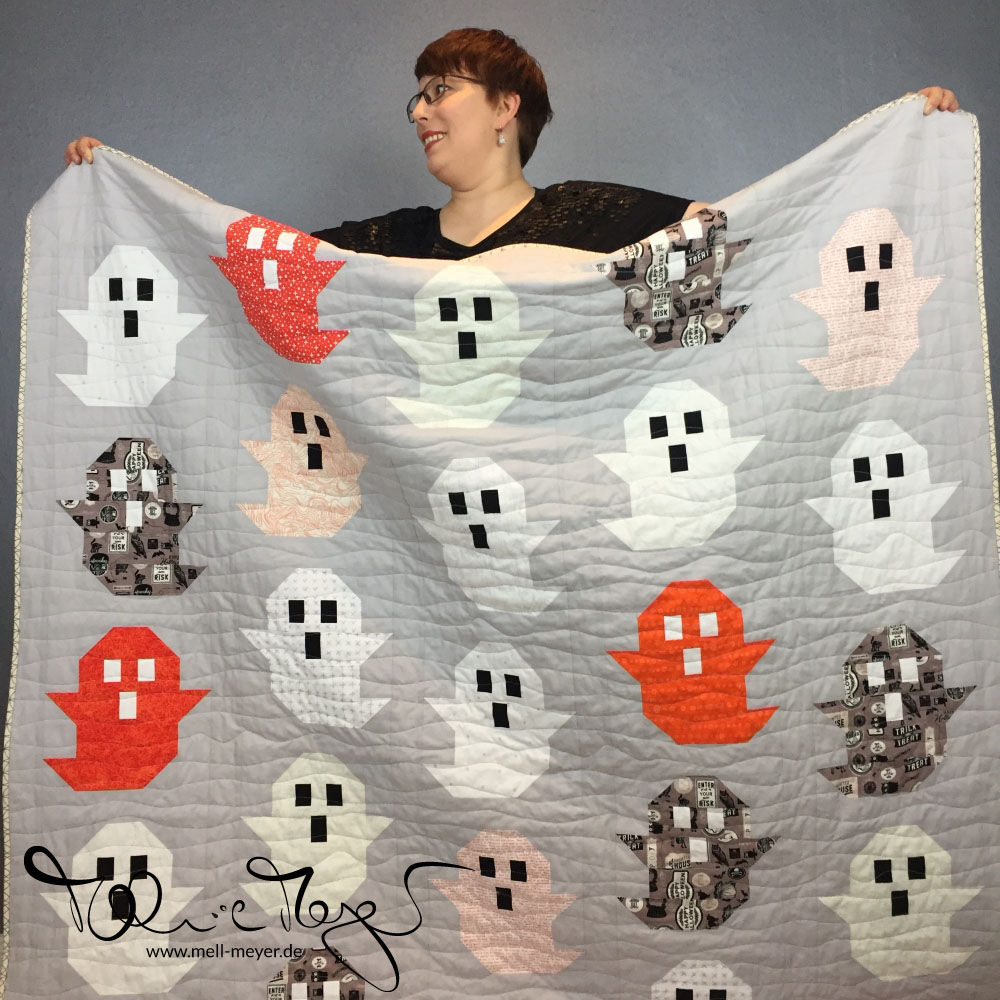 And then there are the spooky aunts and uncles and the bright cousins. And believe me they all like to party and dance! Normally they just swoosh around in a relatively smooth up and down – but partying – the really love to dance and get way more active :)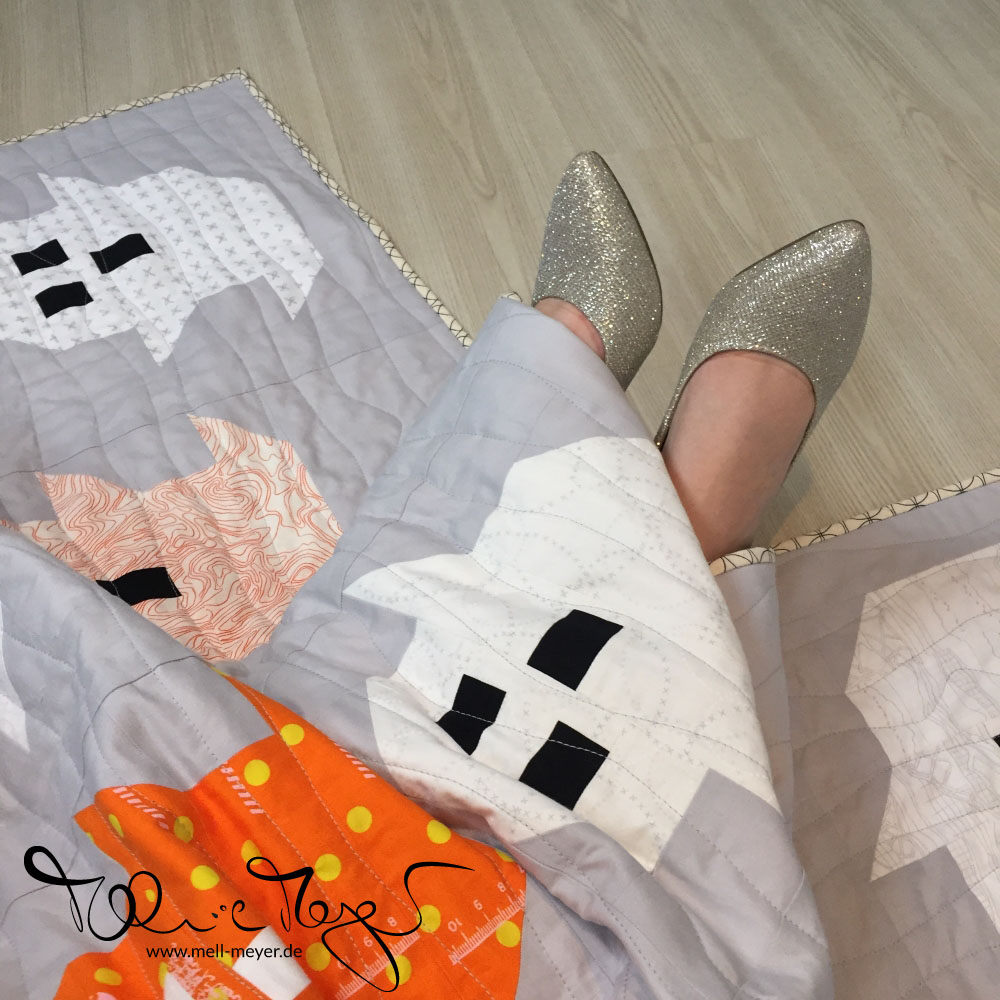 And do they have energy! They outlasted me by far. My bedtime was way earlier.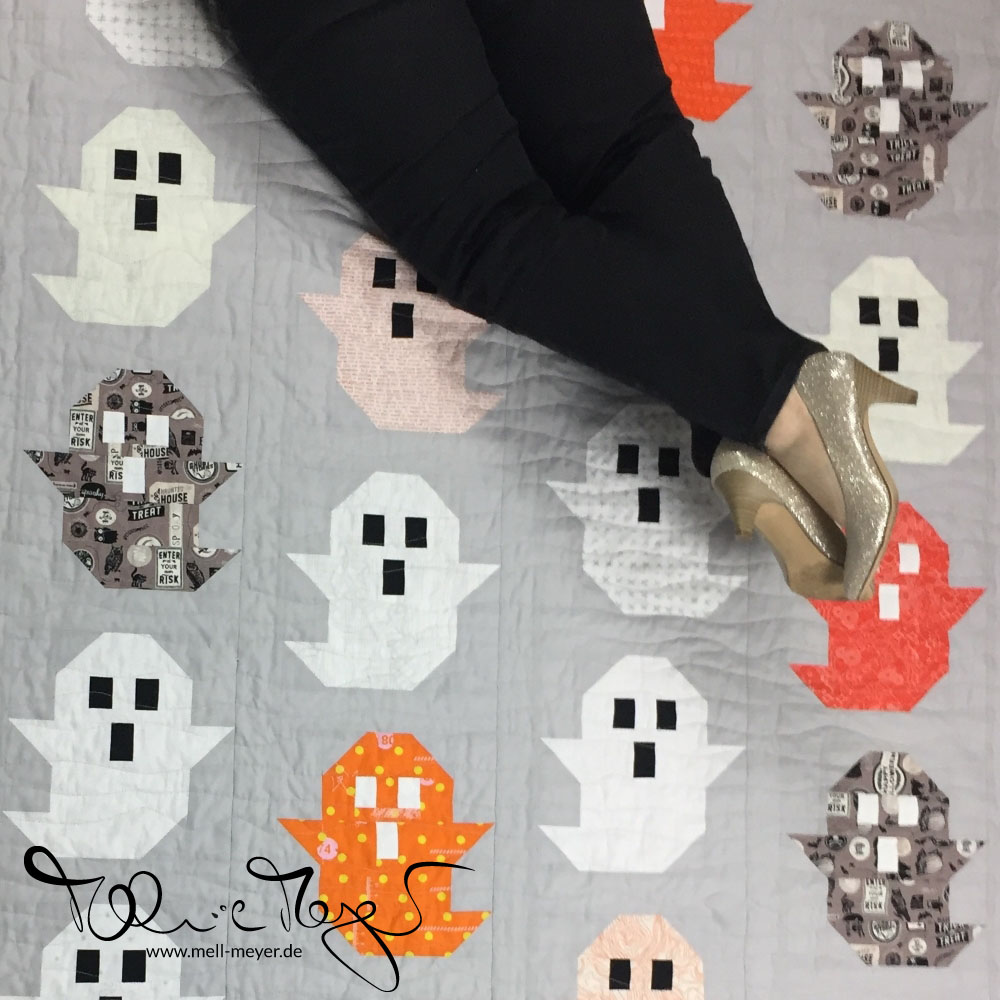 And they are so nice! They let you sleep well – surrounded by their love – and they keep you warm. Let me show you a few more details about them.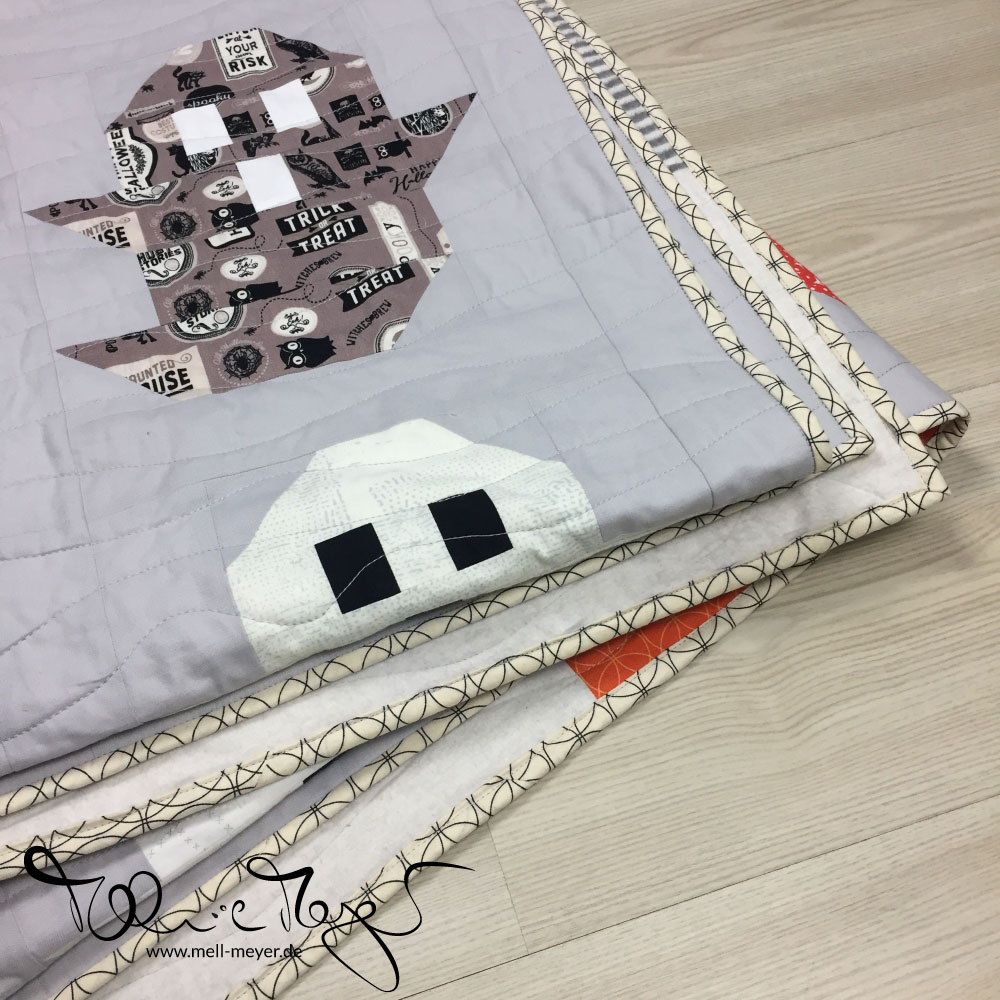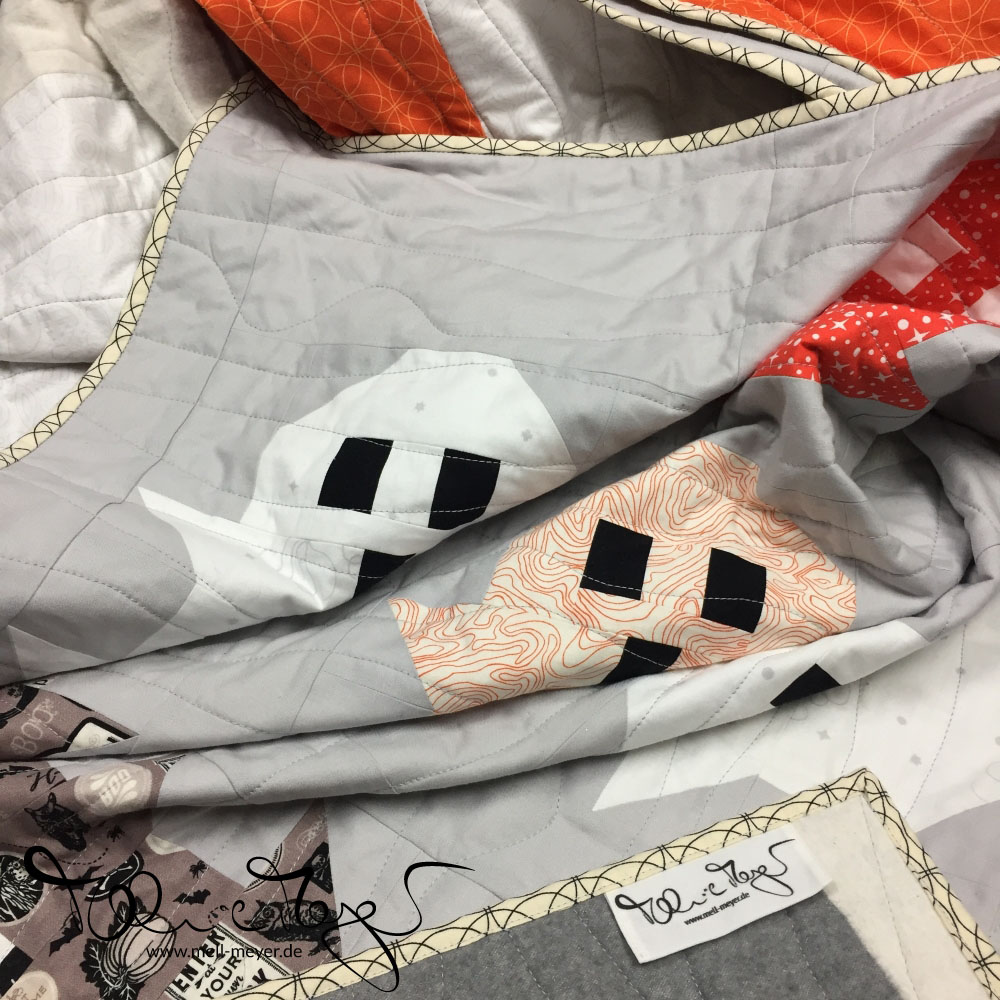 Oh, and apparently ghosts can also be swishing and sloshing… but these ones are adamant that they are swooshing :)
So if you ever come to visit me, don't be afraid of them. They might be a bit strange but they are very lovely!
Best wishes
xo Melanie
So far this quarter …
Linking up at
Beauties Pageant @ From Bolt to Beauty br>
Let's Bee Social #257 @ Sew Fresh Quilts
I will link up at
Q1 2019 Link Up @ She Can Quilt