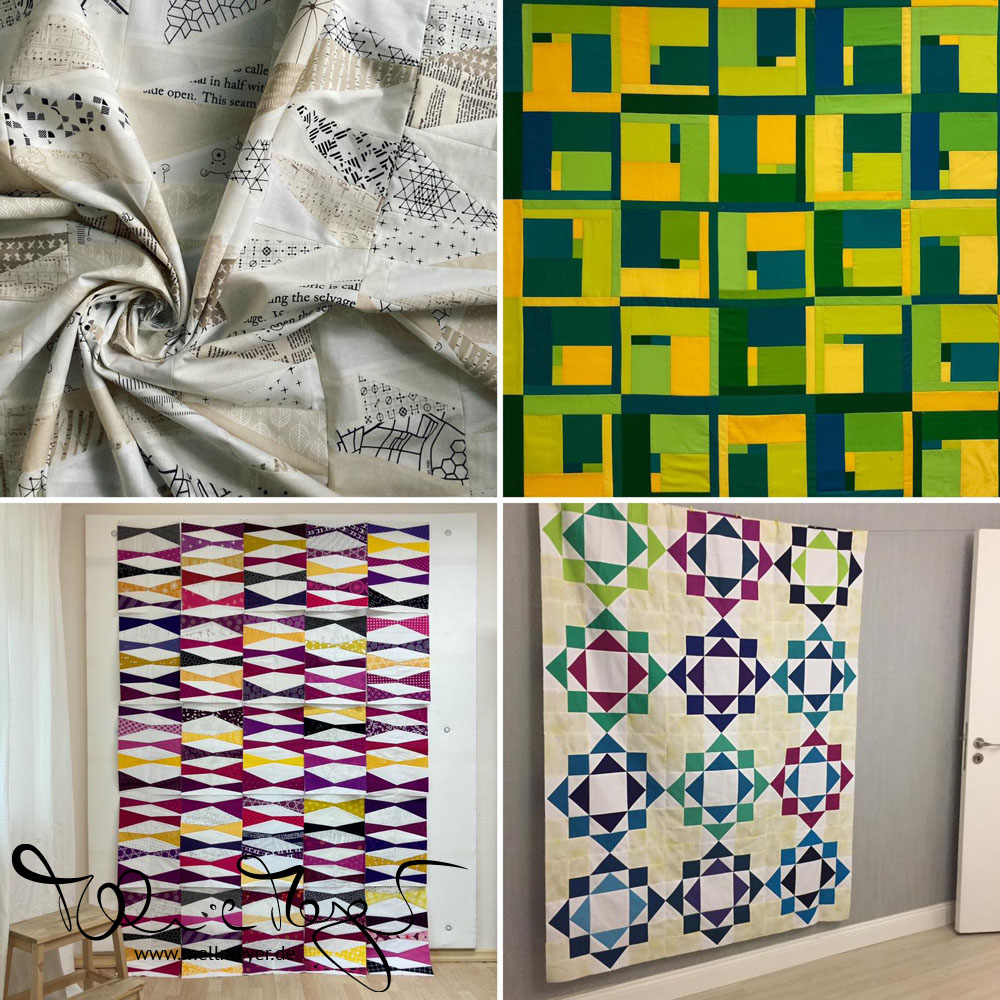 Have really three more month gone by? Are we already starting into the last quarter of 2020? I guess with all the craziness happening in 2020 that is pretty good, always hoping for better in 2021. But I am also baffled by how fast time seems to run lately.
After realizing there were only a few more days left in Q3, I found energy for another sewing sprint :) And even with some slower days and weeks, this quarter was really productive. Yeah!
Three Finishes in Q3 2020
I finished THREE quilts! Two of those were on my FAL list: Tipsy Triangles and "Add Adventure" aka Plusquilt. The third one was a spontaneous gift for a colleague – my Quilt Buzz Bingo #2.
And then there was lots of progress on "EADSscraps" and "Kite Tails". But of course I also started some new ones ;)
Though already a flimsy due to the quilt along, Quilt Buzz Bingo #1 is still in the works . And I also signed up for pattern testing "Chromosome".
I finished no in between projects but I am very happy that I am almost caught up on my bee blocks.
Projects
All my current WIPs
This quarter in short: I made good progress with three finishes and nonetheless managed to add a ton more projects to the list. I am up to a whooping 14 projects. What?!
And actually I have at least two more ideas on the short list. I plan to cut for them for our November retreat. I loove to sew simple patchwork blocks at a sewing meeting… But I will not focus on finishing them this quarter so they can get on the next list if it really happens.
I hope that whatever your goal was, that you reached it and are happy with your sewing.
Stay well!
xo Melanie