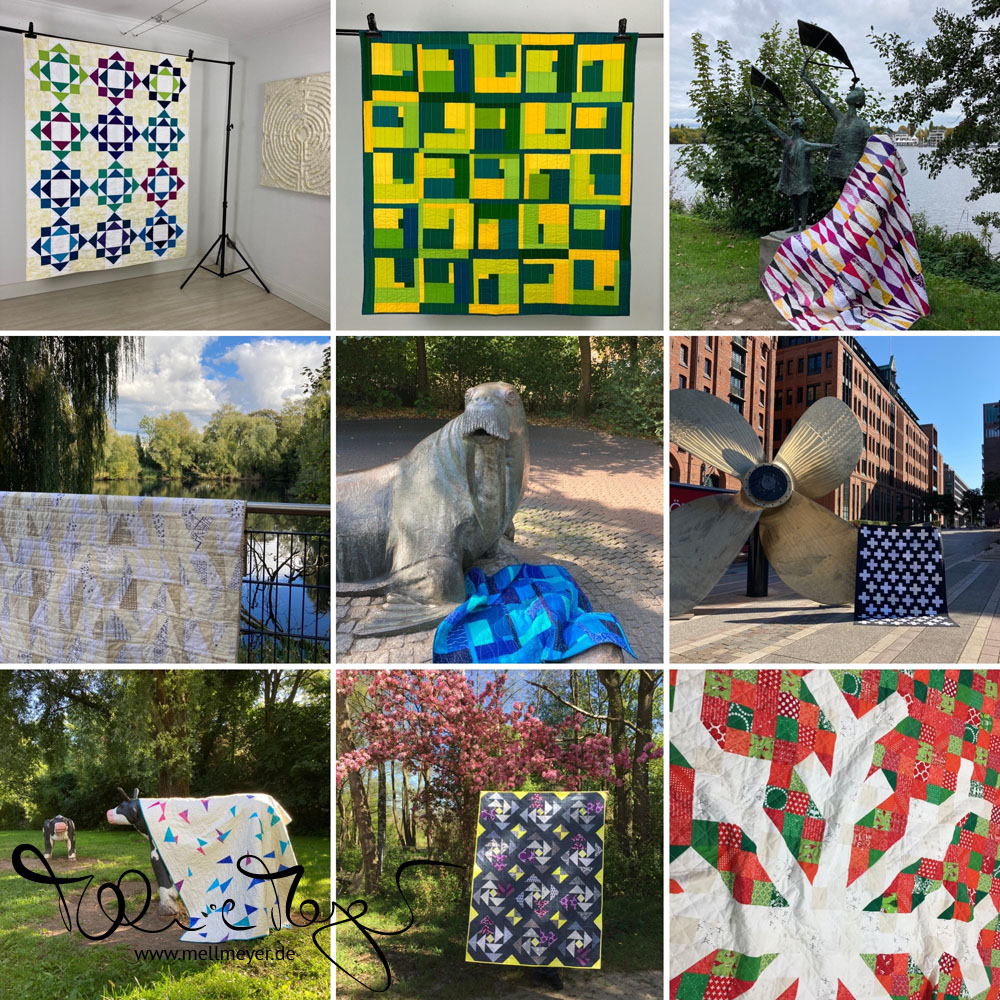 This is the last quarterly recap for 2020. And I want to say "already" and "finally" simultaneously… As usual I am surprised at how fast a quarter can go by and as everyone I am also very happy that 2021 is coming. We are all having big hopes for it, right?
To farewell this year with a big bang – even if fireworks are not allowed – I found some last minute energy to finish Camden Road and photograph it and Quilt Buzz Bingo "Green" for my gallery. I am letting myself off the hook. No special Hamburg photo shooting – it is way to dreary outside – and no blog post to count it as a finish ;)
That means the tally is up to…
Four Finishes in Q4 2020
In total that means I finished NINE quilts in 2020. You can find them all in my gallery.
And then there was lots of progress on "Charm Scrappy". Also I designed a pattern called "Wonky Chevrons" – which will publish January, 15th.
Projects
All my current WIPs
In short, I finished four projects and added less, so the list is getting smaller again. This makes me very happy.
What I am very excited about is the upcoming pattern release "Wonky Chevrons" on January, 15th. You can see a teaser in my list. Be on the lookout!
Don't want to miss it?
br>
I hope that whatever your goal was, that you reached it and are happy with your sewing. I wish you a great "slide" over into the new year. All the best for 2021!
Stay well!
xo Melanie