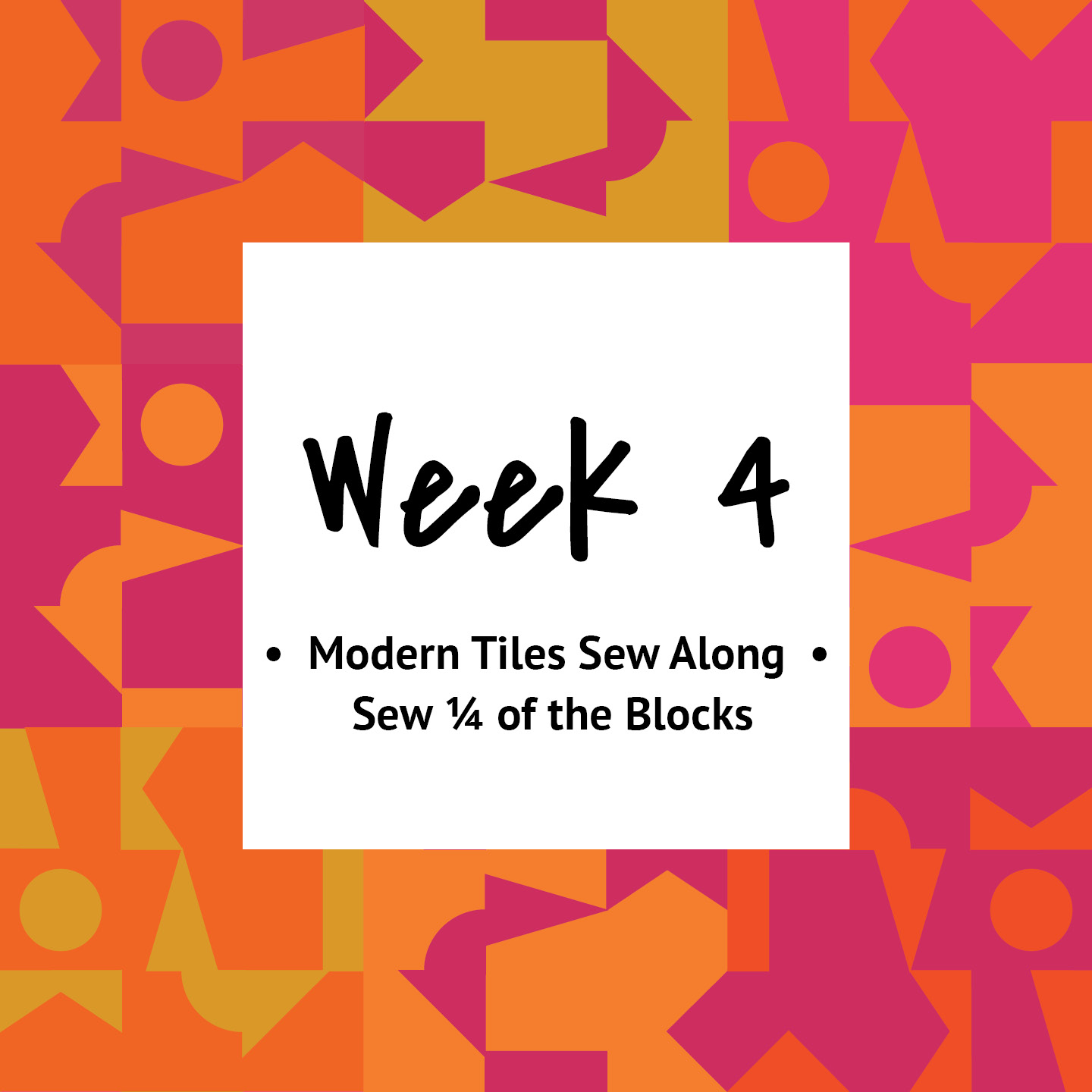 We are moving into the second half of quilt making :)
I hope you are having fun sewing your blocks and that you are liking where your project is going!
We continue to sew blocks, so the prompt for this week remains the same: Take a picture of your progress.
This post is part of the Modern Tiles Sew Along! See all posts.
Task
This week's progress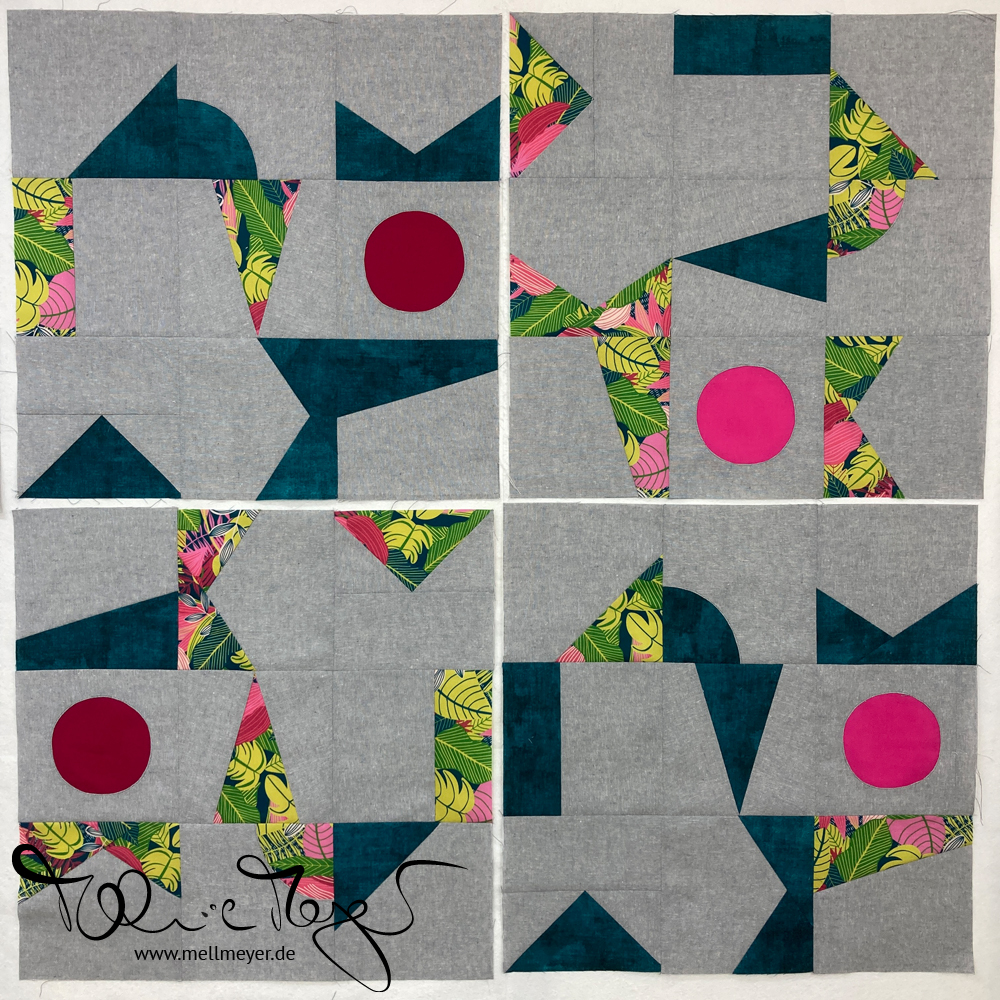 As you know, I had all my units done in the first two weeks of "block sewing". So now I am simply connecting them. Well, I also had to unpick a bit because I messed up the layouts, but overall this was a fast job.
So be careful about the orientation in each block!
I finished four blocks this week and have only two left for next. It always feels good to be ahead and this way the picture(s) made more sense. What we do for blogs and social media ;)
Tips & Tricks
Baby Size:
If you are working in blocks, the goal is to get to three quarters of finished blocks. If you sewed all units first, you should also start to sew blocks togehter. Aim for half of them getting connected.
Minimum 12 Blocks:
And I forgot to mention this last week, if you are sewing a bigger quilt and are not planning to finish the whole top but the 12 blocks minimum, you can stretch out your blocks over more weeks. Instead of catching up or planning to sew the top together you could plan on sewing blocks for the remaining weeks. There are still five weeks left in the sew along. So divide the number of remaining blocks by five and you have your goal for each week. Or if you want to have a catch-up option to counteract life's curveballs, than divide by four and you also have a buffer planned in ;)
Community
My Instagram Highlights
A few highlights from the #ModernTilesSewAlong on Instagram. Look around, like and comment!
Sponsor
Meadow Mist Design
If you are a fast quilter, I think you can still jump in. Maybe not for a big version but for a baby sized quilt top or a 12 blocks goal.
Hoping to see lots more pictures pop up on Instagram next week ;)
Best wishes
xo Melanie