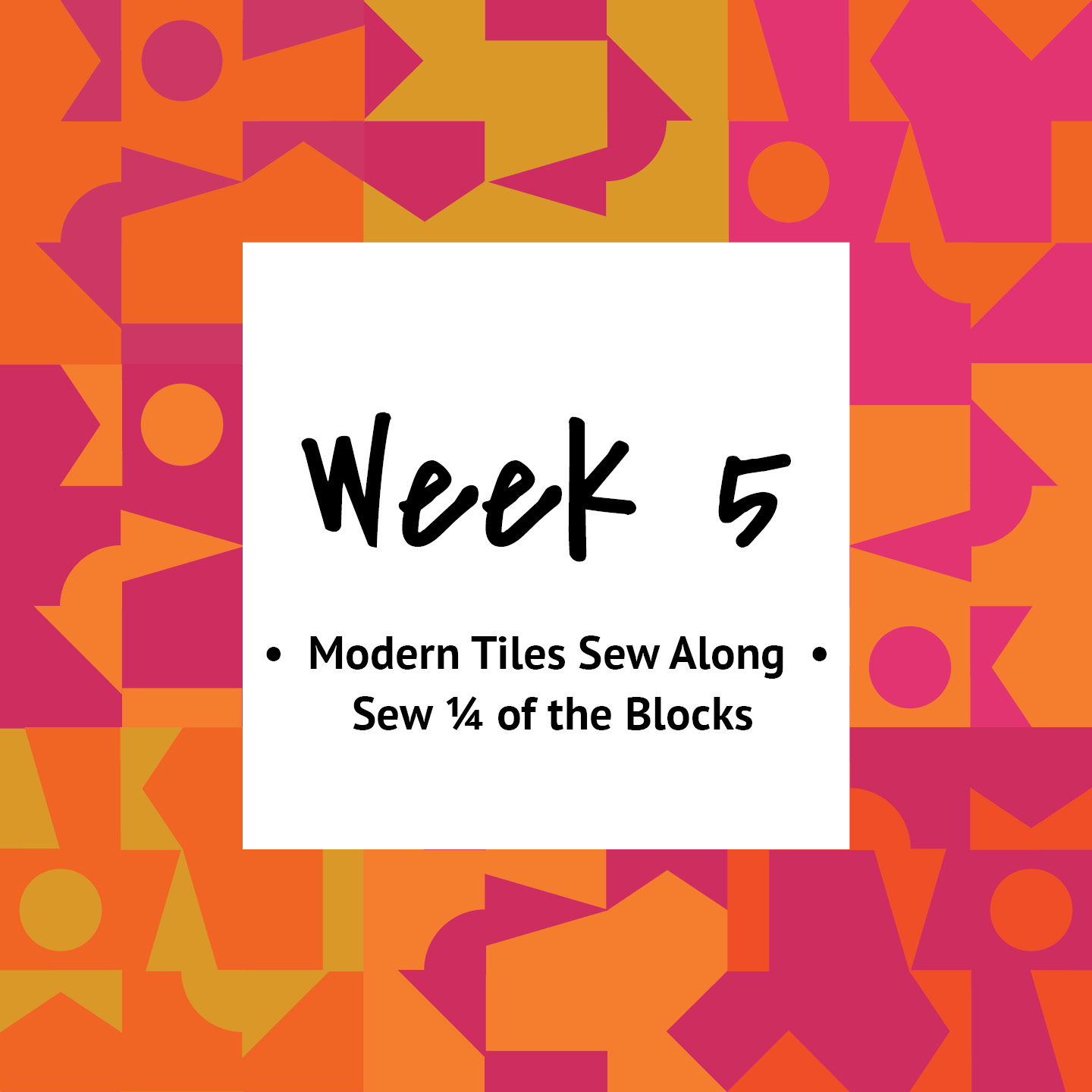 I hope you are as excited as I am about finishing the last blocks!
This post is part of the Modern Tiles Sew Along! See all posts.
Task
This week's progress
And here are my remaining two blocks. I am sewing the baby sized version, four blocks from last week plus this week's two make a total of six blocks.
Tips & Tricks
Baby Size:
If you are slightly behind, I would still advise to try to get to the goal, but also for your sanity, remember that next week is catch-up week. So if the amount still left is overwhelming you, then divide it by two and finish one half this and the other half next week :)
Minimum 12 Blocks:
I hope you managed your goal amount from last week, because then you neither have to do new math nor have to plan more blocks into each week :)
There are still four weeks left. So divide the number of remaining blocks by four and you have your goal for each week. Want to go with the catch-up option, then divide by three and you also have a buffer week at the end planned in ;)
Community
My Instagram Highlights
A few highlights from the #ModernTilesSewAlong on Instagram. Look around, like and comment!
Our two progress pictures for this week could not be more different. And yet both are so fun!
Sponsor
Stitched In Color
I would really love to know how you are doing! So please, tag me in your Instagram post or leave me a comment here and ask any questions you may have, problems or decisions you are facing… I would love to admire your work but also we might be able to help out!
See you next week!
Best wishes
xo Melanie