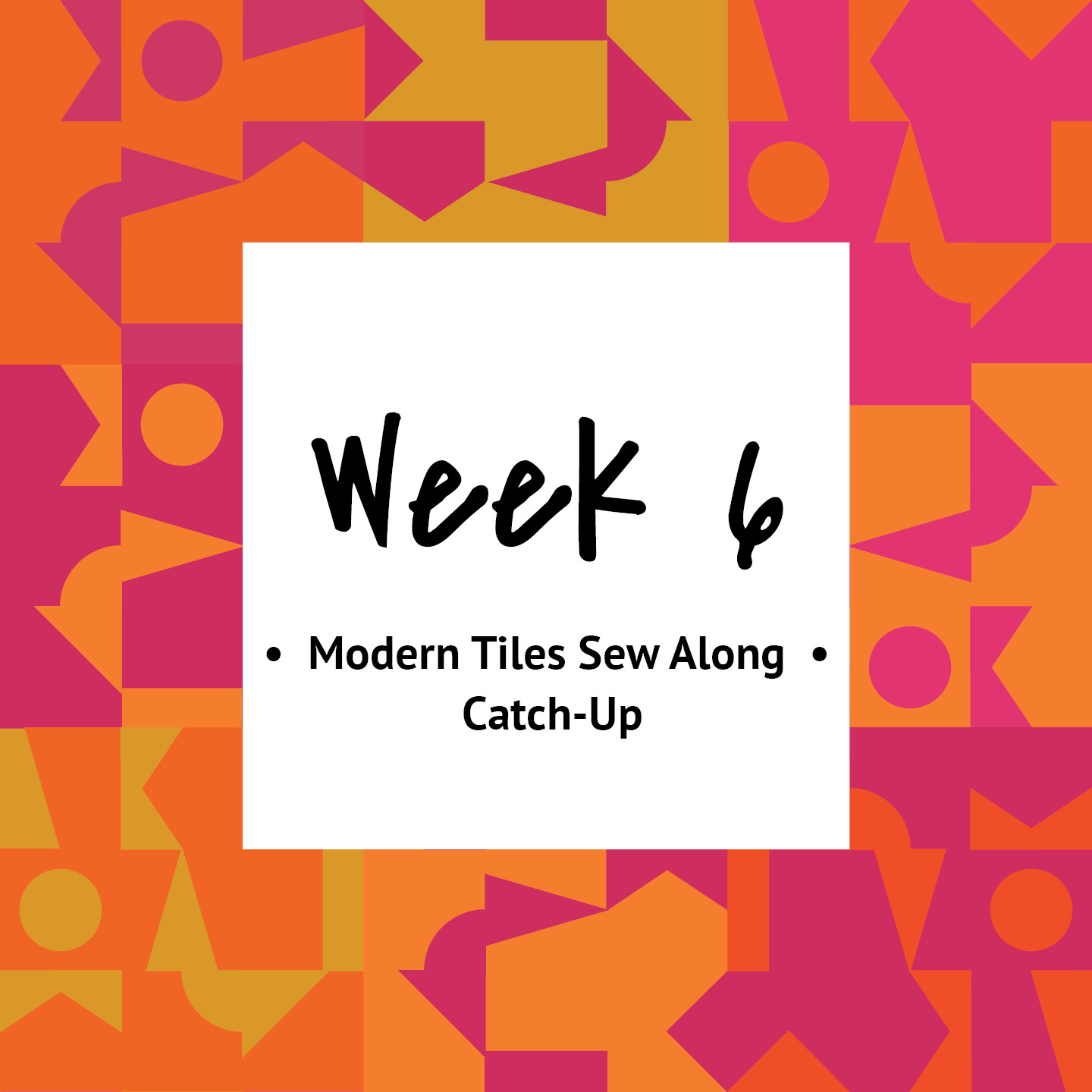 Did you manage to finish all your blocks? Or are you planning to catch-up this week?

This week will not have a prompt, but if you are making progress on your Modern Tiles project, I would love to see your picture on Instagram. So don't forget to tag me :)
If you are on schedule, then you can of course jump ahead, but you can also take the week to … clean up your sewing room, finish another WIP or just laze about on your couch. I finished my top, because my goal is to add a border. Yes, you read right! It is not in the pattern, but I had this idea ;)
This post is part of the Modern Tiles Sew Along! See all posts.
Task
This week's progress
I finished by top already because I want to use next week – where the task will come up – to add a border.
My blocks are sewn together "confetti style". I finshed the elements for each block and put them up on the design wall in the normal way. Well, mostly normal, because I decided to do all circles in pink fabrics… Afterwards I randomly picked two units in one block and switched them with the neighboring block of the different fabric.
Community
My Instagram Highlights
A few highlights from the #ModernTilesSewAlong on Instagram. Look around, like and comment!
Sponsor
Apples & Beavers
Have you signed up for the newsletter yet? No? Do it now, that way you can't miss any new posts and information.
br>
See you next week!
Best wishes
xo Melanie