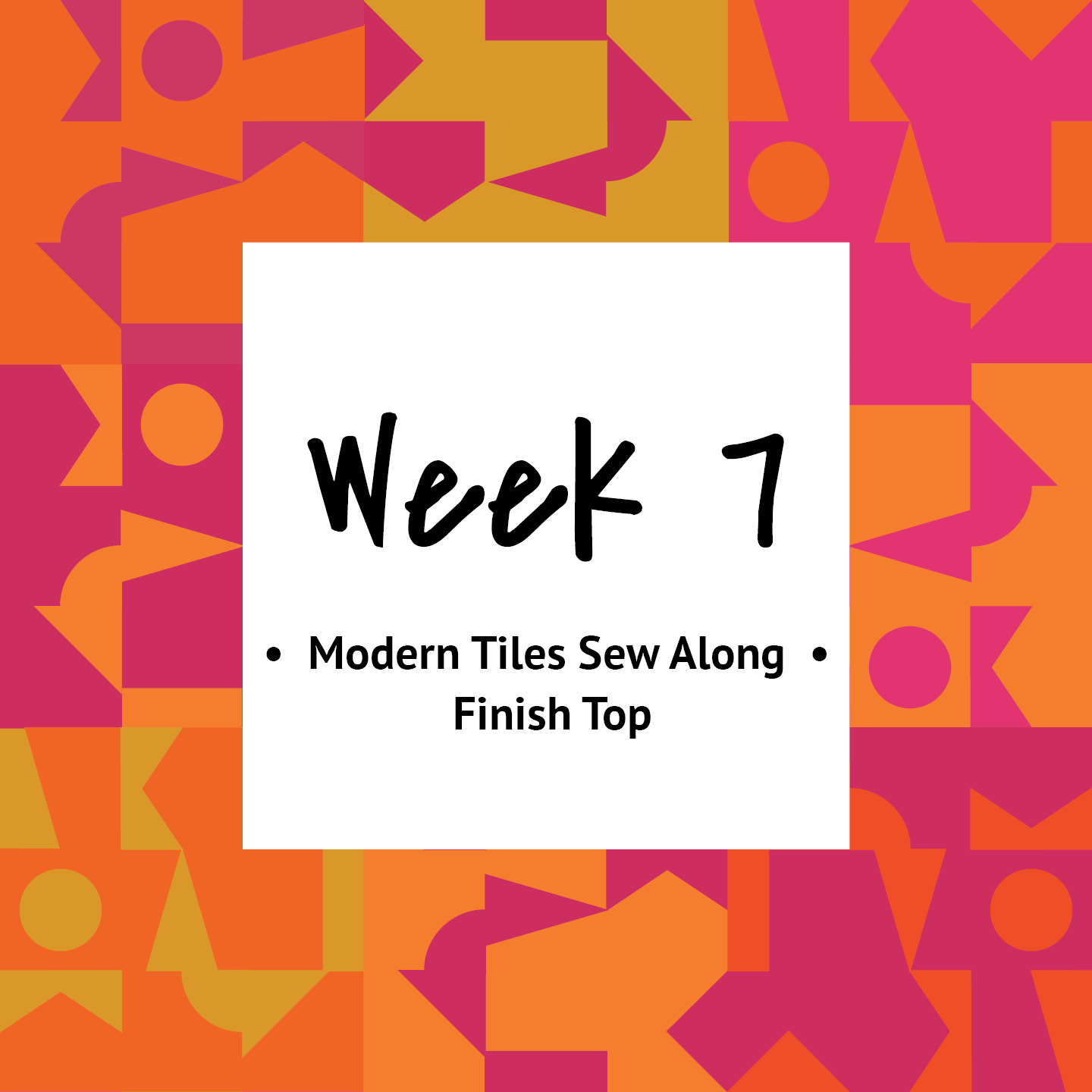 We are nearing the finish line!
I hope you managed to get caught up on your blocks and that you are as excited as I am about finishing the top.
The prompt for this week is of course to finish the top and post a picture on Instagram. Remember to use the additional hashtag #ModernTilesSewAlongFinish to be in the drawing for the giveaway prizes at the end of the sew along.
If you already posted your finished top, you can:
a) either post another picture – I am sure you cannot spam us with your lovely creation
b) go back and edit that post to add the finish hashtag – use the three dots on the top right hand side
This post is part of the Modern Tiles Sew Along! See all posts.
Task
This week's progress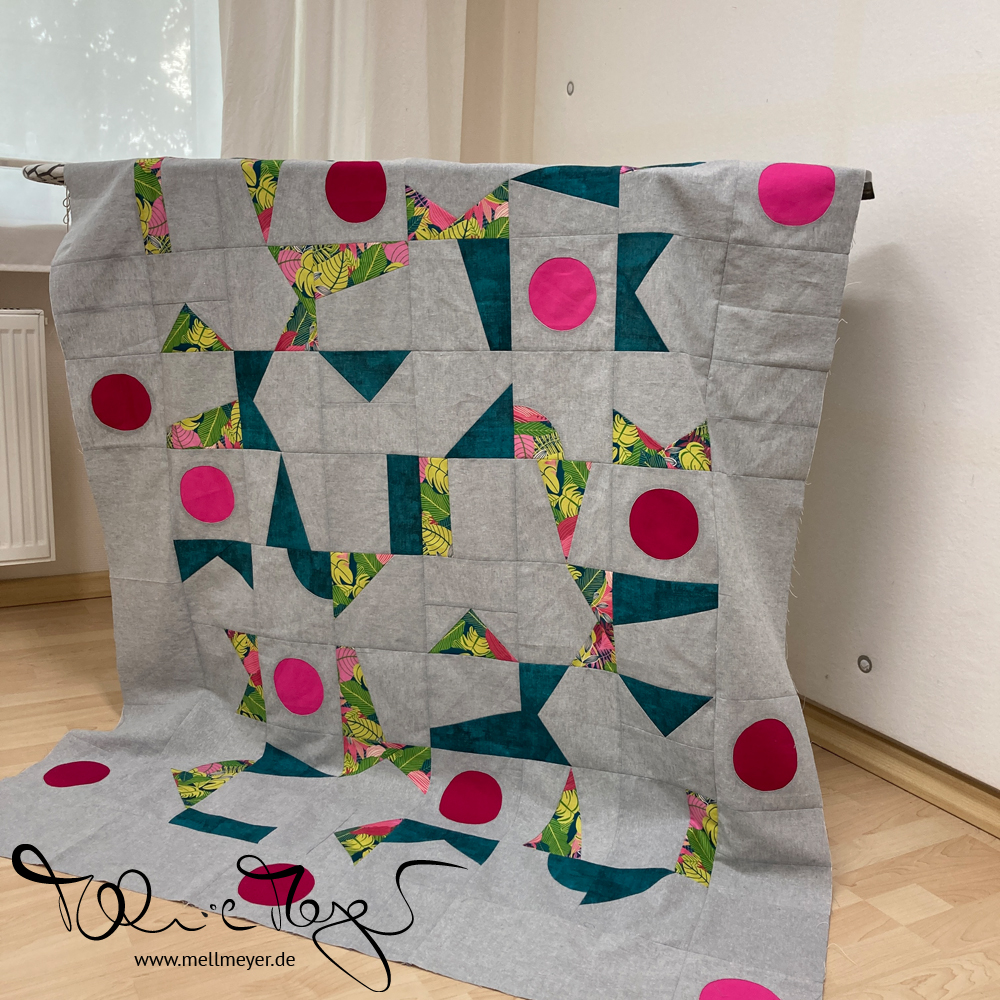 As simple as this week's progress looks, it appears it was the hardest week for me. I only needed to add the borders. They were already planned out and yet I made first the mistake of sewing one circle to the wrong spot and then – which I just realized – took the pictures upside down.
Well, it is a none directional design, so I guess it can also work this way…
But I plan to take the final pictures right side up. At least I will try ;)
Community
My Instagram Highlights
A few highlights from the #ModernTilesSewAlong on Instagram. Look around, like and comment!
Sponsor
The.WeekendQuilter
I am sure excited to see your finishes pop up over the next week or two. The last day for posting with the #ModernTilesSewAlongFinish is August 21st. I will draw the winners for our amazing prizes on Sunday August 22nd :)
Do not want to miss the next community fun? Or want a monthly recap newsletter with additional finds from Instagram and the Blog Universe? Oh, and of course the best coupon codes for the pattern shop?
br>
If you have any questions, leave them in the comments or send me an email. Also, to make future Sew Alongs even more fun, I am very happy about any feedback.
Best wishes
xo Melanie