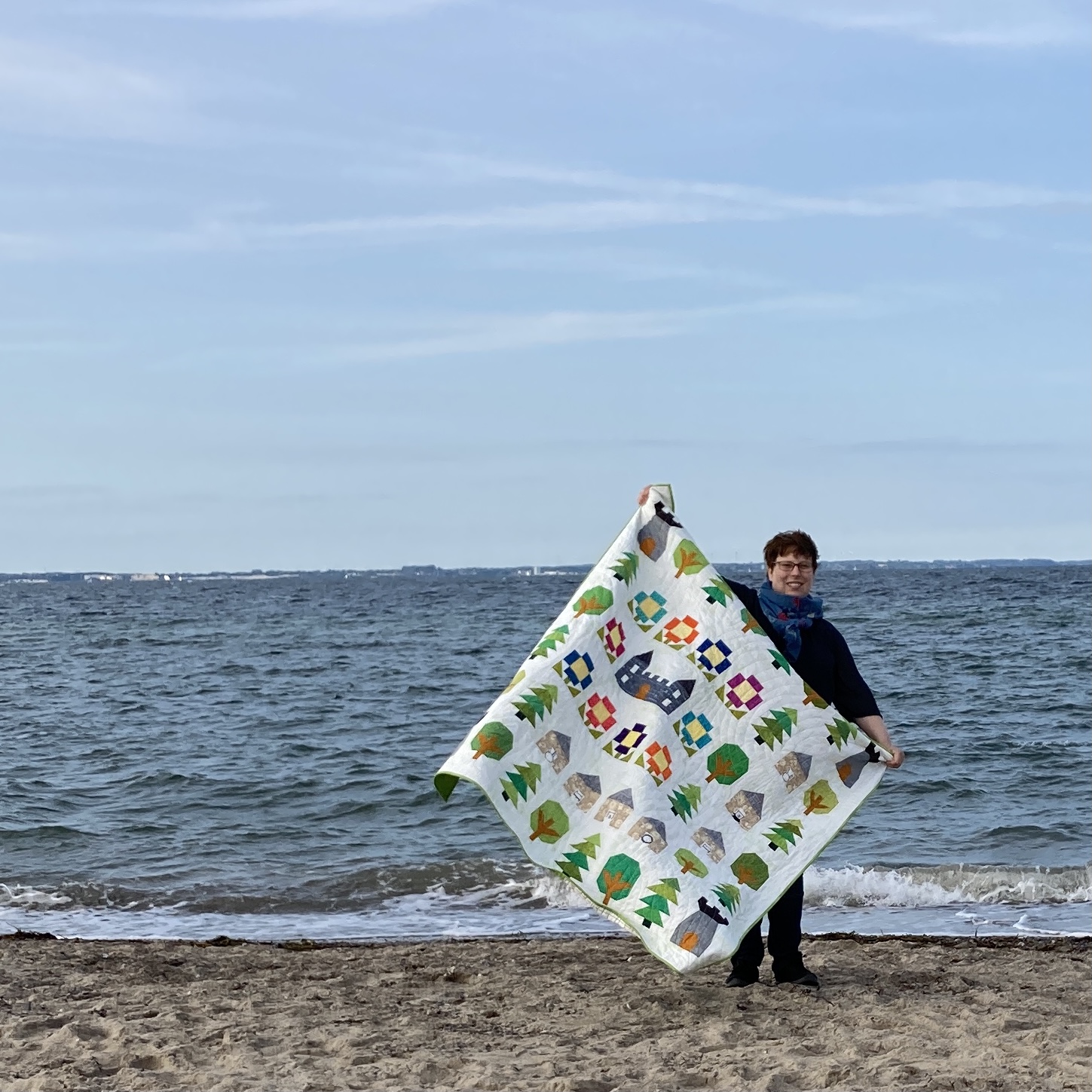 No. 9 of my Finish Along List for Q3 is finished!
Last Saturday was supposed to be super sunny and so I raced on to finish the binding of the Little Kingdom quilt to take it on its own photography adventure. This time I visited my Mom in Timmendorfer Strand a town at the Baltic Sea.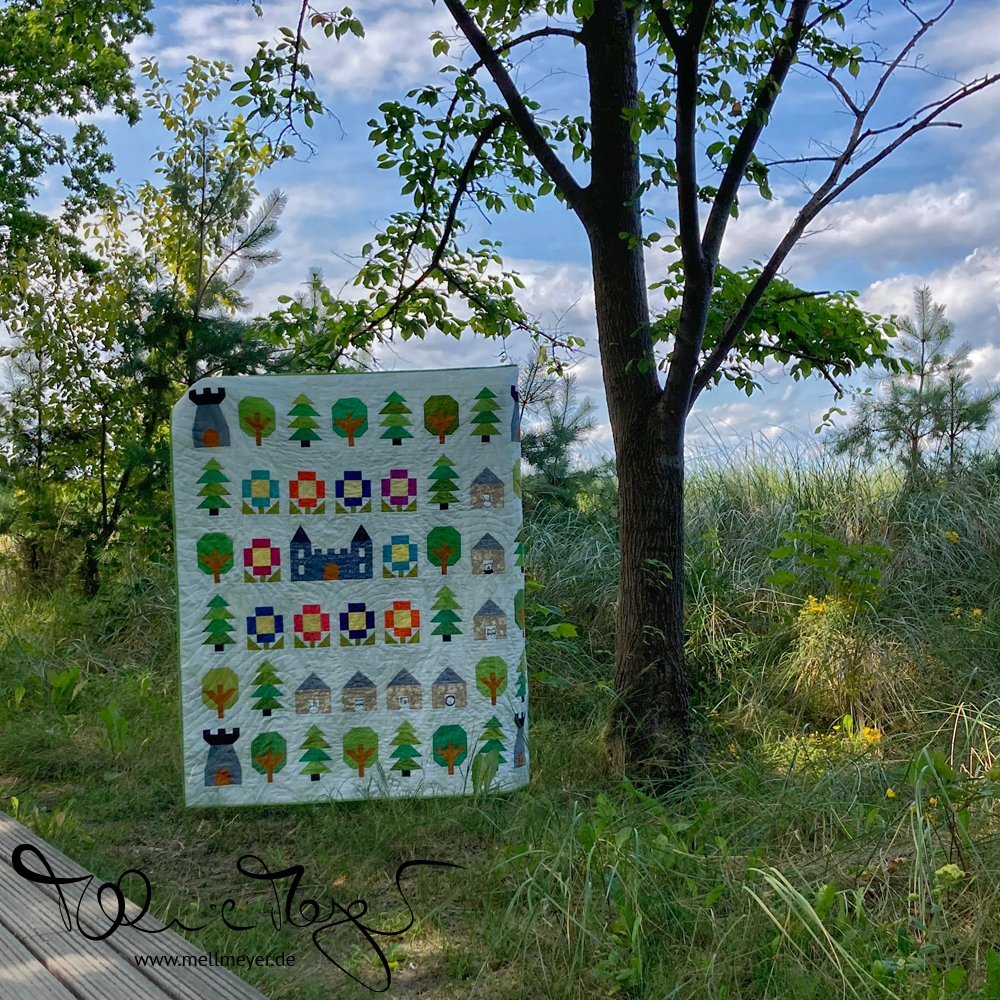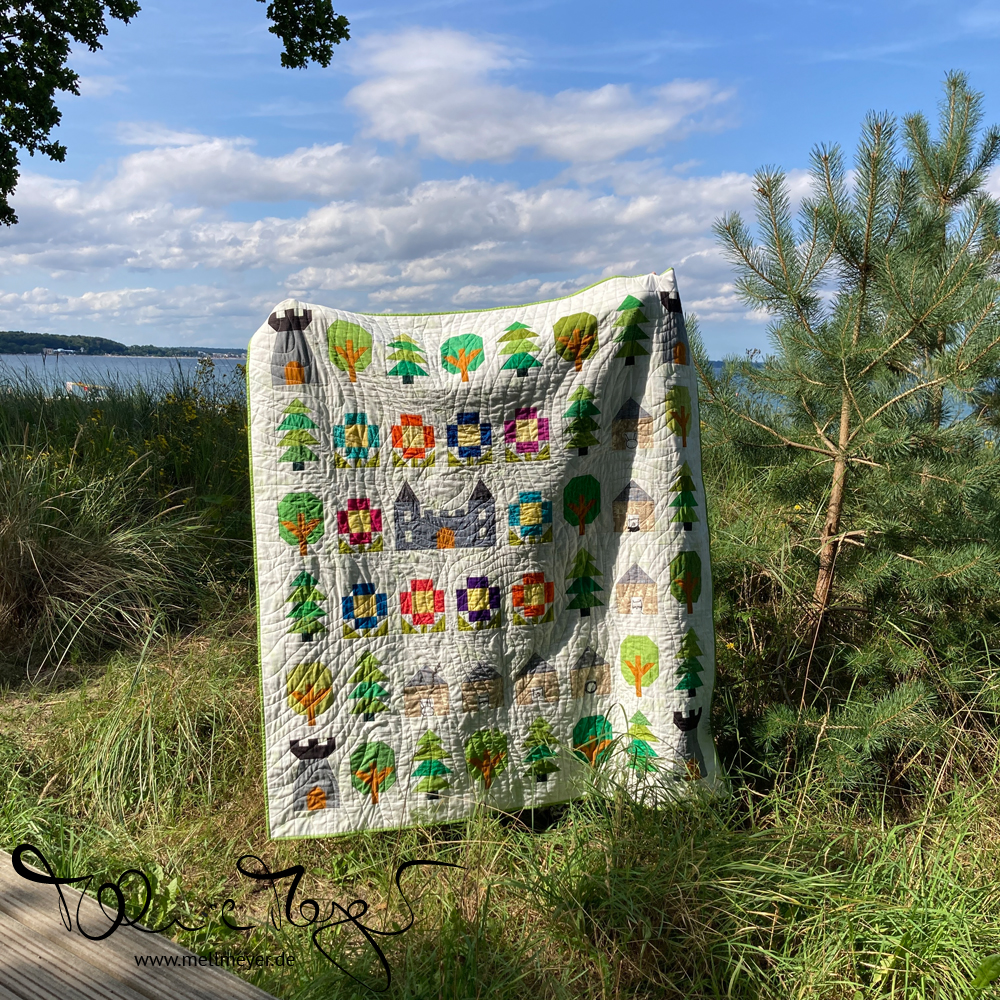 We walked along a lovely green path with wooden planks to the pier. It is so interesting how different the pictures look because of the lighting. One lush green jungle compared to overexposed – but highlighting the quilting ;)
Which was inspired by topographic maps. There is a small hill – heart shaped – of course where the castle is located and then I quilted random topography-ish lines over the rest of the top.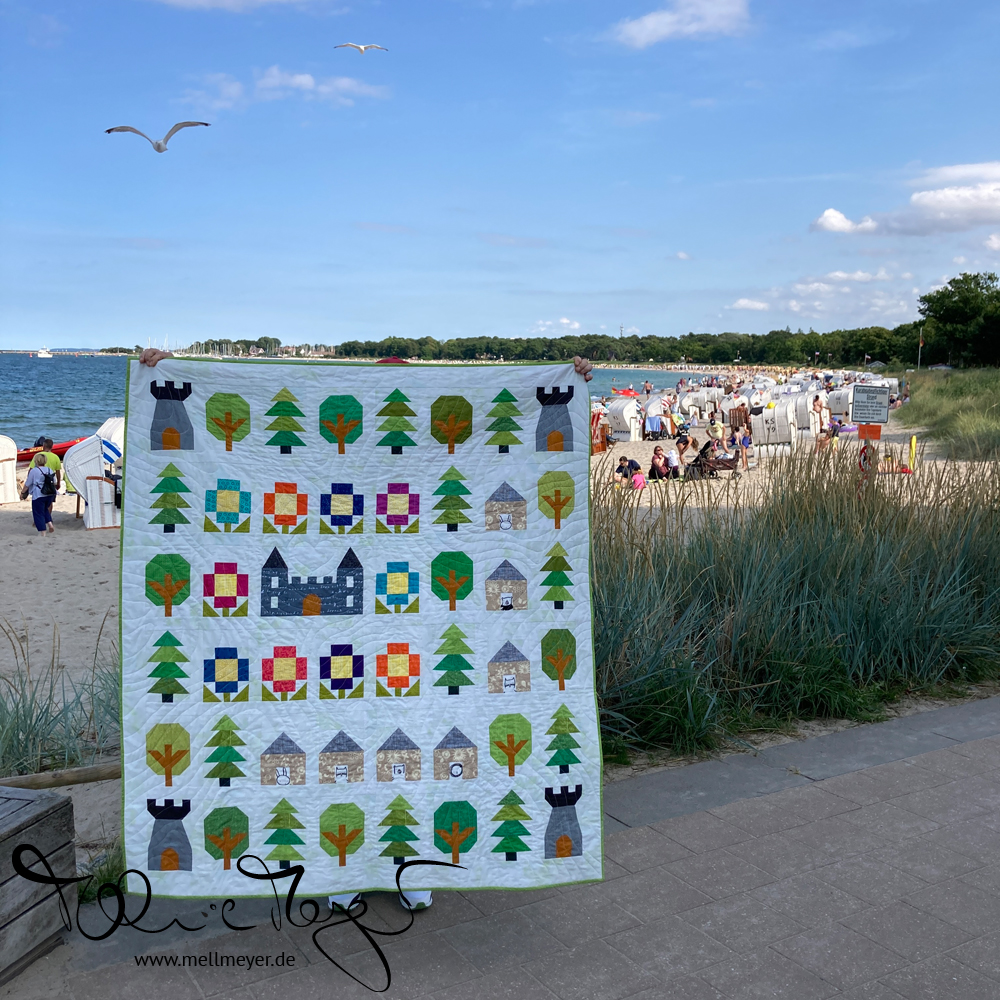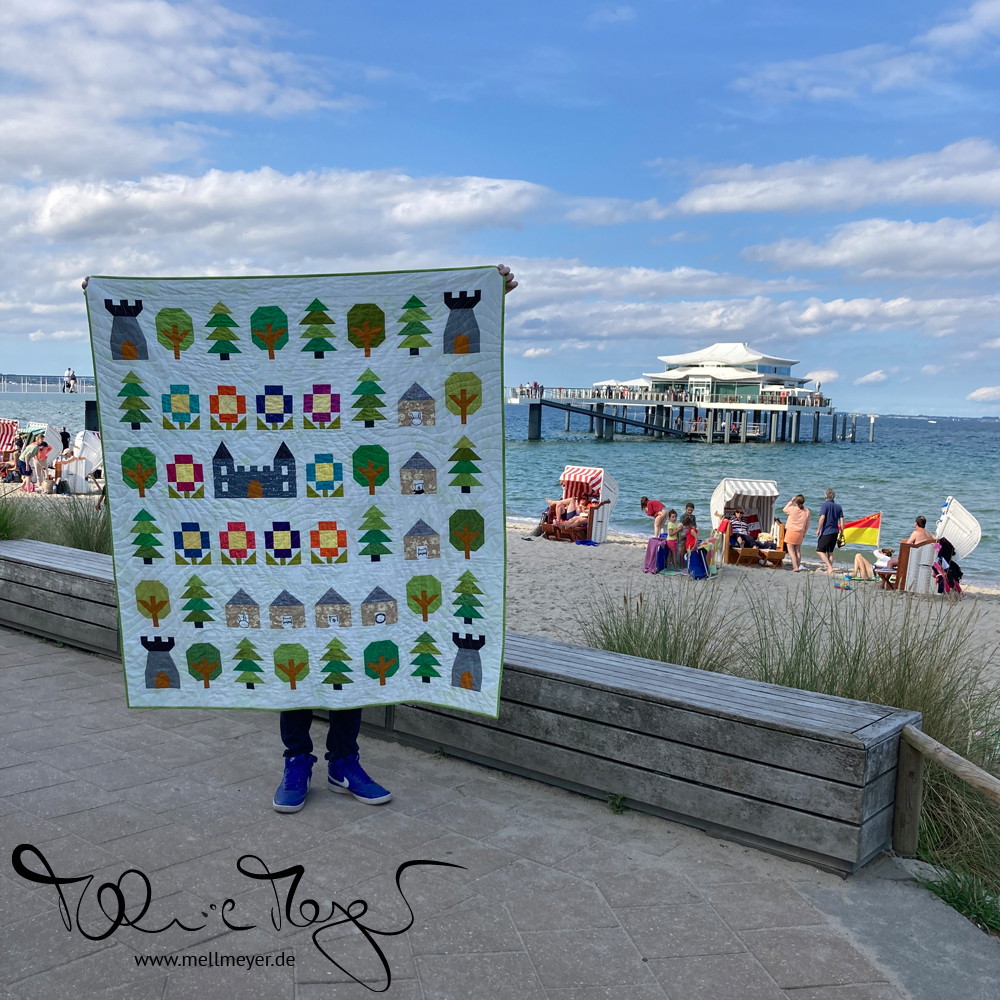 Grateful once again for the spontaneous quilt holders as my mom's reach was not big enough. And even the seagulls flew by to check out the tiny inhabitants of the two towns.
The quilt measures 55×60″ and is on the big side for a baby quilt.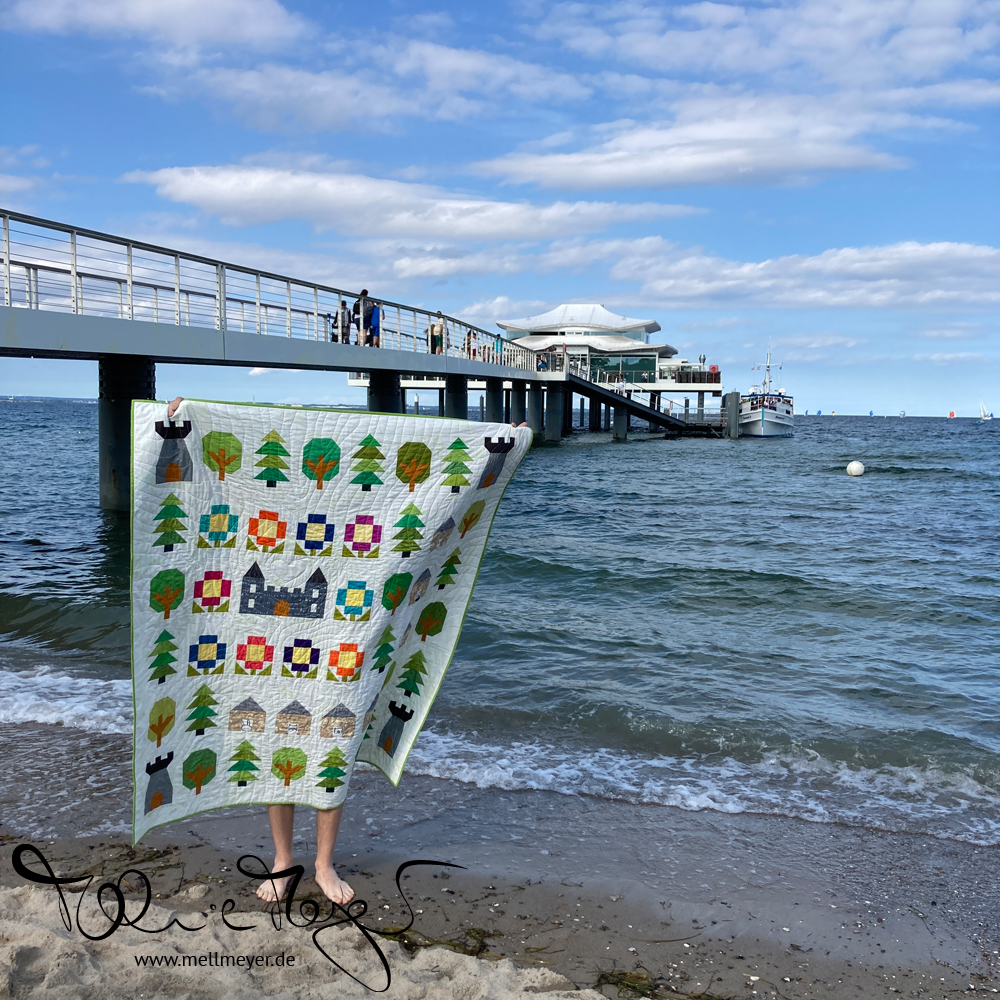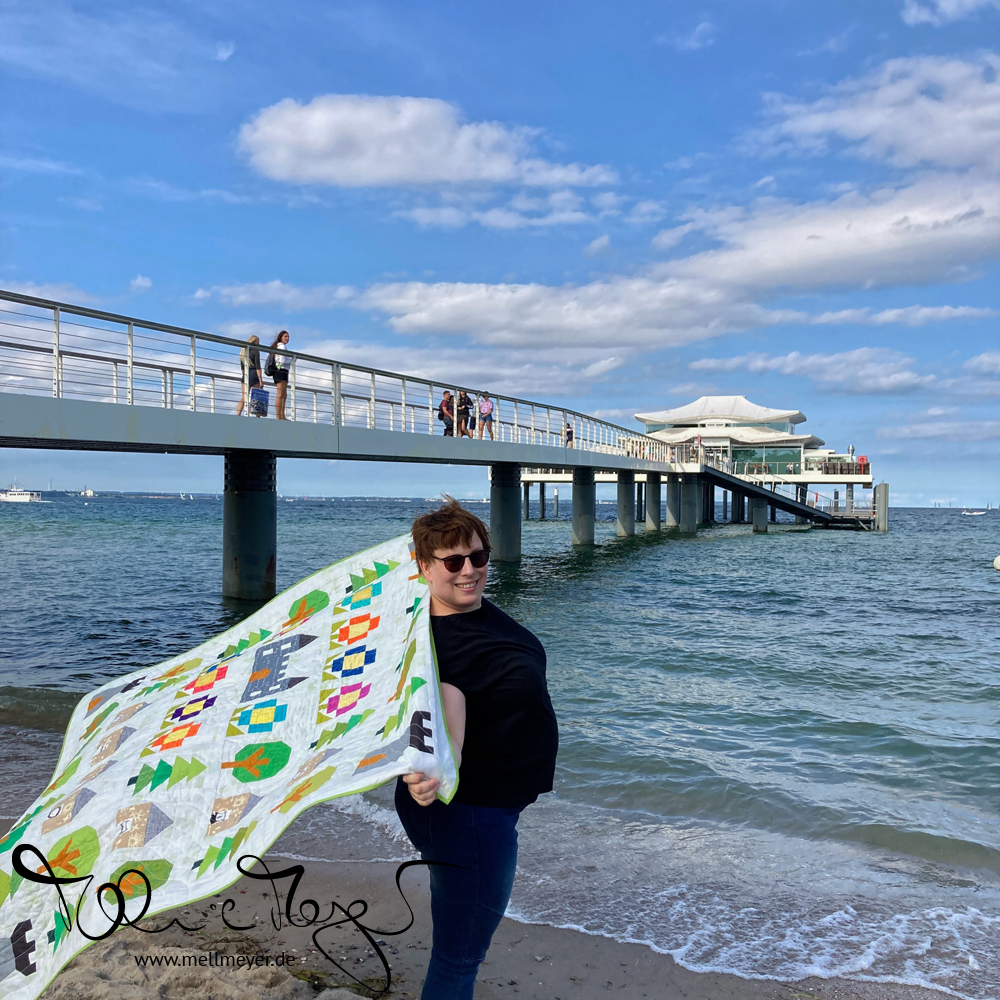 And another full shot – though not quite straight – directly at the pier. I had not considered how hard it would be to photograph a quilt with the wind blowing it away, folding it in or over and almost pulling it out of my hands.
This resulted in me using the quilt as a super-man cape, a coat and for wings to try to fly … if you didn't see the reel, hop over there now for a good laugh.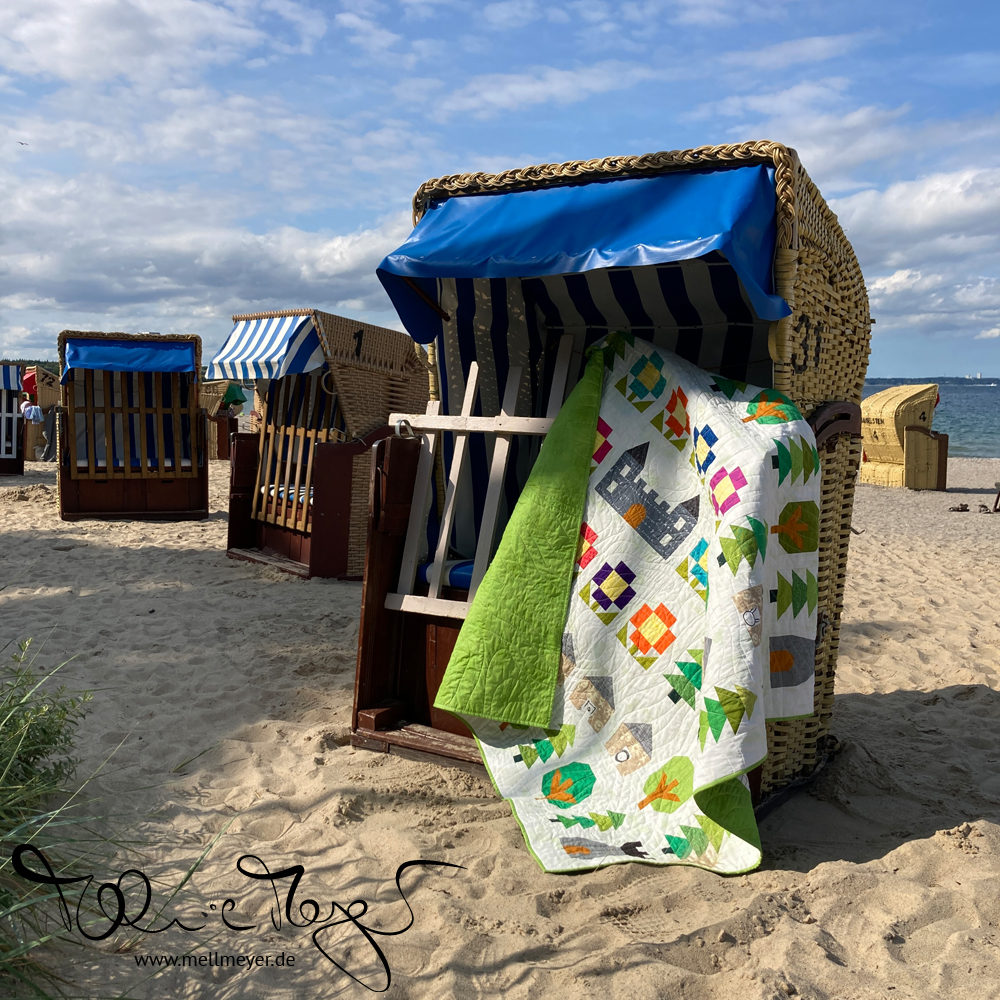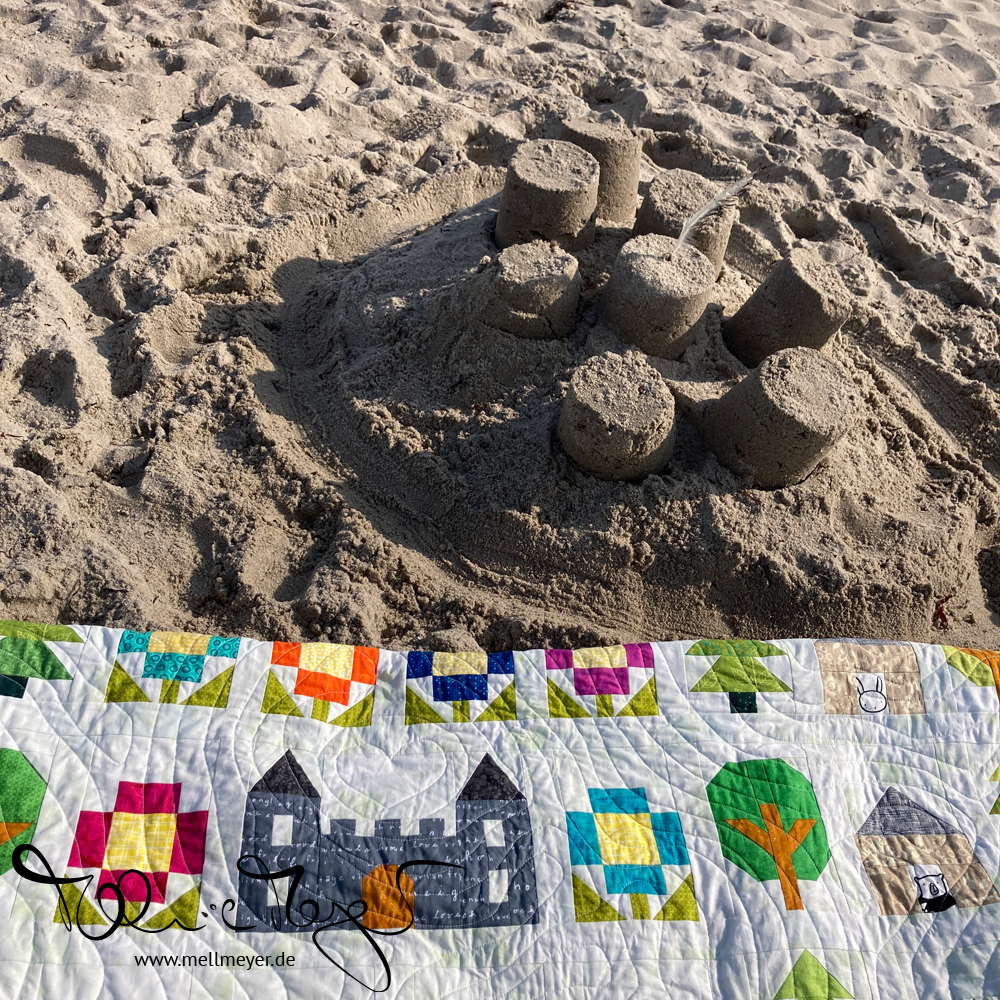 I also tried to find a castle befitting the one from the quilt, but decide for yourself if I was successful there.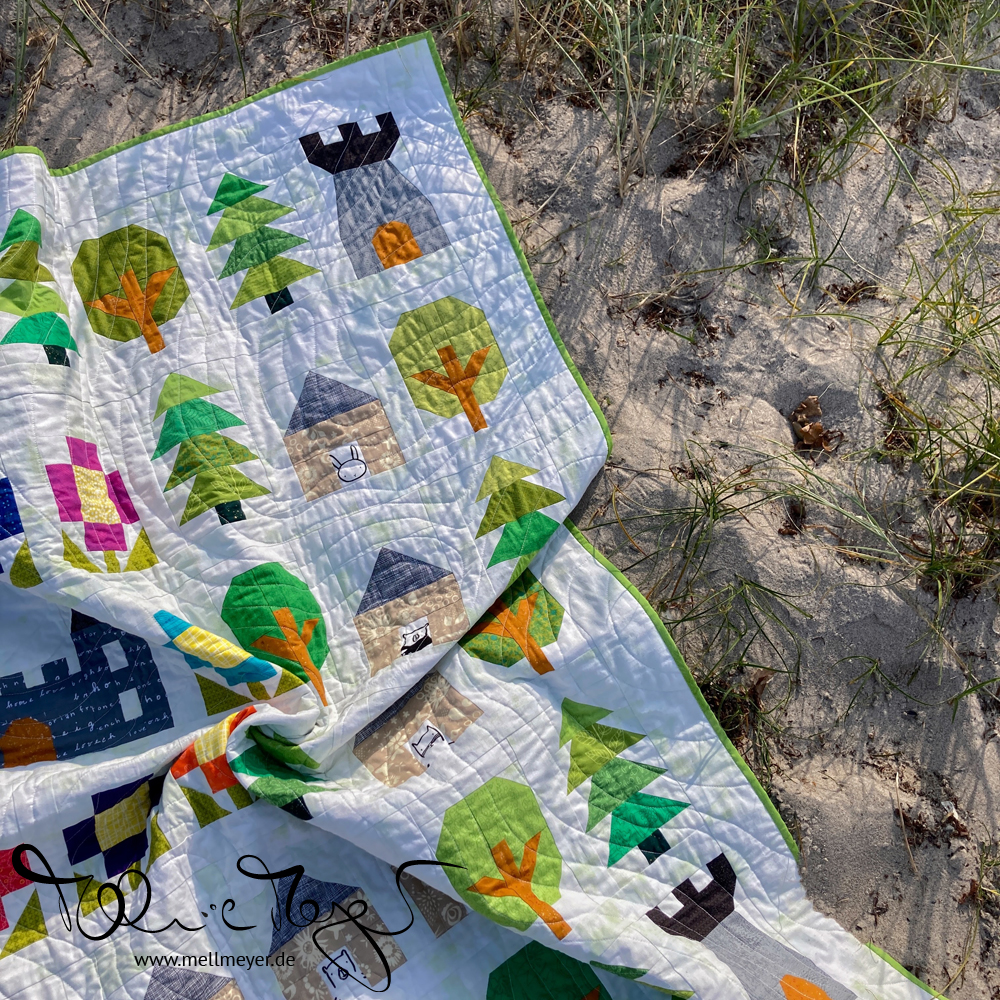 And this quilt swirl in the dunes is one of my favorites!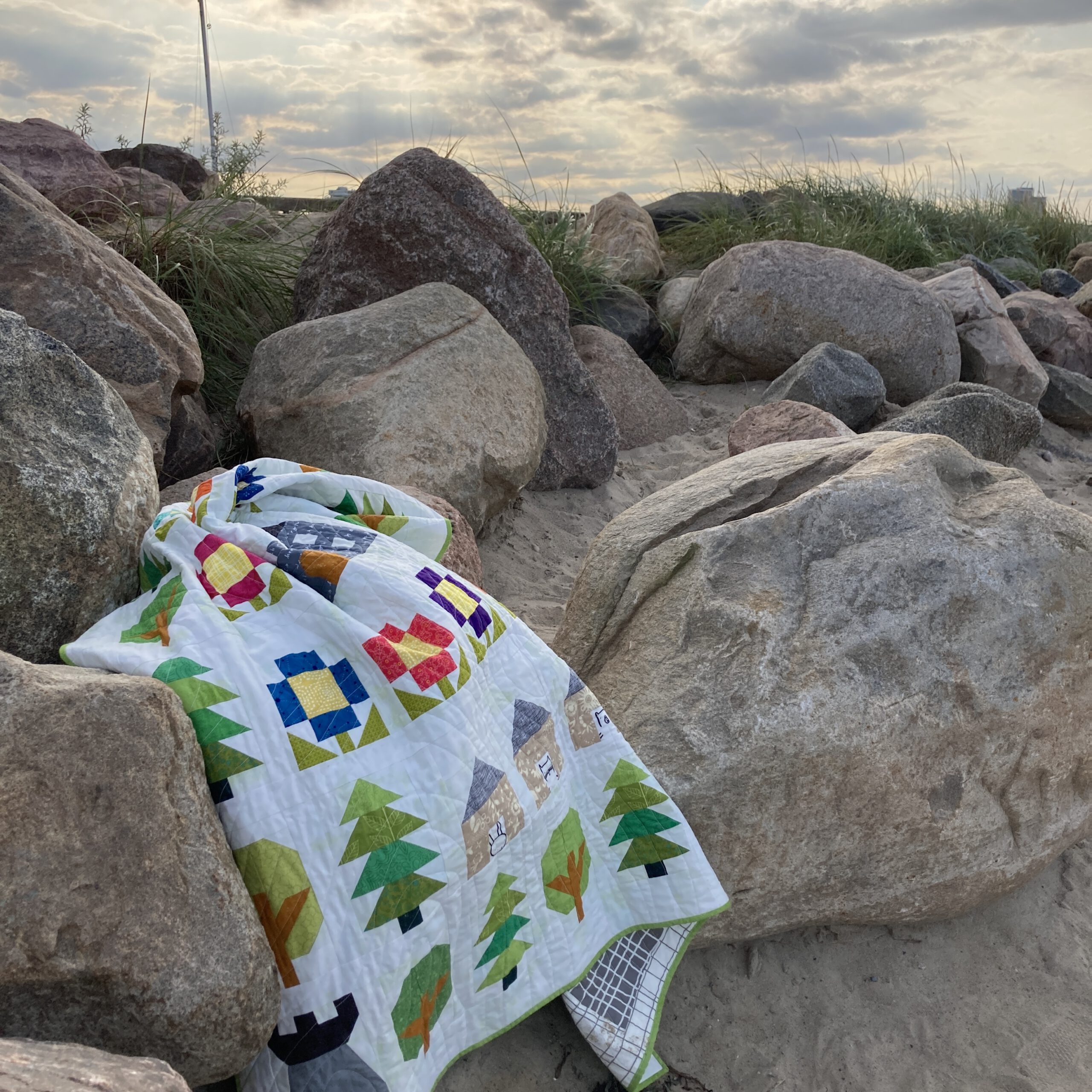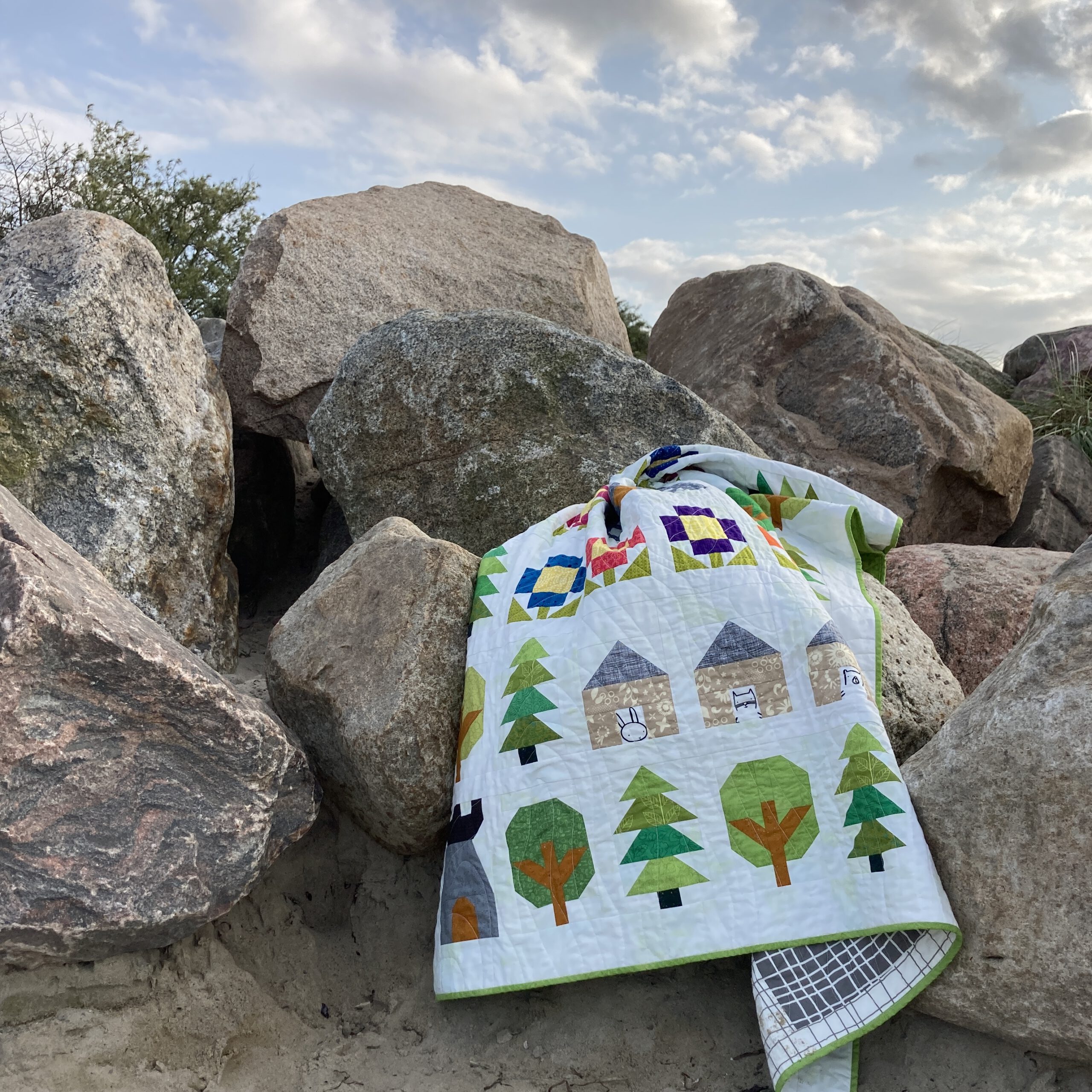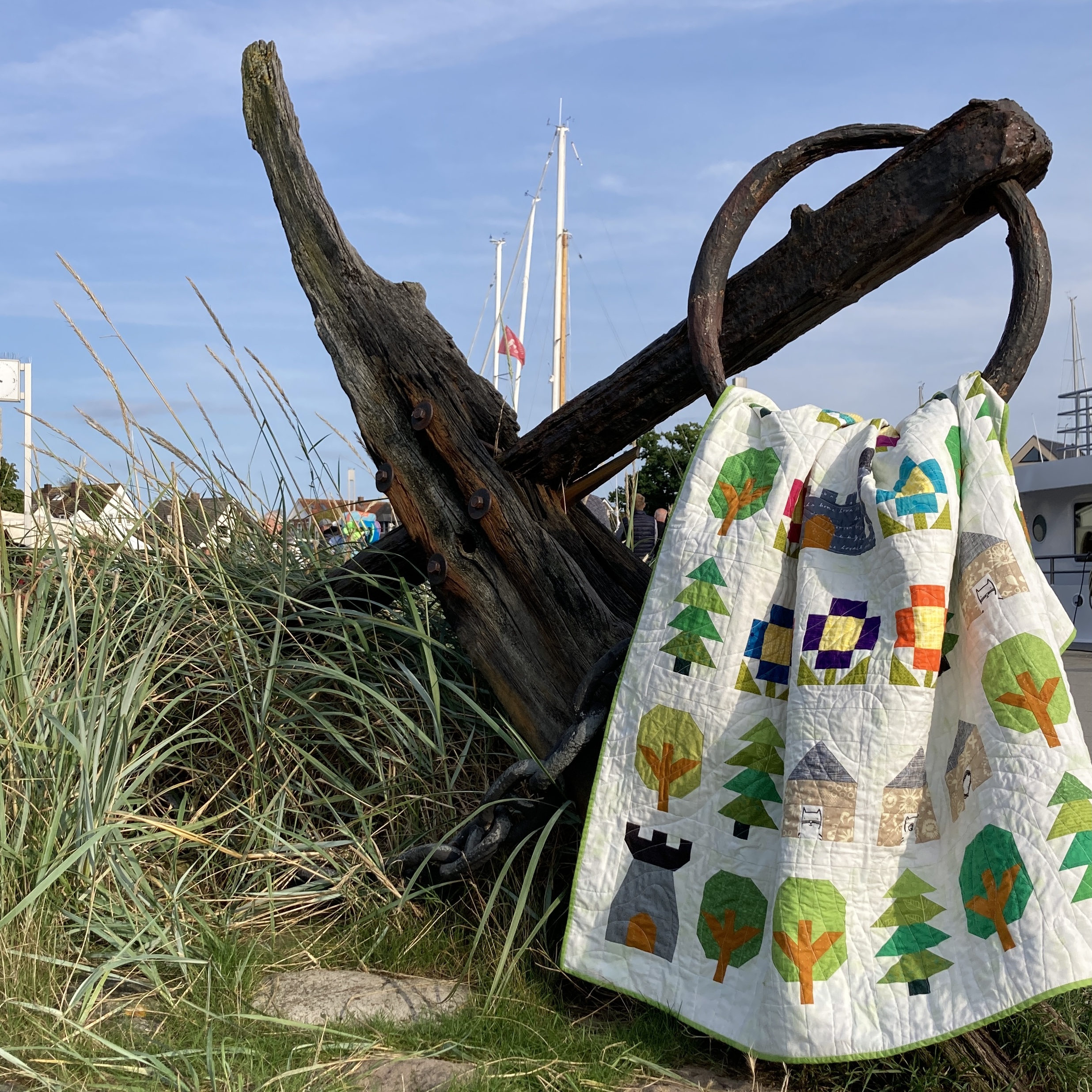 I am so happy that the quilt is "finally" finished. Baby girl is already five month old! Hopefully I will be able to gift it soon and maybe I can take some baby on quilt pictures. Wish me luck :)
If you want to see all the progress pictures or read more about pattern, fabrics, number of pieces or a quilt price calculation, hop over to the gallery page.
But I also very much enjoyed the small day trip to the sea. With covid-19 I have not been traveling much (at all?) and this was such a good way to re-energize.
Best wishes
xo Melanie
So far this quarter …
Linking up at
Beauties Pageant @ From Bolt To Beauty
Favorite Finish Monthly @ Meadow Mist Designs