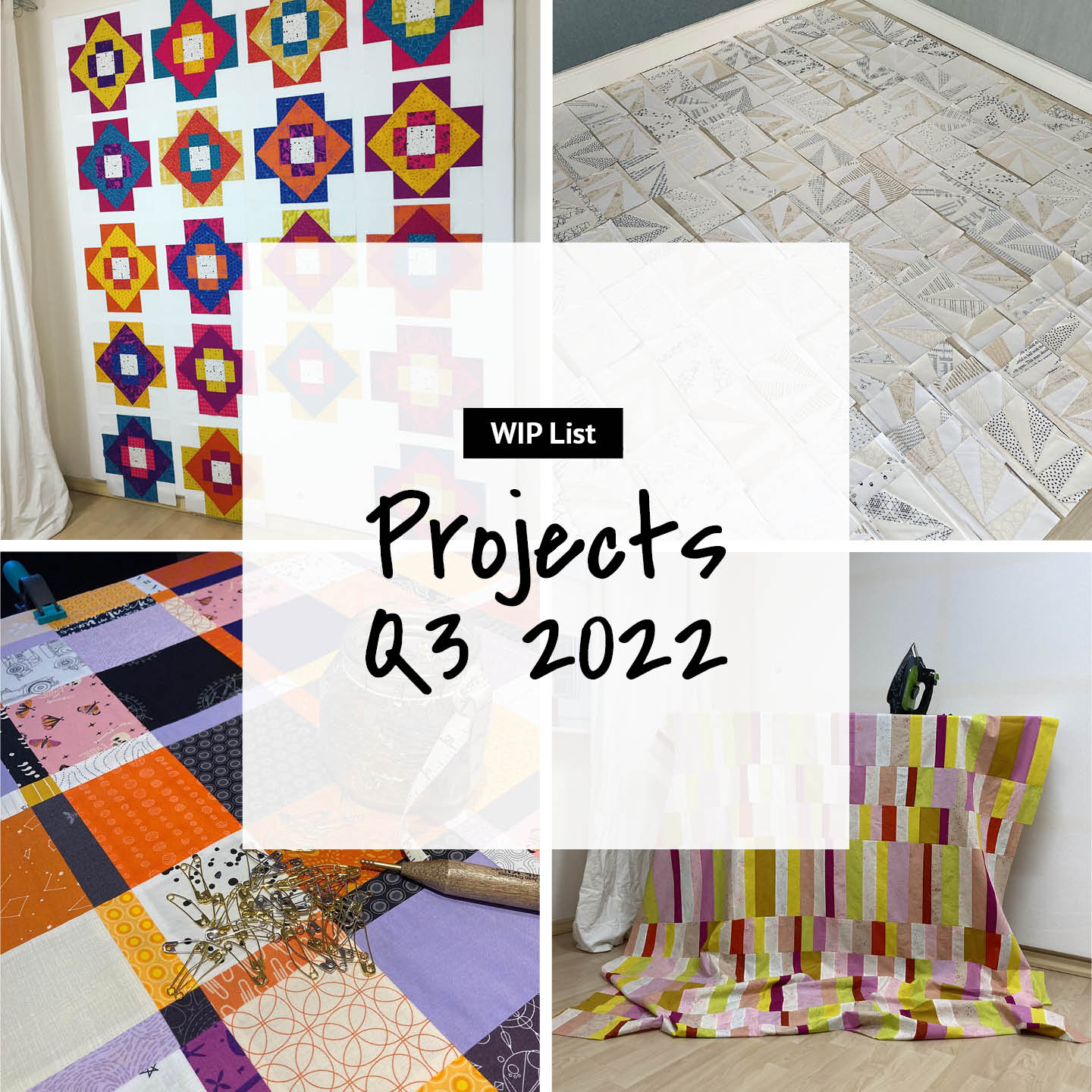 I posted my first Finish Along list in April 2015 when it was still a "big thing" and hosted on blogland. But even though it switched to @finishalong on Instagram and appears to have died out, I never looked back. I still post my WIP list here on the blog and in a short version on IG. For me it is a very necessary and thus awesome tool – to keep track, to stay motivated… to hopefully, finally reduce the – for me overwhelming – number of WIPs…

Finishes
What I accomplished last quarter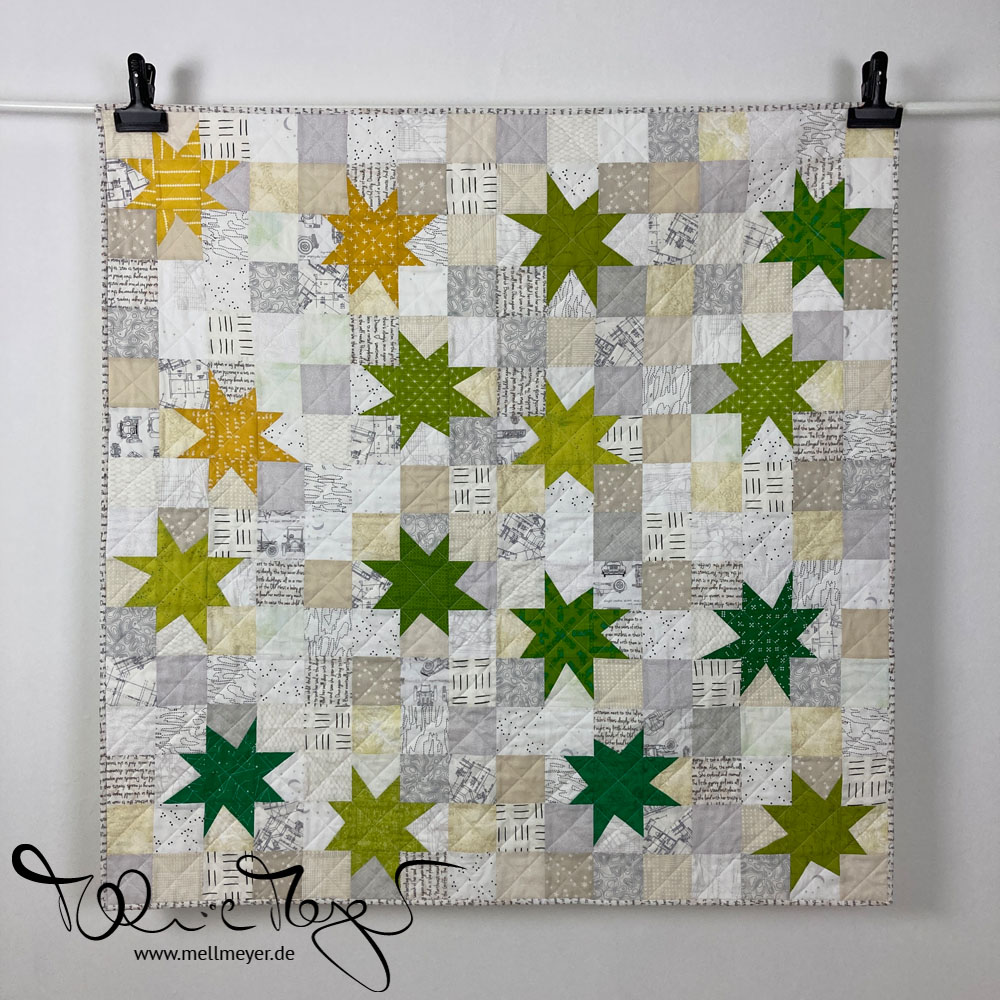 First finish was Wonky Stars an in-between project – aka it was not on my FAL list. It was a very fun sew and I love the result. Baby is due any day and it is already wrapped up and ready for gifting. For once not at the last minute ;)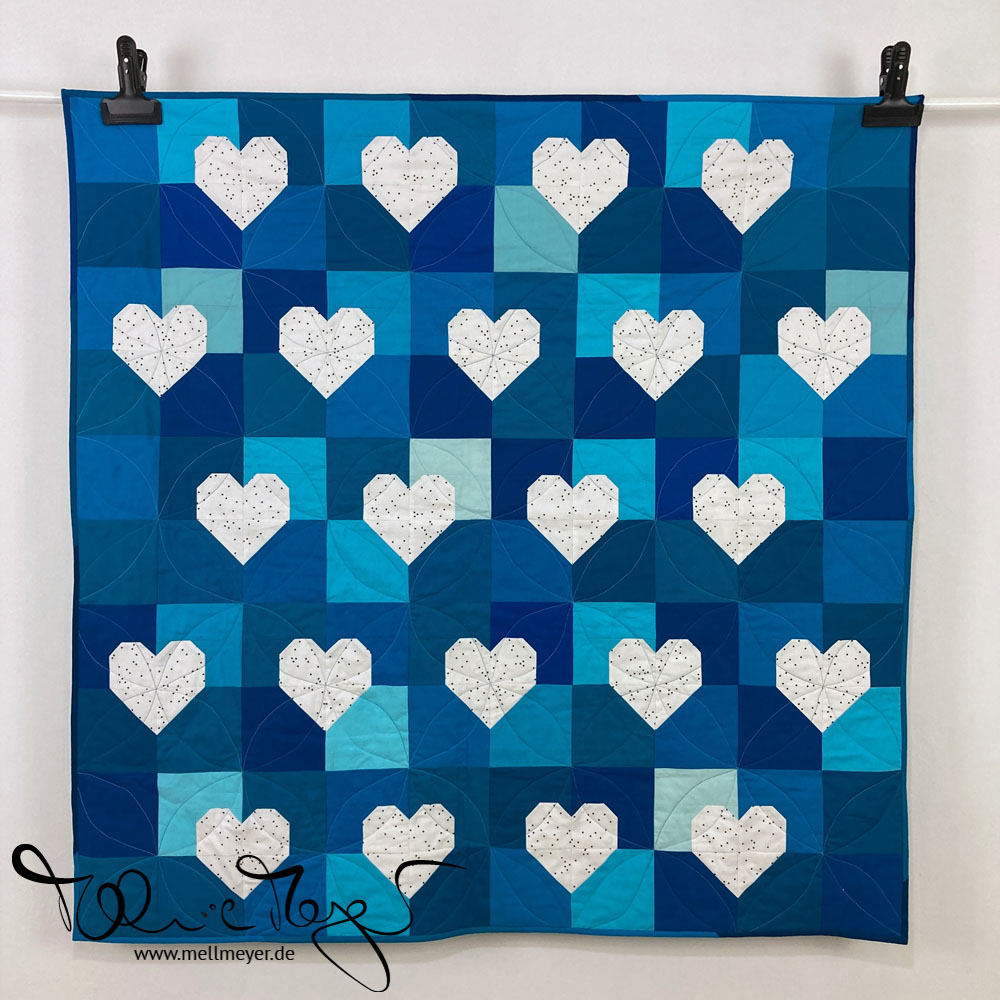 And this is a tad late but I am still counting it as finished in Q2 because – well, it is finished and so it will not go on this list again ;) If you want to read more about Patchwork Hearts click here.
Fabric Tracking

And though it might not have looked like it, I continued fabric tracking – but forgot to post specifically about it. There was also not a lot to track – to be honest. I did not do any fabric shopping in April, May & June. And since I only recently got back to sewing and finishing things… The details about the last two finishes are on their gallery pages, but in total they used up 9.33 yards. Wohoo! So we are now down from the high of 46 yards brought in to ~ 29.5 net.
PS: Click the link if you want a free excel file to join in with your own tracking.
WIP List
All my current projects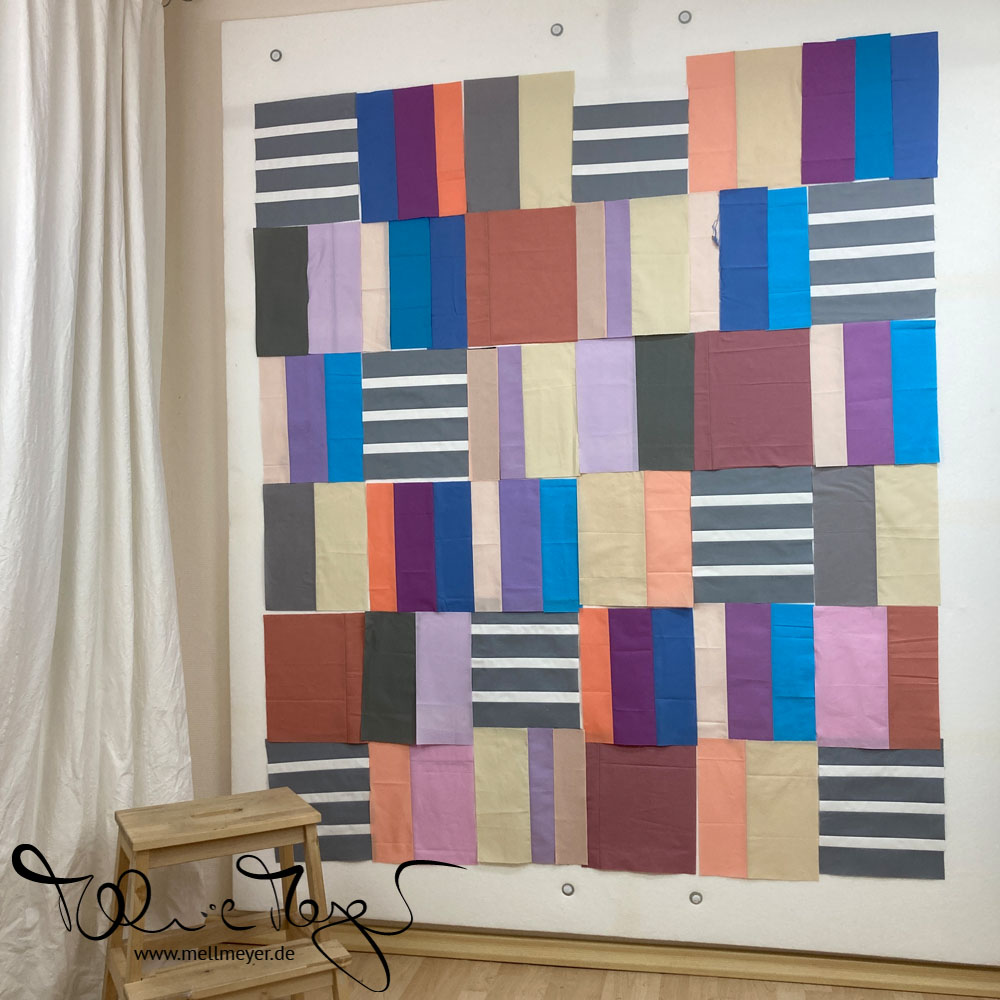 No. 10 – Bright Side I+II
(Q1/2022)
One top done, one stack of blocks finished. Will most likely donate as tops… so I am counting this as one.
No. 13 – QuiltCon 2023
(Q2/2022)
NEW
group quilt for the Community Outreach section in QuiltCon 2023 Atlanta with the theme of color shift
I think I did well last quarter considering all the time and energy that went into the renovating and reorganizing of my sewing room. But I do not feel like commenting my every growing number of WIPs ;))
I do of course have a few WIPs that are at the forefront of my mind when I think about finishing a few. But whatever I plan, it never seems to happen … so I will not further specify. Though you might get a hint (or four) from the picture at the top of the post ;)
I hope that whatever your goal was, that you reached it and are happy with your sewing. All the best for the next quarter.
Stay well,
xo Melanie