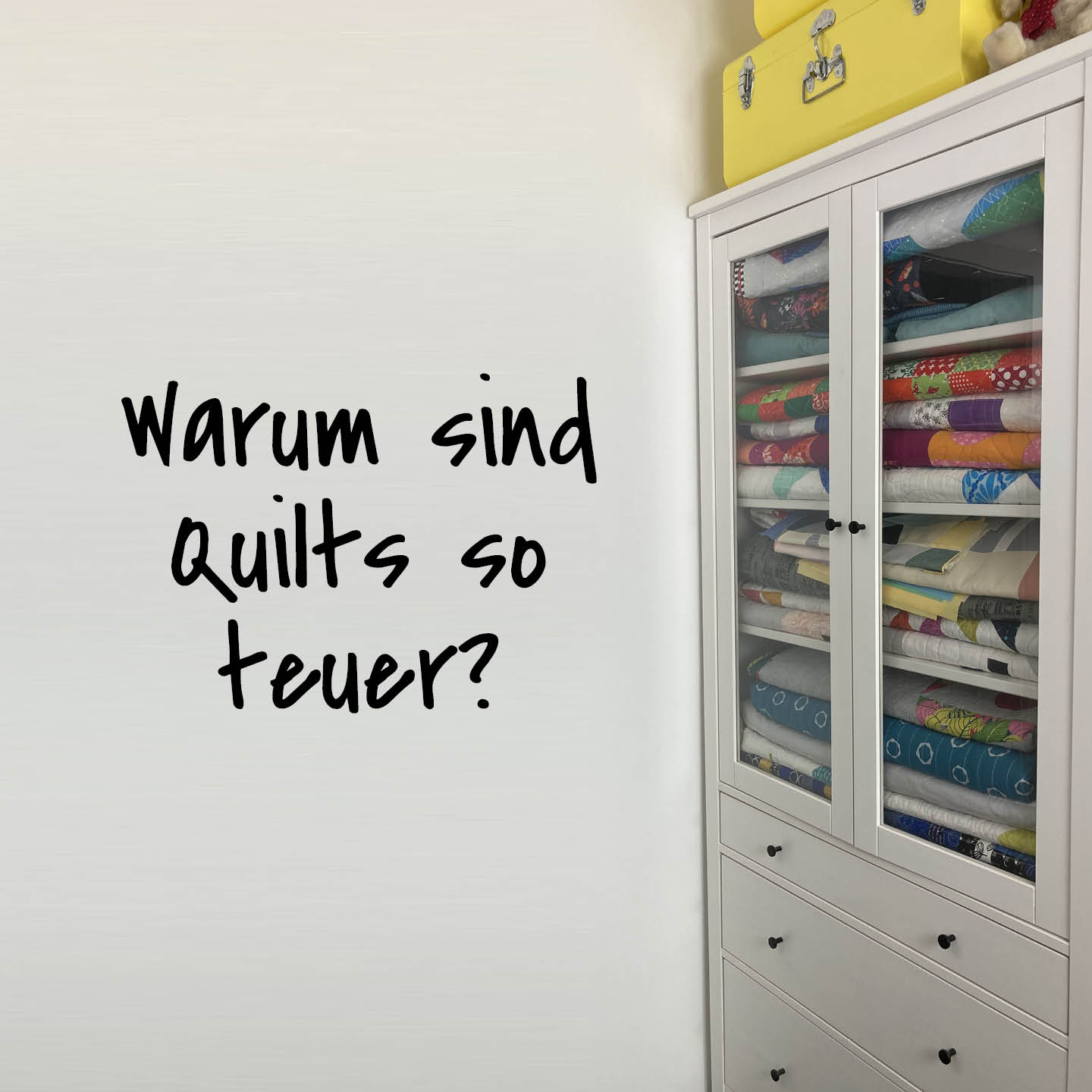 Ich bin seit Sonntag mit einem neuen Gastbeitrag bei Annette auf dem Blog Augenstern's Welt. Der Beitrag lautet: "Warum sind Quilts so teuer?" und es geht um das Thema Quiltkosten. Vielleicht auch darüber, wie wir und der Quilt wertgeschätzt werden. Vielen Dank Annette für Deine Einladung!
Etwas verspätet hier auch der Link. Freue mich über einen Austausch mit Euch!
Liebe Grüße,
xo Melanie
English: Since Sunday I have a new post online as a guest author on Annette's blog Augenstern's Welt. It is titled "Warum sind Quilts so teuer?" and is about quilt costs and appreciation of our work – but in German.