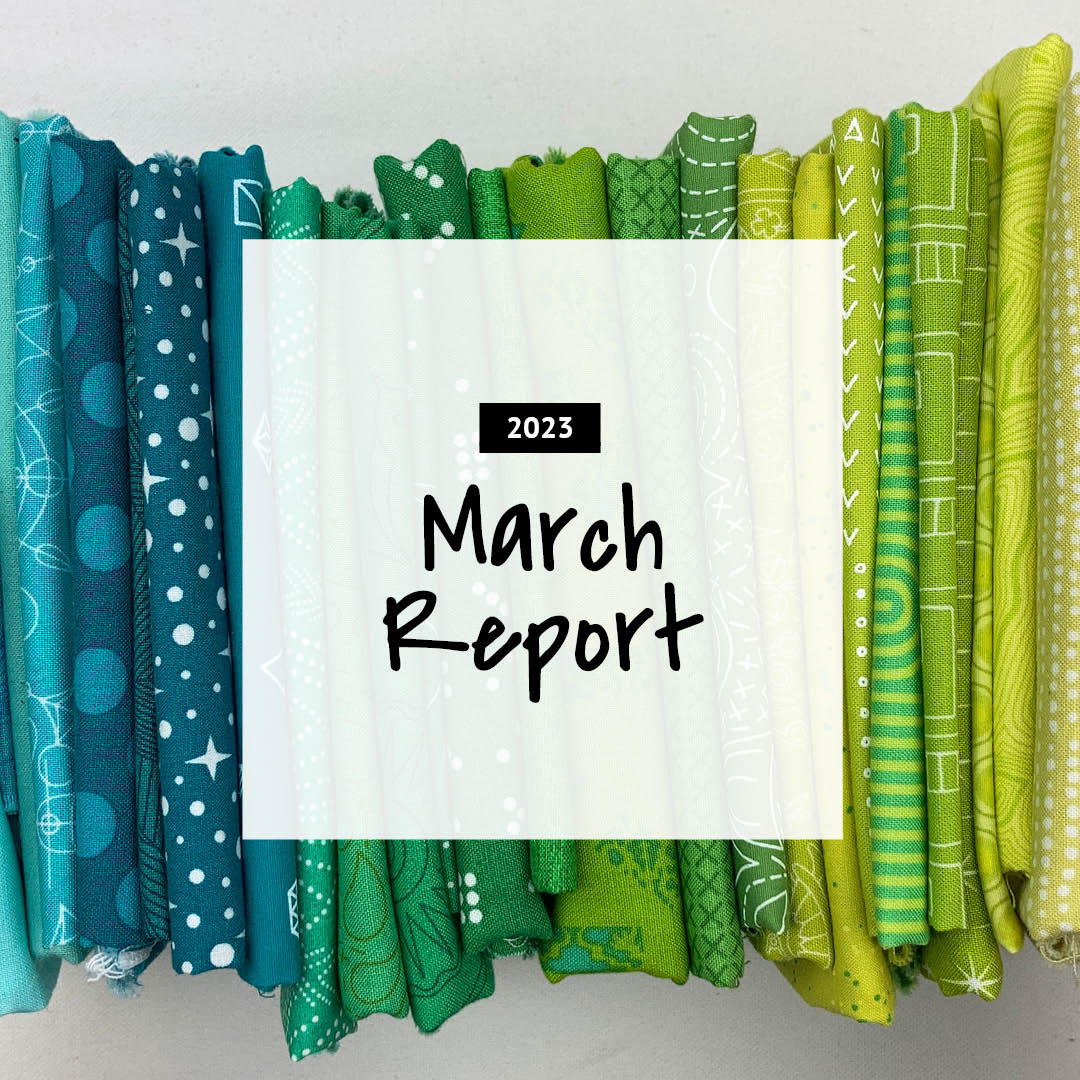 The monthly report for February was a full month late. And this report for March is still about one or two weeks behind. Puhhh. Keeping things straight of when I finished them or whether I decided to put them in the "wrong" report is getting complicated. So let's just do this as a short and sweet post and hopefully get back to a normal posting schedule by April. *fingers crossed*
Blog Posts
Progress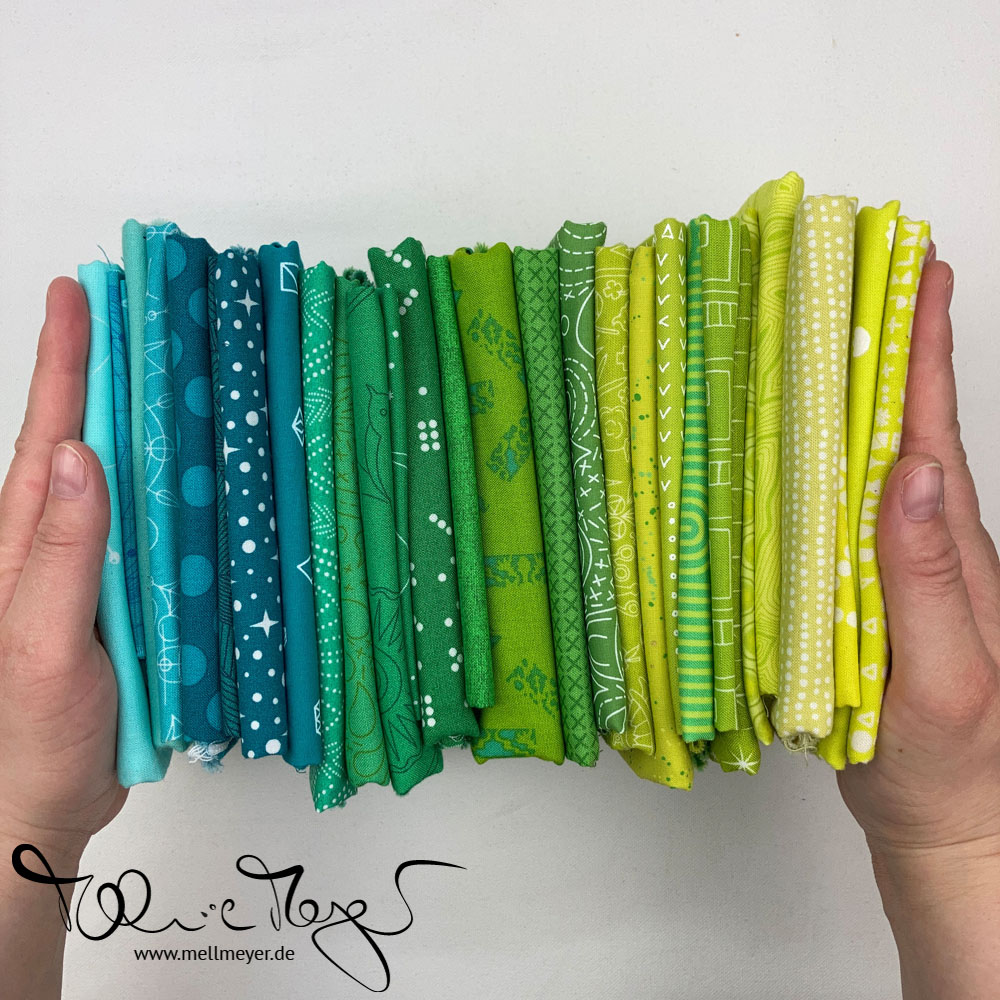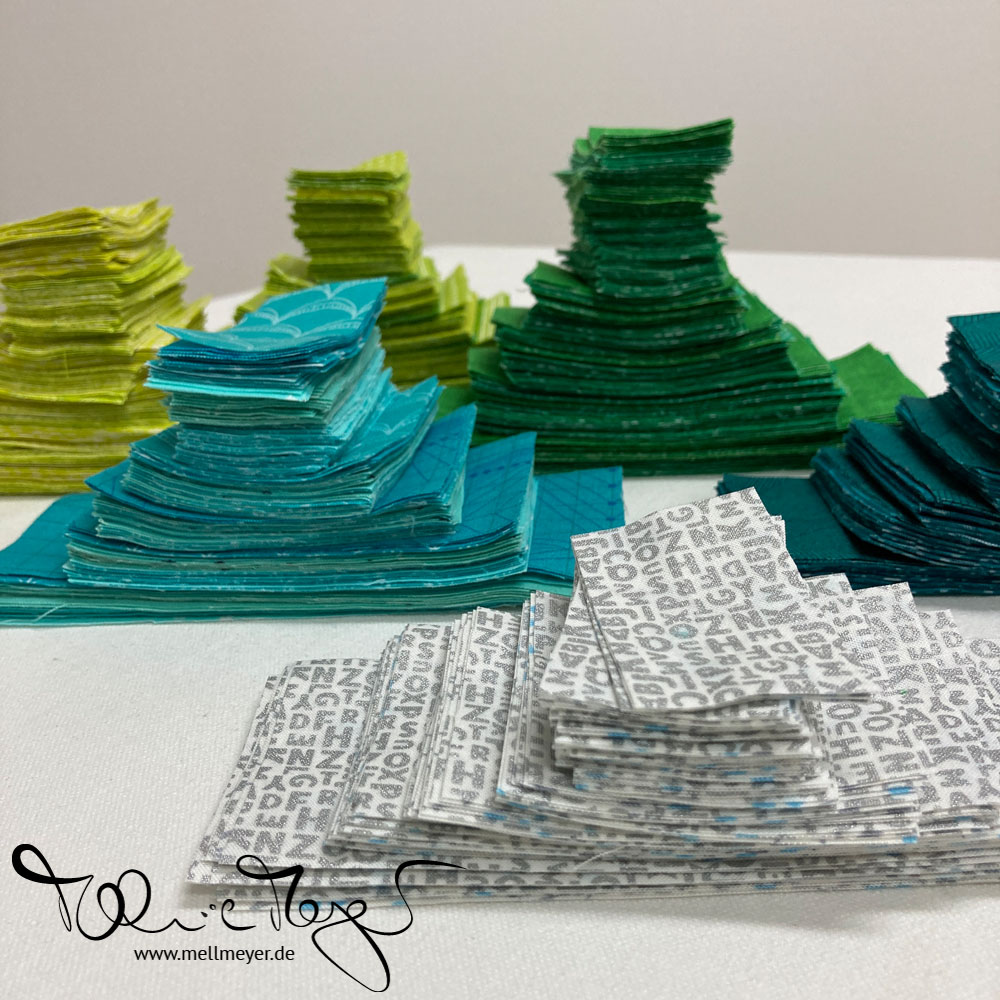 The last post includes some of the first weeks of March. Here is my progress on a project from the second half of March. I joined the sew-along for the Charade quilt. I decided to start with the "Landscape" color scheme*1 I had worked with when figuring out my Modern Tiles quilt and pulled fabrics from my stash. I love how they look together and was actually surprised I was able to make a green-ish quilt. It is not a color well represented in my fabric boxes. But… Alison Glass has quite a few of them and you know I buy a lot of her fabrics, so I had some variety from those ;)
Fabric Tracking
I made good progress on some projects but didn't finish a quilt. I neither bought anything so a very boring report ;)
Monthly Fabric Report "March"
Used Up:
0 yd.
Brought In:
0 yd.
Net:
0 yd.
Year To Date:
+35.21 yards
Minimalism
The topic I am reading the most about – besides quilting – is minimalism. So I thought I will put my best reads from this month in here in case you are interested too :)
I stumbled on this new-to-me blog and found these two articles very interesting. Besides the main topic, I loved how both articles also challenge you to change your assumptions on with which methods and which expectations you should do something. And I felt like both articles also emphasized a lot that you need to find YOUR way which apparently is something still dear to my heart. (I wrote a bit about neurodiversity in the QuiltCon lecture review*2).
And these articles touch on our to-do list and habits. I felt like they fit well together. The first one drastically simplifies the list itself but also challenges us to accept that our to-do lists will never be empty. The second one suggests adding specific tasks from a fulfillment list so that we live a more joyful and enriched life. And the third gives you 100 ideas for small habits to incorporate because even small changes can improve our lives a lot.
Personal Life
The first weeks with my new colleagues from the pilot project when well. We accomplished a lot though I did work a few hours of overtime so there was not much chance or energy for fun personal conquests. But by now I am thankfully almost recovered from my operation. Yeah! So I am starting back with some shorter days in the home office and everything should be back to normal by next week.
Oh, and our games night group had some fun playing one of our board games in a Zoom call on Easter Sunday using the special Easter version available for that game. It also comes with a Halloween and Christmas edition. Guess what we decided to do on those holidays ;)
I hope you enjoyed my recap of the month and the extra insides into what is happening over here.
Best wishes
xo Melanie