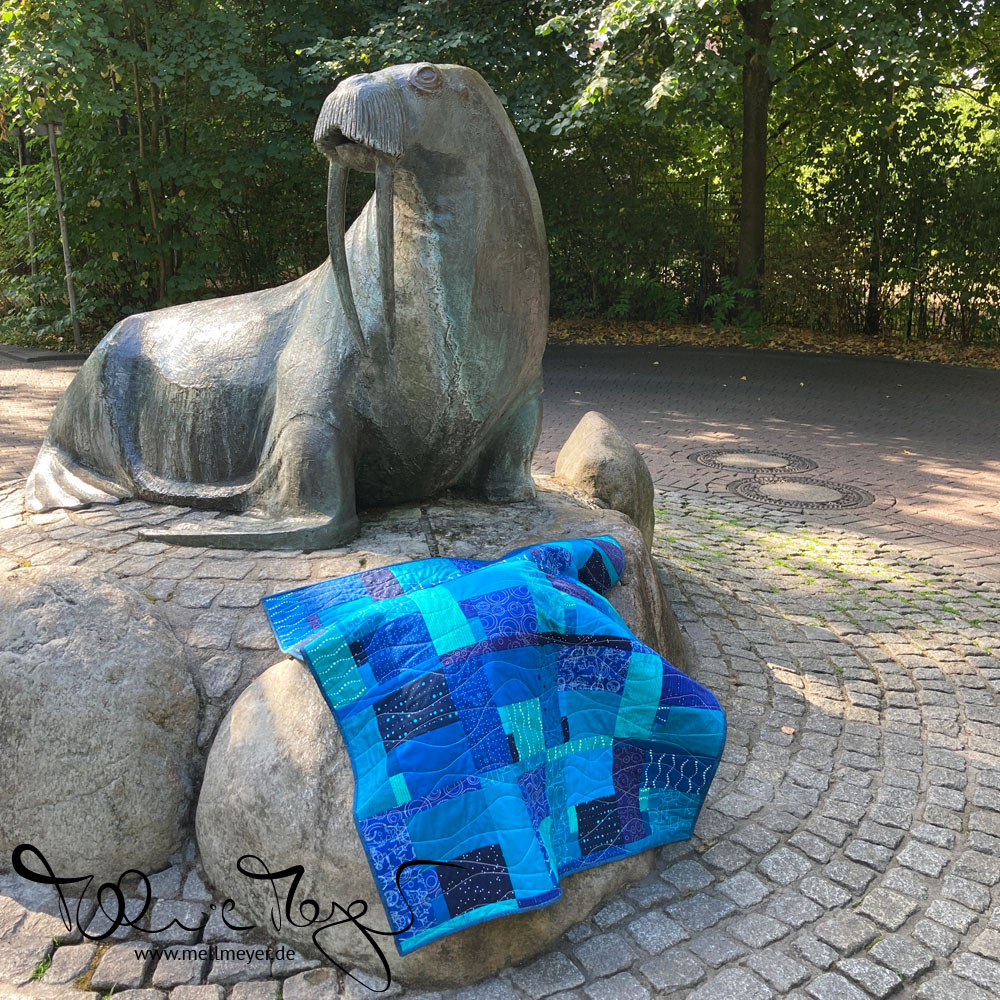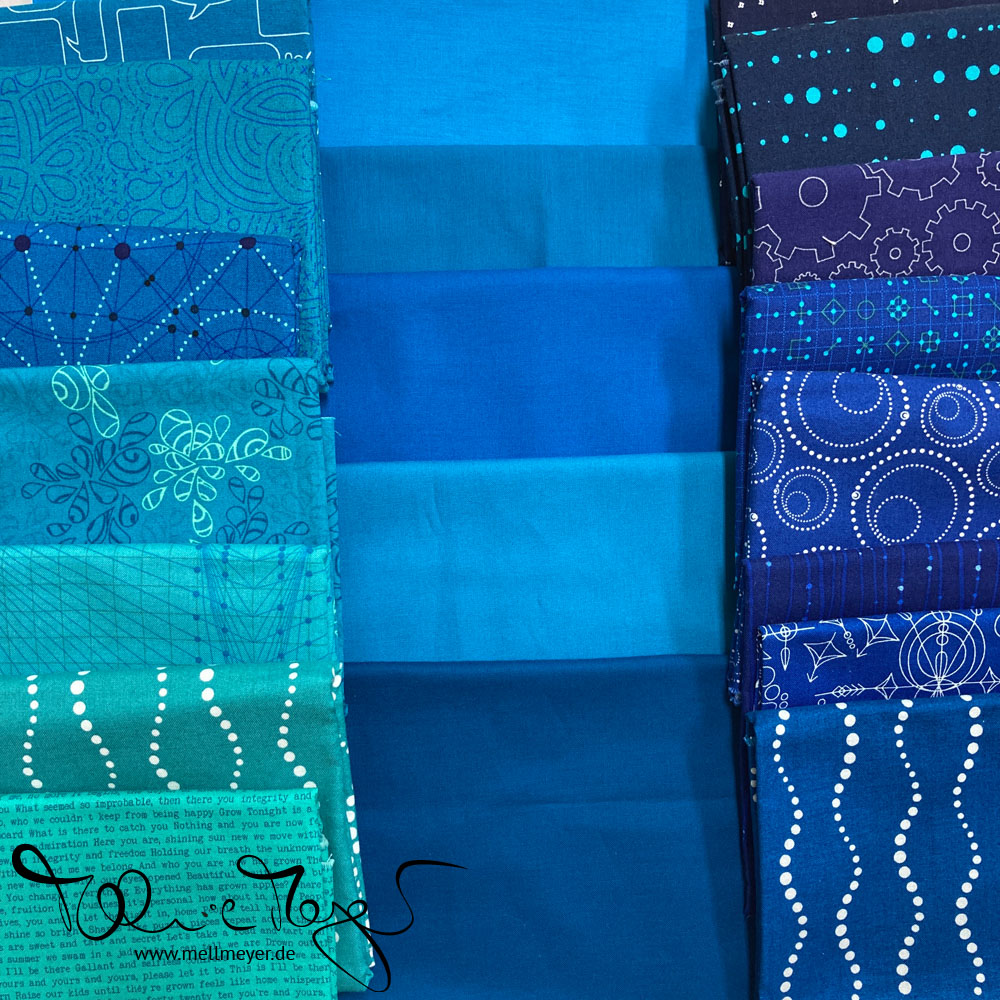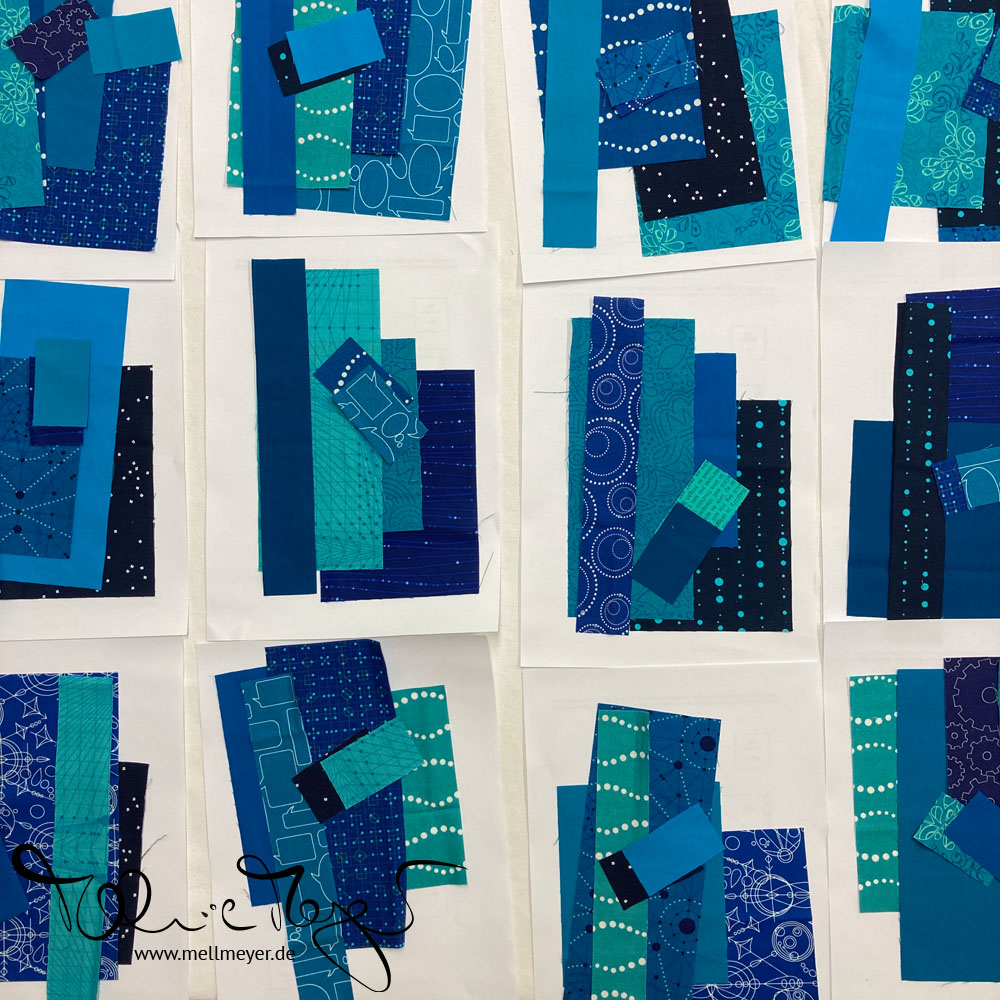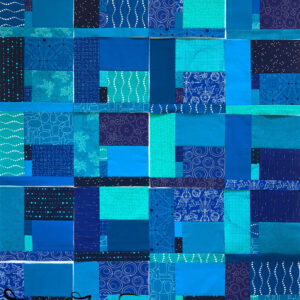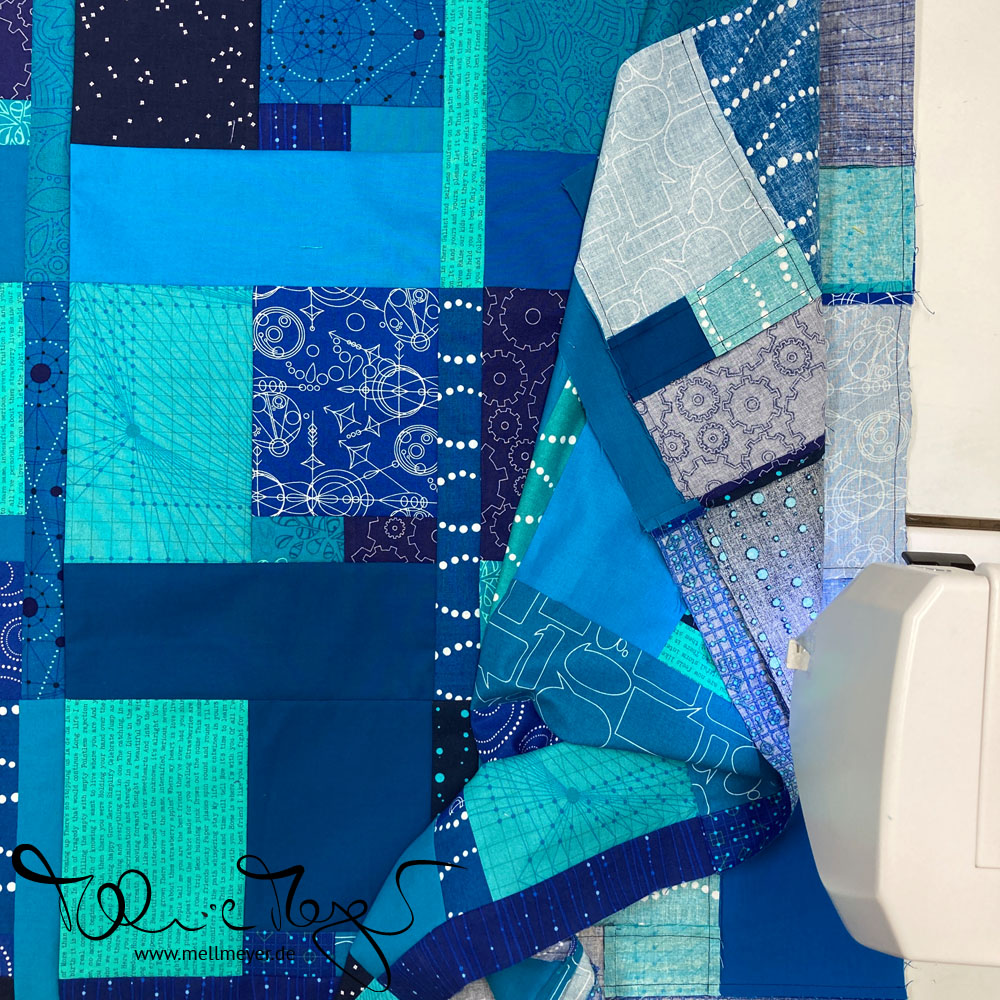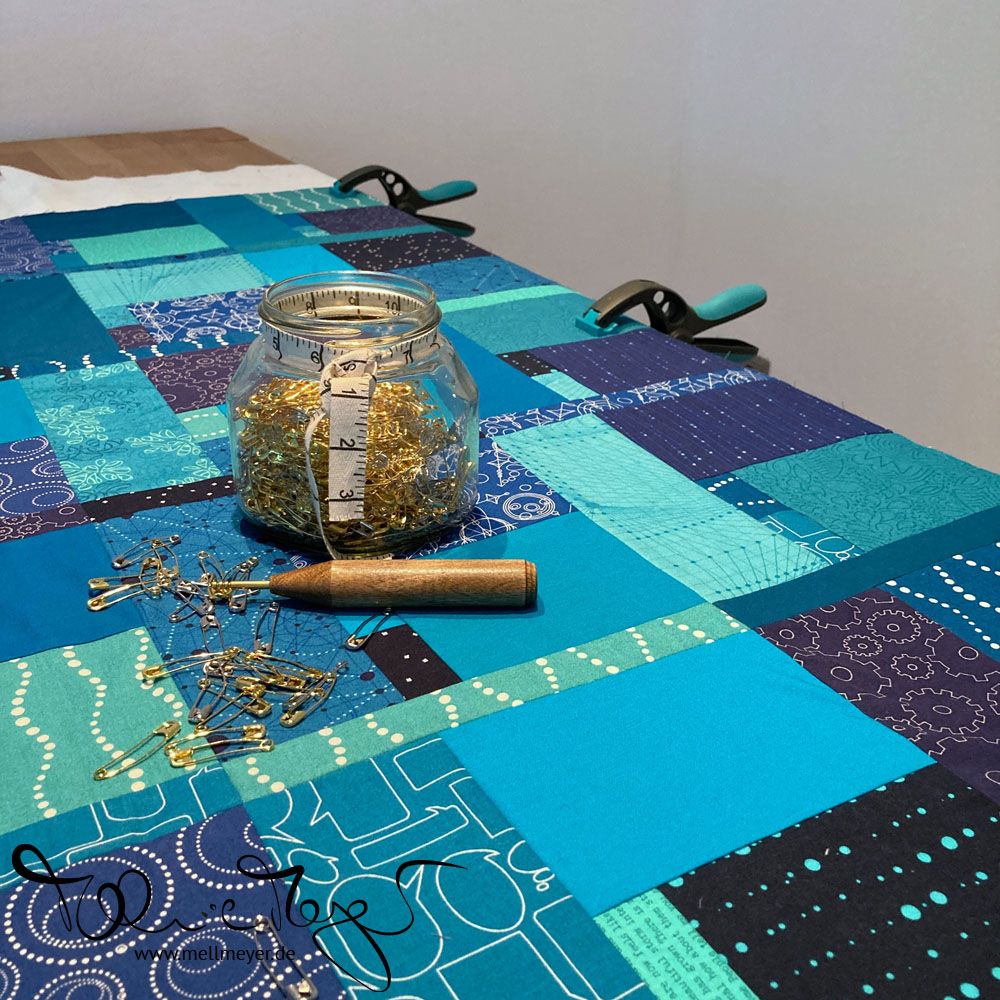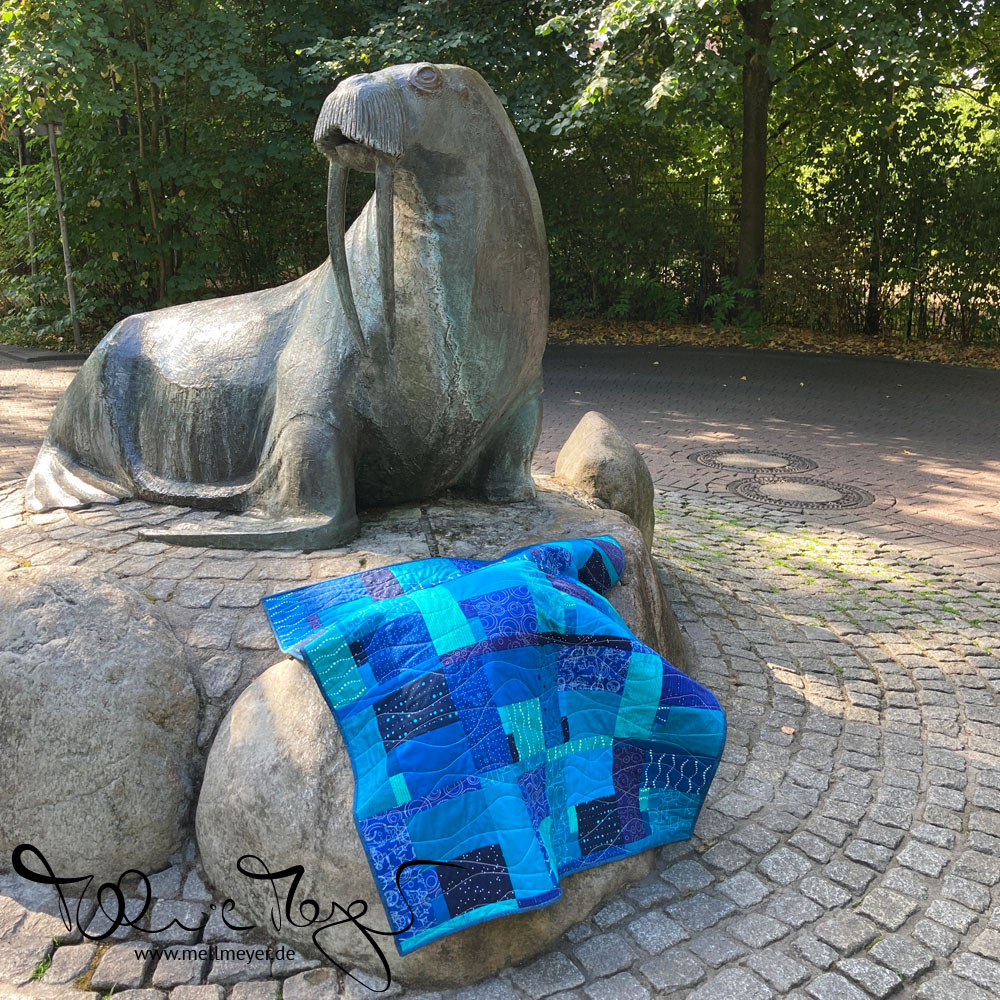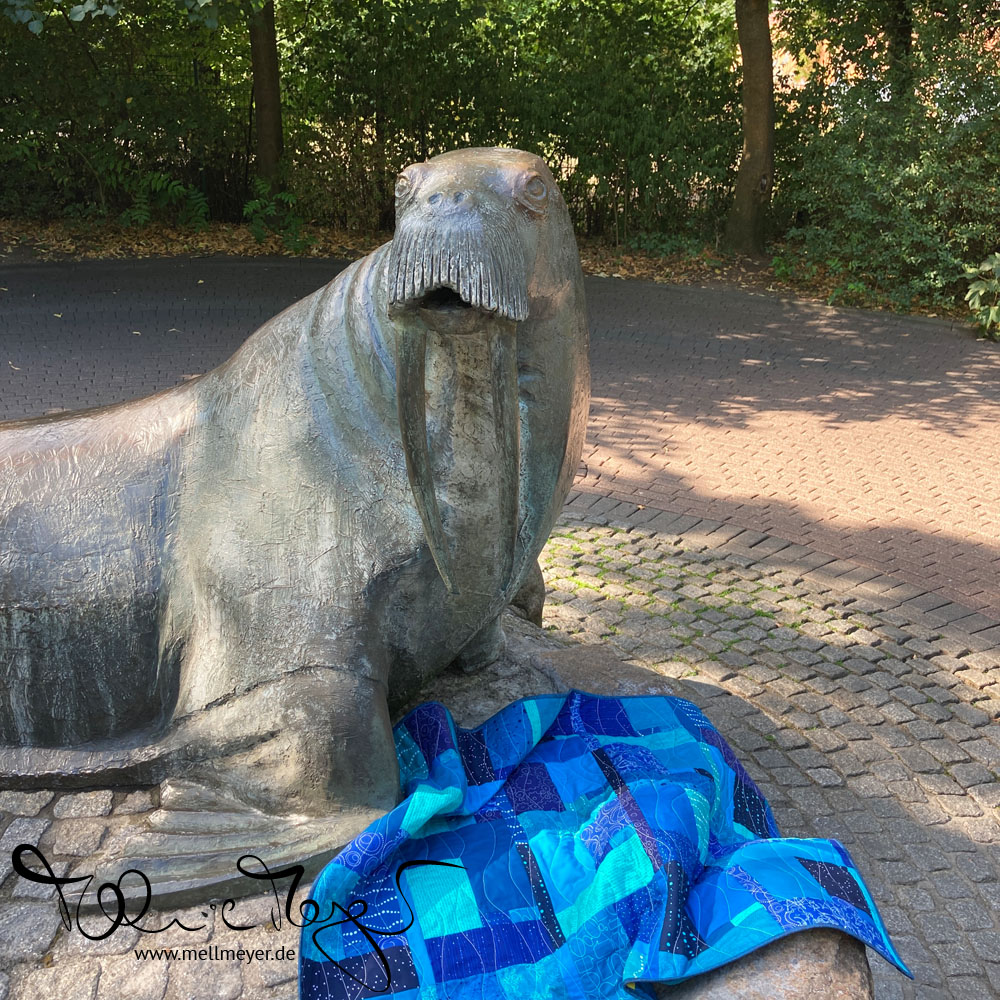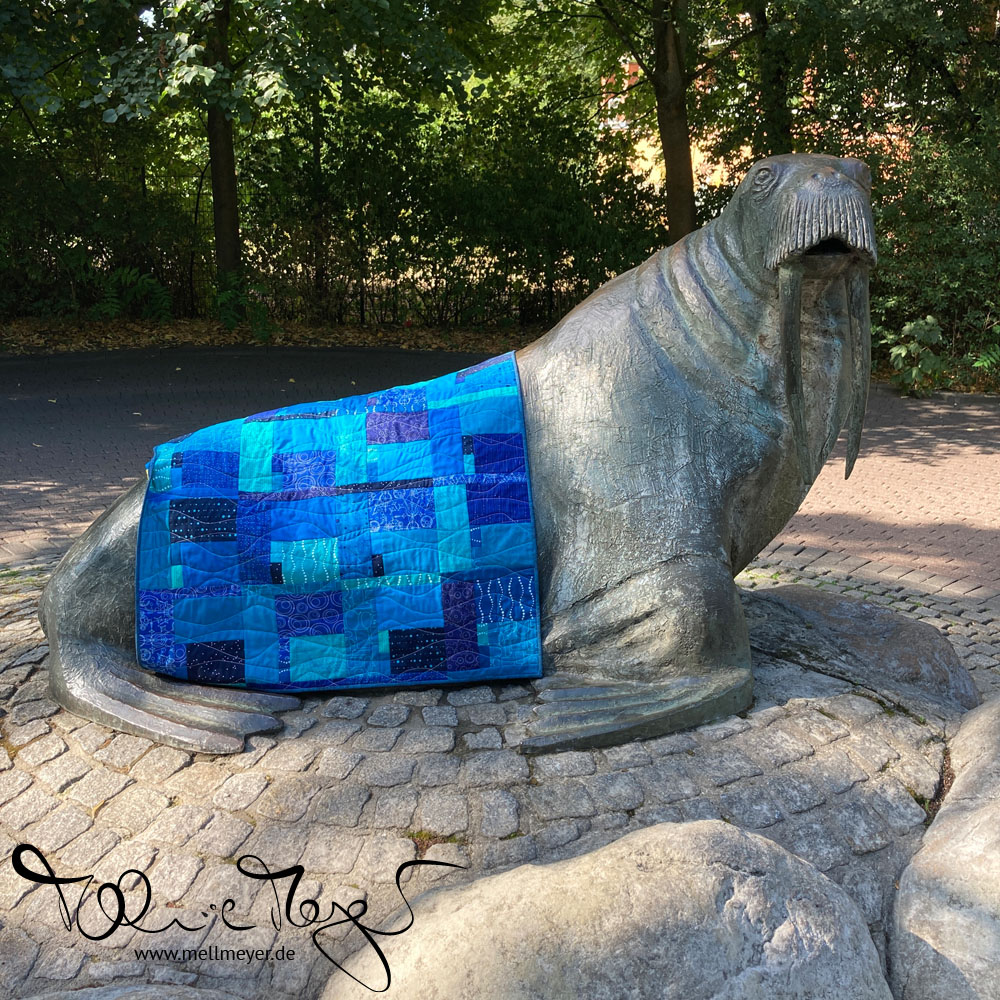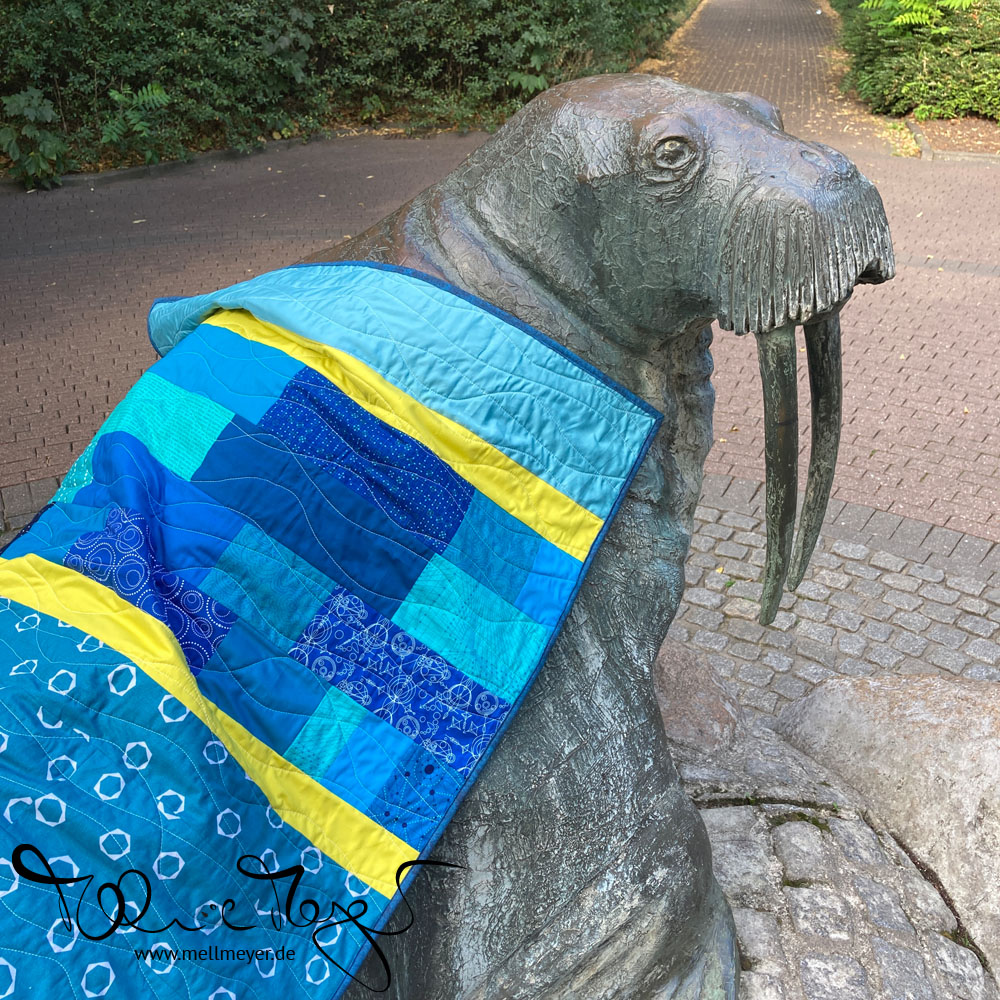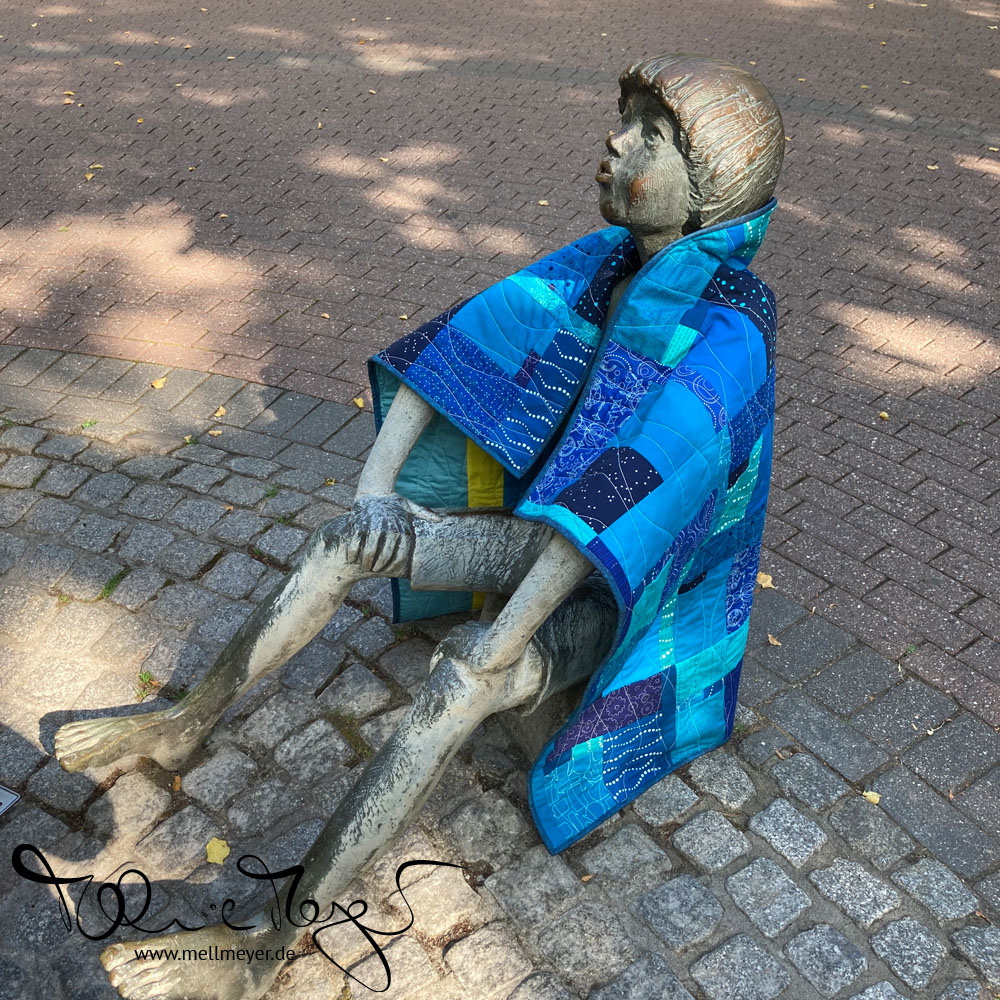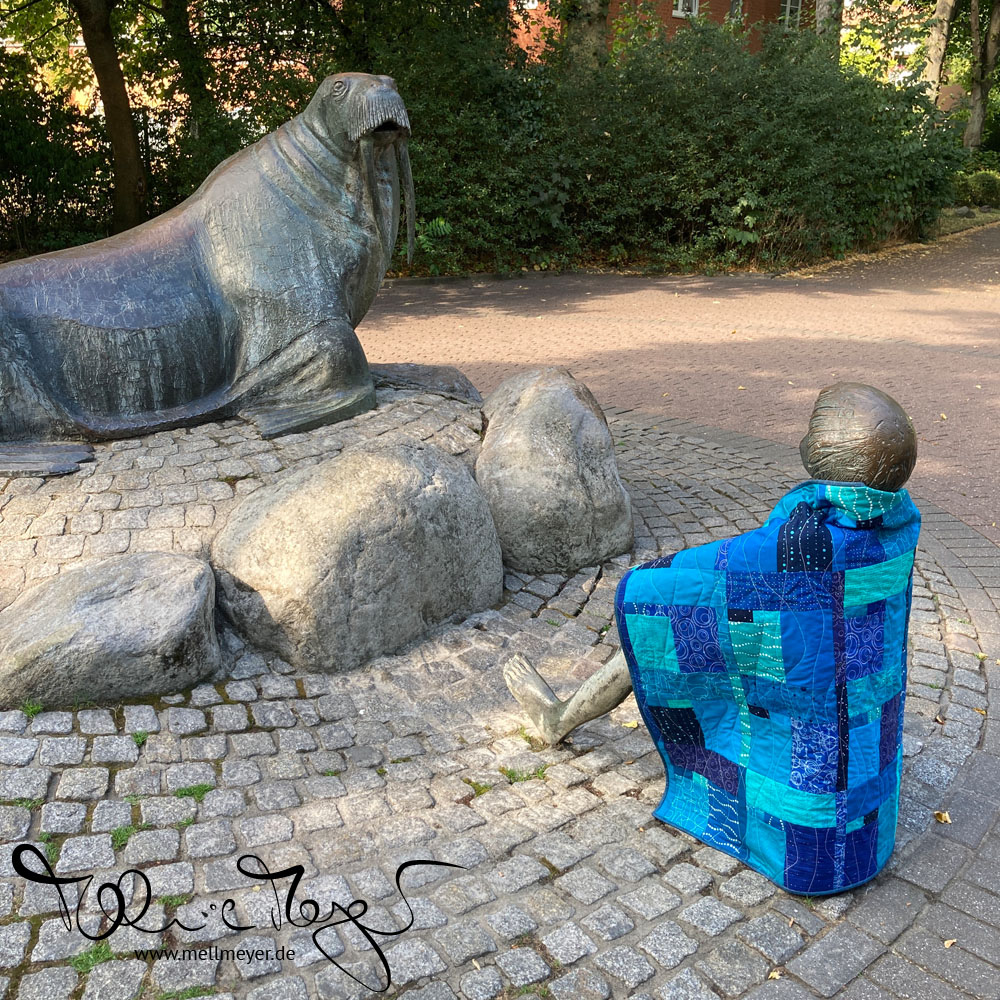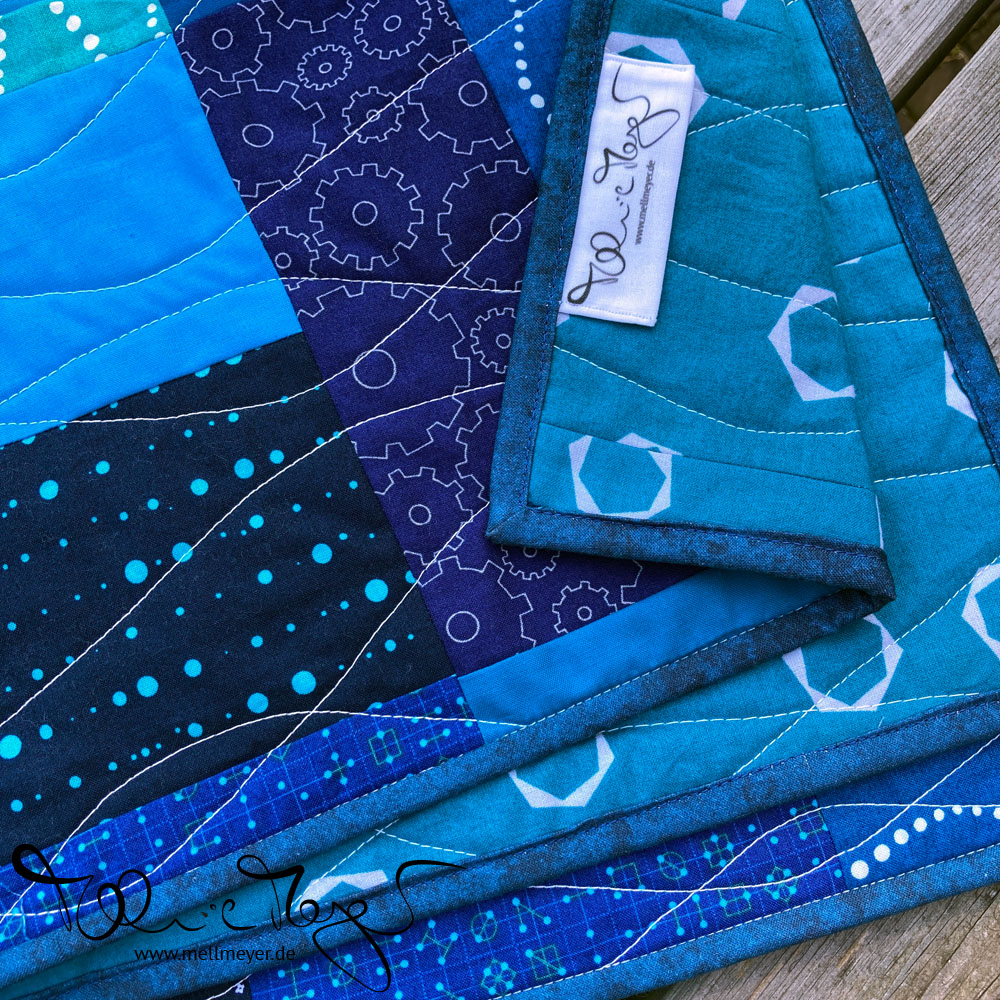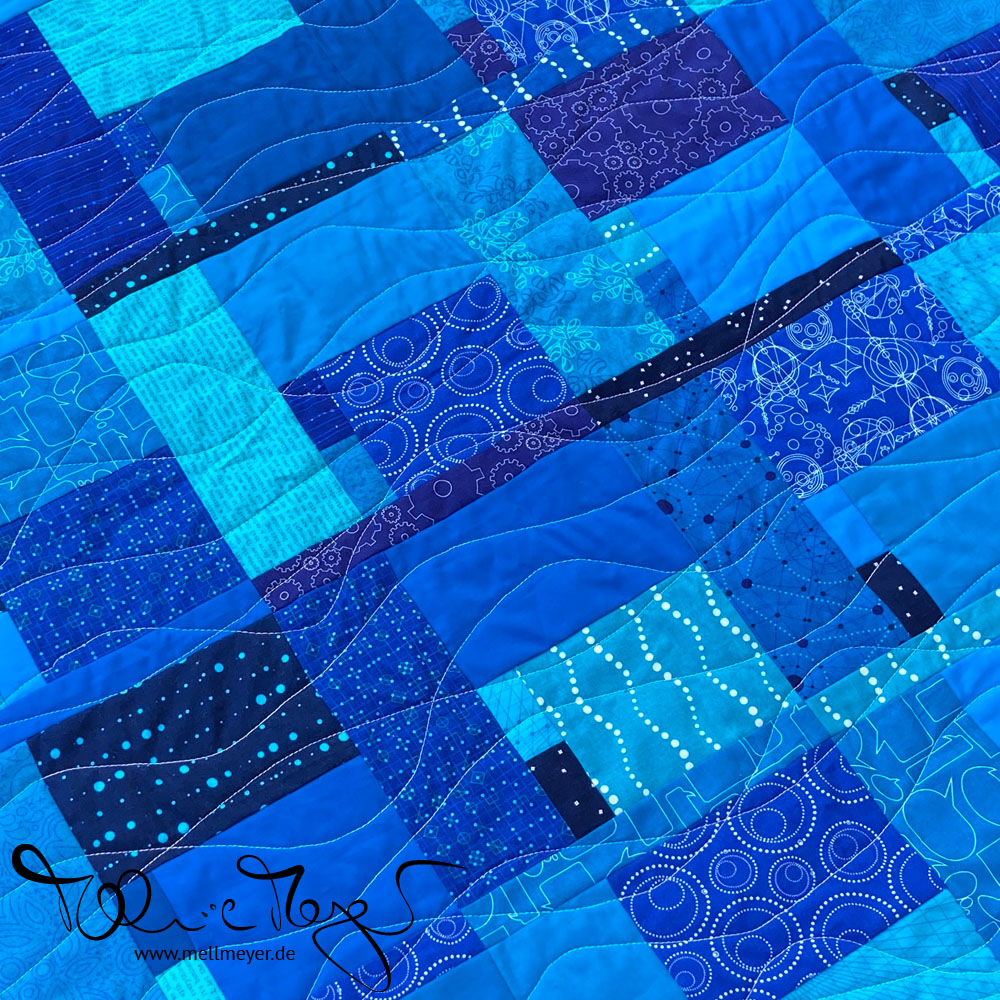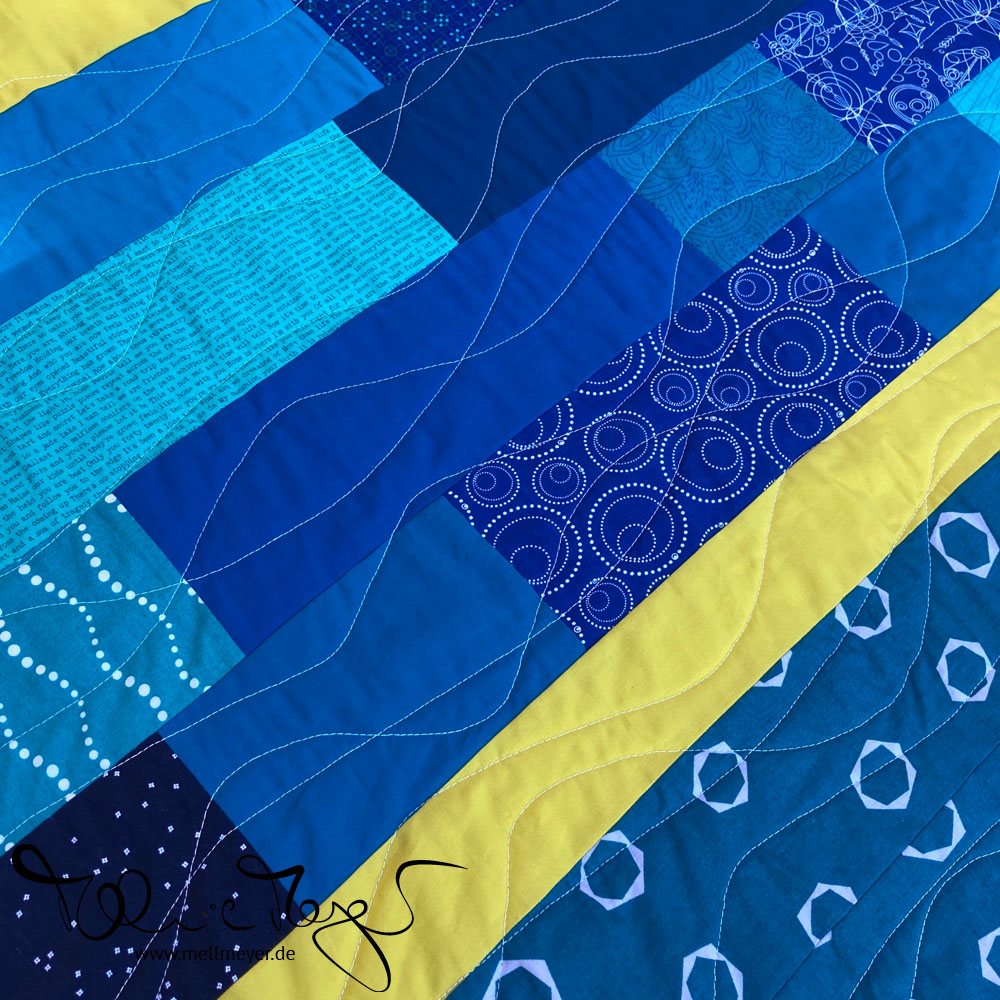 Click on any image to see all pictures in full | as a slideshow.
Name: Quilt Buzz Bingo #2
Started: 13 of August 2020
Completed: 27th of August 2020
Days till completion: 15
Pattern: Quilt Buzz Bingo though I did cut for one block in each fabric and then played mix and match :)
Technique: traditional piecing
Fabrics: 20
different shades of blue and aqua/turquoise – some solids (Kona Cotton) and some prints
Fabric Designers: Alison Glass, Giucy Giuce, Christopher Thompson (among others)
Quilting Design: organic waves
Binding: by machine
Size: approx. 36×45 inches (90×115 cm)
Block Size: 9.0″ finished
Different Block Designs: 1
Blocks: 20
Units per Block: 6
Pieces: 120
Final post about this quilt: Quilt Buzz Bingo #2
some of the pictures are progress posts from Instagram
Costs are calculated via my Quilt Price Calculator: Factors are the size & pieces as mentioned above and the presets for a baby quilt.
Material
Costs for Fabric:
51.09 €
Costs for Notions:
32.91 €
Total:
84.00 €
Sales Prices
Family & Friends:(Whole)Sale
Factor 2
168.00 €
Quilt Price:Factor 3
252.00 €