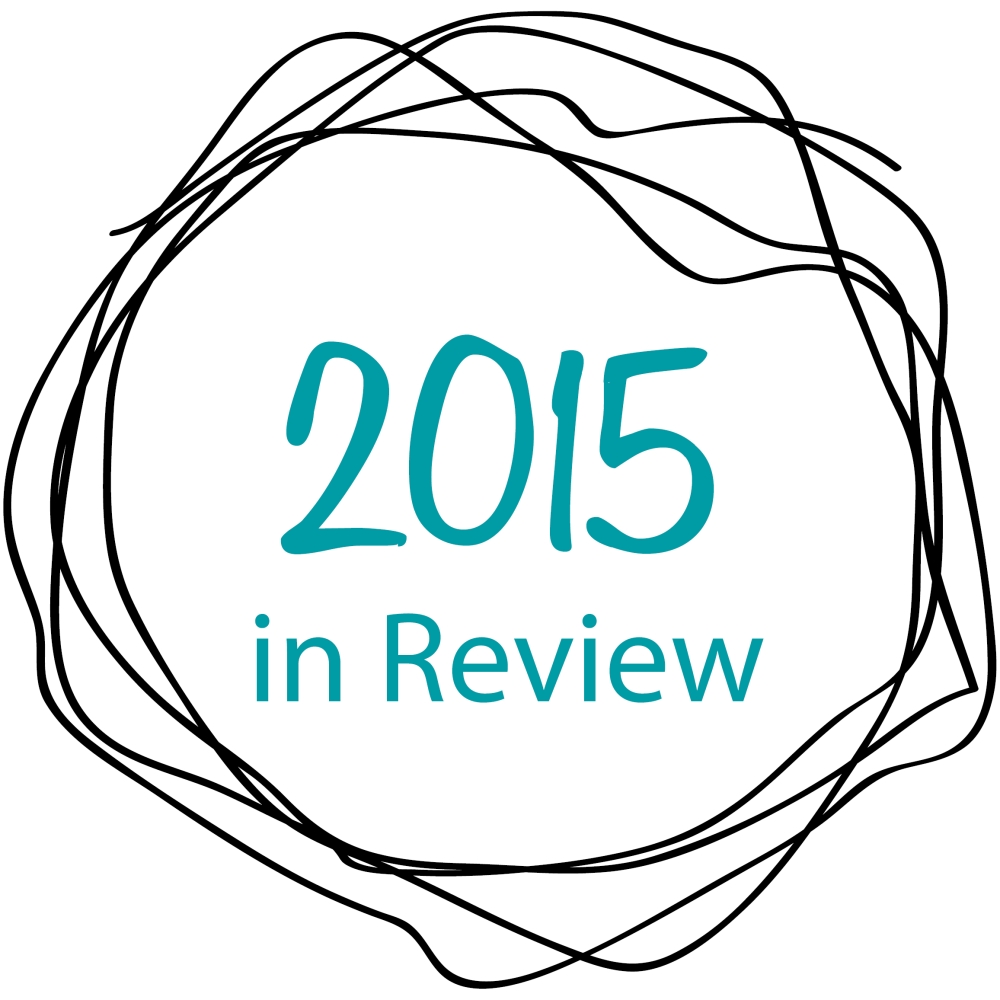 2015 has come to an end and 2016 has just started. What a great time to review and make new goals. How lucky that Cheryl @ Meadowmistdesigns is hosting a Best of 2015 Linky Party. #YesINeededThatEncouragement
So, how to find my top 5 posts of 2015?
Well, at least we were not limited in any way in the choosing process. Most viewed, most commented, best discussion, your own favorite… everything is possible. So here is my selection:
No. 1 – The Most Fun
…were two activities connecting me to other quilters, new sewing friends. I am really grateful for these.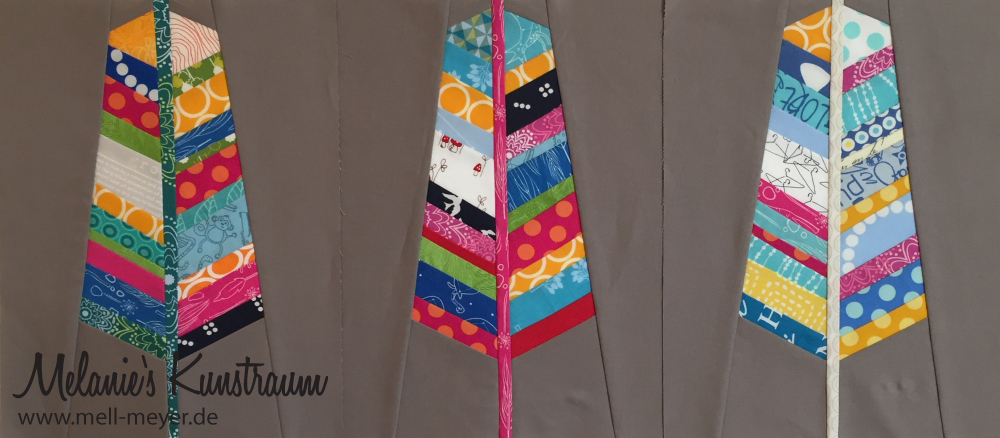 I joined the Quilty Circle of Bees founded by Daniela @ Block M Quilts. You can find some more information about the bee here. We are six people in total.
And the second is a sewing meeting "Modern Patchwork Treffen" that Allison from @ Campbell Soup Diary & I started – and if you are from Hamburg or Northern Germany and interested … well we are happy to hear from you!
No. 2 – The Tutorial
I wrote my first tutorial. #YEAHH

Here is the link to the post on how to make your own Velcro Kona ColorCard
No. 3 & No. 4 – The Quilt Finishes
I had "only" two quilt finishes this year.
I often doubt my productivity when I sew the stuff other blogger do out there. So many great quilt finishes. Lots of lovely projects: Pillowcases, zipper pouches… And don't get me started on regular blogging, tutorials or even patterns. I am still working on my two big projects Aviatrix Medallion and Skill Builder BOM. And with a fulltime job and normal life, sewing time is limited.
So I am learning to be happy about the finishes.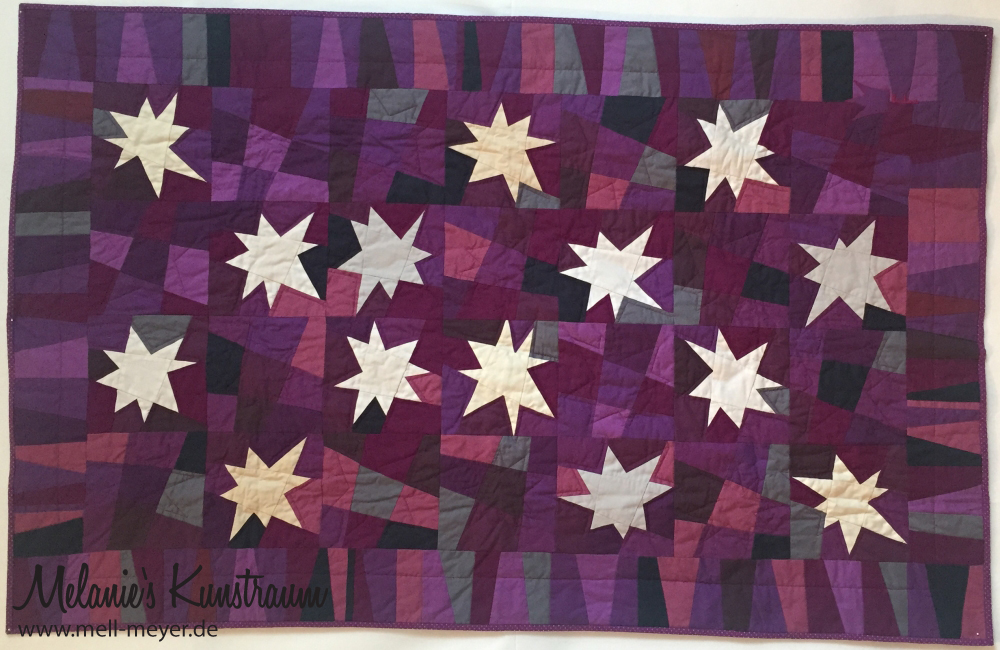 Felia's Quilt "Stars for a Princess"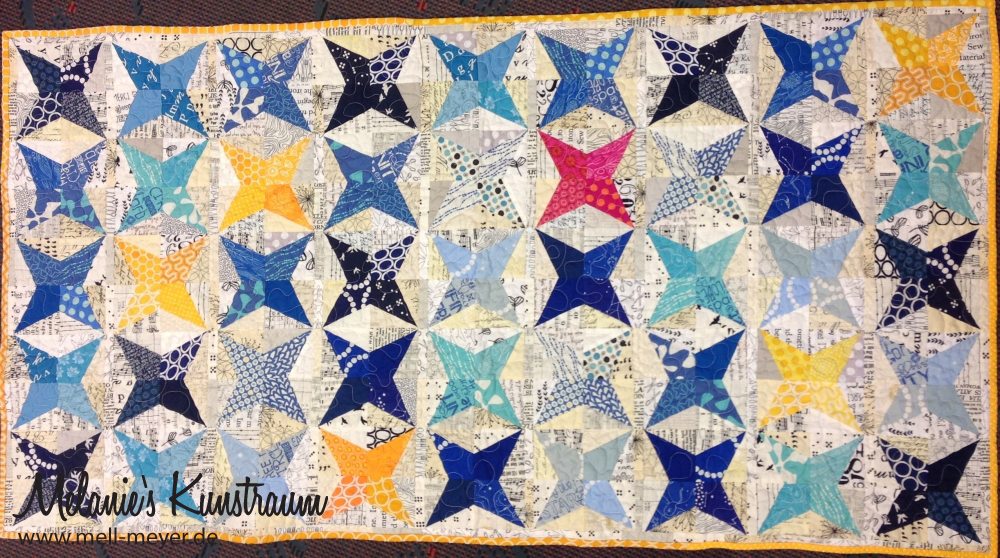 Finja's Quilt "Wish Upon a Star"
No. 5 – The Most Comments
… were left on this WIP Wednesday post. Even if it may not sound like a lot of comments – I love each and every one you leave here. They are treasured!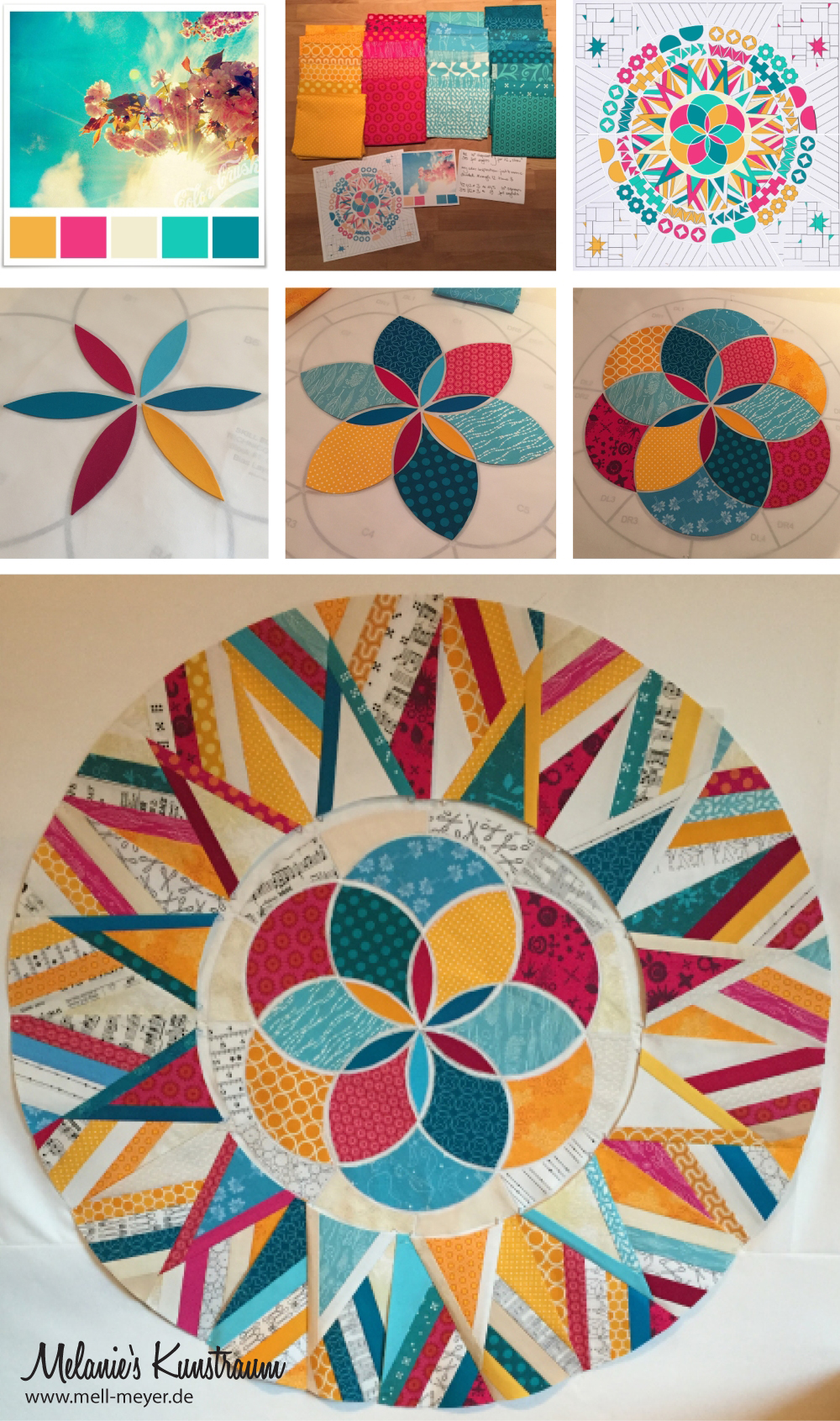 The second idea why I think this post has to go on this list is: It contains two of the huge time sucking things I did this year – and it's from the linkup where the TOP 1 started.
I reorganized my sewing room. But overall it was more a decluttering and reorganizing of the whole apartment. I cleared the basement, made sense of the stuff in my attic and I am almost through with getting a handle on the things in the apartment. All this started because of the sewing table :)
And it shows on of the big projects already mentioned above. They will reappear in 2016 for sure – and on the 2016 goal list still to be written in the next days.
Just a short preview: The Aviatrix Medallion is a huge step along since the last post. Everyone following me on instagram
Additional to those TOP 5 and to keep the review complete: I finished my first Charity Quilt and a Poolside Tote.
So let me again say "Thank you!" for the new quilty friends and the lovely comments. Hope to "see" you again a lot in 2016. All the best wishes to you and your family for the new year!