A finished quilt! This is my first finish for 2017 and the Q2 FAL (No. 1 on the list). So a picture heavy post ahead :)
Excluding the sneak peek pictures in my FAL post, the last I showed you of this quilt were the finished inner stars in a progress post.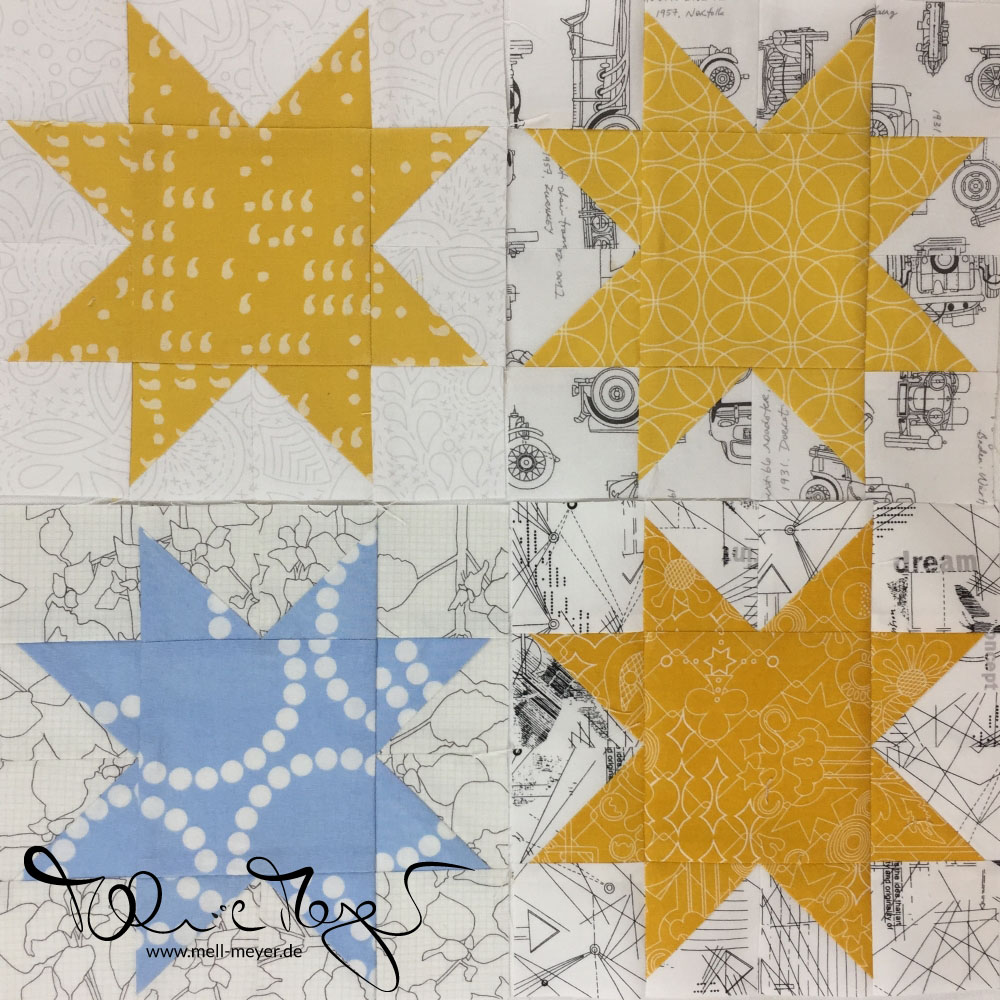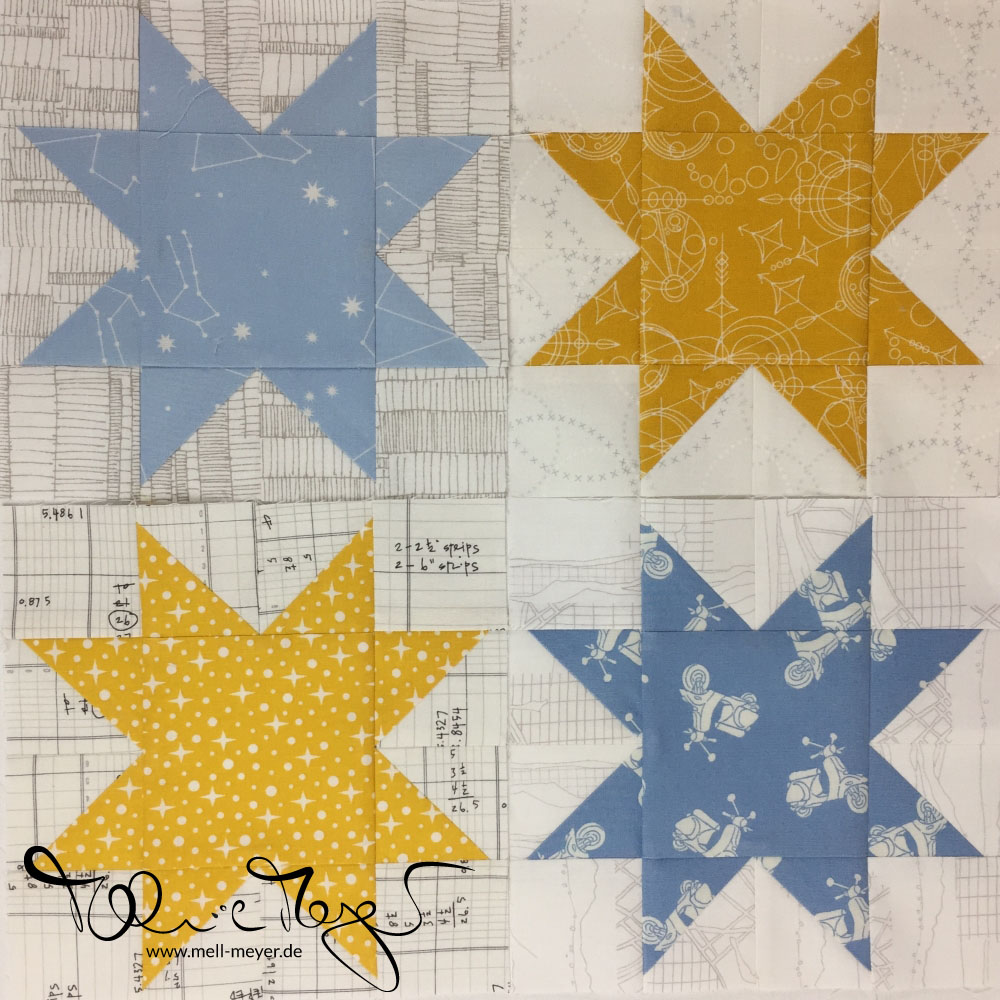 I worked a lot on this quilt in the last quarter but by a hair's breadth didn't make it. It was quilted by then but I still had to bind it. Now it is finally done about two month over the original deadline and three month after the baby was born.
So I gifted it right away and fortunately it was really great weather so we took baby girl for a stroll through the park to take the pictures together.
Here are two more progress pictures: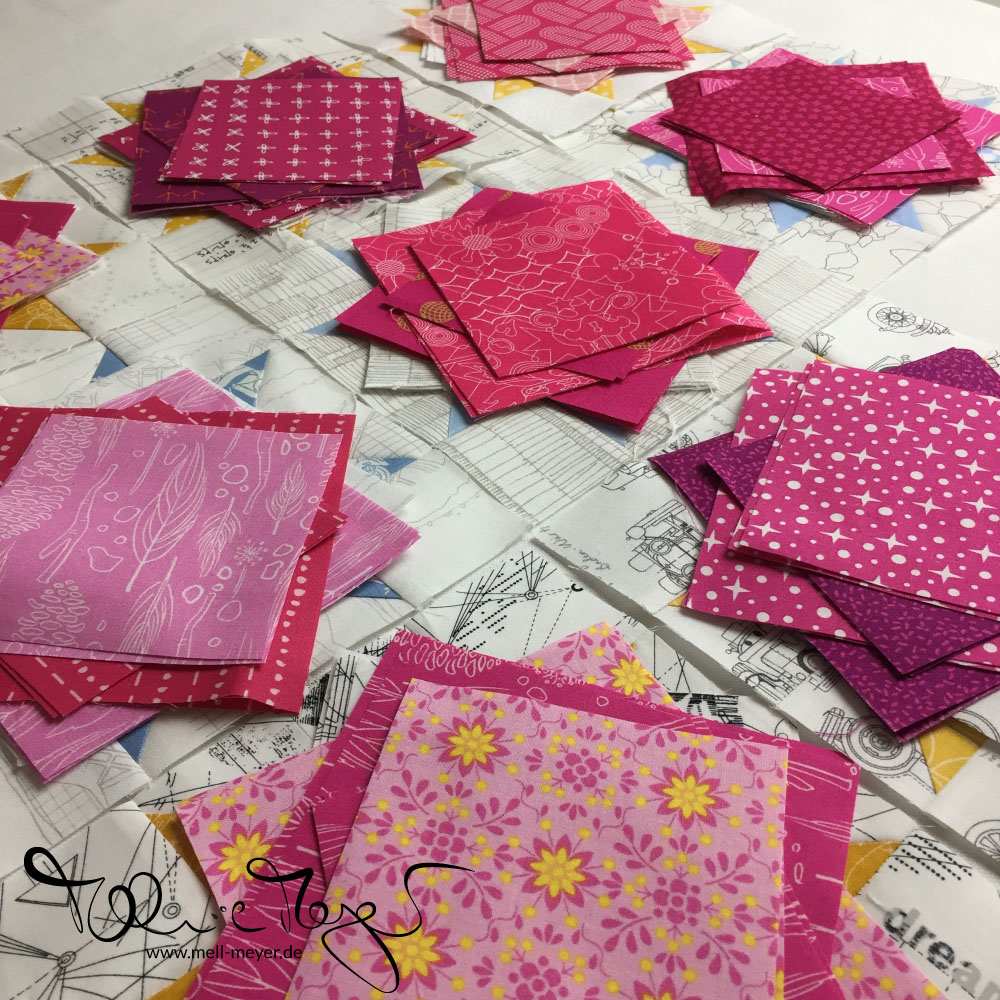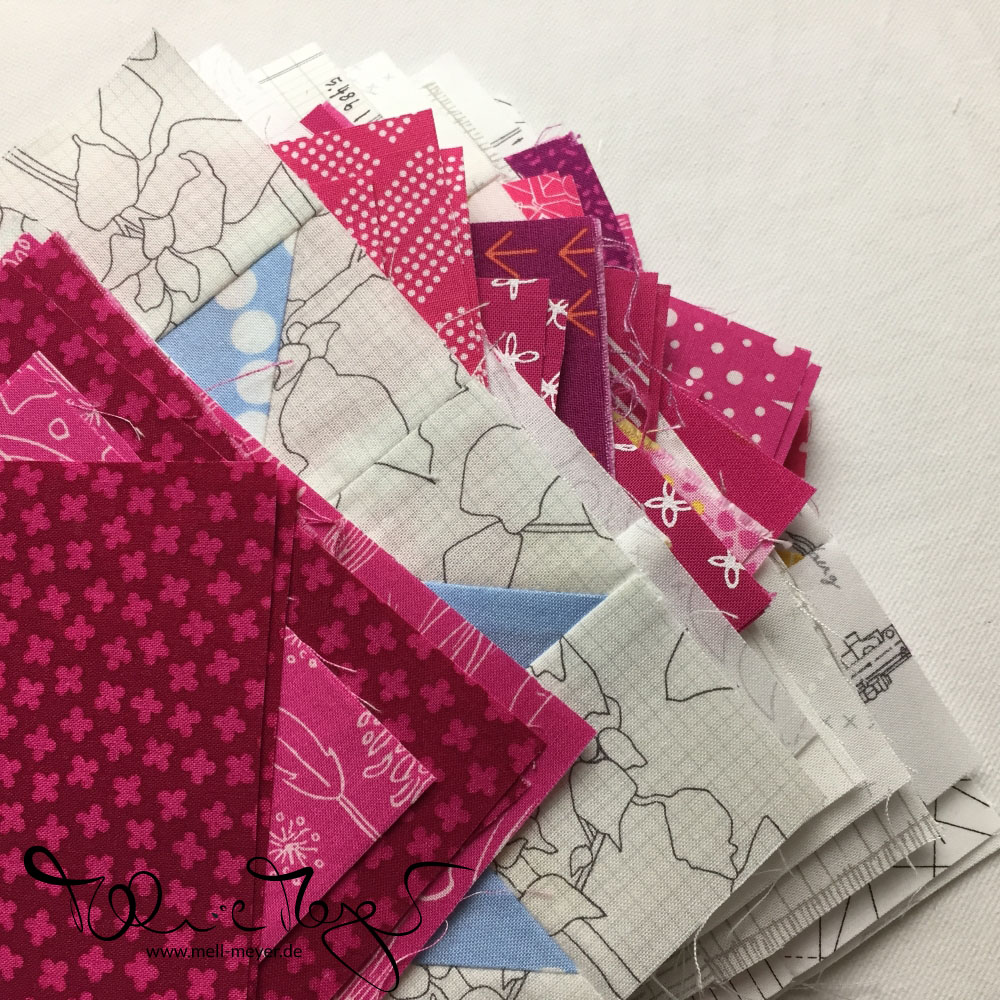 And these two from the sneak peek: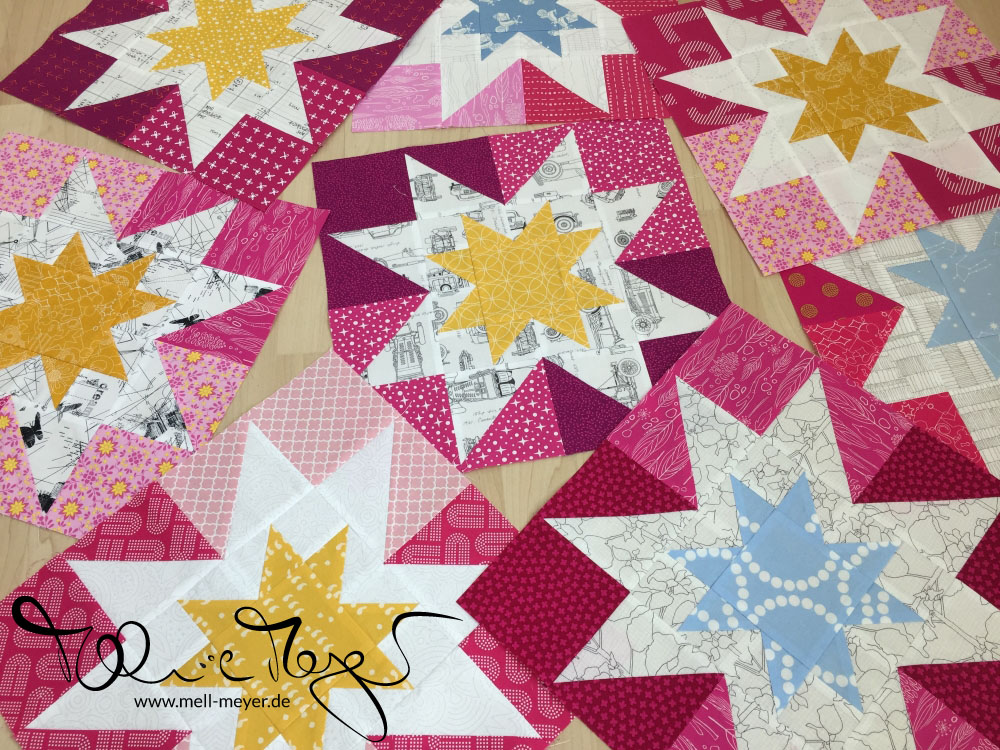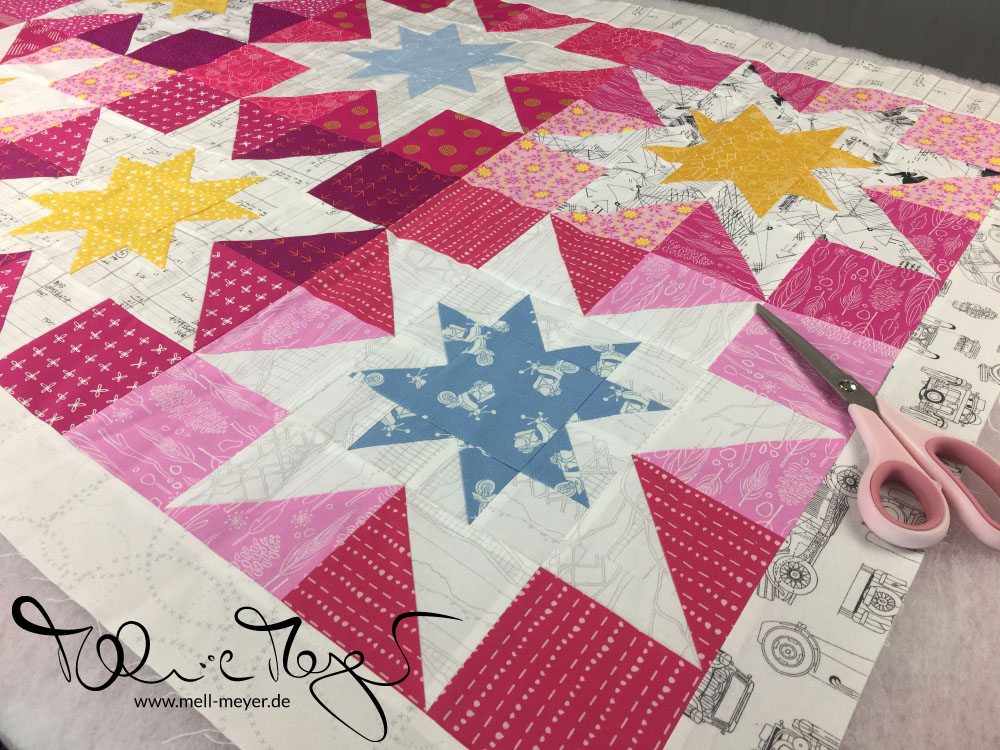 I took the first pictures inside as a backup plan. This one shows the total design & layout nicely: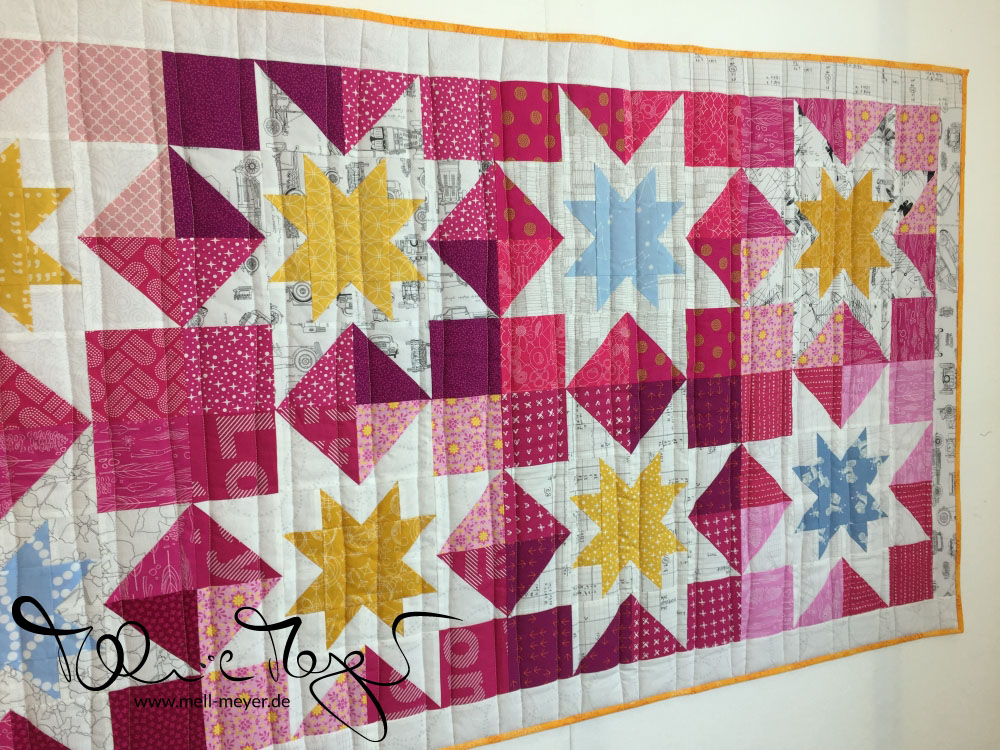 And here a detail shot with the backing: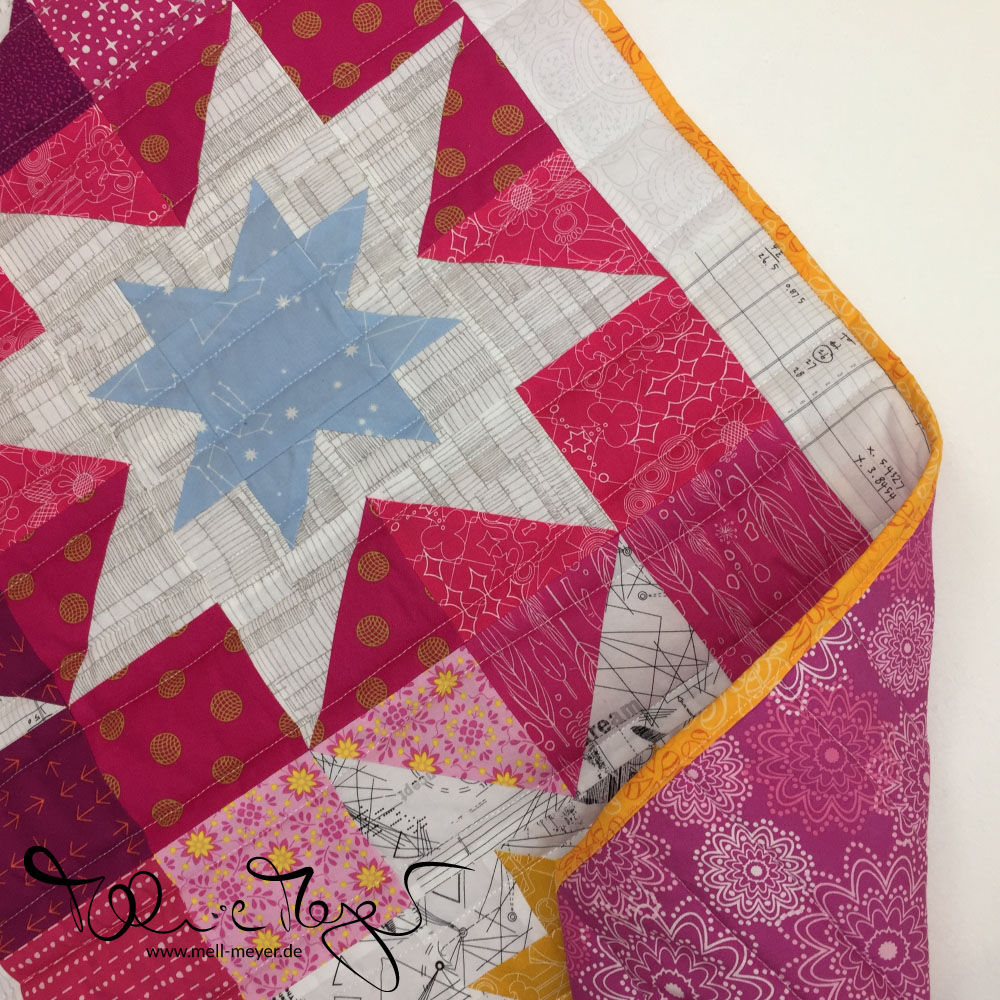 And then we went on the photography adventure: Two playgrounds – on the second one I even climbed up and took the slide back down. Wow, was that a fast one :)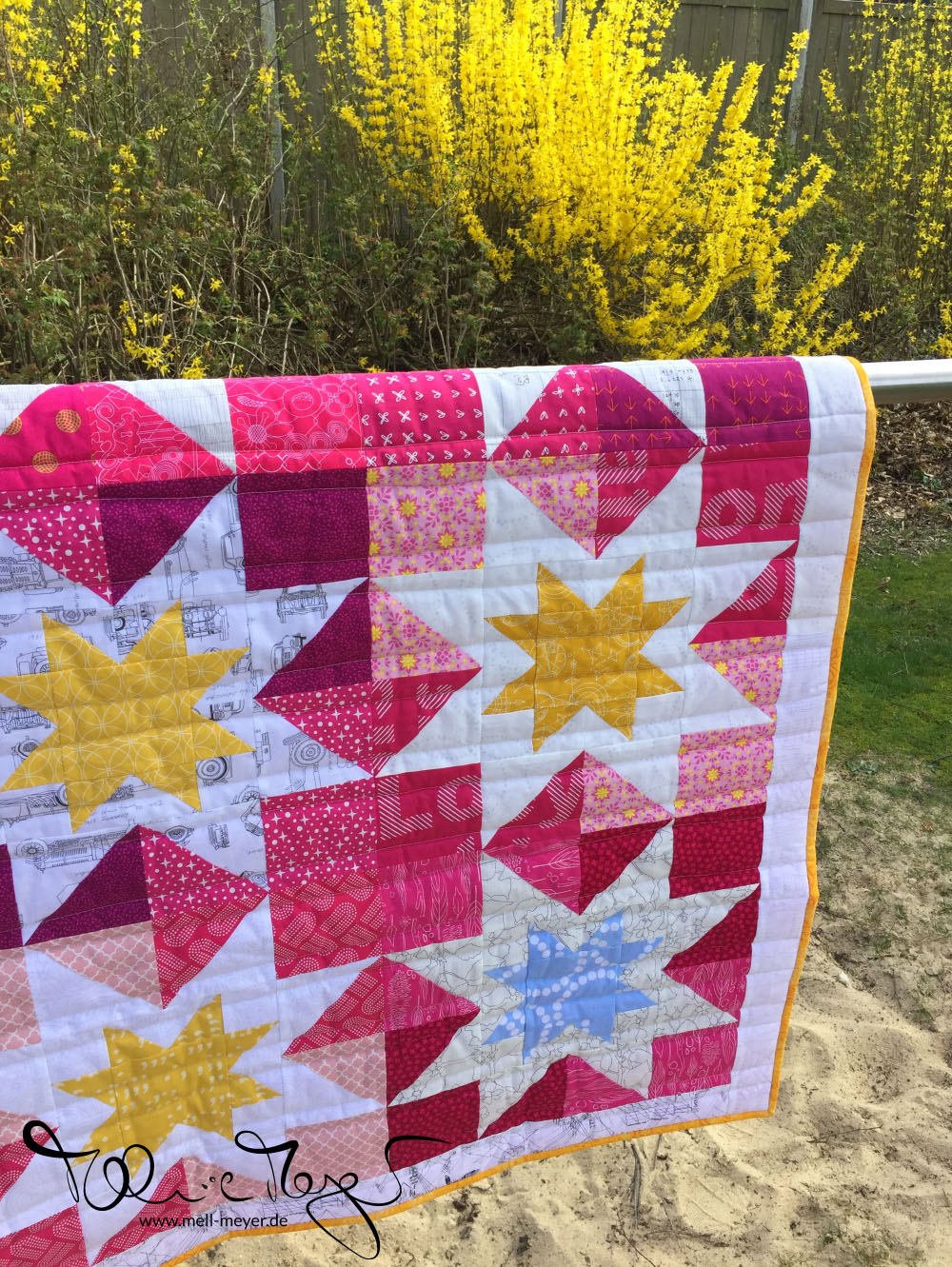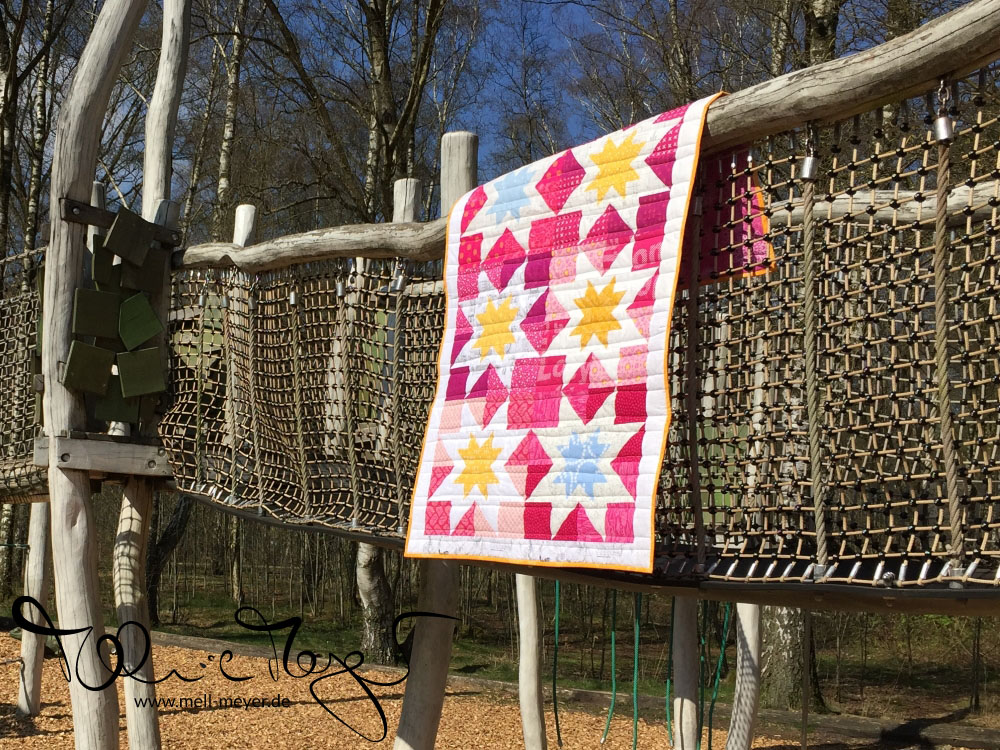 And lots of pictures with lovely spring flowers: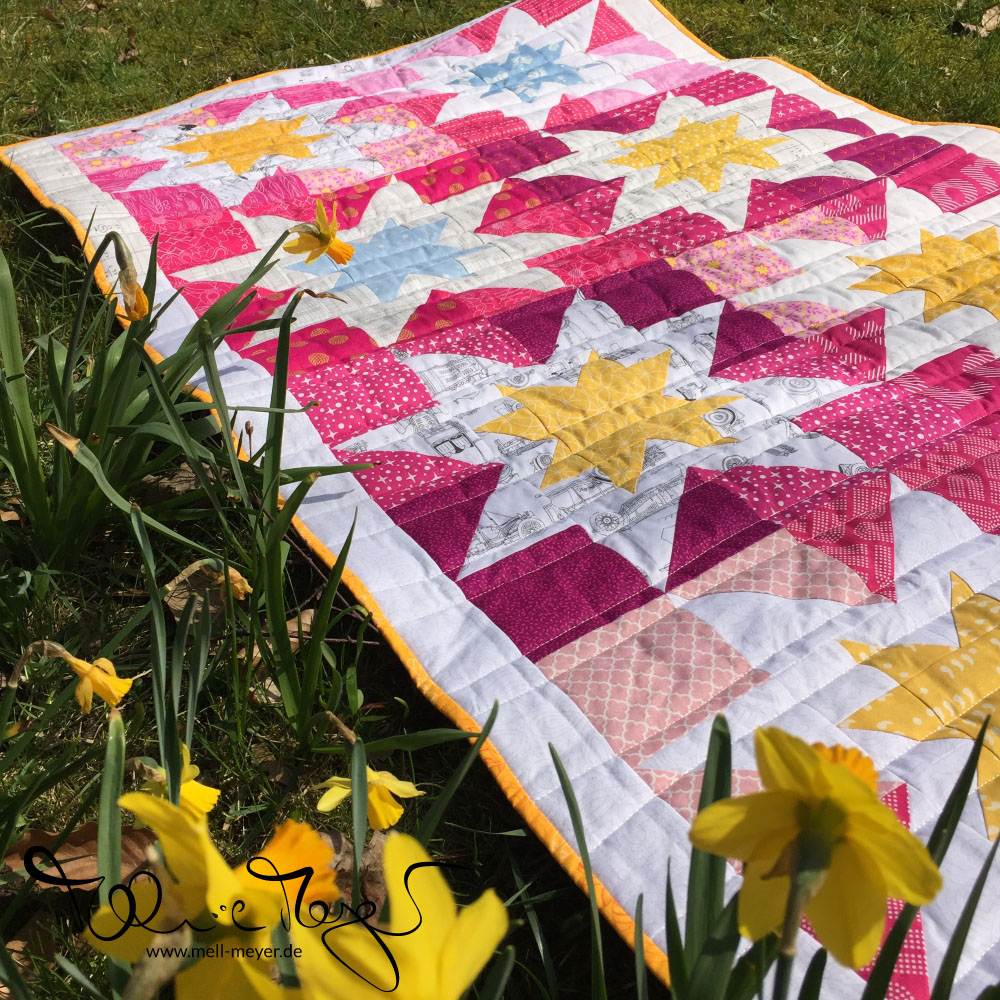 And Mama & Baby on the quilt: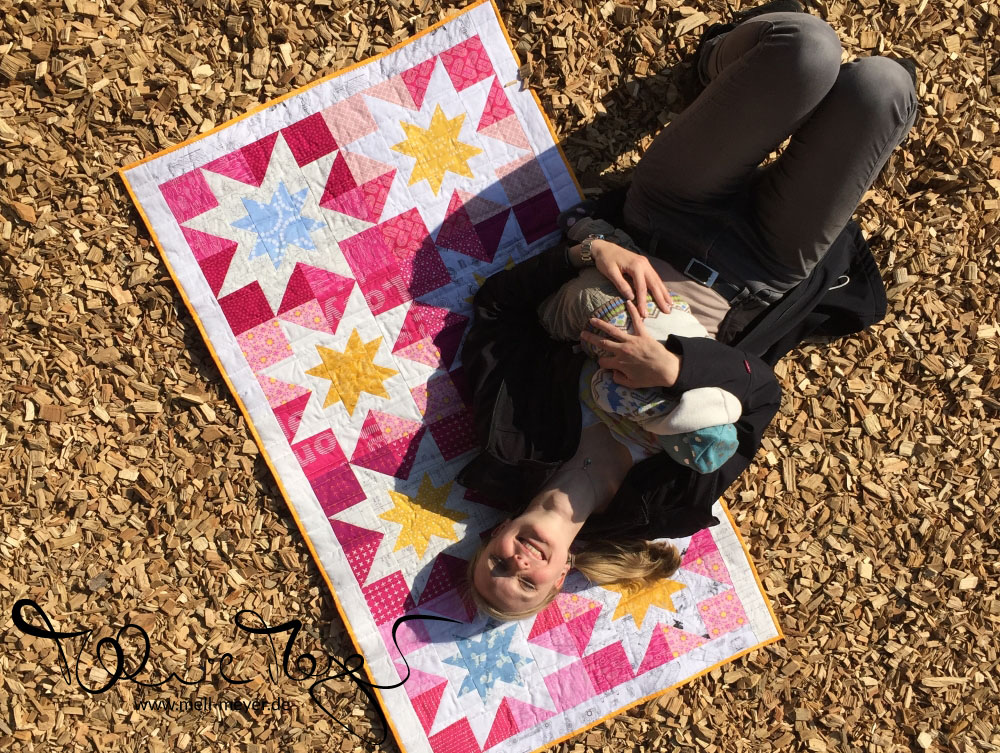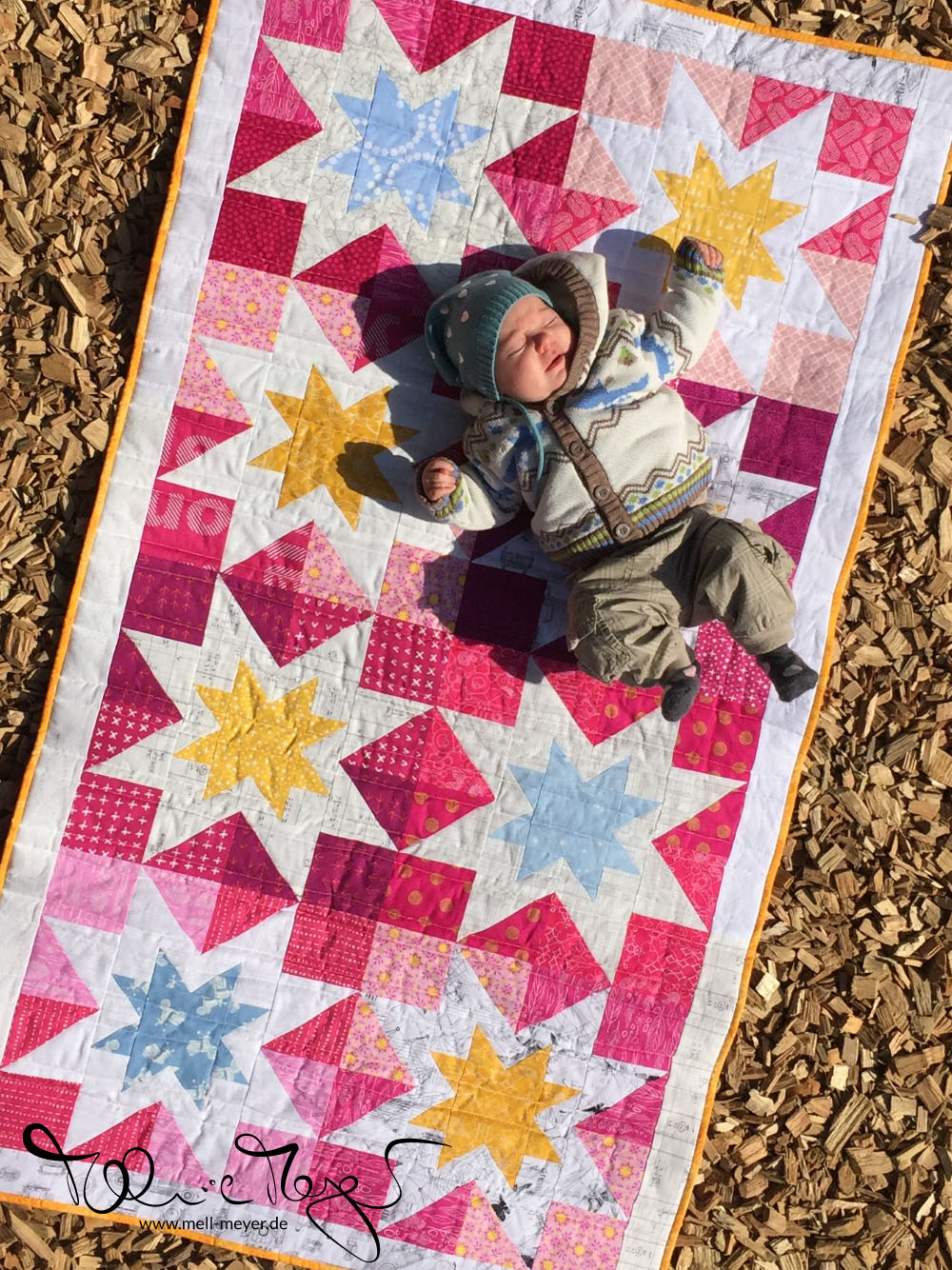 And we had a curious swan come around, too. This one definitely likes pink!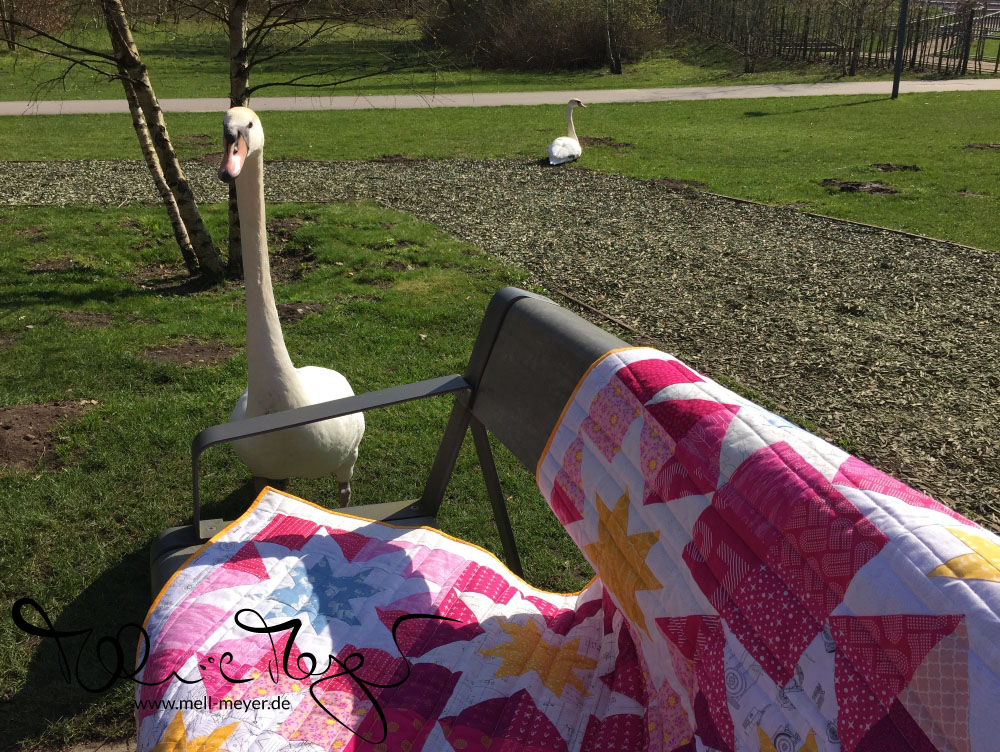 Though the quilt process started a bit slow, "like a turtle waddling through peanut butter" – I loooove the final quilt. The design is great. I am really happy with the colors. And the photoshoot in such lovely weather, in good company, having so much fun – it was just the icing on the cake.
Best wishes
xo Melanie
This Week in an Overview
Projects In Progress (~10)
Linking up at
Let's Bee Social #172 @ Sew Fresh Quilts
Scraptastic Tuesday @ She Can Quilt and
Modern Patch Monday @ Modern Cologne Quilters