My last quarter was dominated by my internal goal "to not start new projects". I was annoyed by my over- and ever-growing project list and was really determined to make a dent. And I did – if not on the number of items than at least with a lot of progress. I loved my #30minssewingdaily challenge which I mainly did in October but I will continue on in January. Come and join us, there will even be a fun giveaway! This will also be the first year where I join One Monthly Goal: See No. 4 for what I picked.
Finished
#quiltygift — Sew Together Bag for Allison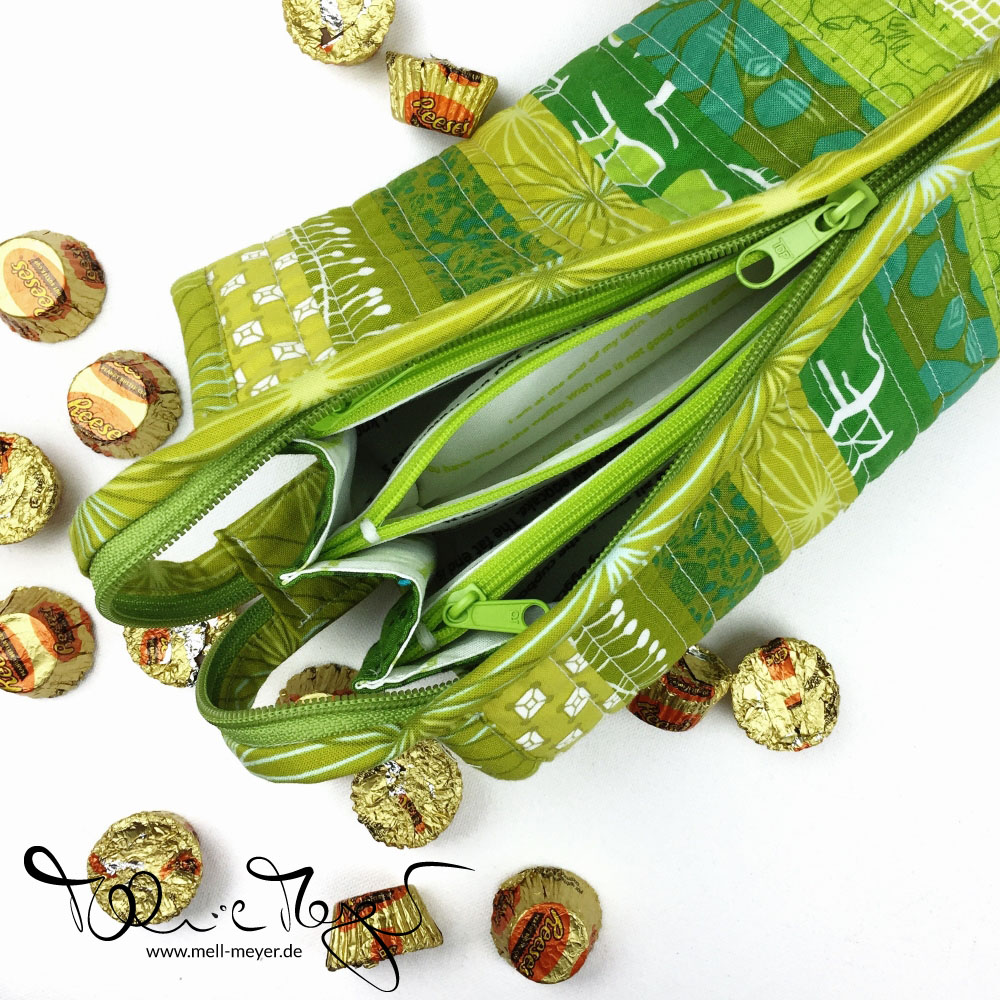 You can read more about it in the post here.
Finished
Some "Folksy Fish" Pillows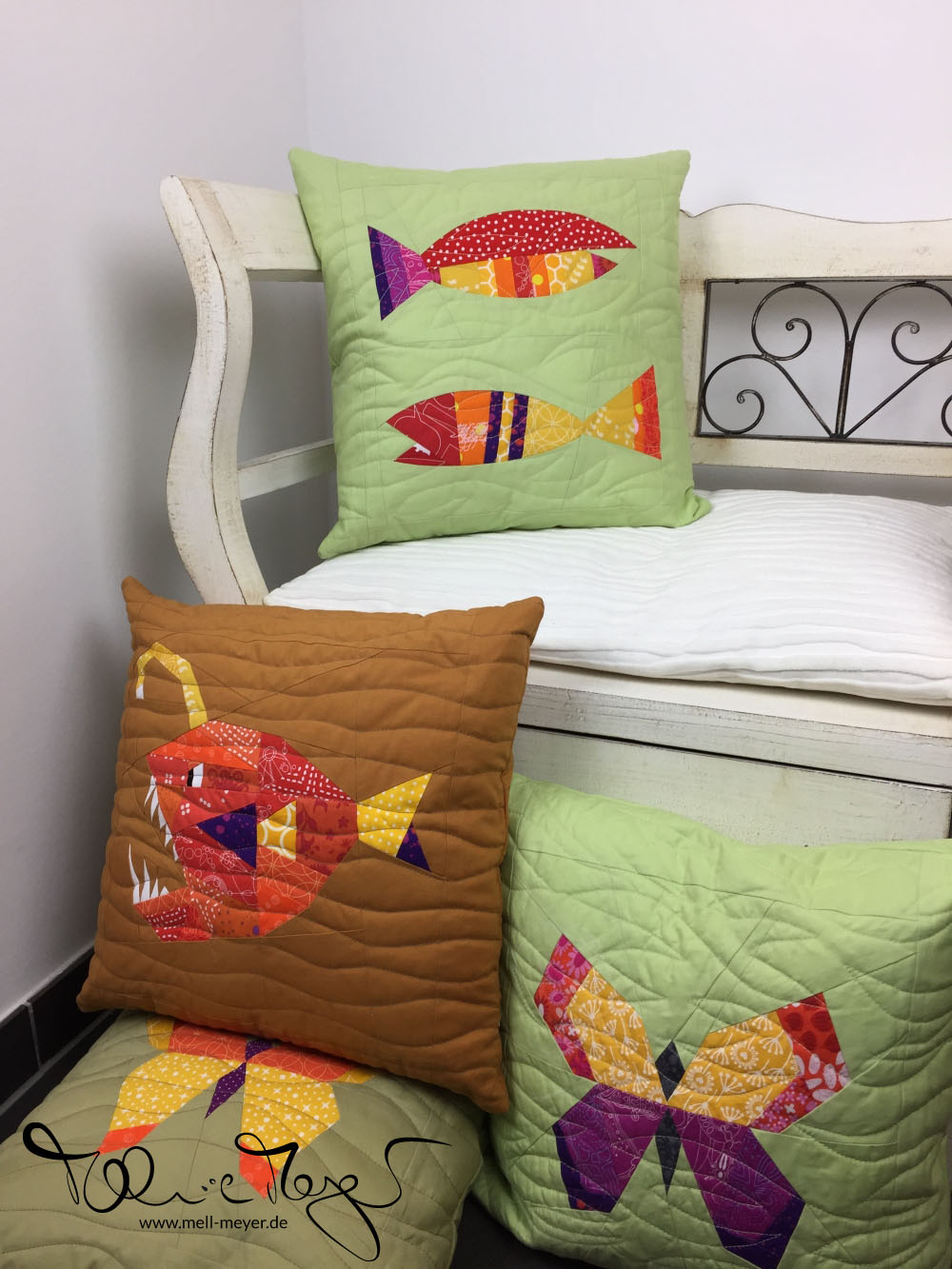 You can read more about it in the post here.
No. 1 – Technocolorgalaxy (Skill Builder BOM)
(since Q3/2015)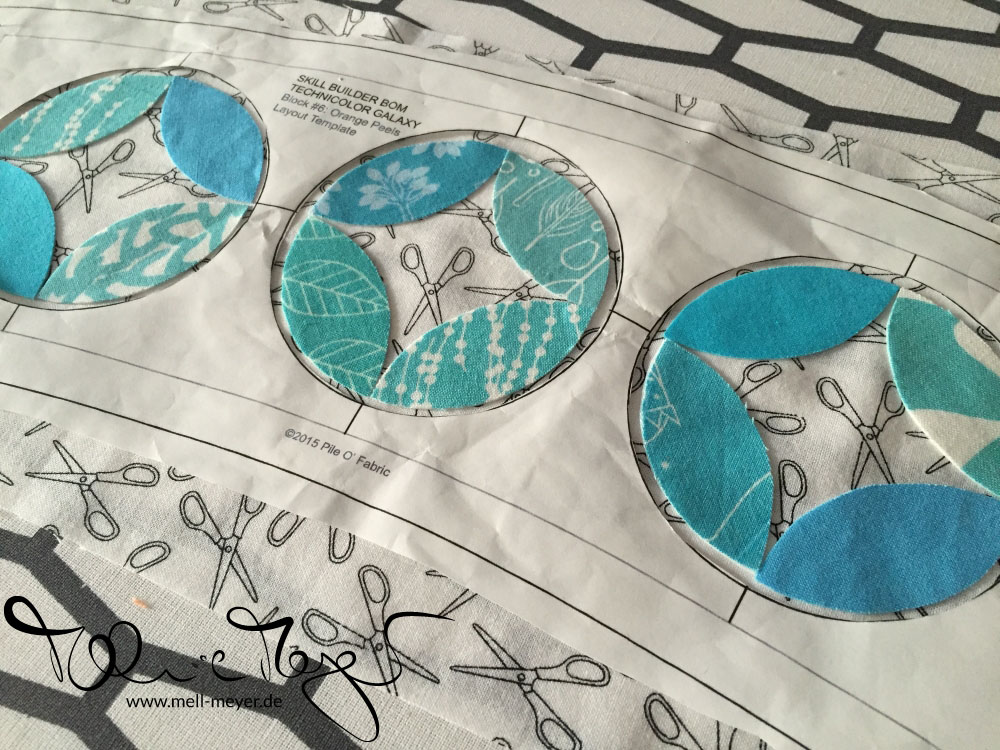 This project is so "old" it does not speak to me at the moment. Still thinking about whether to finish it or not…
No. 2 – Alison Glass – Ocean Waves Quilt
(since Q2/2016)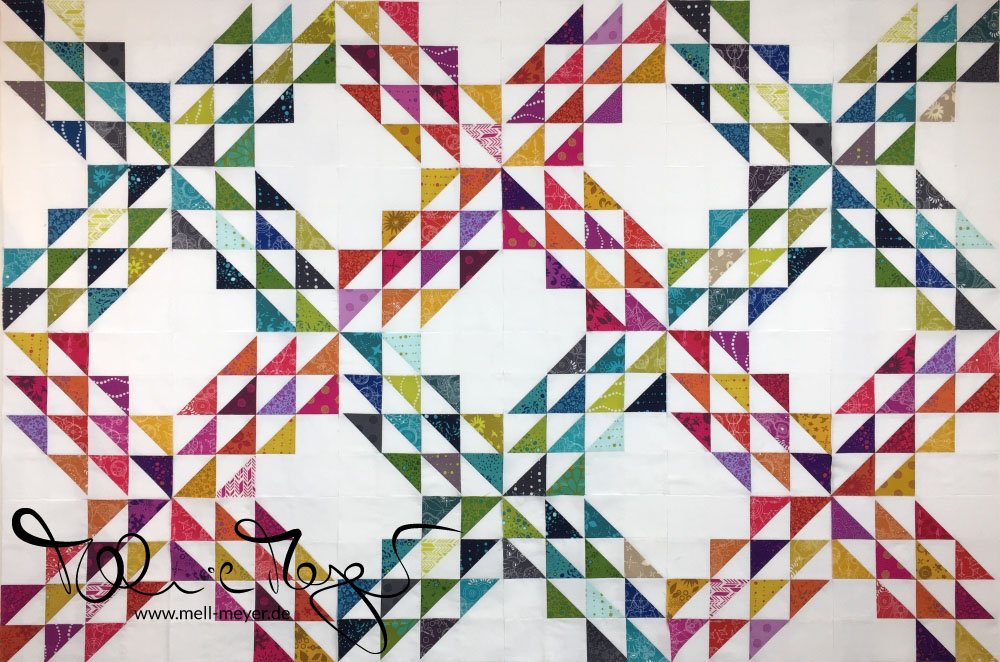 The above picture shows half of the quilt.
The longarm quilt is found: castlequilts The wideback backing arrived. Now I "just" have to finish the top. Only six blocks left. I am down to 42 of 48 blocks.
Progress
No. 3 – Wanta Fanta Quilt
(since Q3/2016)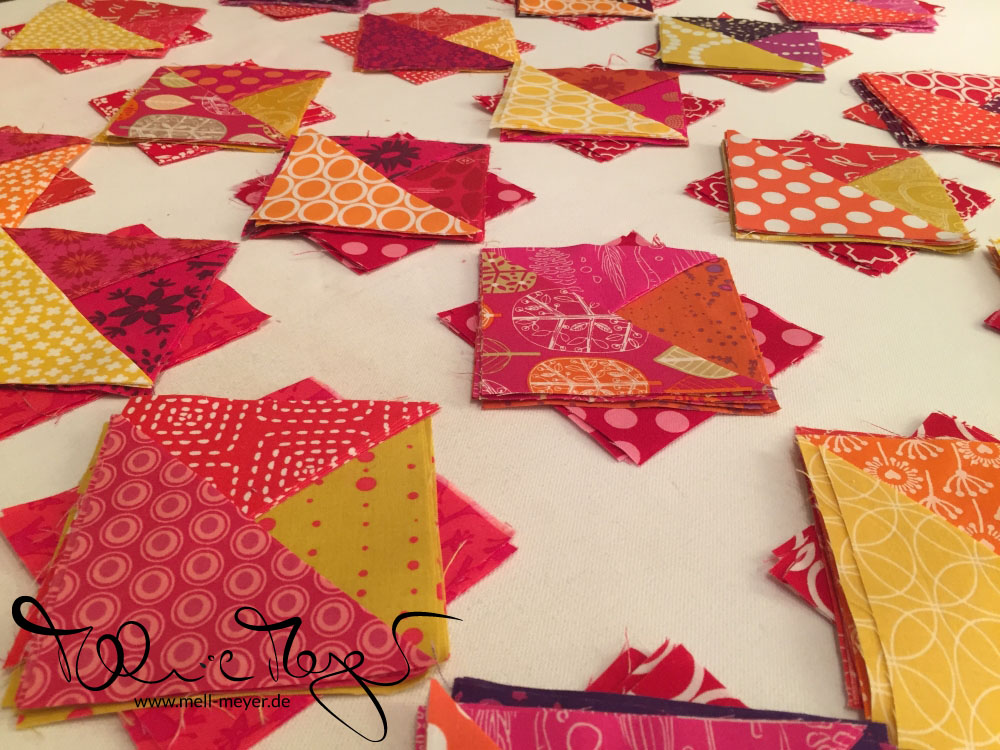 Because of the Instagram challenge I finished all blocks and arranged the layout. Ok, I will now have to unpick and resew some blocks, around six, but it got pushed along really far.
No. 4 – Plusquilt
(since Q1/2017)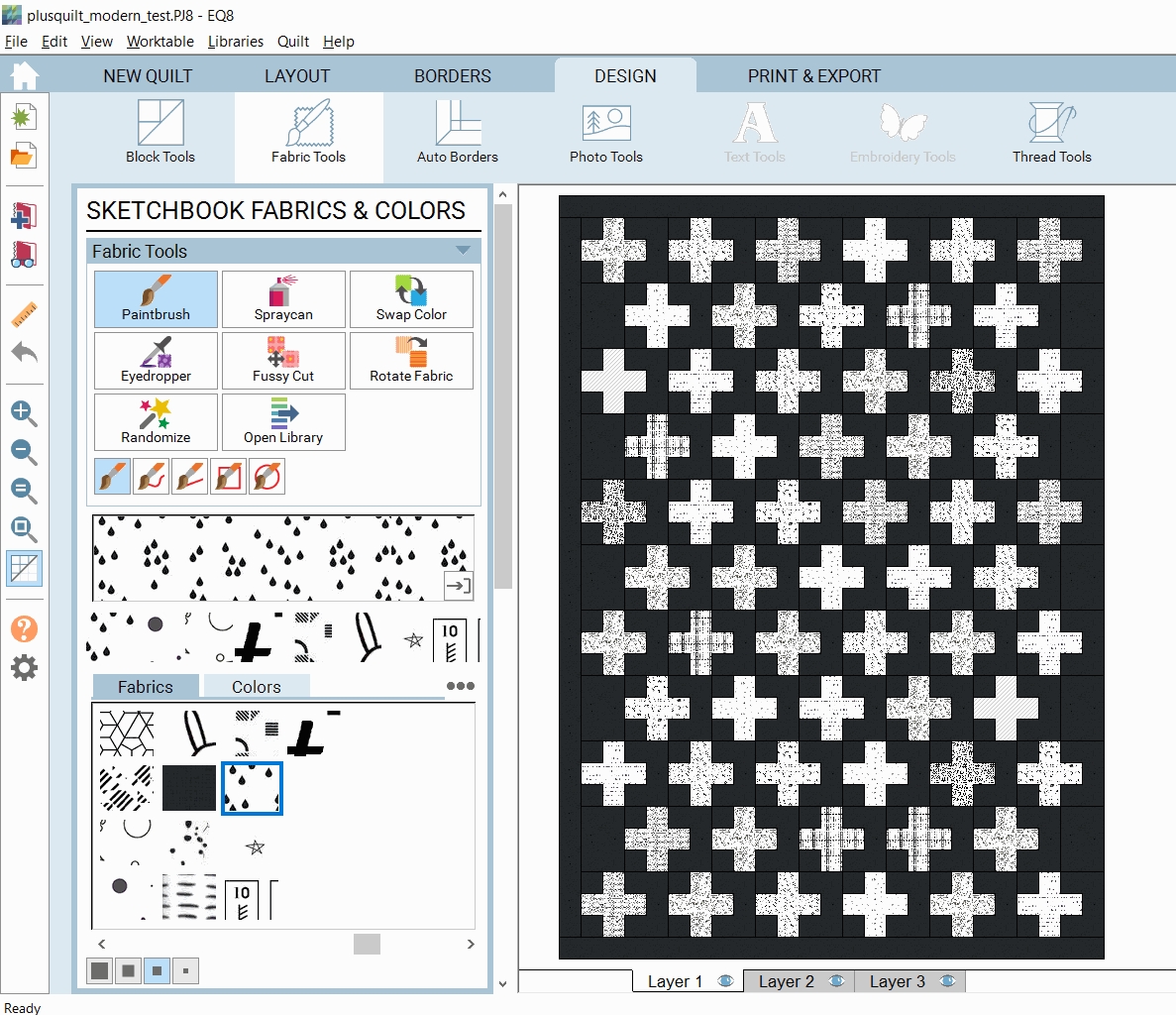 The layout inspiration is this. The color inspiration was this. I still have to reorder new background fabric and pick all the fabric for the crosses, but the layout is planned.
I will join @stephkucera and her #plusblockqal. That schedule is also why I will make it my One Monthly Goal to finish all blocks!
No. 5 – Whirly Girl
(since Q3/2017)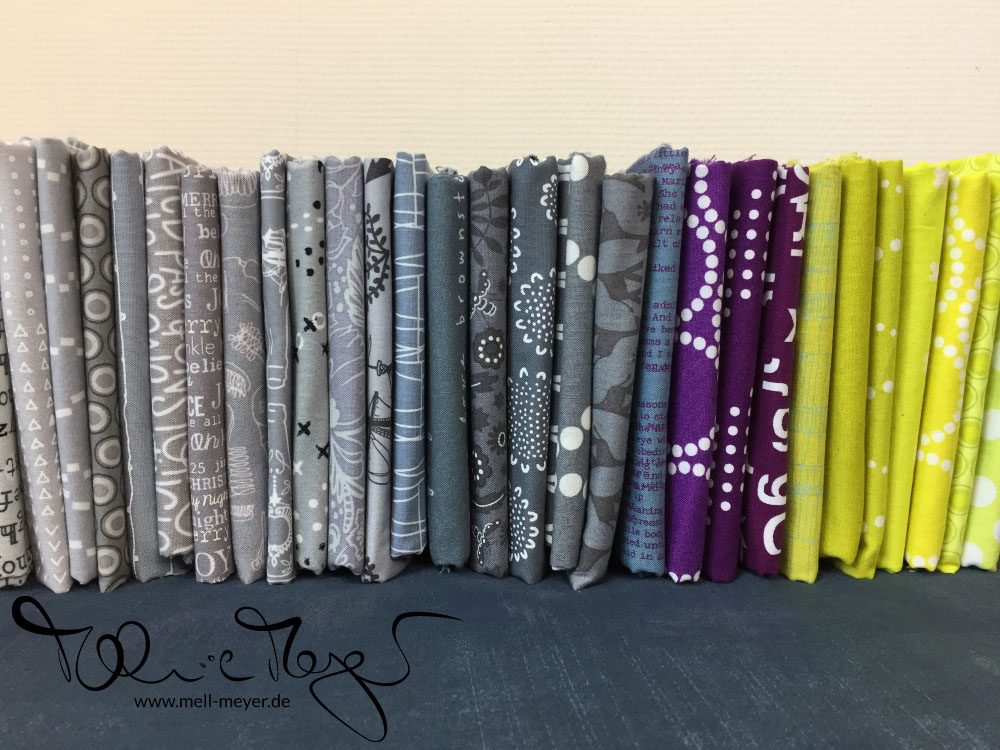 "Whirly Girl" is me pattern testing for Allison @ Campbell Soup Diary. I thought this was going to start sooner, that's why it got started already. So far the oficial testing has not been scheduled. The above is the color combination I am planning to use. Being friends with Allison, I have a small head start with sewing. But I am not allowed to show you guys a lot, yet.
Progress
No. 6 – "Nonconformist"
(since Q3/2017)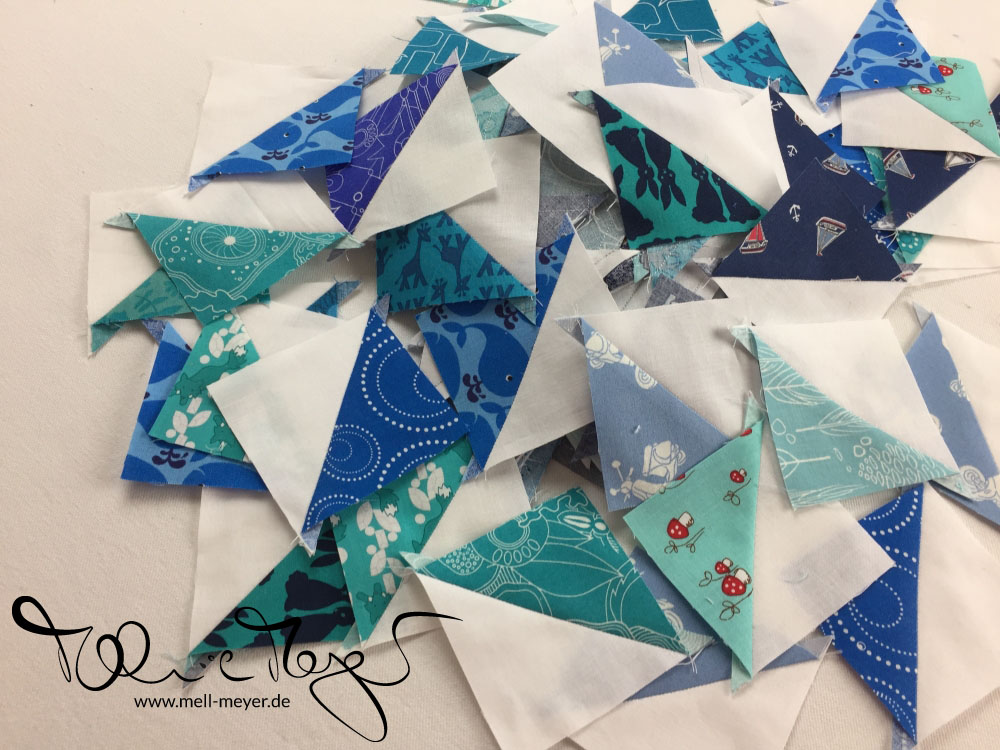 I finished all blocks and decided on a layout. "Just" piecing the top and quilting :) As it is a slightly smaller quilt, I hope to manage this, too. I would really love to finally reduce the number of open projects.
No. 7 – The last Sew Together Bag
(since Q3/2017)
One sew together bags still left. I started three in one go. You can read about my first one here and I finished the second one this quarter. Now only the last one for myself is left. And it is sooo close to finishing!
Progress
No. 8 – Grete – A Wallet
(since Q2/2017)
I had been considering sewing myself a new wallet for quite a while now. I have settled on the Grete pattern (German) by Machwerk. I really wanted a wallet with a zipper closure. So let's see how well that turns out.
I have ordered all zippers and have a fabric plan. Alison Glass fabric and rainbow of course :)
I had hoped to finish this one with the help of Iva @schnigschnag-quiltsandmore at our patchwork retreat. Unfortunately I got really sick and had to leave after just one morning of sewing. It is about third to half finished. If I could just figure out how to finish it by myself or visit/video-conference with Iva :)
No. 9 – "Good Wishes" Bee Quilt
(since Q3/2017)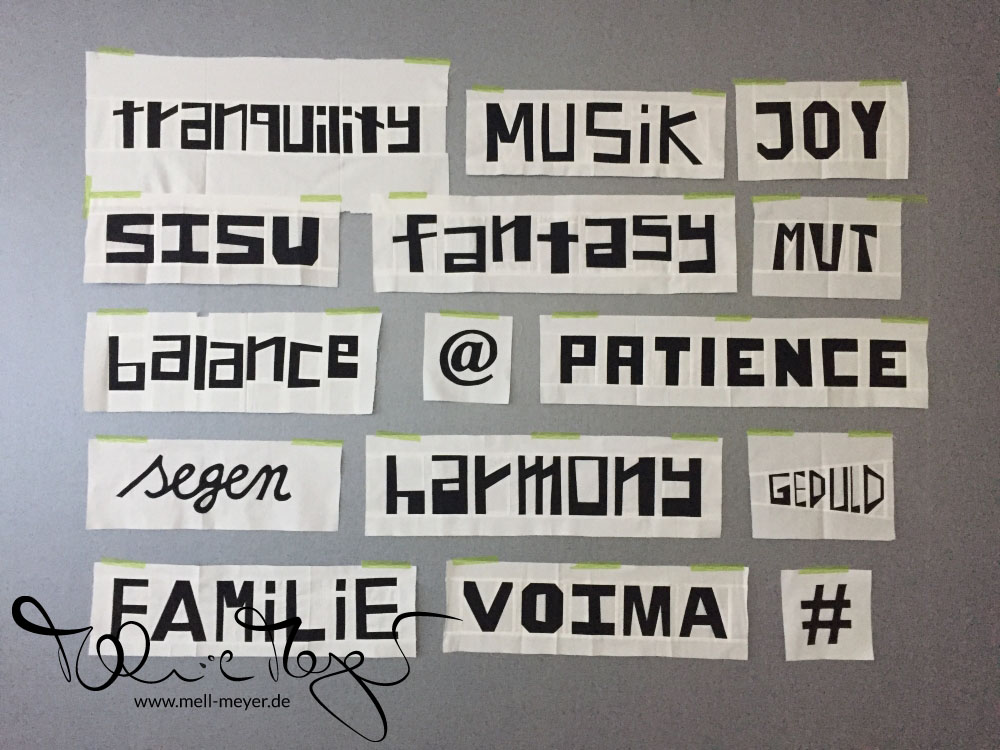 I am still receiving blocks but this is a new picture to show the general layout idea.
I received lots of blocks and those need to be finished into a quilt, too. You can see some of the blocks with the Instagram hashtag #improvbee, they are the black and white words and symbols.
NEW
No. 10 – #Patchwork Forest Christmas Quilt
(since Q1/2018)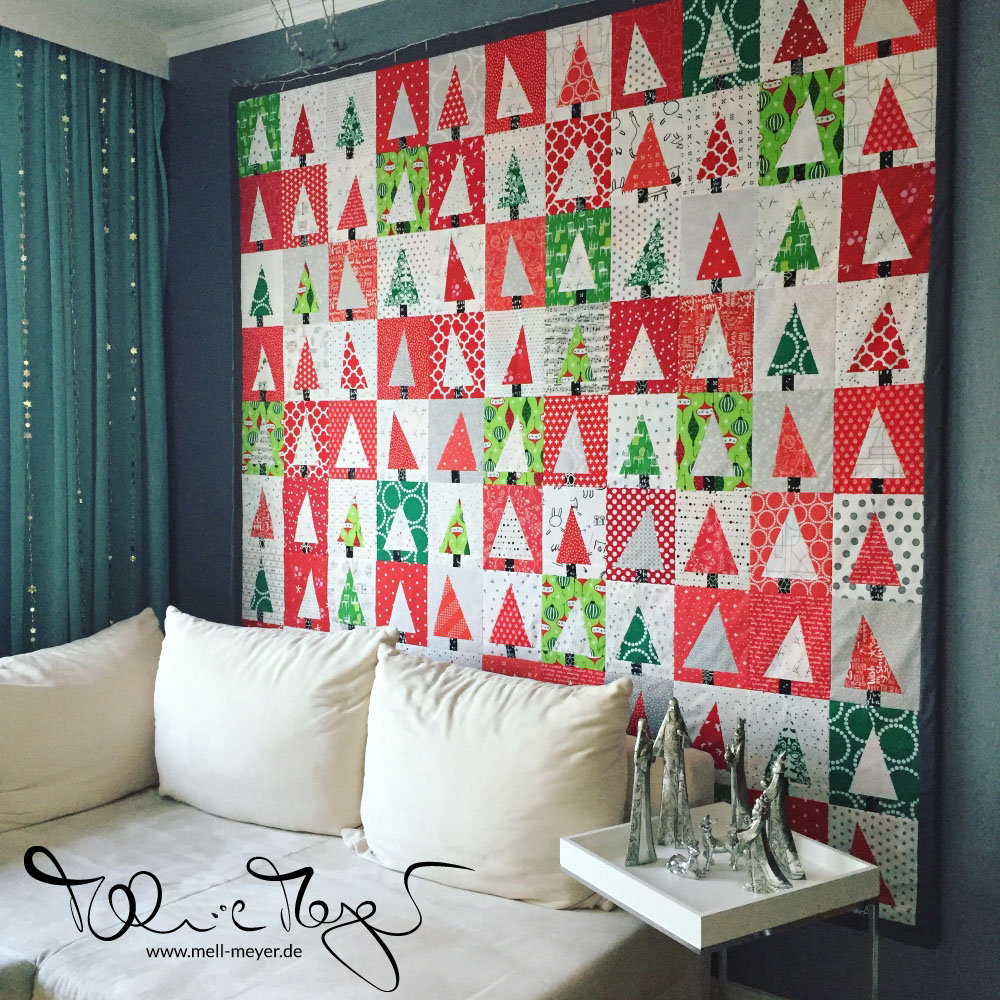 This is the ONE project I started this quarter – I held strong until the 3rd of December when I caved and decided to finish an 80×80 quilt top in a week. You can read more about it here.
It is "just" a top so far and needs quilting. As it is a seasonal substitute for my quilt frame no binding required here :)
NEW
No. 11 – Six more Couch Pillows for my Dad
(since Q1/2018)
And this is one project I was asked to add to my list. My dad looooved his Christmas pillows and asked for six more. Two with motives on them and four plain/solid colored ones. The motive will be mushrooms with this pattern also by lillyella. The color concept will of course remain basically the same.
Bee Blocks
For motivational purposes I am keeping my bee blocks on this list, although they do not qualify for an official "Finish!" later :)
#improvbee
I have decided to stop this bee for the moment. It takes me way too long to do the required blocks. I am actually still way behind. So even without 2018 appointments I am still due some for 2017! Two blocks for each theme are still due: Plant Hangers & Watercolor Shapes.
quilty circle of bees
Yeah, I am up to date! We will be receiving instructions every two month.
NEW: Fleißige Been'chen
In exchange for the #improvbee I joined this new one. It has a simple one block approach with fabrics sent out – no working from you own stash. Some members even send precut pieces you "just" have to assemble. That is why my January blocks are already finished. I am hoping to stay up date here "easily".
My list is still as long, so I am keeping my approach – "no" new projects and regular sewing time courtesy of the #30minssewingdaily challenge. You are still able to meet the giveaway requirements – join us!
Best wishes
xo Melanie
Linking up at Finish Along Q1 2018 @ She Can Quilt
One Monthly Goal – January @ Elm Street Quilts