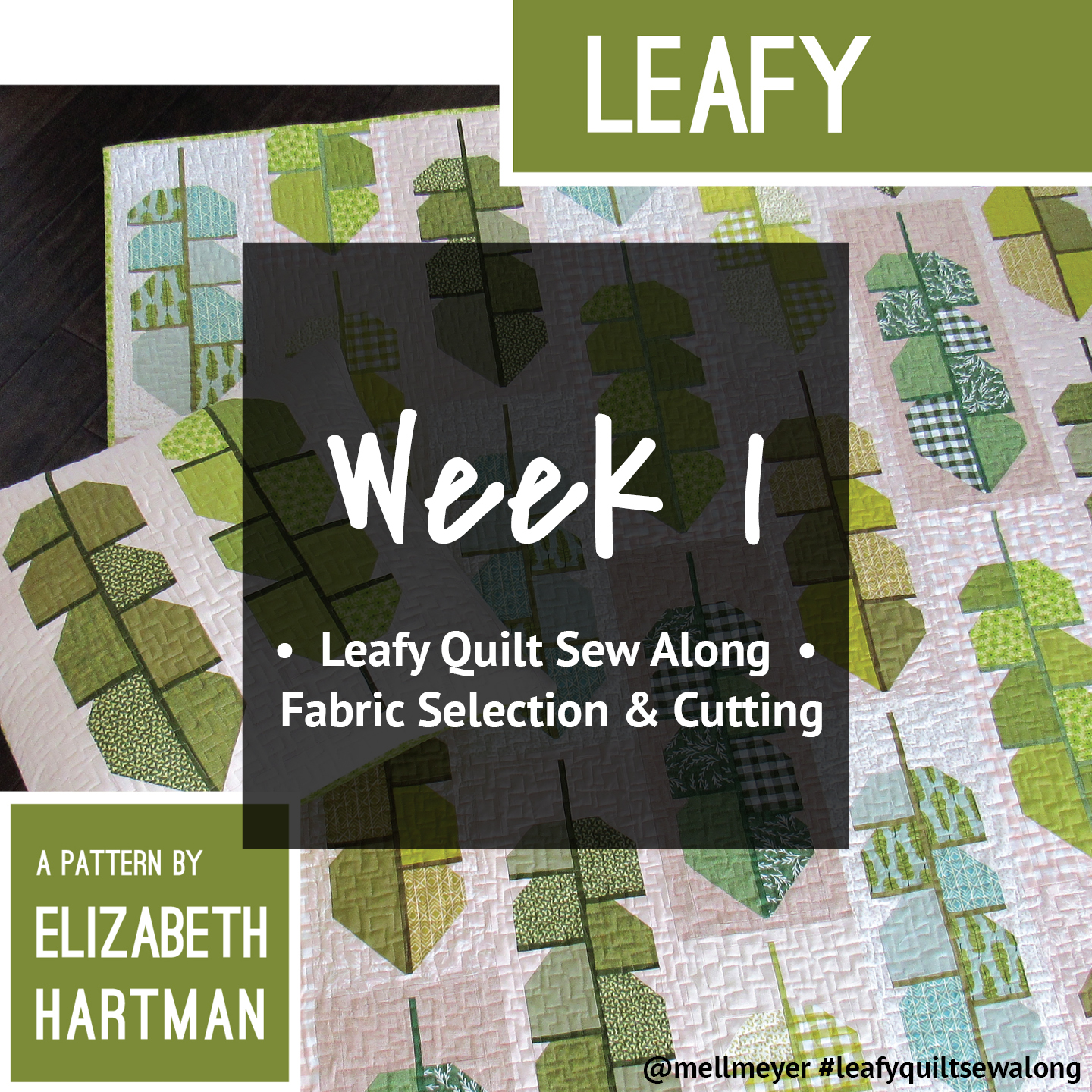 I hope you had as much fun last week as I. Now on to the next phase in this Leafy Quilt Sew Along.
This week we will select fabrics – if you haven't already – and cut those beauties up into tiny, tiny pieces :)
Task
This weeks progress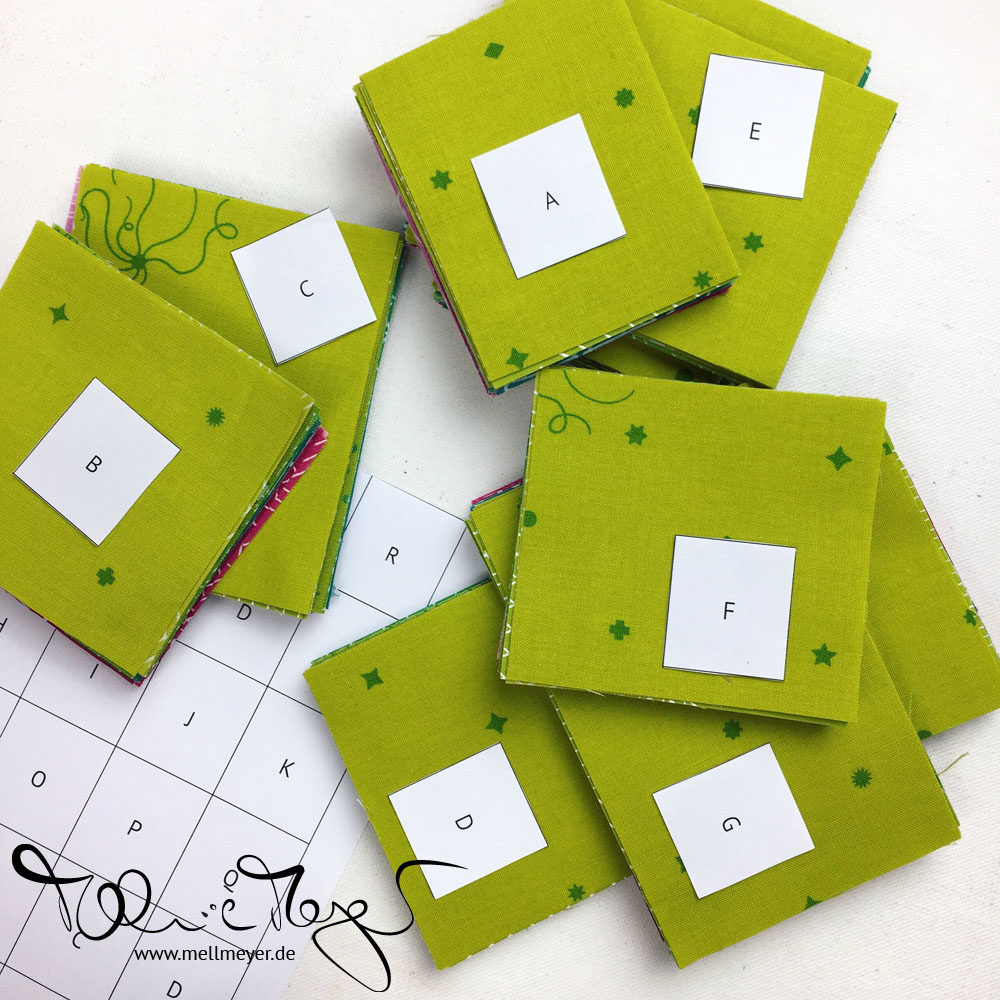 I started with cutting up my leaf fabrics for the Full Blocks. But I will confess that I have not yet cut up my Upper and Lower Block fabrics. I picked enough different fabrics for my Full Blocks but will repeat fabrics for the Upper and Lower Blocks. I do not want to have the same fabrics side by side, so I will decide which fabrics and cut those when I have finalized the layout of the Full Blocks.
You are looking for those small labels? Here is the "Leafy Quilt – Pieces and Block Labels" file.
And then I started mixing and matching. I had a lot of fun! Though you might call me a bit geeky with those printouts I made :)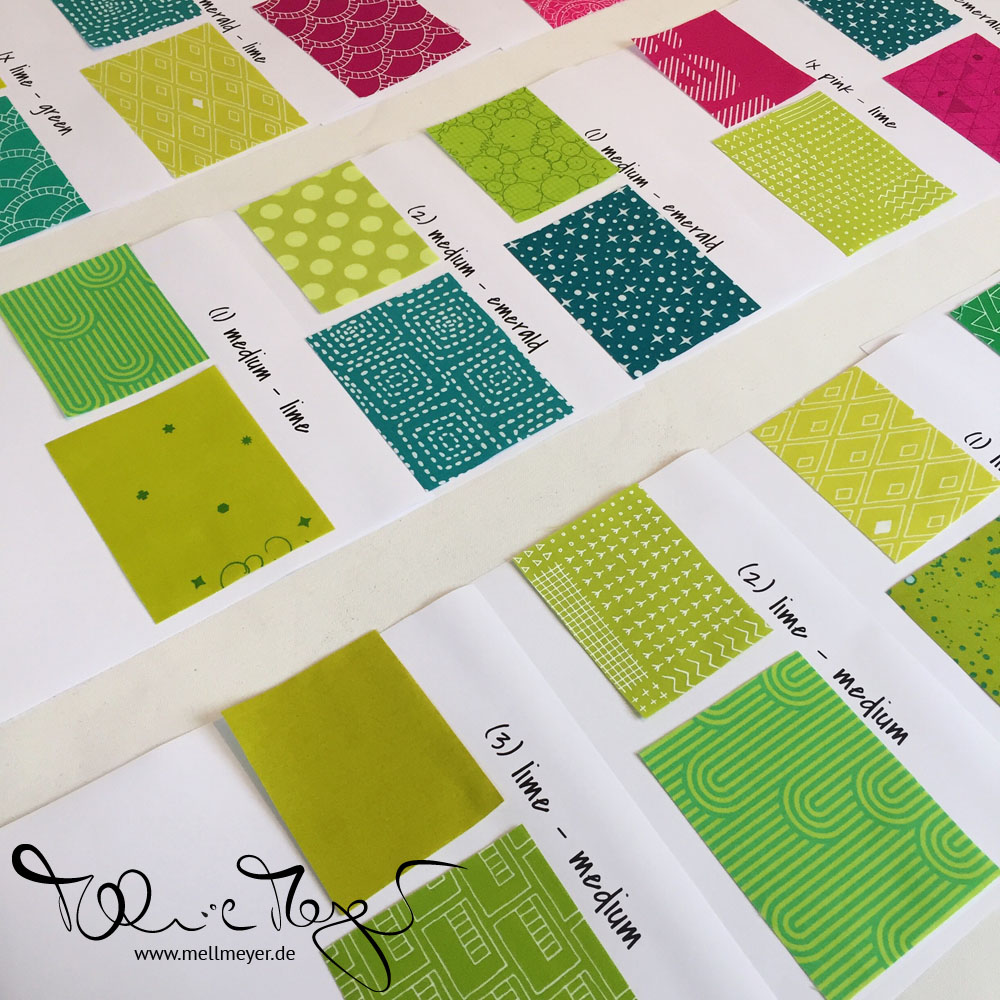 And then to cut the background: As I am using "just" one fabric of course I cut it differently. I started with strips the size of the background piece and then subcut to the right amount. Even without the long parts – that do not fit on my hand – it is quite a stack.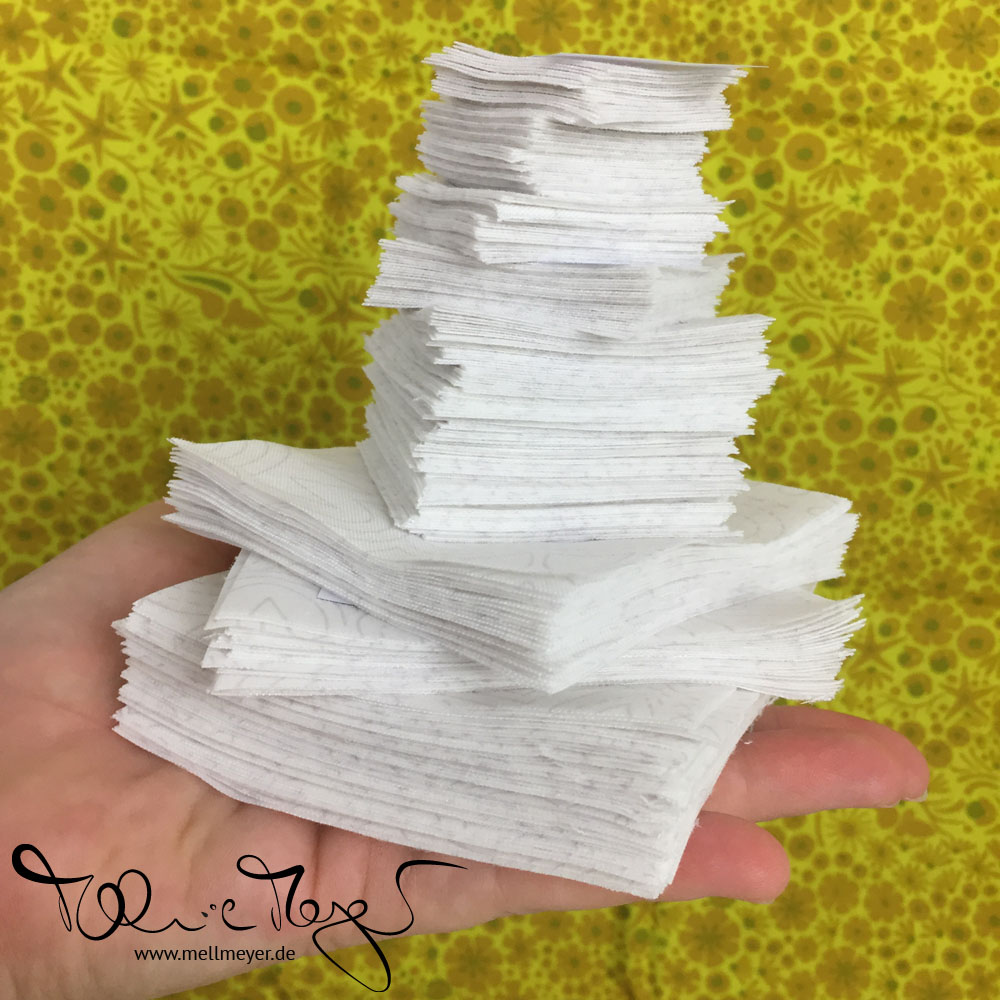 Tips & Tricks
Be careful with directional fabric!
This is NOT a fault of the pattern. But I messed up when cutting the A+F pieces of my Full Blocks. F is as long as A is wide. But if you twist it around – you will mess up directional fabric! So you can do it for non directional fabrics. But do NOT do it if you want your directional fabric aligned.
New blade!
I would highly advise to use a new blade in your rotary cutter. This is pretty logical and common knowledge, but sometimes we forget but it makes our lifes so much easier. With a new blade you could also stack a few of your fabrics and cut multiple blocks at a time. This saves much time but only workes well with a new blade.
Starch?
Also if you want to, you can slightly starch your fabrics before cutting. It will keep them more stable. I have first heared about this from Alyssa @ Pile o' Fabric. But I guess there are a few more posts out there if you want to read up. I am a fan, but it is a controverse topic – similar to pre-washing your fabrics. Do whatever you prefer!
Pattern Mistake?
Also there might be a mistake in the pattern. Before you start cutting & sewing always (!) check the pattern designers page for pattern corrections. For Elizabeth Hartman you can find it here. For future reference, because currently there are no corrections listed for "Leafy" but a few for other patterns. So if you have or are planning one of those…
Also I was contacted about a probable mistake: I think it is one and send Elizabeth an email. It is on page 7. For the Large Quilt you would need to cut (32) Full Blocks, (4) Upper Blocks and (4) Lower Blocks. The other numbers are for the Small Quilt.
Community
My Instagram Highlights
I thought it would be nice to share highlights of what the group has been up to. Nonetheless be sure you follow the hashtag #leafyquiltsewalong on Instagram. Look around, like and comment!
So far three fabric stacks have been posted:
Sponsor
Make Modern
Also I want to give a shout out to our sponsors. They are the ones that make the prizes for you at the end of the Sew Along possible. This weeks short profile: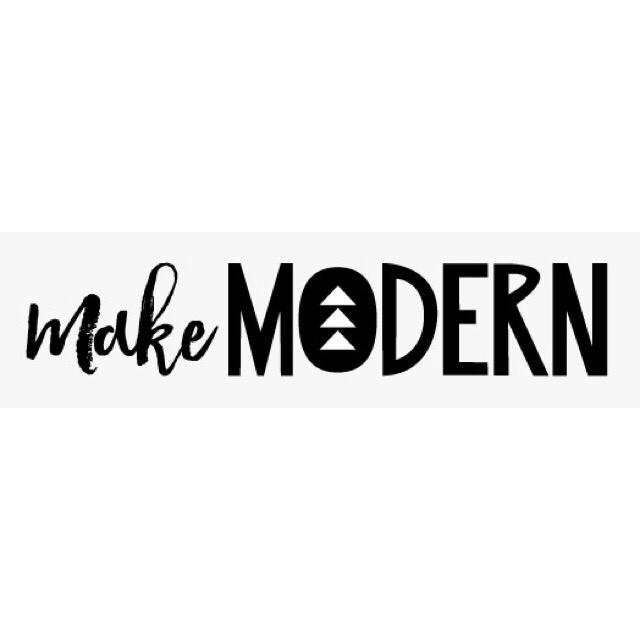 Make Modern is a digital magazine founded 2014 by three Australian quilters. So they just turned five. Congratulations! I love this
post
about their celebration and you can join a huge giveaway with
#highfivemakemodern
The magazine is produced in Australia by a small team of passionate modern quilters with creative collaborators from all over the world. You can buy the magazin in a subscription but also as single issues or bundles.
​Interested in a bit more: Head over to their About page, visit their Shop or their Instagram profile. You might already know the #makemodern hashtag :)
Now grab your rotary cutters and your beautiful fabrics and slice them up :)
Please remember to post your progress with the hashtag #leafyquiltsewalong. And tag me @mellmeyer if you want to.
Have another tip for this weeks task? Tell us in the comments!
Have you signed up for the newsletter yet? No? Do it now, that way you can't miss any new posts and information.
br>
See you next week!
Best wishes
xo Melanie