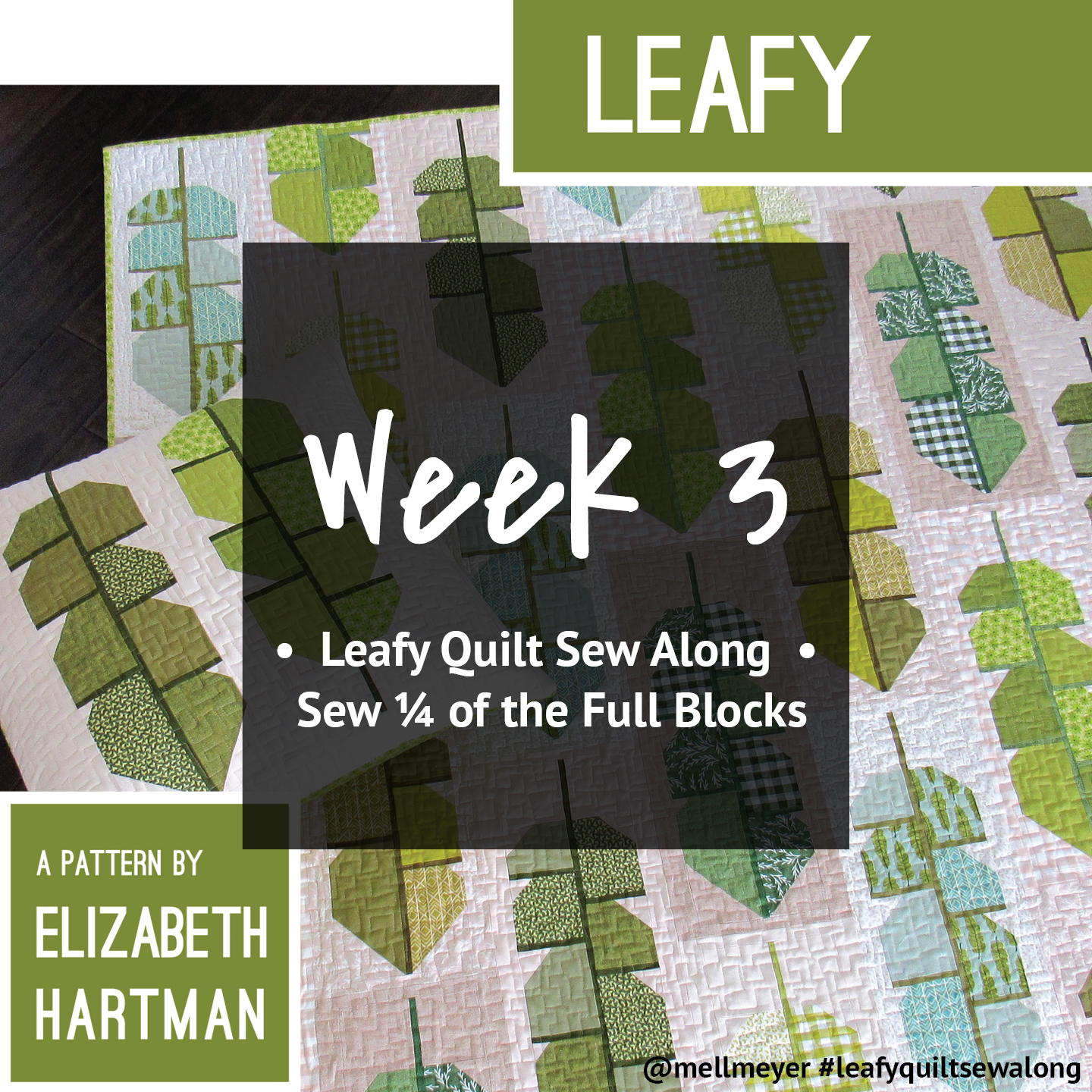 So, did you get through your first set of blocks? Was it easy (enough) or how are you doing? The next phase in this Leafy Quilt Sew Along:
The second set of Full Blocks.
Task
This week's progress
So after last week's long blog post – with lots of text and rambling. This week I will just give you the eye candy :)
Here are 12 of my 13 finished Full Leaf Blocks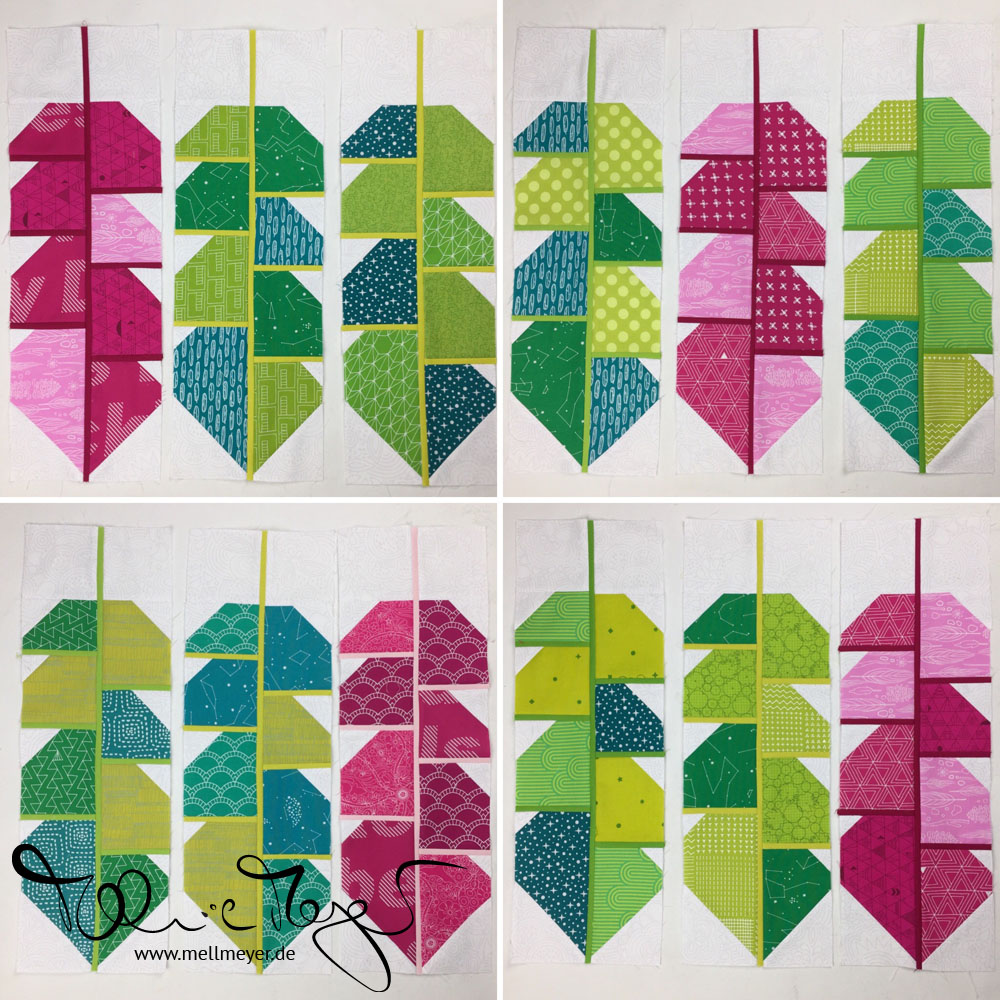 Some details: I have used five different stem fabrics already…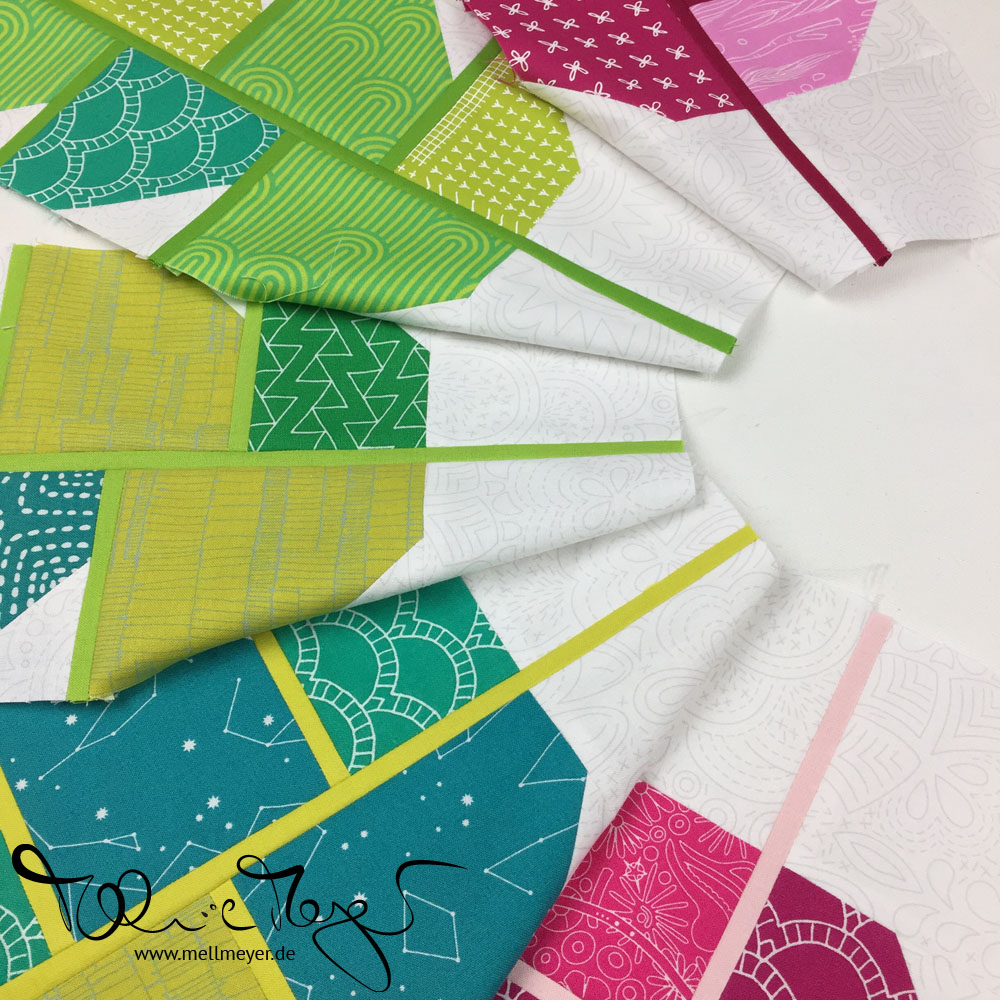 And another one just because I love the fabrics I picked :)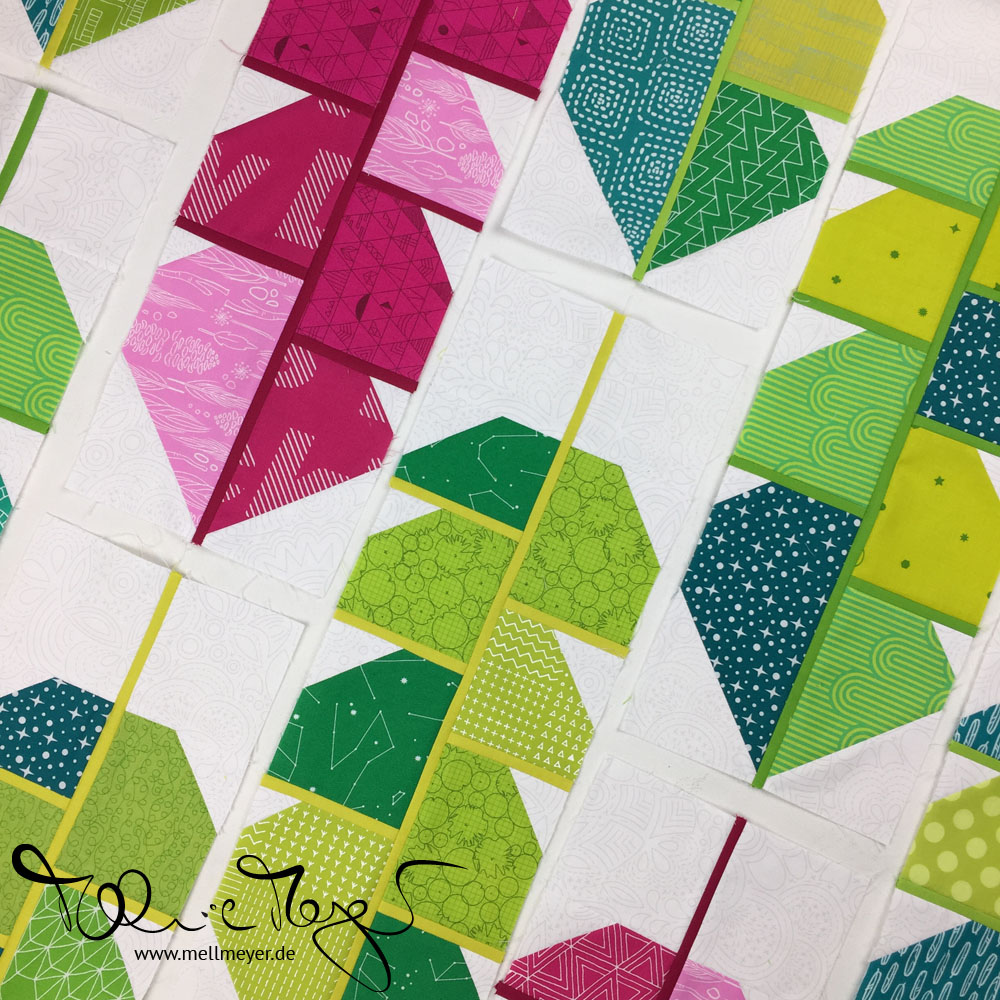 And did you see my first ever video for Instagram? I did manage to make a fast-forward version of my snowball chainpiecing. If you missed it, you can find it here.
Community
My Instagram Highlights
I thought it would be nice to share highlights of what the group has been up to. Nonetheless be sure you follow the hashtag #leafyquiltsewalong on Instagram. Look around, like and comment!
Sponsor
Meadow Mist Designs
Also I want to give a shout out to our sponsors. They are the ones that make the prizes for you at the end of the Sew Along possible. This week's short profile: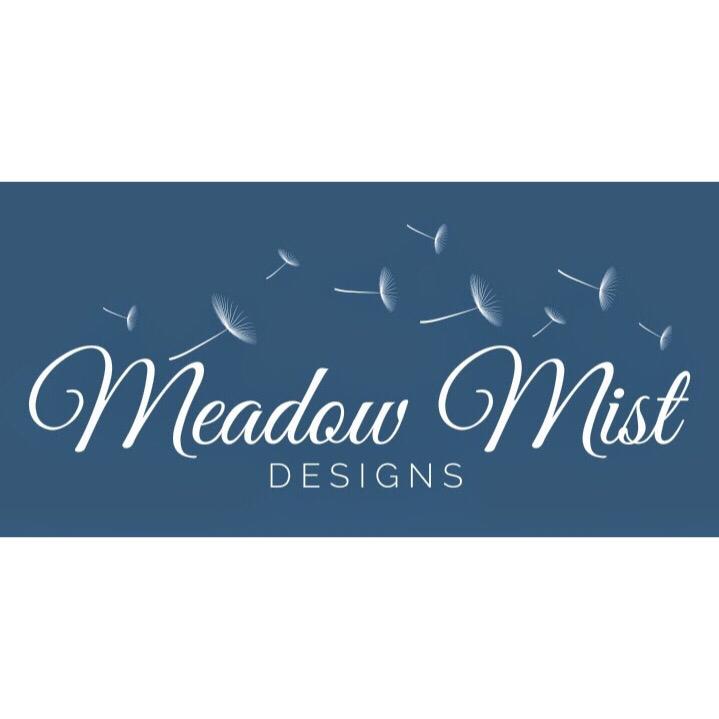 The person behind
Meadow Mist Designs
is Cheryl Brickey. I have been following her blog and her
Instagram
for a while and there are two things that jump right into my mind when I think about her. First her modern and minimalisic patterns. She came up with a technique she calls "Subtracting for Minimalism" which she is teaching at QuiltCon 2020, Austin. You can find her
pdf pattern shop
on etsy.
Second she annually hosts a mystery quilt sew along. You can join in doing it full mystery style but she offers a preview if you prefer so.
Also if you love link-ups than you can join her at "Favorite Finish Monthly".
So how are you and your Full Blocks doing? Let me know in the comments :)
Remember to post your progress with the hashtag #leafyquiltsewalong. And tag me @mellmeyer if you want to.
See you next week!
Best wishes
xo Melanie
PS:
Have you signed up for the newsletter yet? No? Do it now, that way you can't miss any new posts and information.
br>