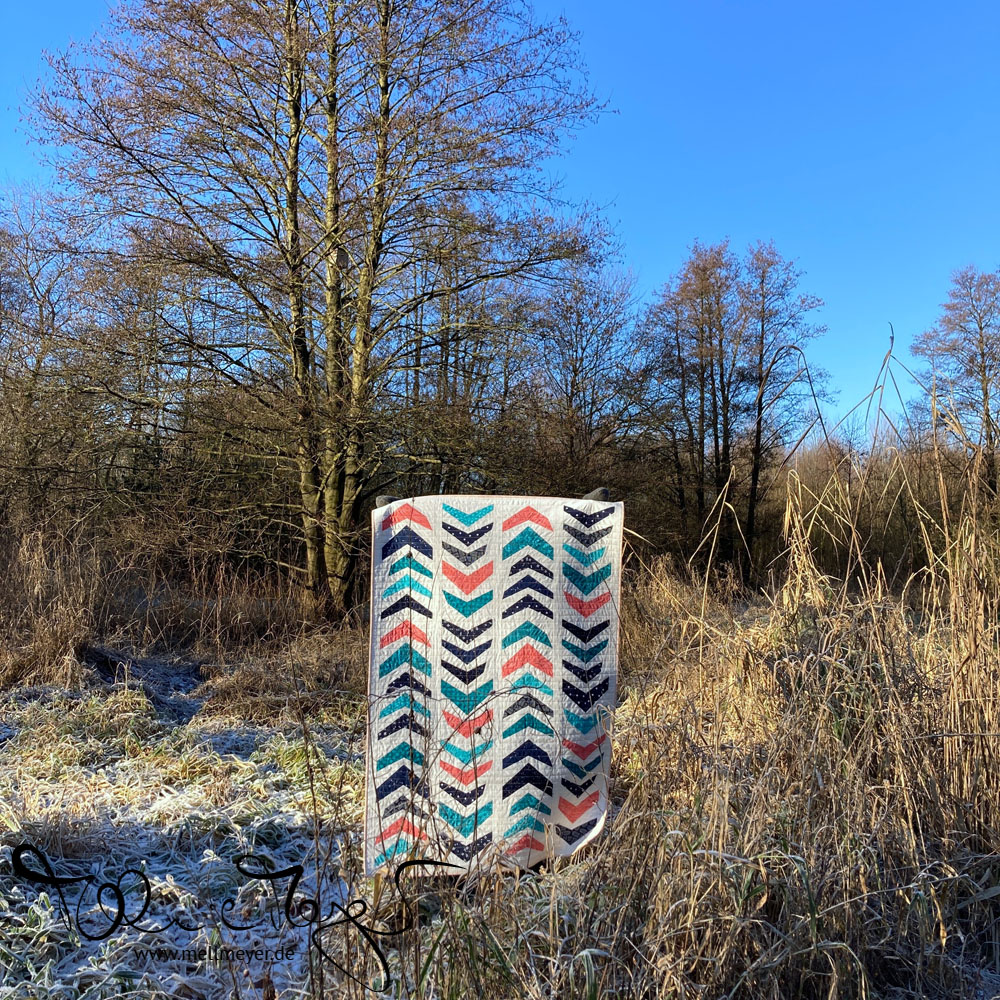 No. 8 of my Finish Along List for Q4 is finished!
I came up with the idea for Wonky Chevrons when Christina @minerva_huhn asked me to contribute a design for newbie BEE germany. You can find a bit more background and other layout ideas in the original post.
So after having to stop working on this project in January, I picked it up again in October and just finished it before Christmas. Today it was so sunny albeit freezing outside and my Mom and I went out for a walk. Great contrast program to all the Christmas chaos.
She even took an amazing video for an IG reel – if you know her and her photography skills, this was a small miracle ;)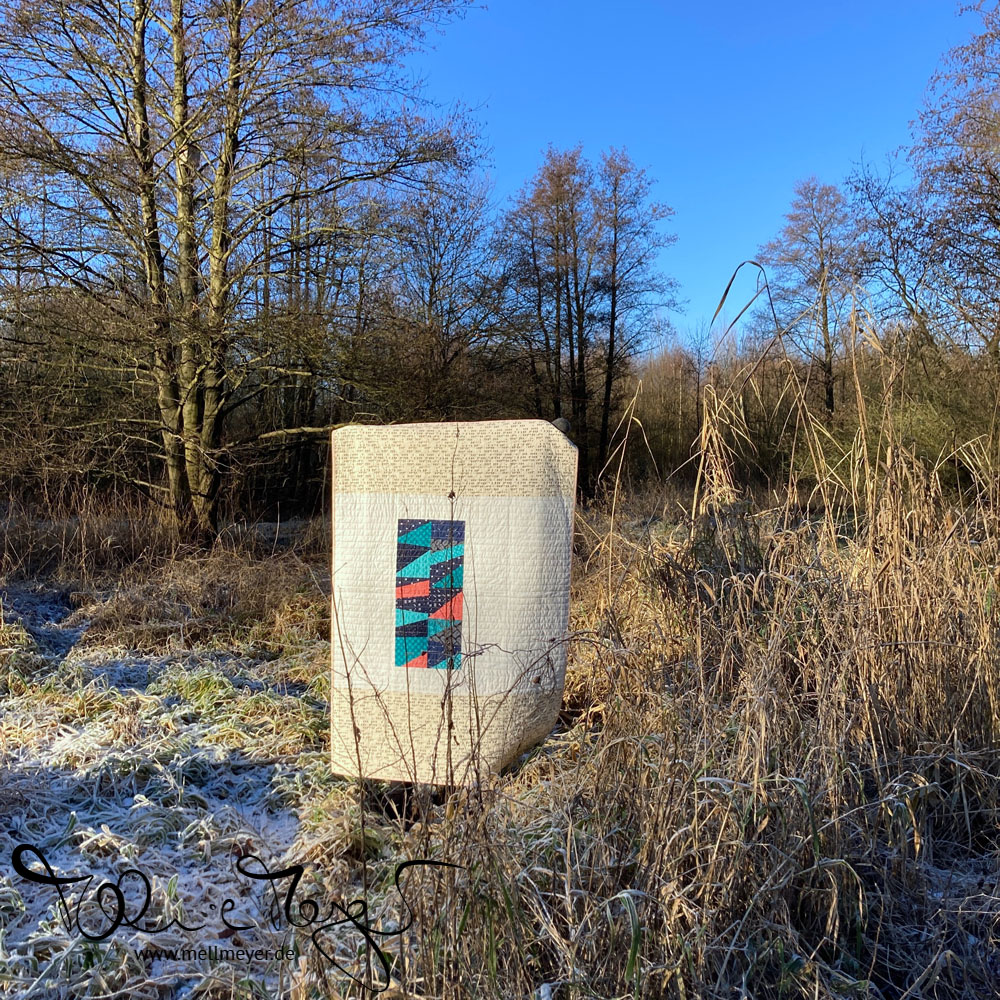 Improv panel from the FPP scraps plus some KonaCotton Snow for negative space and some stash yardage and voila you have a fun backing.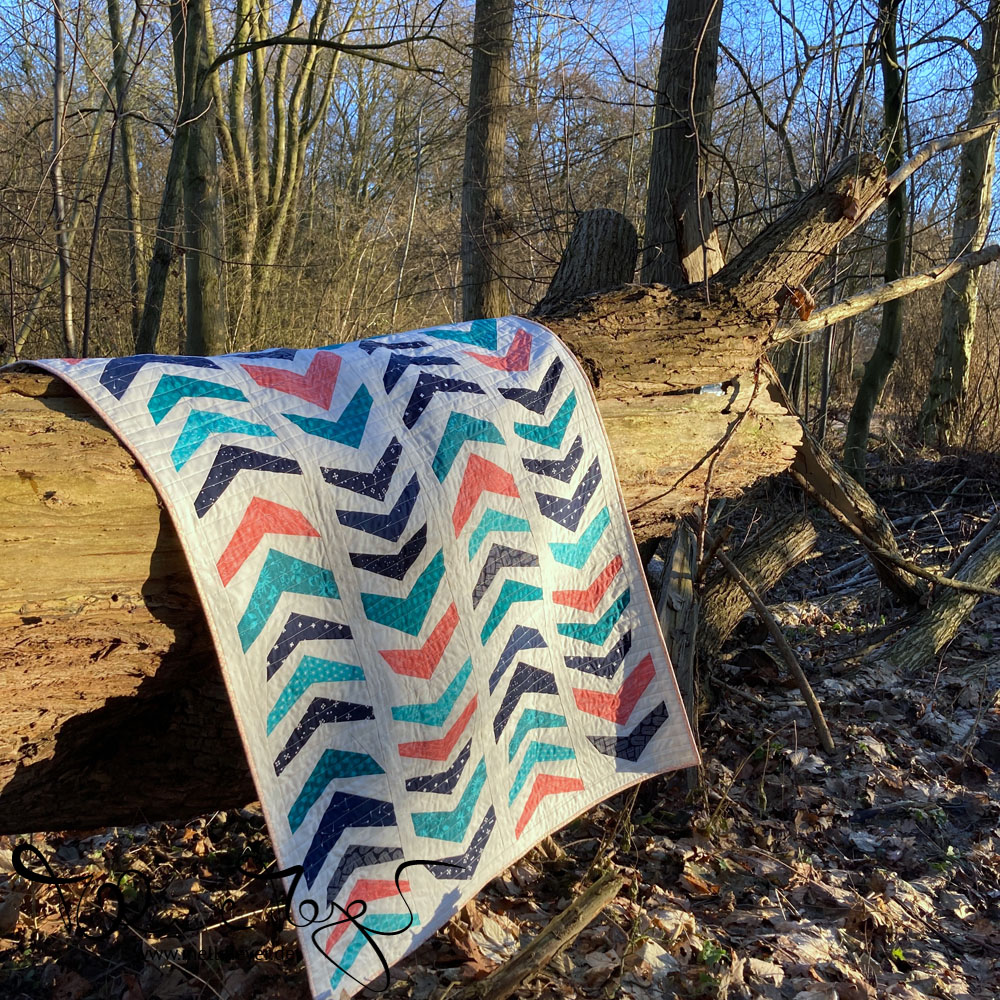 The quilting is simple, yet modern: Horizontal lines one inch apart.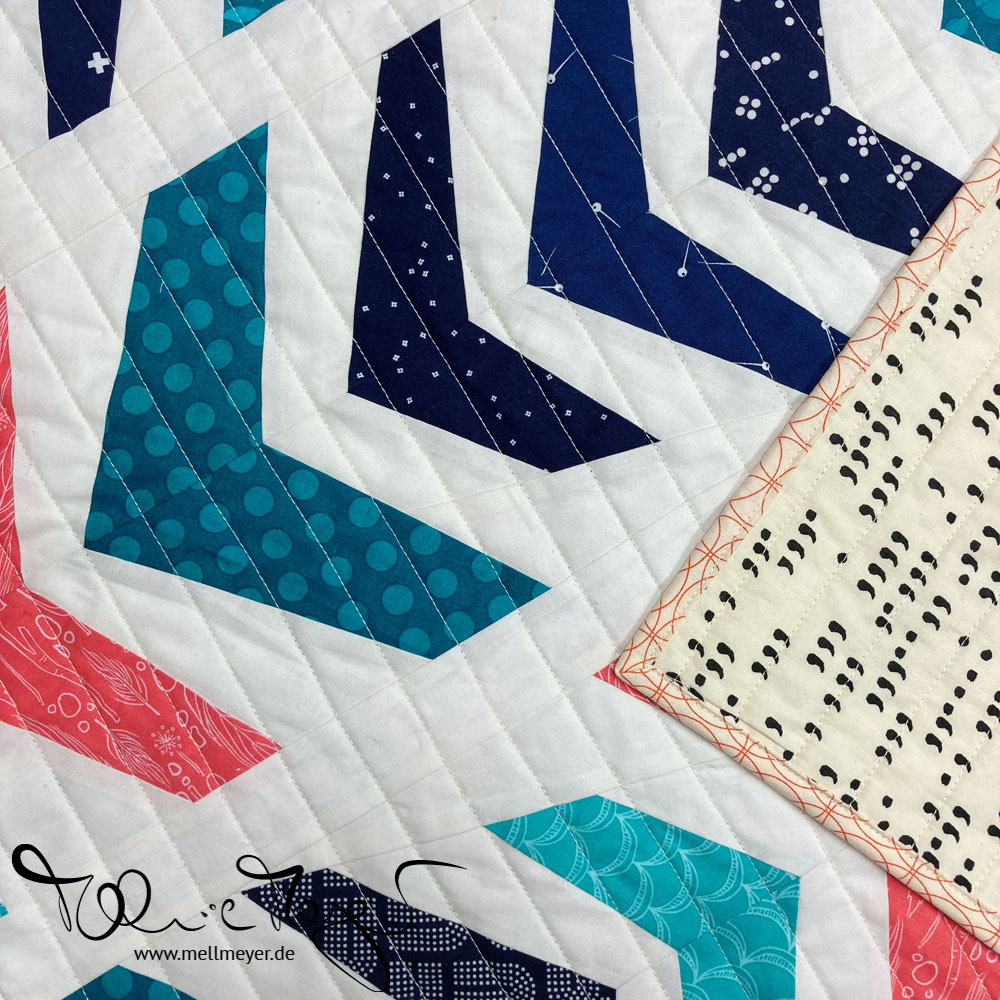 You can see the quilting and also the binding a bit better here.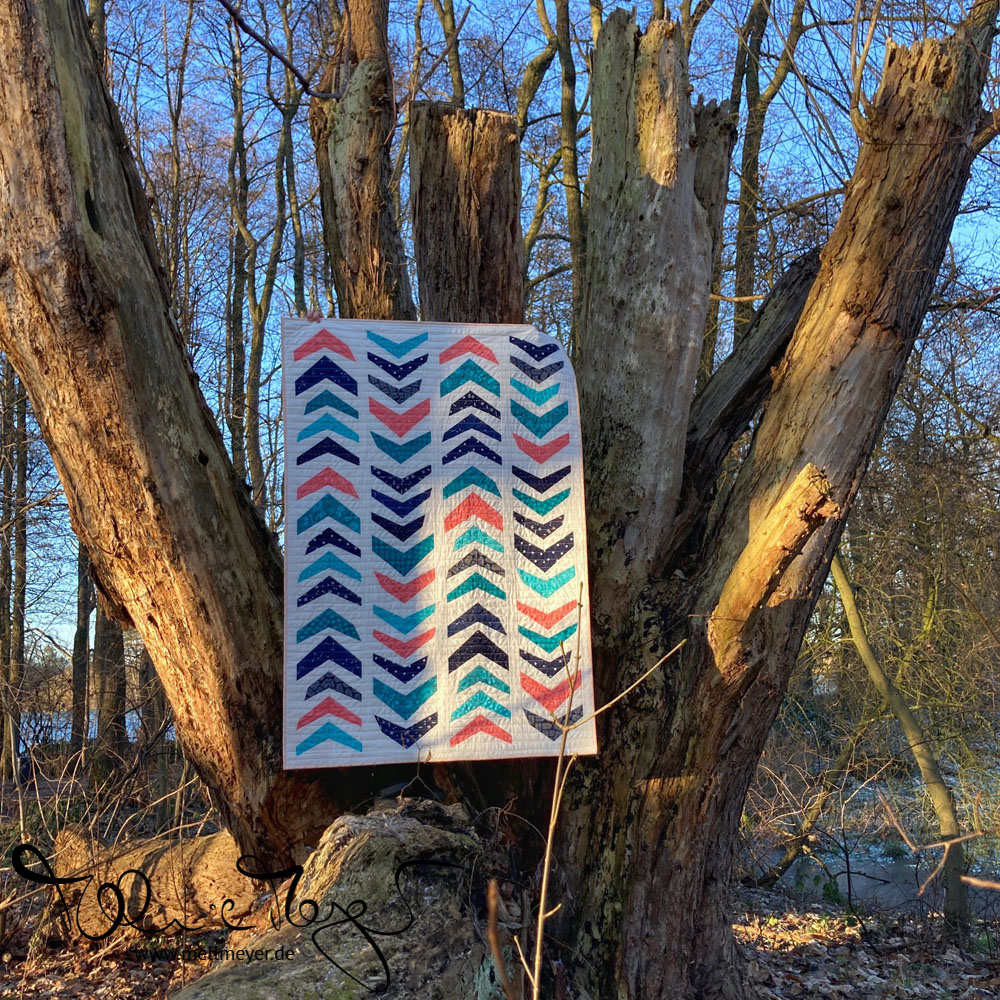 This picture was my Mom's idea. She was also the one brave enough to climb up the tree stump! It doesn't look that high here but it was a good half meter of ground and frozen over… I am glad we made it home not only with awesome pictures but without broken bones ;)
This is my third finish this quarter and I am very happy that I am making progress with my WIP list.
If you want to see all the progress pictures or read more about fabrics, number of pieces or a quilt price calculation, hop over to the gallery page.
And if you want to make your own version, hop over to my shop. This is a free pattern! Also go take a look at the other versions #mm_wonkychevrons. There is already one fun pink bee version finished and a blue one in the making.
Best wishes
xo Melanie
So far this quarter …
Linking up at
Patchwork & Quilts #83