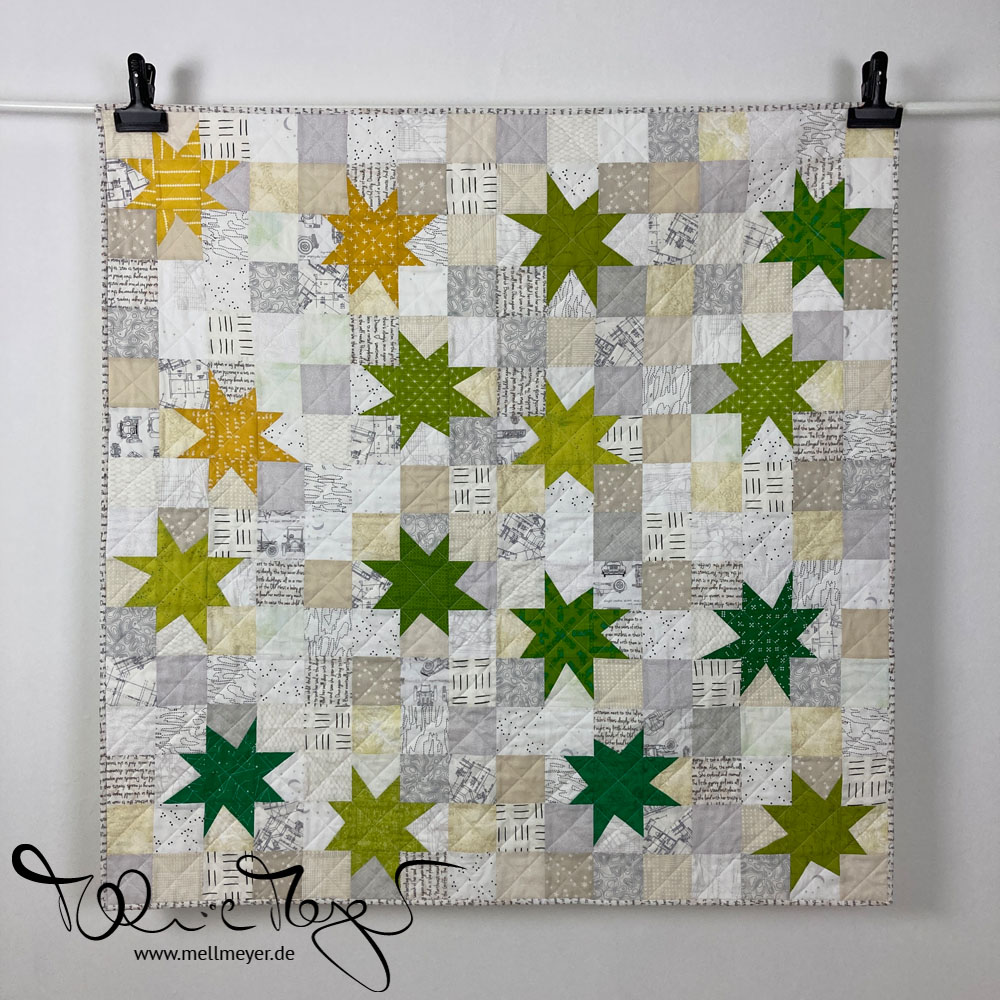 And this project was not even on my Finish Along List for Q2!
A few weeks ago I was asked to sew a baby quilt. But the mom and dad to be did not want to tell people about the gender. So here we have a gender neutral color combination – as far as that even is a thing – and I guess it is not! I choose yellow, lime and green fabrics for the stars. I love the bright happy yellow, the freshness of lime and some darker accents by the basic green.
The block pattern is very simple! It is a 16-patch were you snowball the corners for the stars in an improvised manner. The quilt was inspired by this version by @wombatquilts. She also has a free tutorial for the block on her website: 12″ Wonky Star.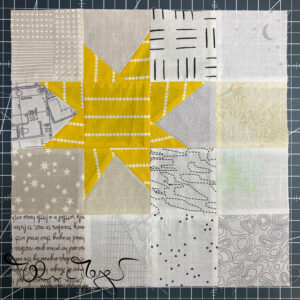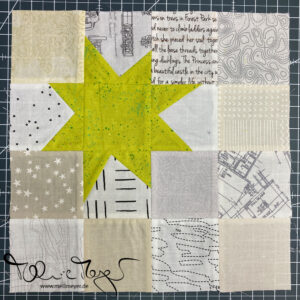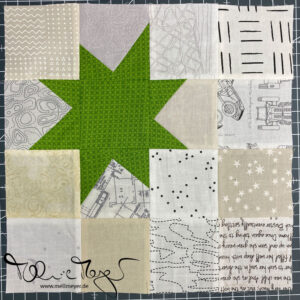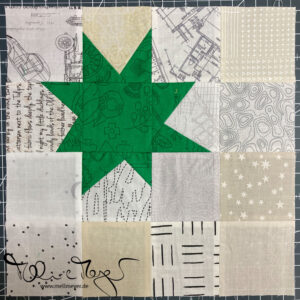 I am sure I will get back to this design sometime. It is just fun to sew and makes for awesome quilts – if I dare say so myself but backed up with hard evidence – the IG community also looooooved this quilt ;)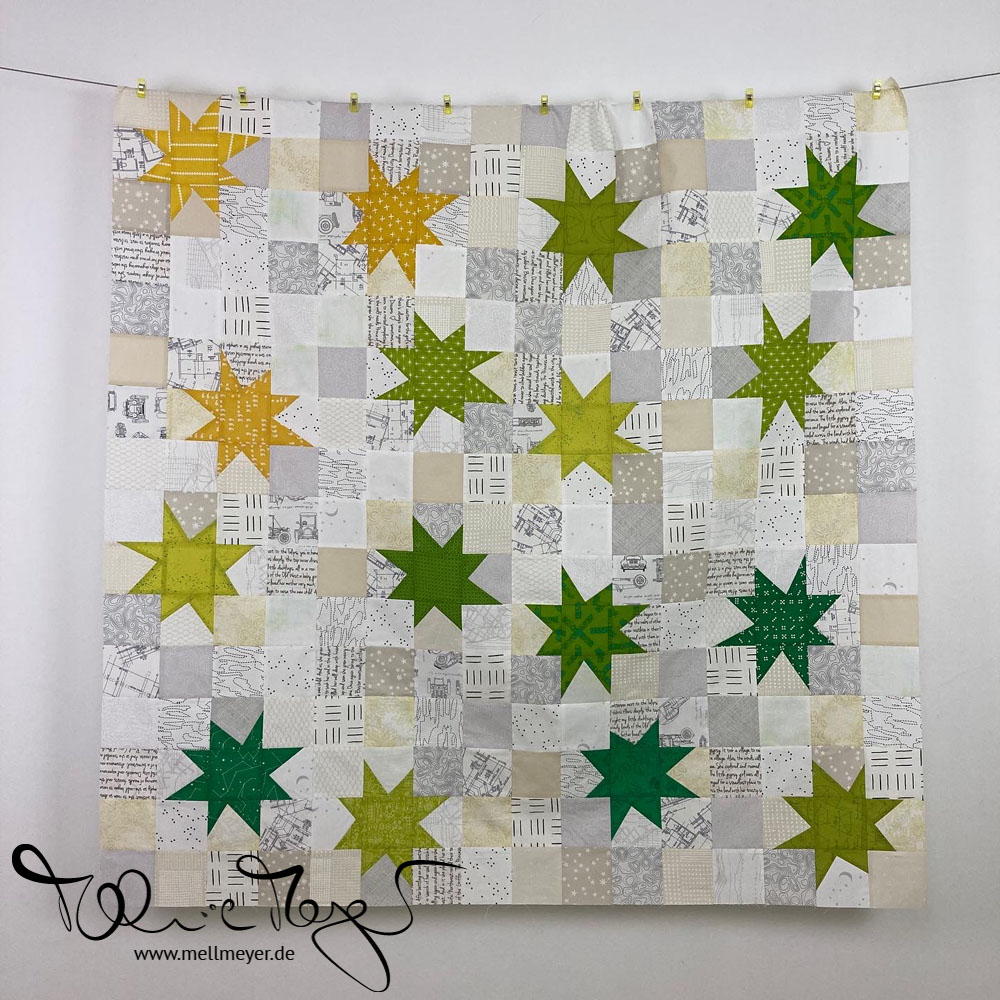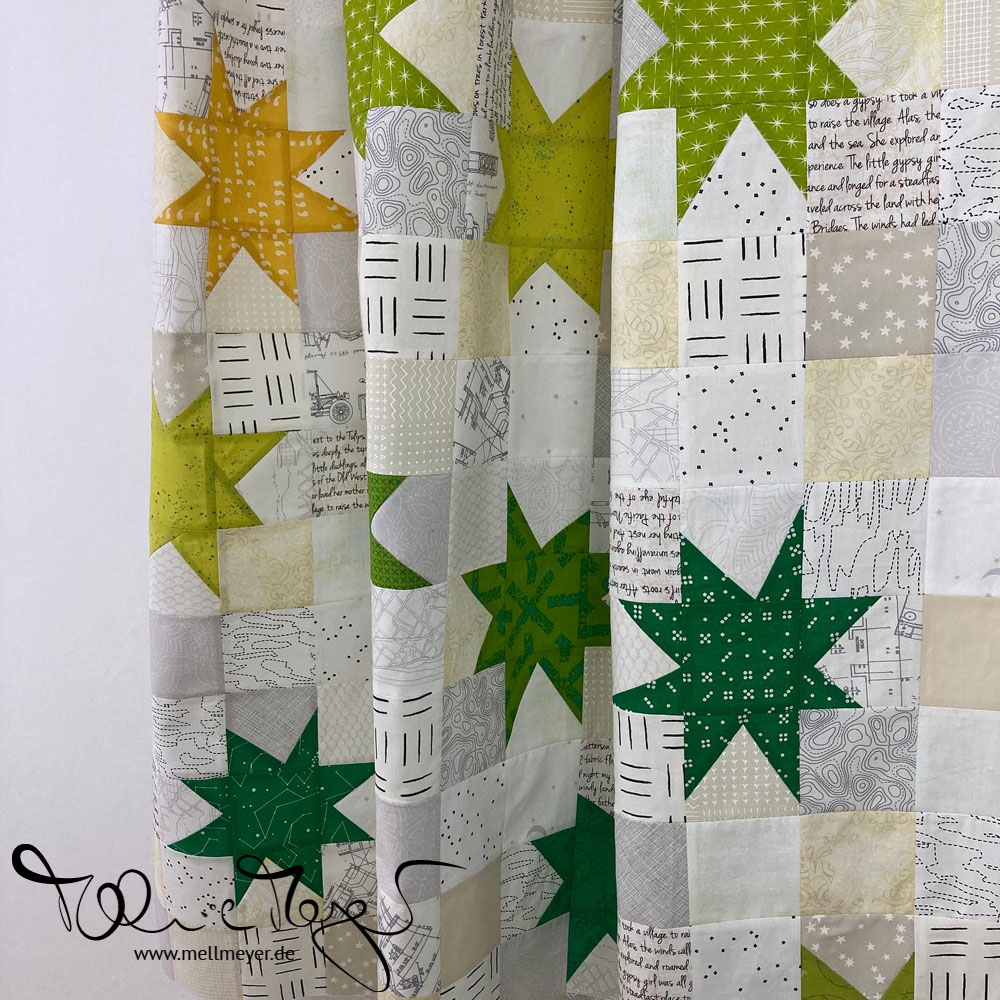 For the binding I chose the text print I also used in the scrappy low volume background. But I wanted the text to read as stripes – so I cut the binding strips vertically.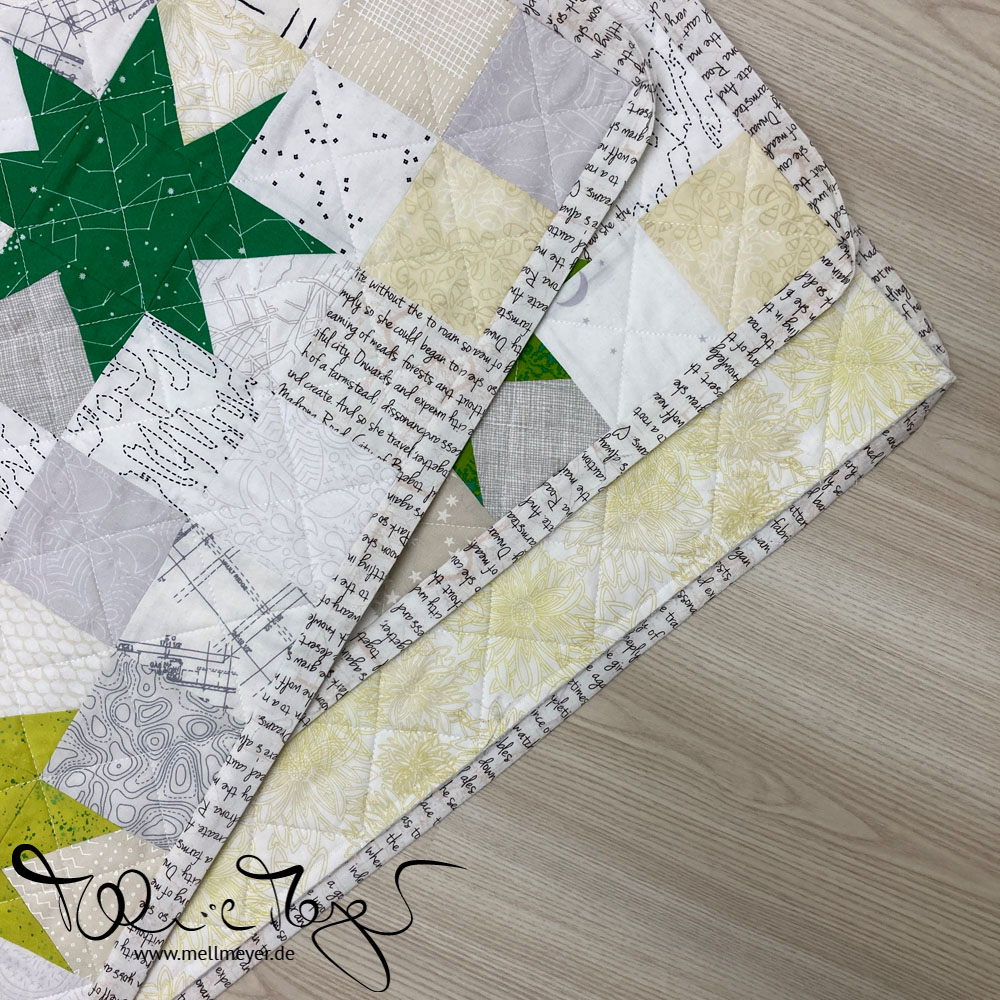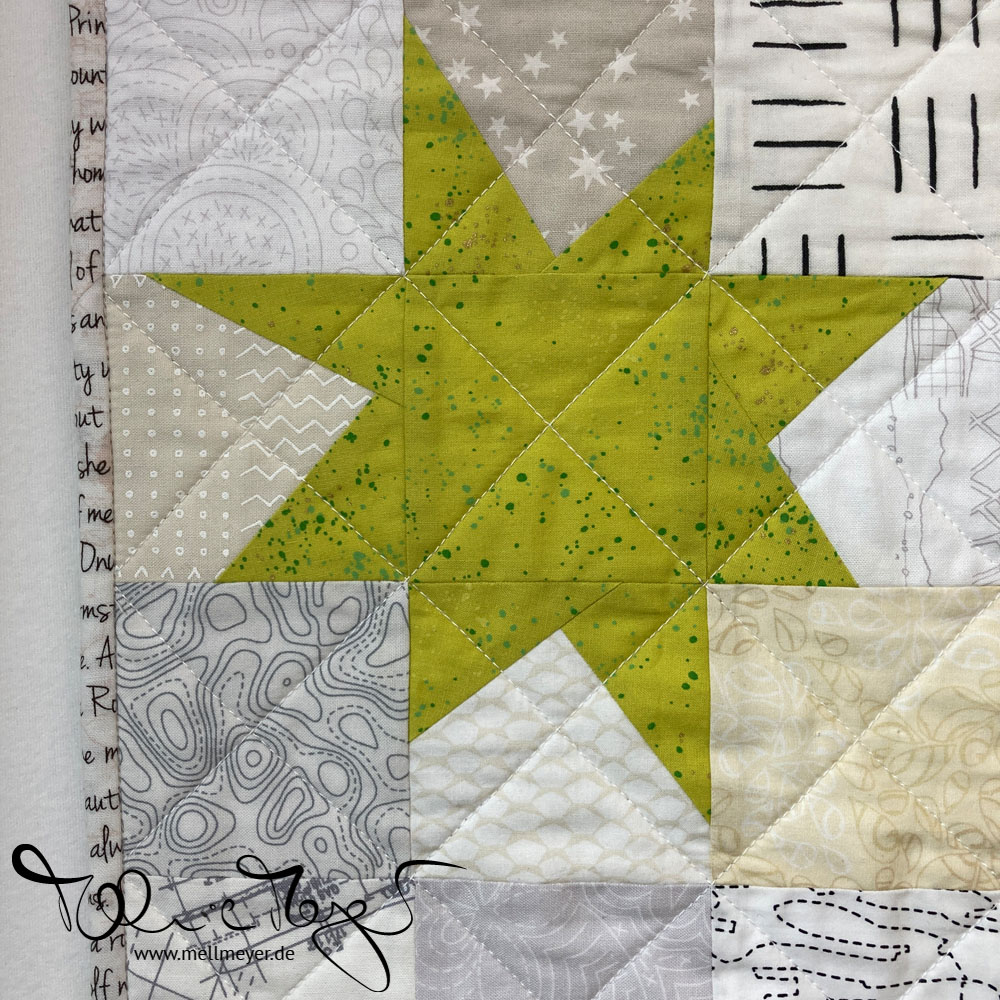 And here are the pictures of the fully finished quilt. I am currently not in the mood for a big outdoor photoshooting – and while in the winter it is often too wet and too grey to do that, currently it is waaaay too hot ;)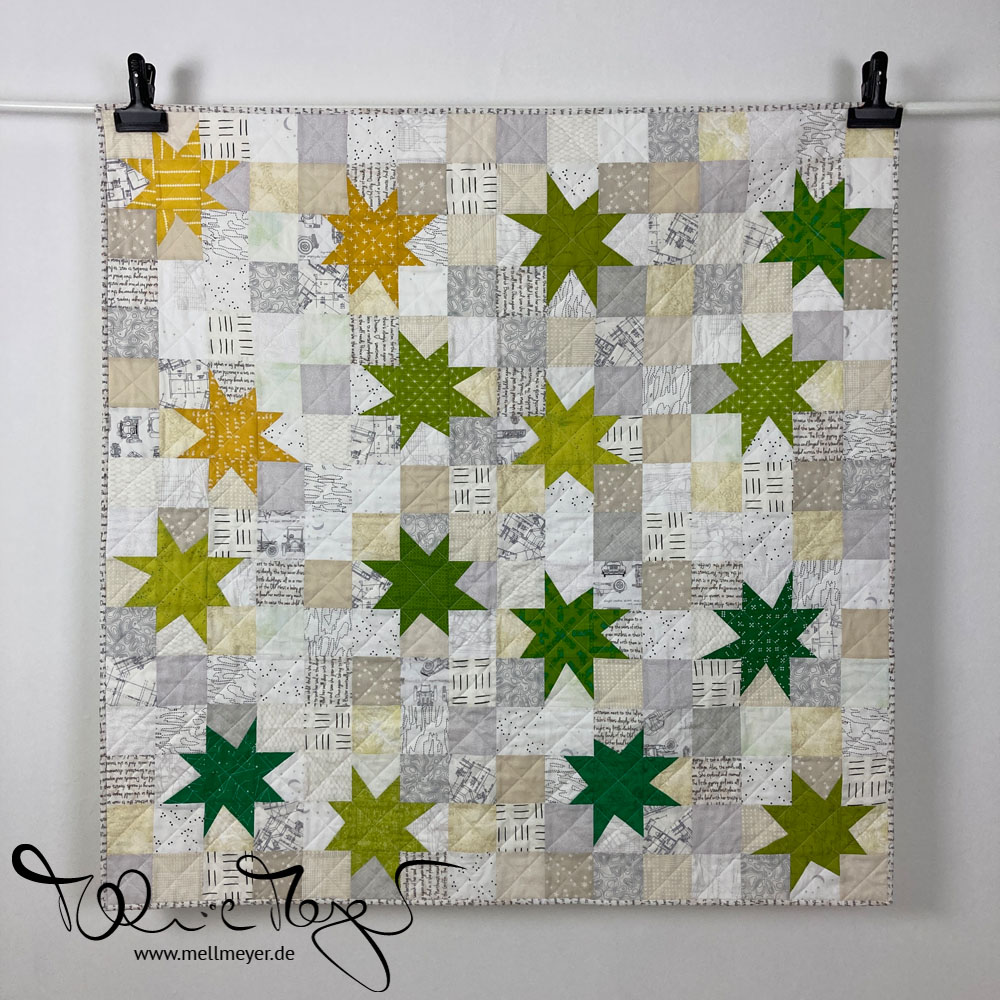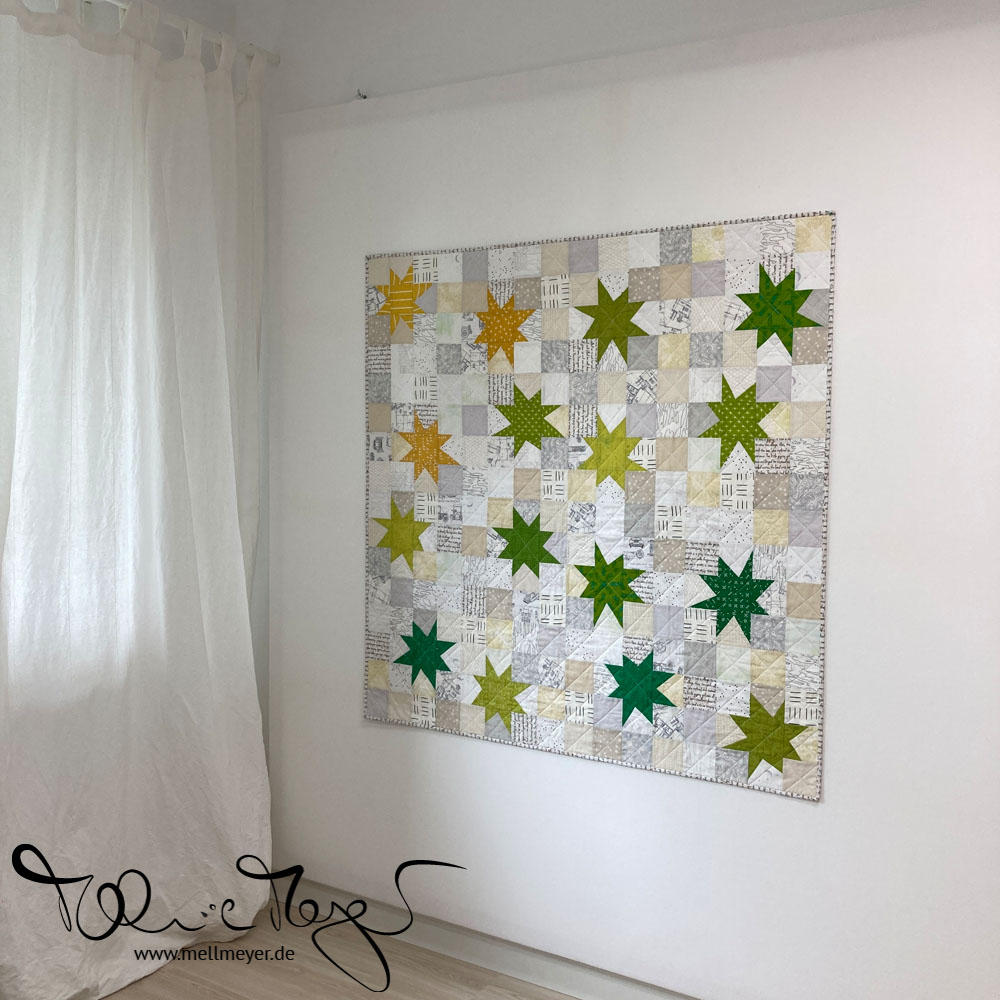 For the backing I used a few more of the background squares to sew a strip that I added between big pieces of another fabric that is also used on the front but that I had not quiet enough of for the backing…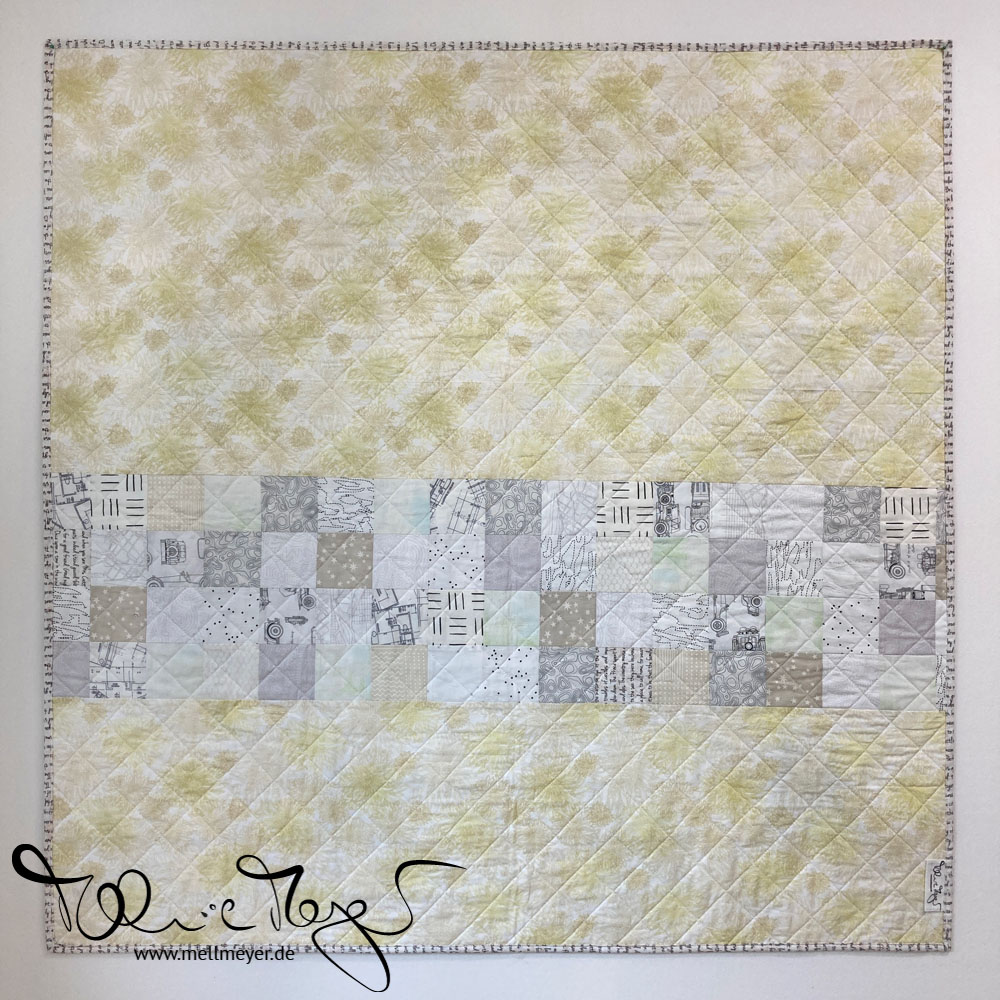 Now we are ready to welcome the baby!
To see all the quilt pictures, read all the information and for the details of the quilt cost calculations see the post in the gallery.
PS: It was a bit harder than usual to get a full quilt pictures without "green" hanging in the frame. I started to decorate for a big birthday party coming up that will be jungle themed. ;)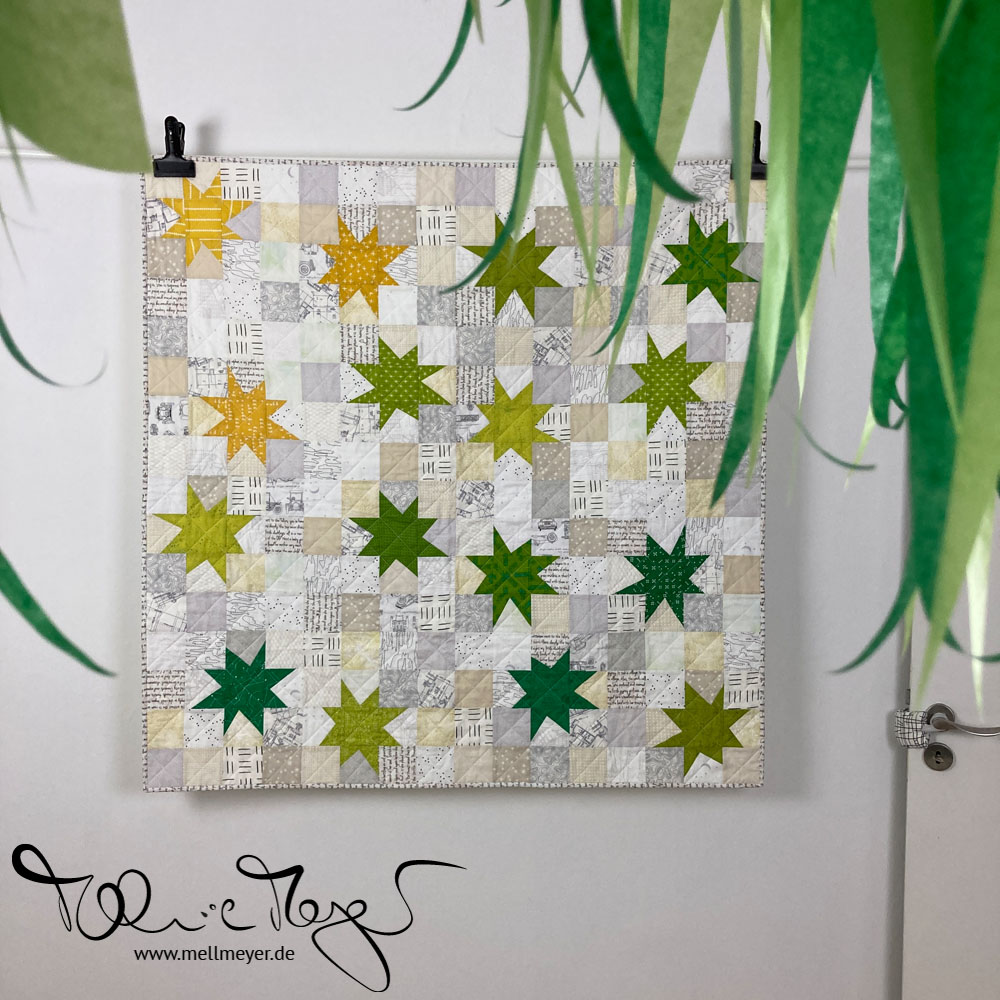 Finally a finish! After all the sewing room renovations taking up most of my May and June, I am happy to be back at the sewing machine. I hope to finish one or two other quilts this month, but that might be wishful thinking. We will see…
Hope you are having a lot of fun sewing time! And if you are in the US and frustrated, angry and sad about the current news, I feel with you. Sending you lots of strength and virtual hugs.
Best wishes
xo Melanie
So far this quarter …
Linking up at
Patchwork & Quilts #109
Beauties Pageant 178 @ From Bolt To Beauty
Favorite Finish Monthly June @ Meadow Mist Designs