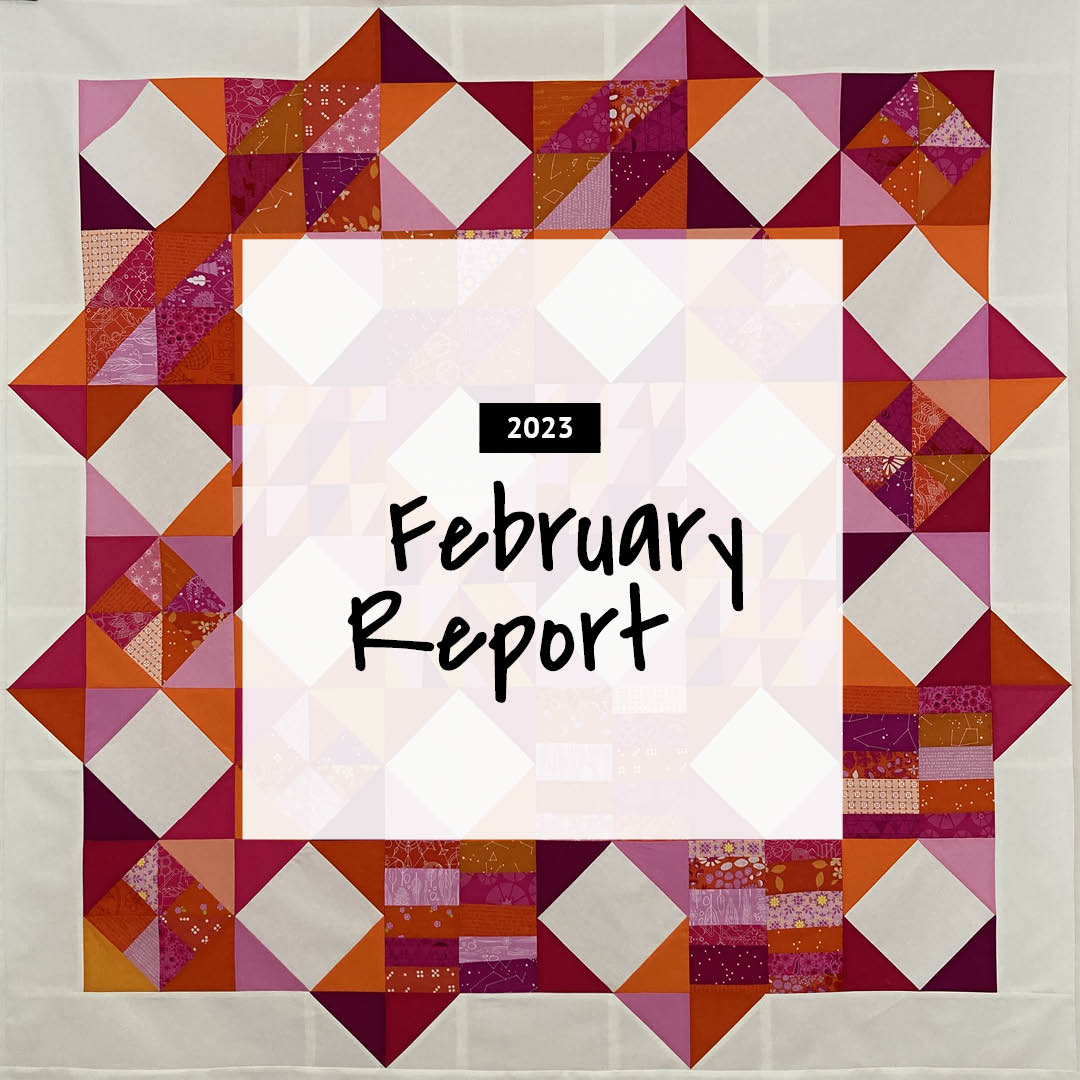 Blog Posts
I am planning to write a second QuiltCon post about the rest of the convention – lectures, workshops, sightseeing, and the people including my takeaways. But I haven't had the bandwith yet so it might be another week or so.
Progress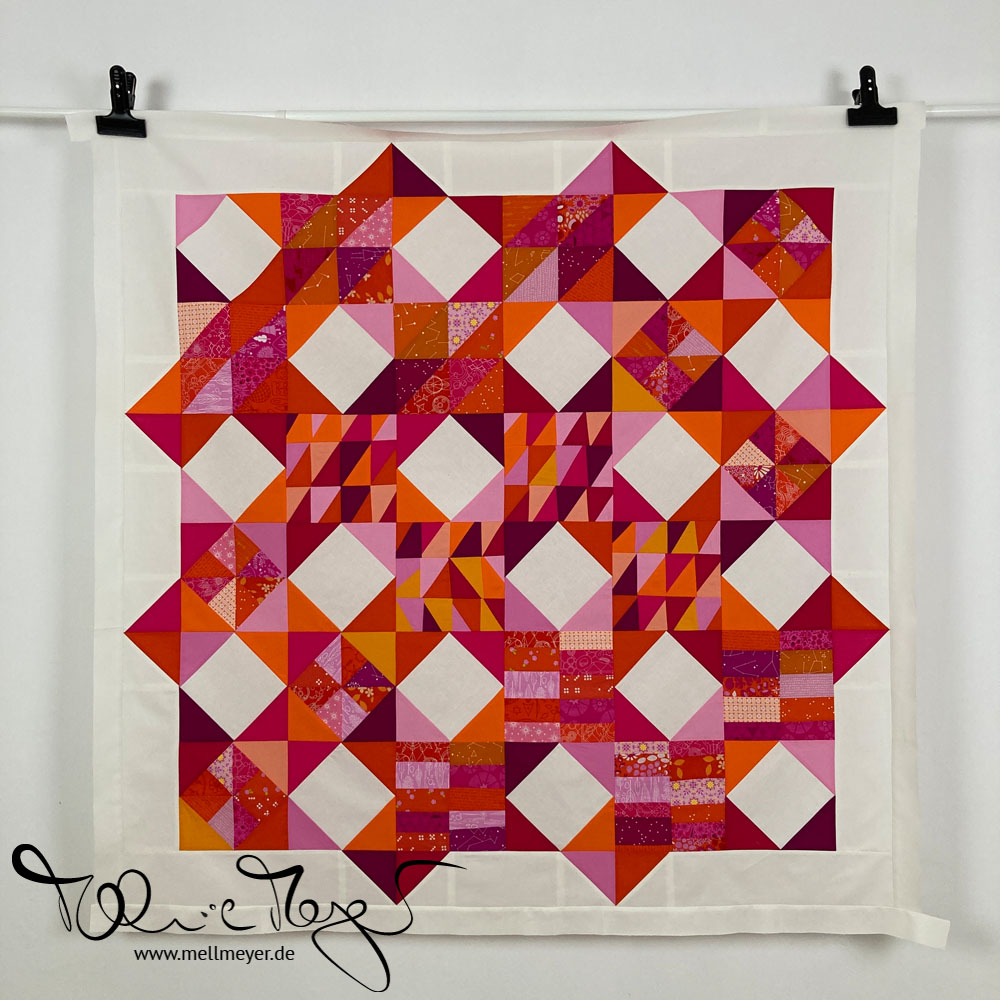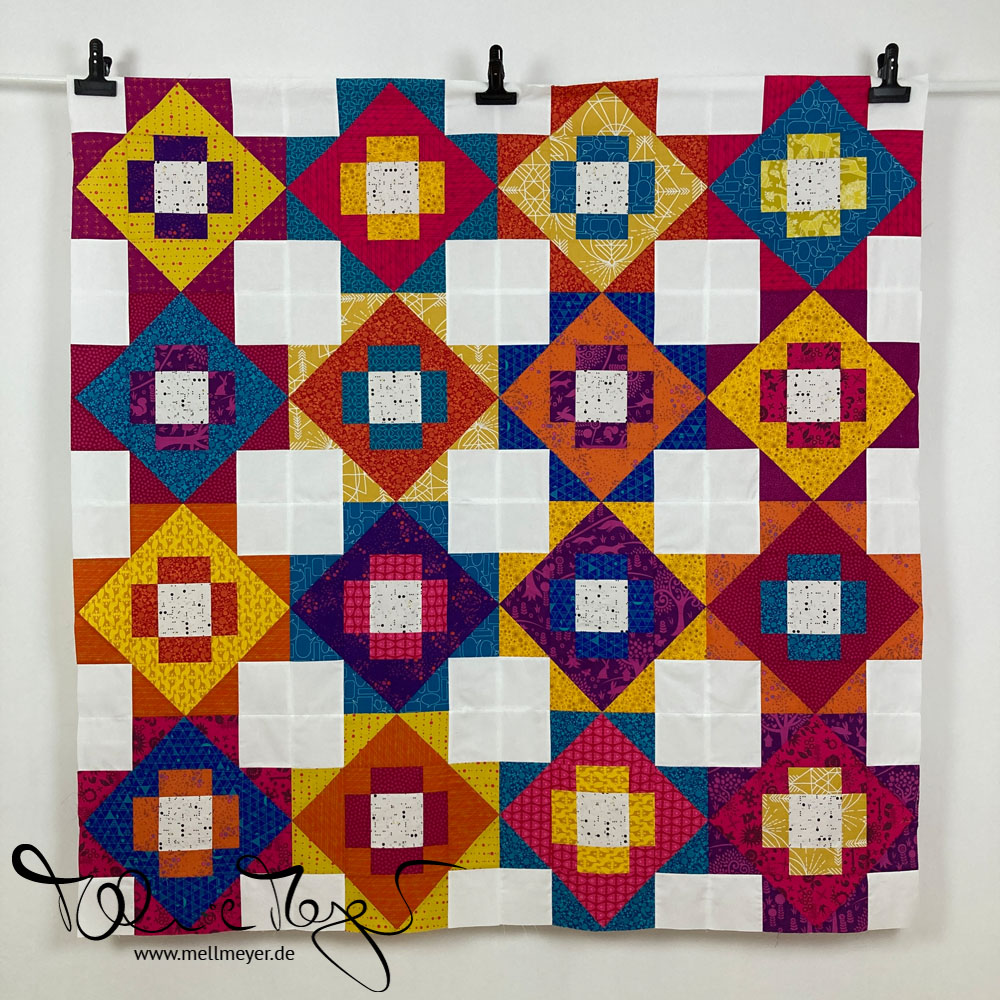 Though I have not really been sewing much, I managed to connect two quilt tops. Though I have not posted about them on IG, which will follow starting today ;)
The first is a pink and orange design. It is sewn together mostly from the scraps of my Modern Tiles quilt. The second is a scaled-down version of my Meadowland No. 1. I had a cutting mishap so one block was still missing. And though I received the missing fabrics Easter 2019, thanks to my friend Preeti, the project stayed in its box. I pulled it out a few weeks ago when I had free design wall space. Still stumped about how to finish it, another friend suggested finishing it with four by four blocks and using the remaining three on the back. So here we have a slightly smaller than originally planned quilt top – but are way closer to the finish line ;)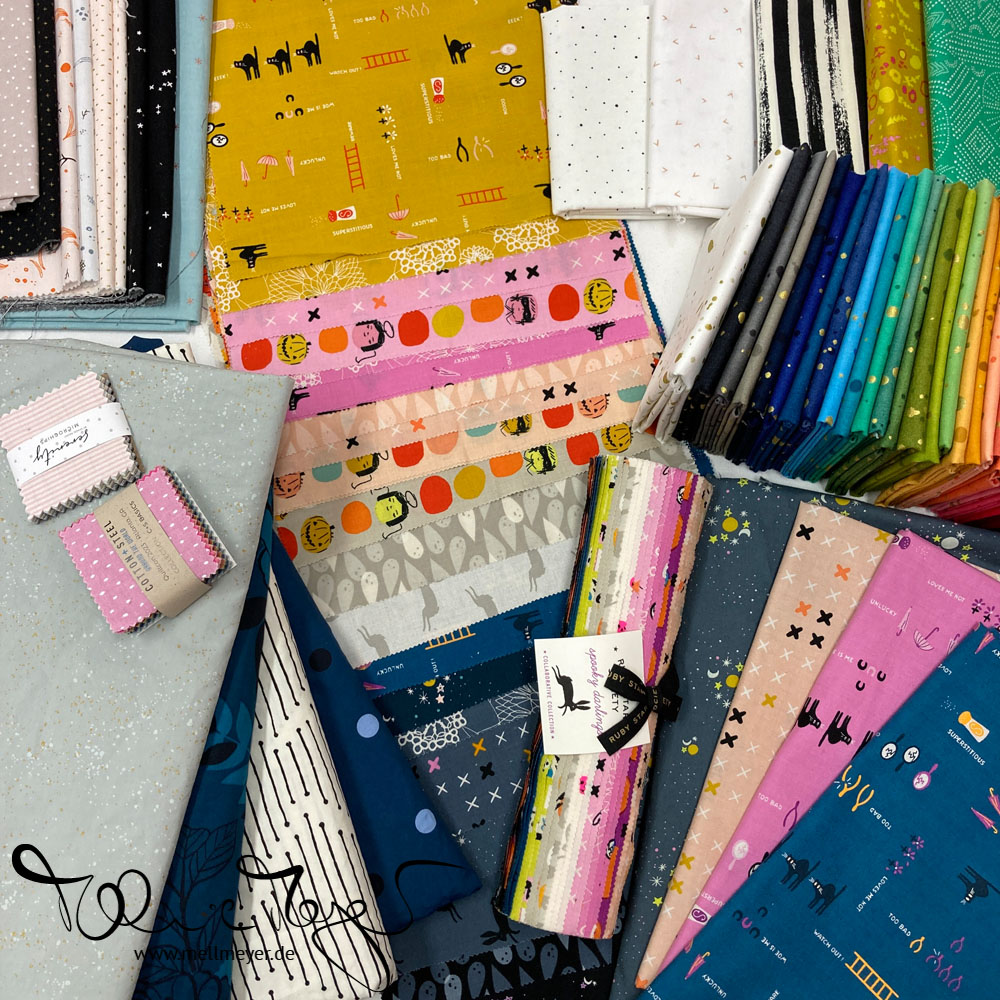 Fabric Tracking
I finished my Hovea quilted coat which used up about 7.7 yards. And as anticipated I placed a huge order to be delivered to my hotel during QuiltCon. That chance was too good to pass up.
And as my fabric tracking inspiration Debbie @ A Quilters Table recently said: "My goal hasn't been to never purchase fabric. It's been to refresh my stash, and use more than I bring in."
I agree with the first, would change the second to use my stash and well, I guess I better finish some projects so that the last part is true ;)
Monthly Fabric Report "February"
Used Up:
-7.70 yd.
Brought In:
36.35 yd.
Net:
+28.65 yd.
Year To Date:
+35.21 yards
Minimalism
The topic I am reading the most about – besides quilting – is minimalism. So I thought I would put my best reads from this month in here in case you are interested too :)
Personal Life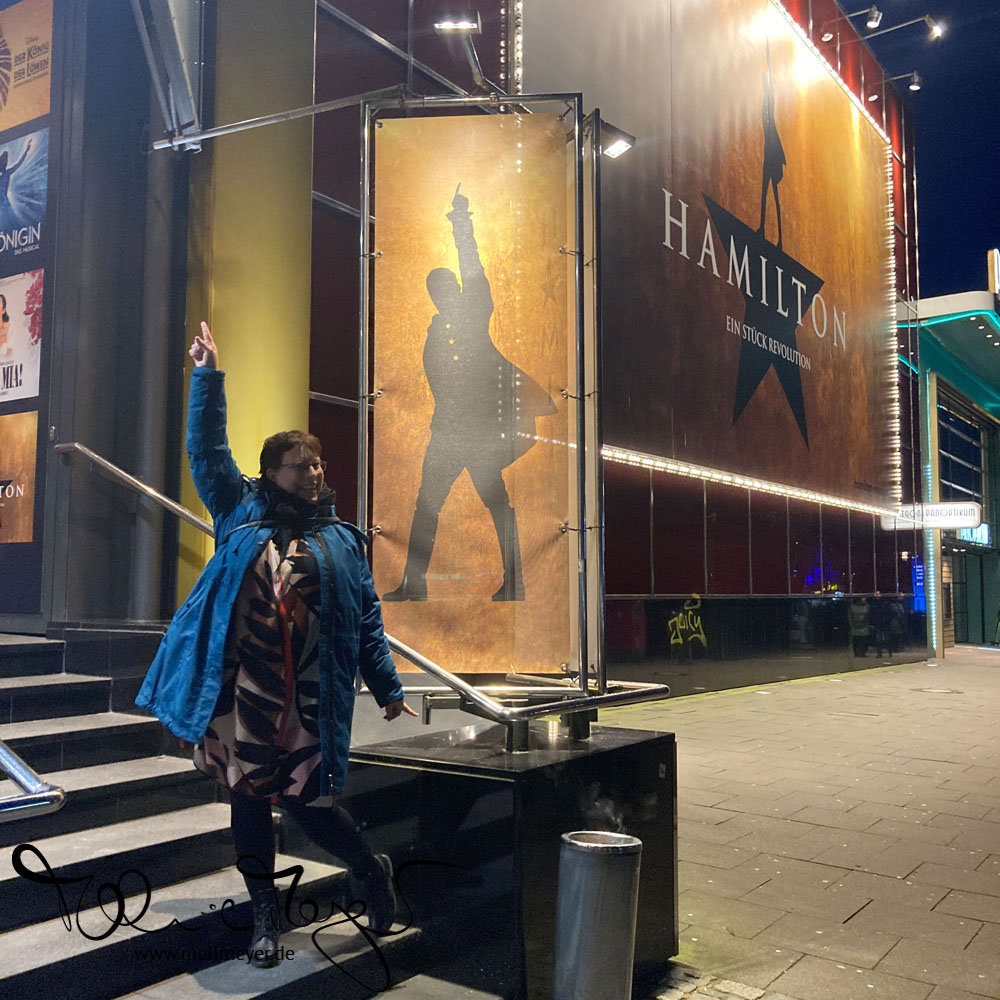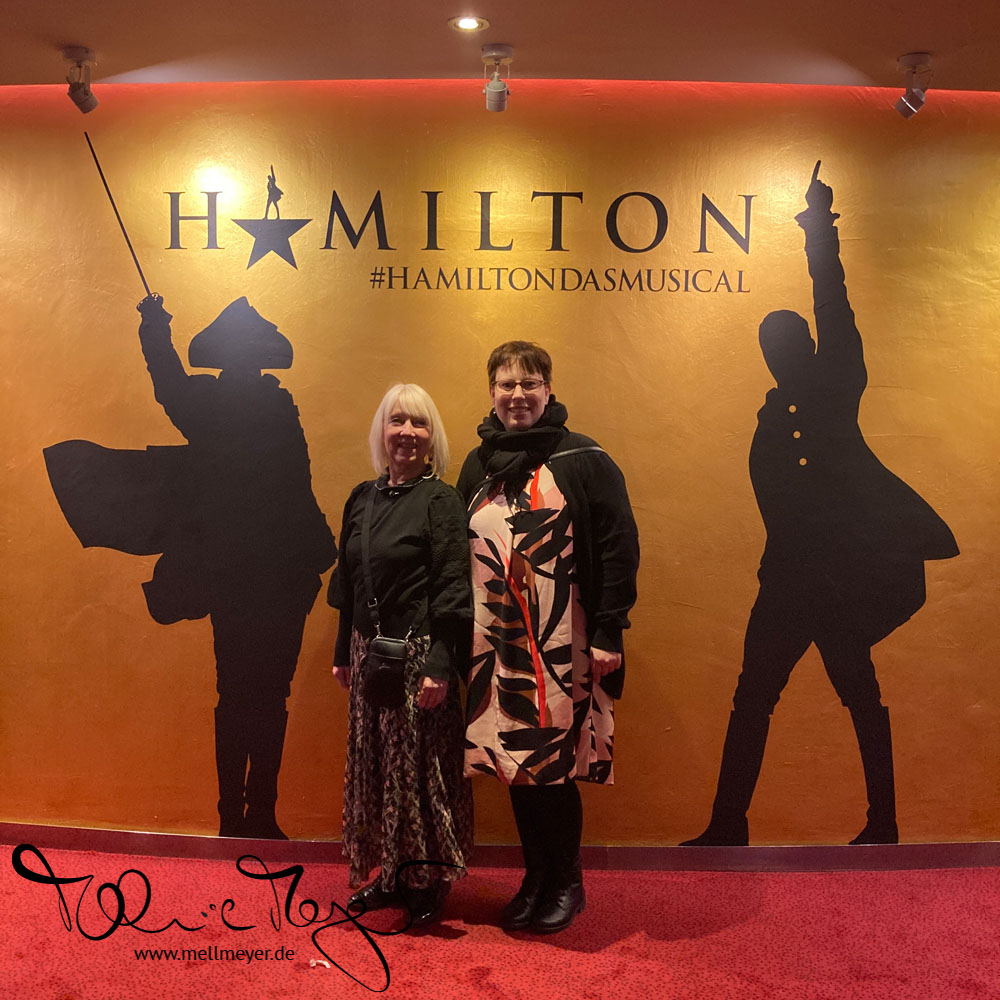 The biggest highlight of February was QuiltCon, but there was one other special event: A visit to Hamiton. My mom, sister & I went the Sunday before my vacation.
Unfortunately, the performance was done concert-like due to problems with sick technicians. I still have very mixed feelings about the evening. First I am thankful that we received our money back after a complaint to customer service. When I go to a musical, I want the full experience – not just the music. As my sister put it, otherwise I could listen to the soundtrack. On the other hand, I liked the story and imagine it would have been a totally different experience if we had also seen the stage design, special effects, and dancing. And as much as I loved that view into US history, I am not that fond of it and fathom we will not book new tickets. Alas, I am glad I got to learn and see something that was in hindside free, but I also miss that I didn't get the full experience.
I hope you enjoyed my recap of the month and the extra insides into what is happening over here – even though it is waaaaaay late and the quilt tops are from the first half of March. Coming back with covid from QuiltCon definitely didn't help. Neither did being told I have just one work week with my old team and tasks and then I would be starting a new pilot project. But I managed to finish all my assignments and the start this Monday was good, so I hope life will return to more "normal" soon :)
Best wishes
xo Melanie