It's time to start the ticket sale! Please donate and buy a ticket to win this quilt. Please read the details on this instagram post.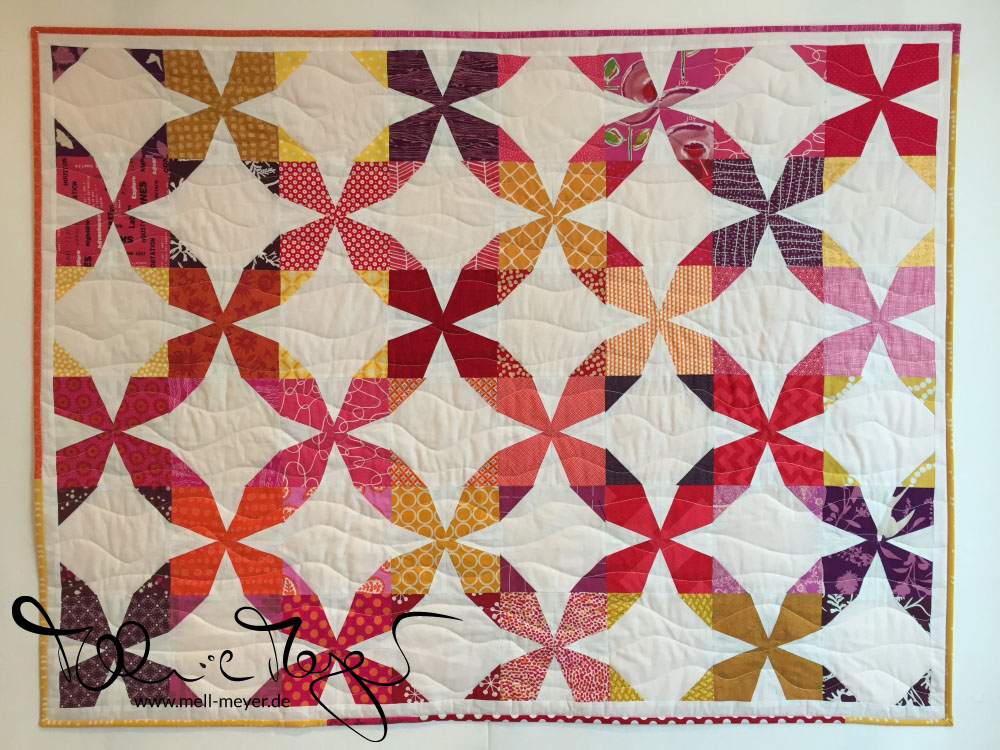 Why? I want to help a friend from my gospel choir and her disabled daughter. She needs a special wheelchair bike which is quite expensive and we are currently collecting money for her. With donating you help her and her daughter a lot!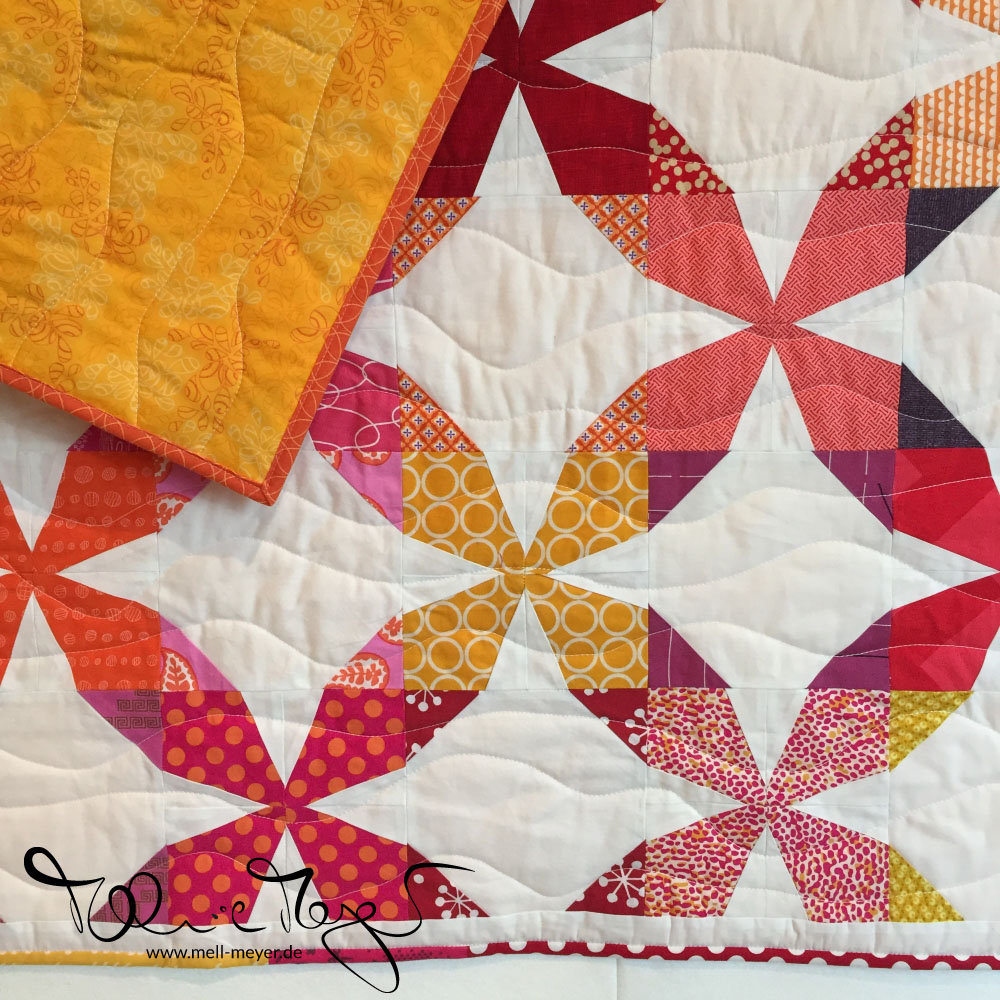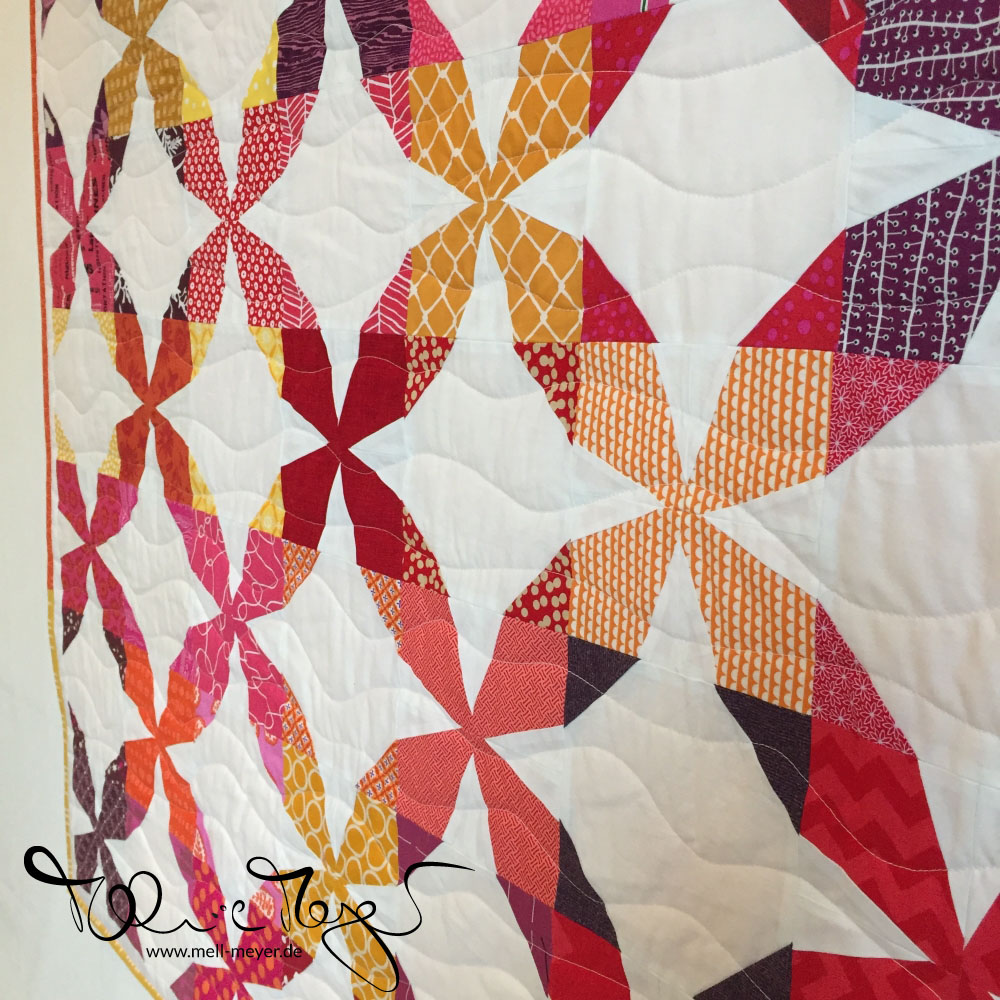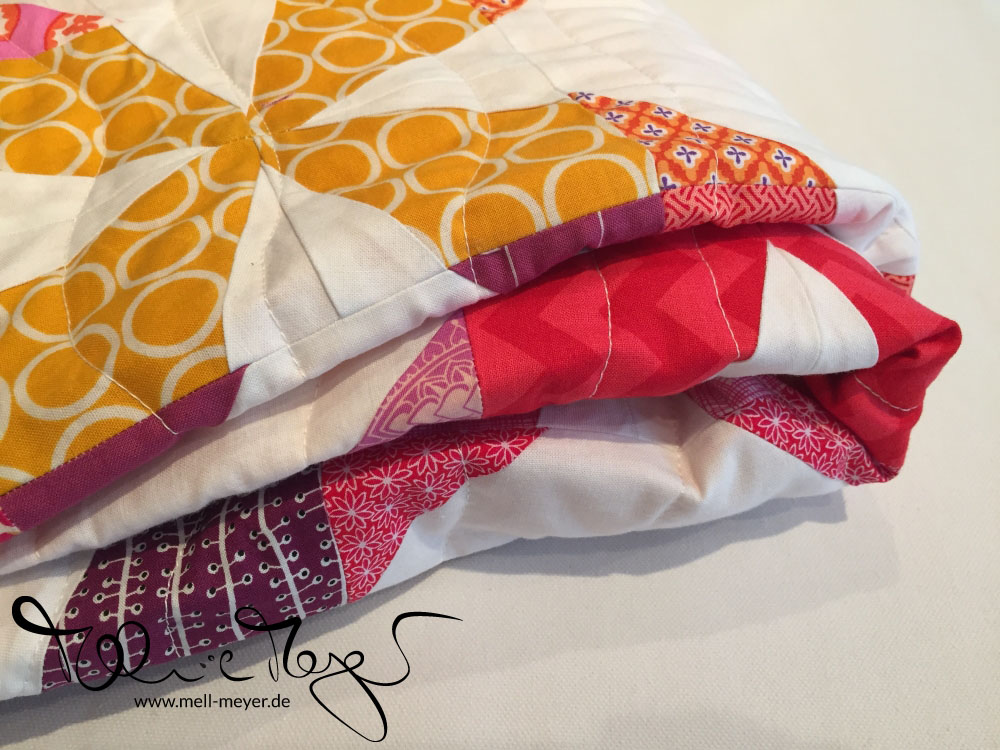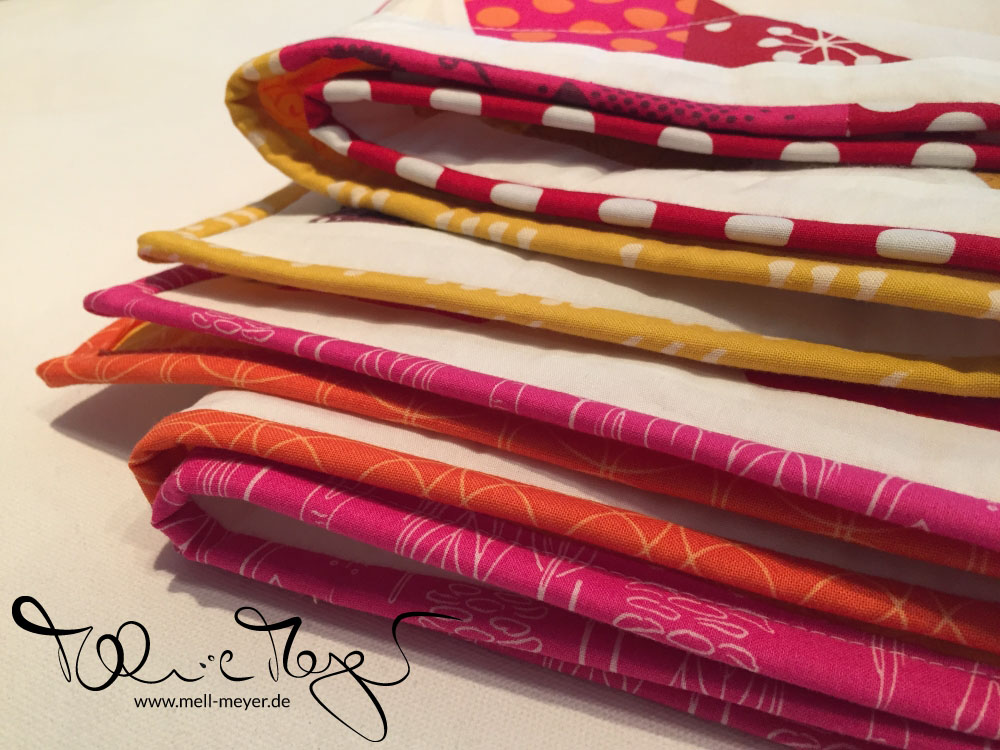 The quilt size is 95*125 cm (approx. 37*49 inch) – a nice crib size and made of the #wantafantabock by #quiltycircleofbees my bee group. It's backed with a yellow fabric and bound with a scrappy binding. We all use the fabrics we have at hand so the background white is from different fabrics. The quilting is #wavylinequilting with a white thread. The batting is Hobbs Poly-Down Premium Polyester.