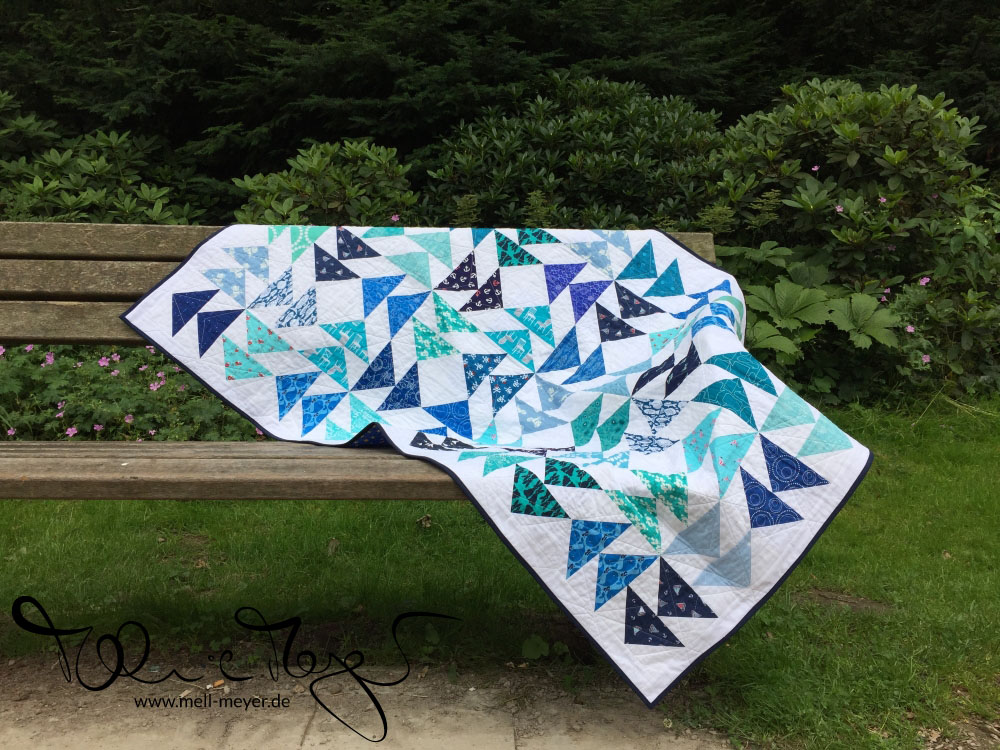 No. 5 of my FAL list is finished! #yeah
My nephew Noah has "finally" received his baby quilt. He was born on the 29th of June – about two weeks early – so depending on definition I am about two weeks to a month late. But with my track record and middle name last-minute that is still pretty good.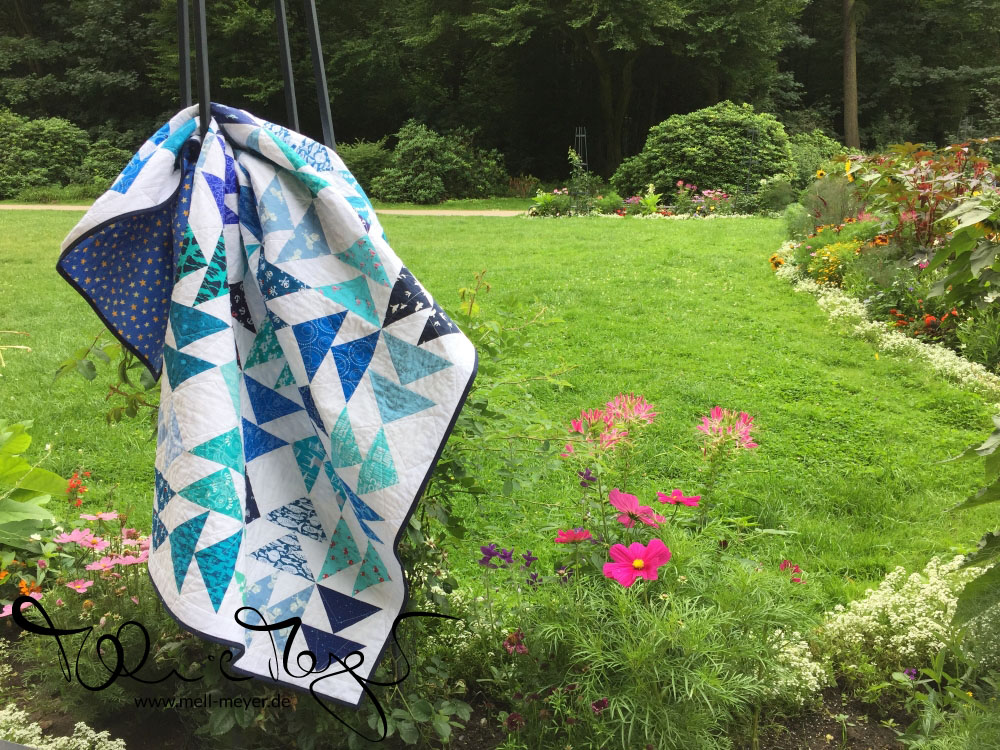 I loved working on that quilt. We have done the pattern before for a bee member and used a paper piecing template. This time I made the geese with the bloc loc ruler and I enjoyed it way more. The points are almost perfect and not having to pull all that paper out?! Bonus points there.
The fabric for the front of the quilt shows a lot of novelty prints or you may call them I spy fabrics: Boats, pirate skulls, scooters, fish… For the back of the quilt my sister picked a star print. So this time the quilt named itself :)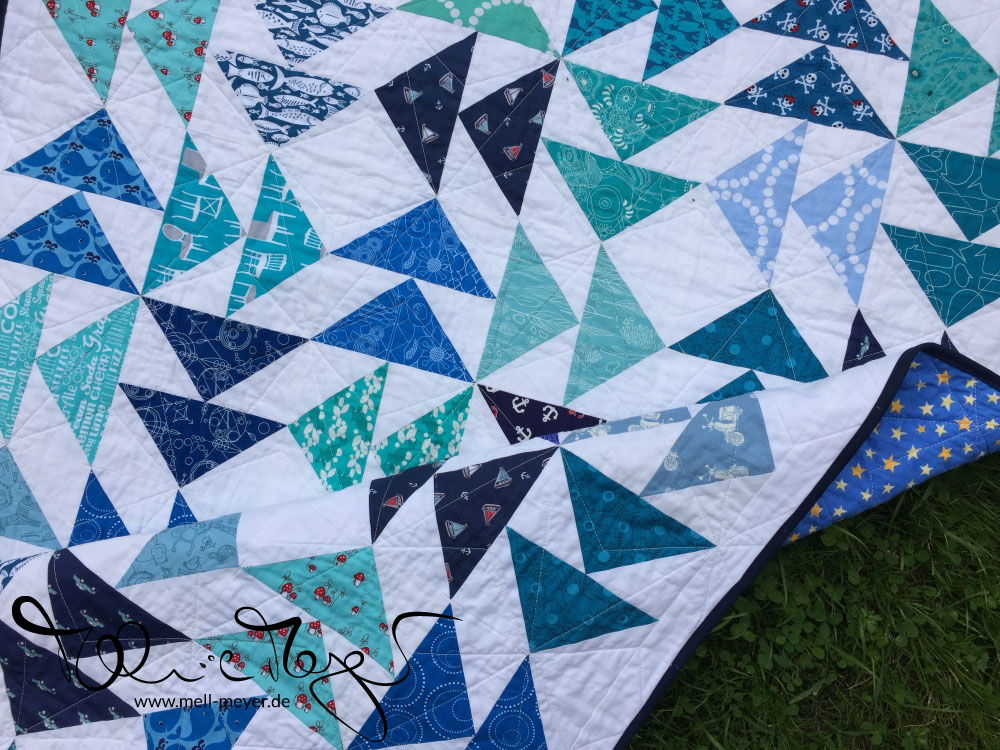 If you want to see more pictures of the progress, you can find the blog post here.
Because of the quilt's name I took the pictures at the Hamburg observatory ("Planetarium"). It is located in the city park: Gardens, flowers and lovely walkways… It's an older building with lovely details and was recently renovated.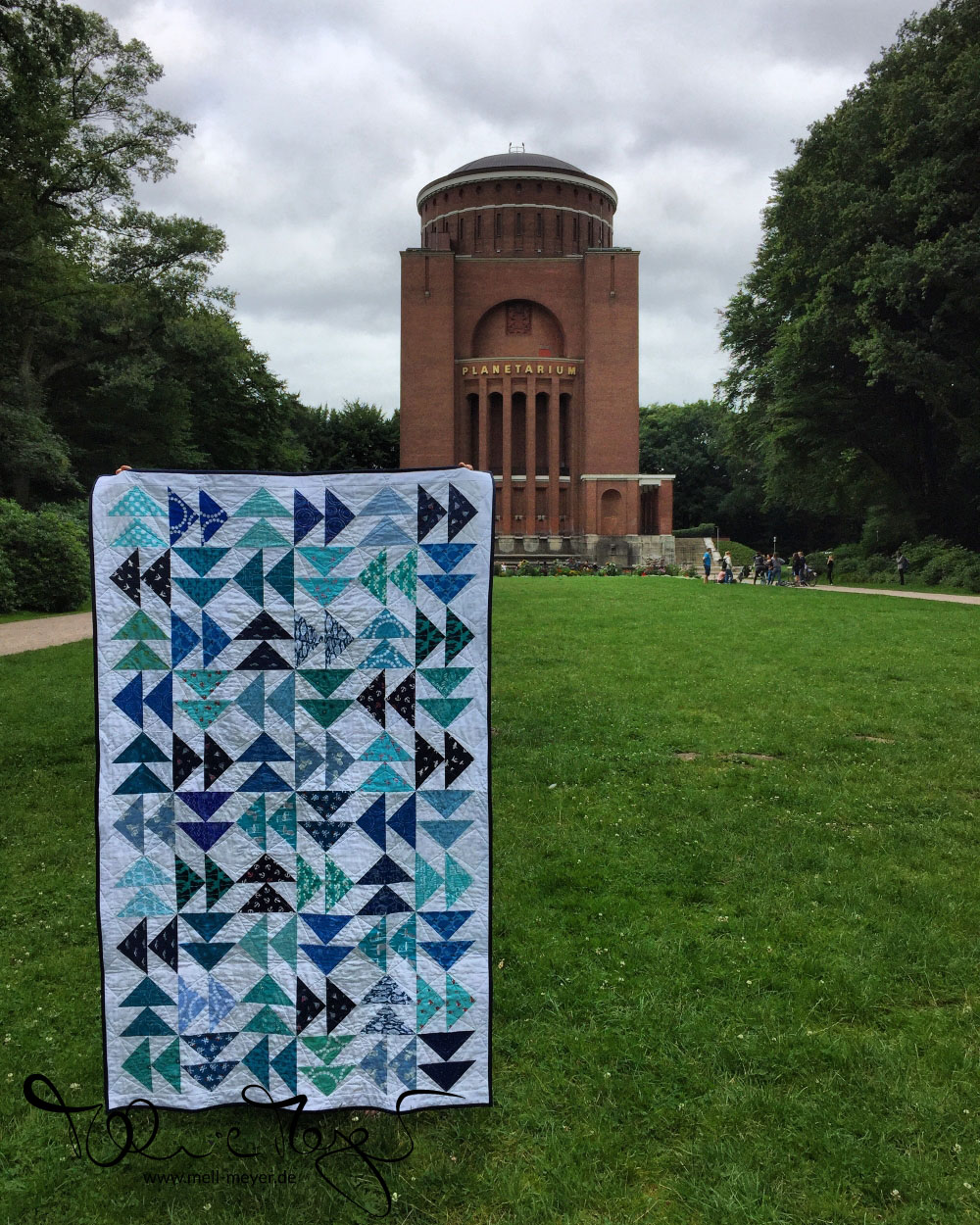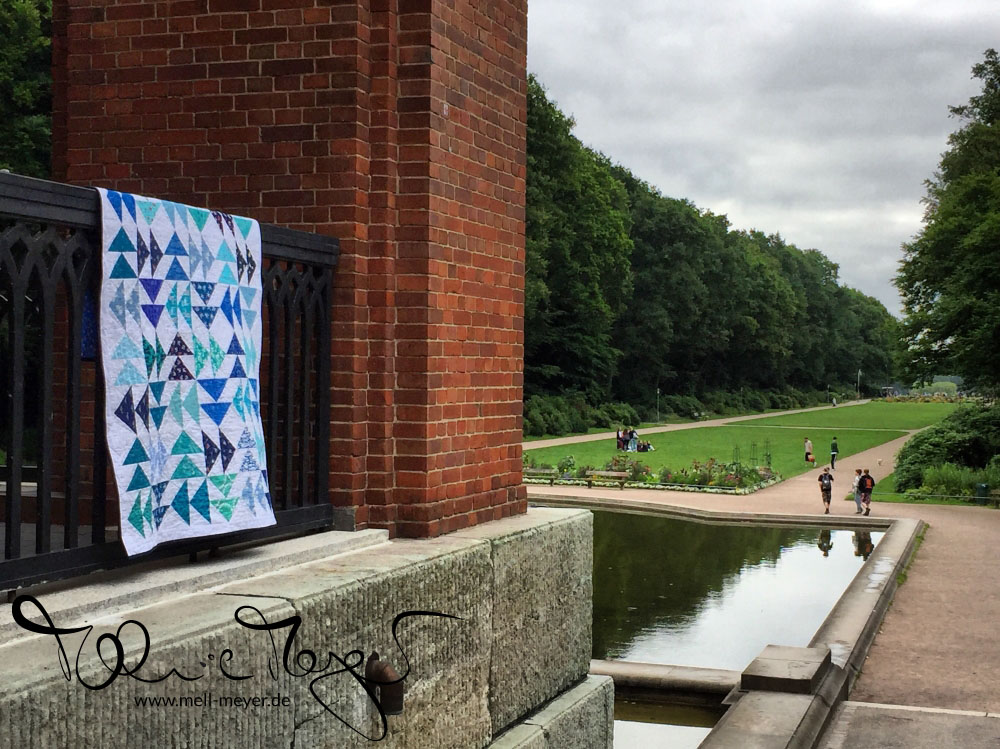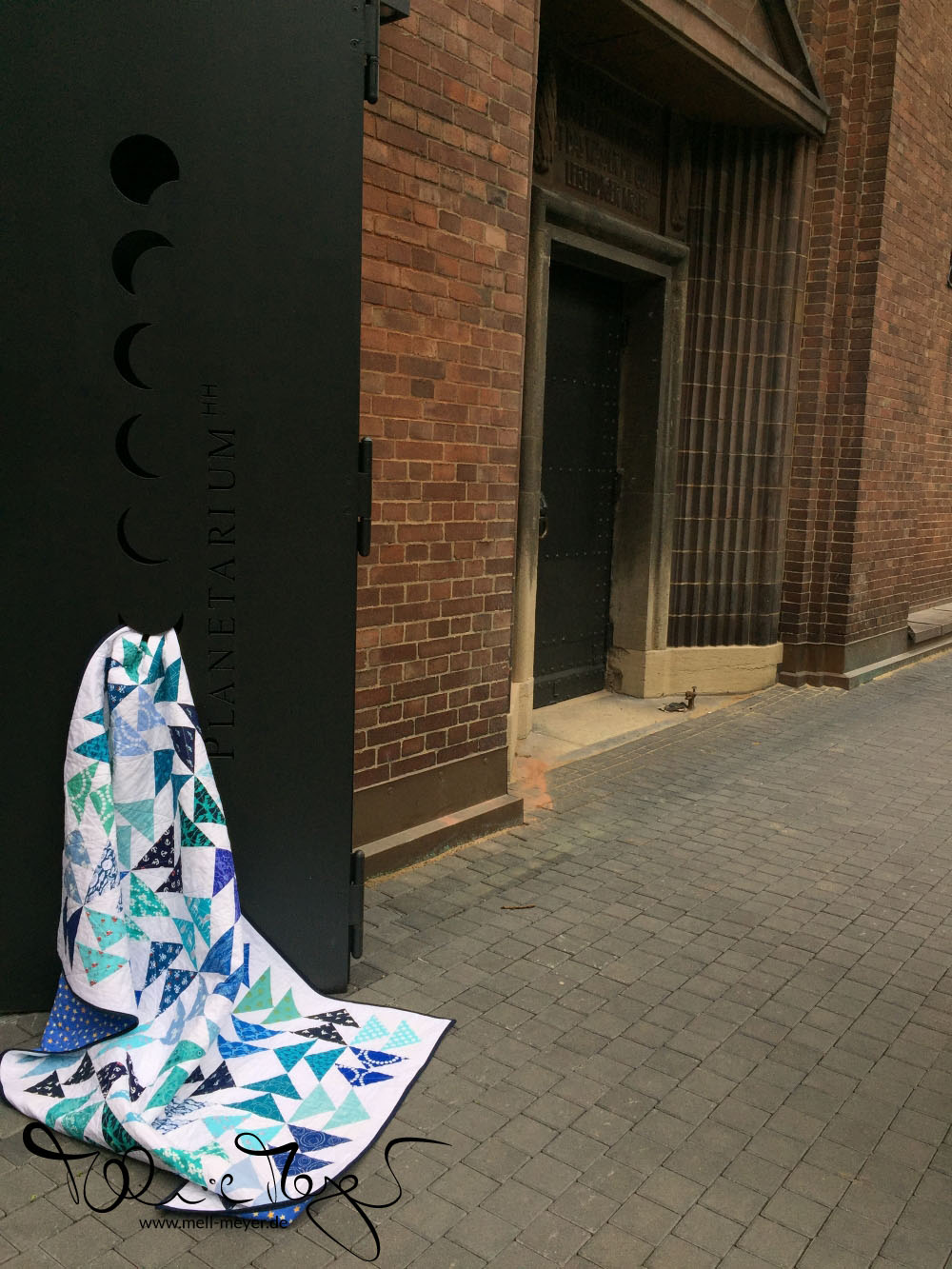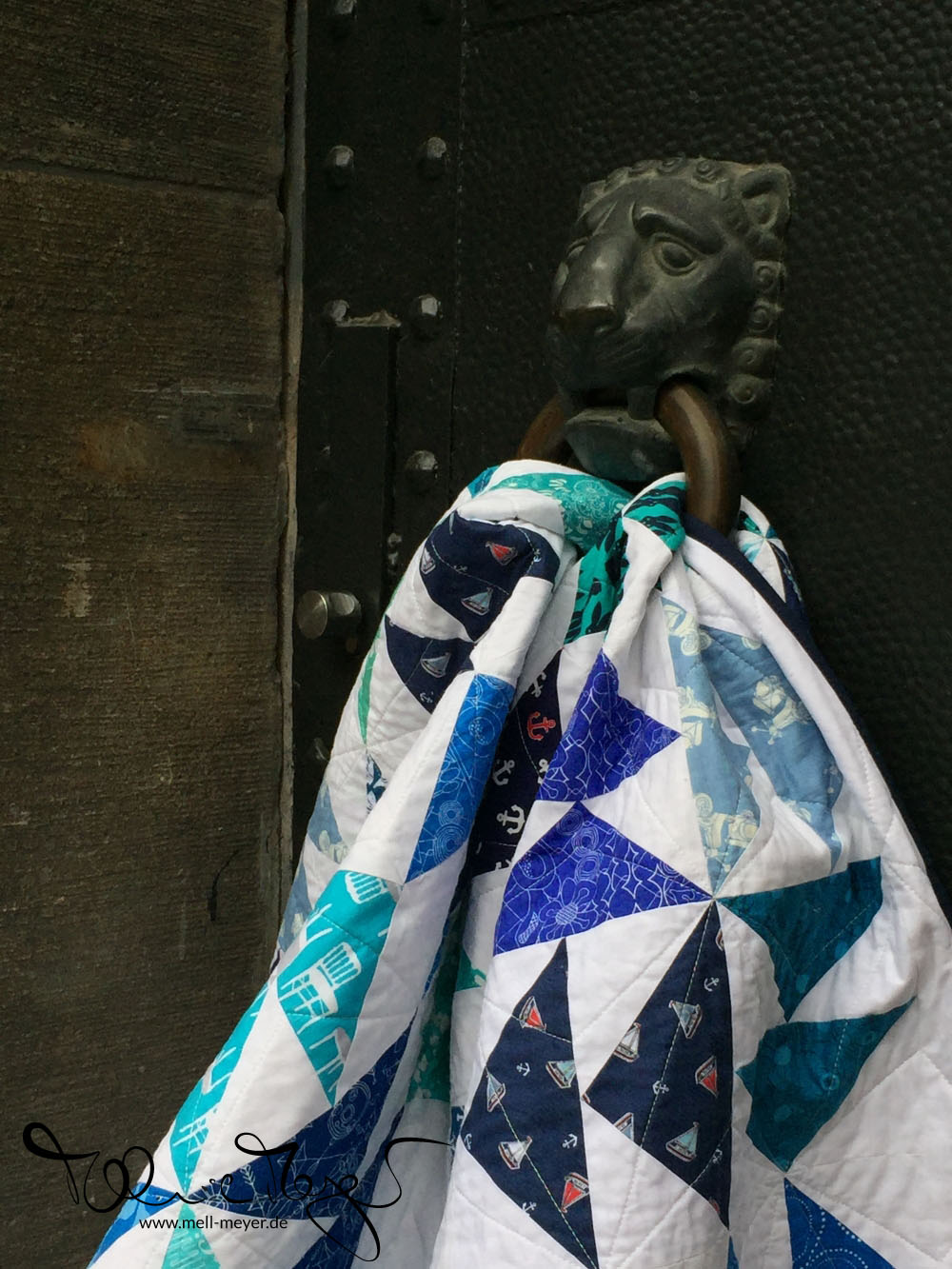 Even though the weather was not really complying with the photo shoot, I really enjoyed the quilt name related setting … and being able to show you more of the lovely Hamburg :)
Have you done a pattern twice but with different techniques? Which did you prefer and why?
Best wishes
xo Melanie