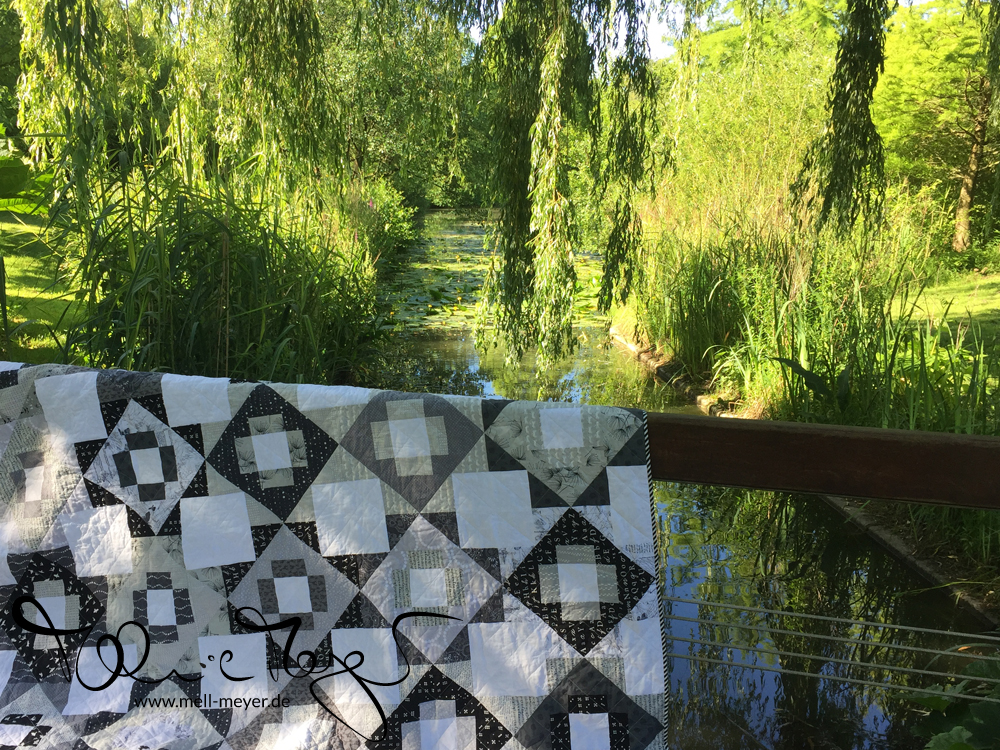 No. 12 of my Finish Along List for Q2 is finished!
I have been pondering for a while now how to photograph meadowland. Finding a real meadow inside the city… not so easy. I decided that a park would have to suffice :)
Originally I planned to go to the Stadtpark (city park) but then a friend of mine recommended I try the botanical garden in Klein Flottbek, Hamburg. And how fitting to use a suggestion from my real live community to photograph this quilt from a community sew along!
It felt like I was not really 10 meters into the garden and there were already lovely and beautiful sites all around. The first picture of this post was from the very beginning of my walk through.
Anyone who knows me, will notice that I am not a nature buff, not by a long shot. But I really enjoyed this small city adventure – at least when I was not worrying about spiders, wasp nest in the ground or the busy bees :)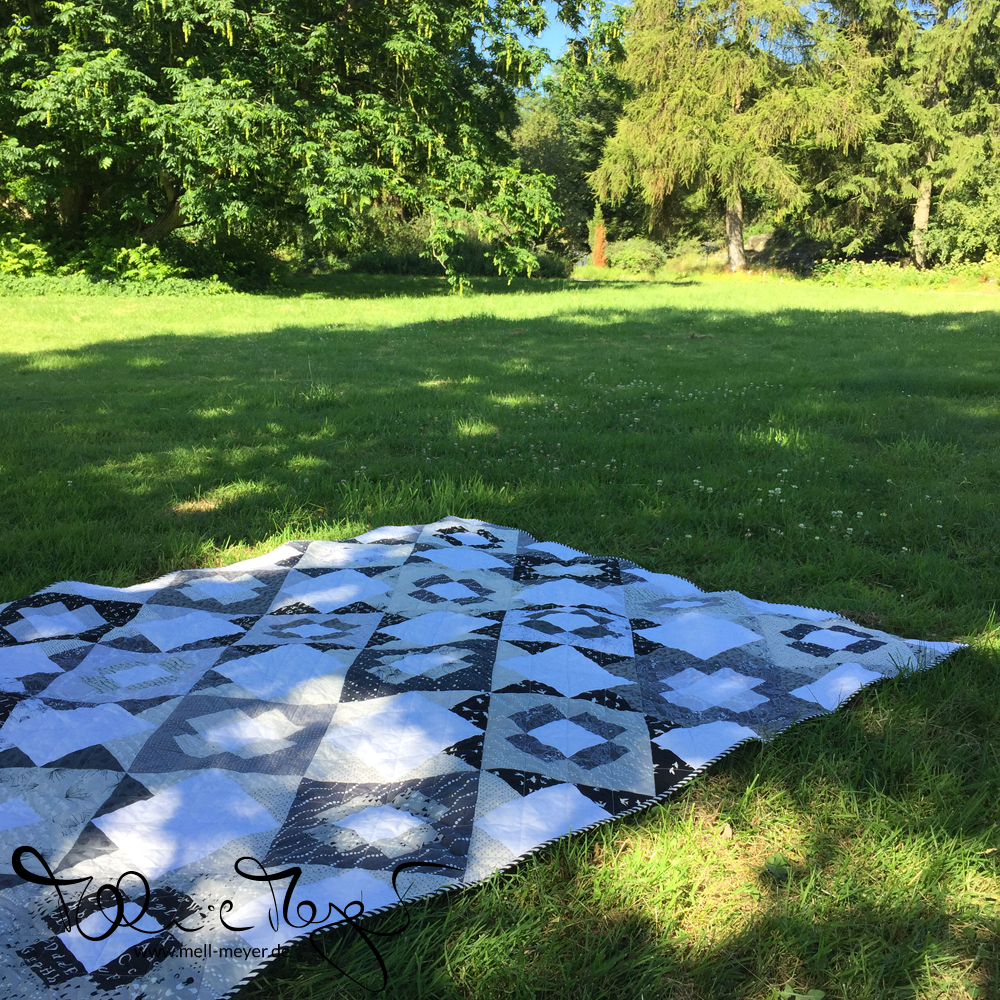 Of course I was looking for something meadow-like. But there were also sooo many other beautiful photo opportunities.
I think this is a very old harvester…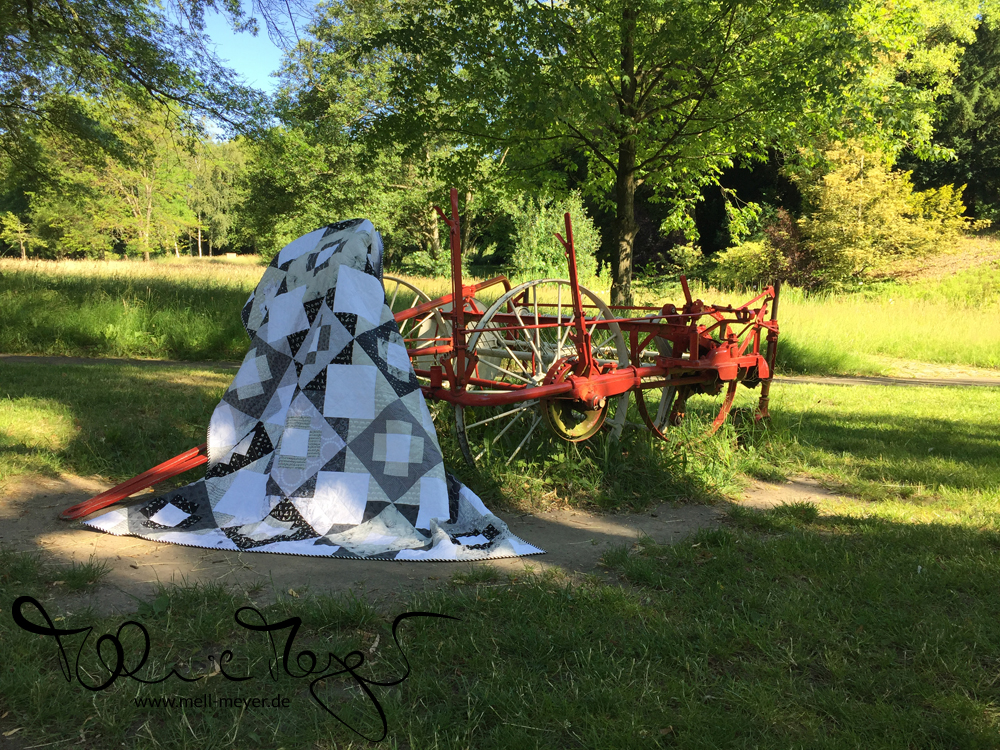 And this was in the Japanese section. There were animals throughout the park, can you spot the ducks?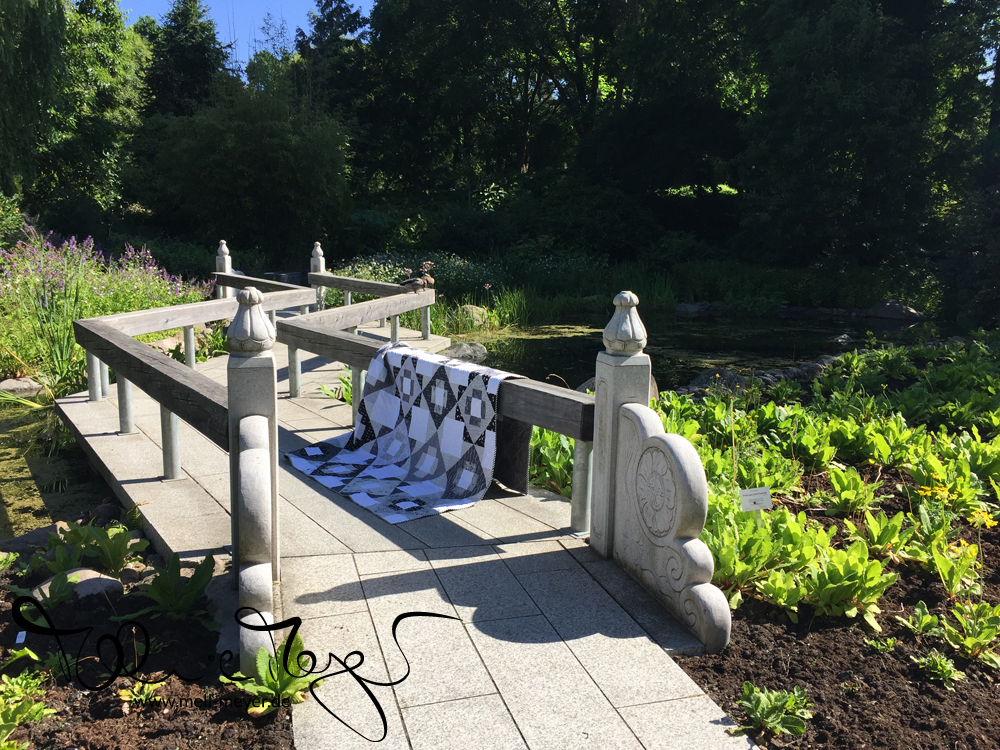 There were ducks and small ducklings, geese and child sized ones – are they called gooselings? – and coots and their babies and then I saw a squirrel…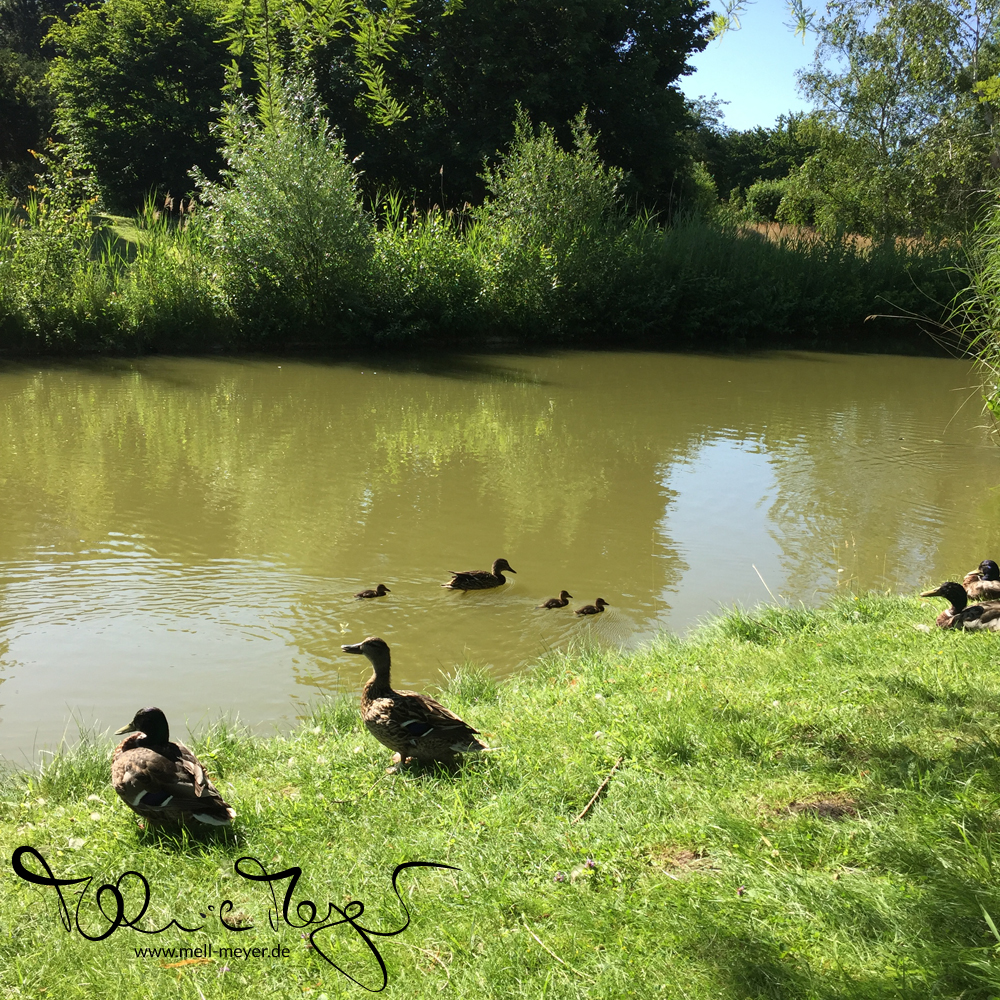 Also no city noise once you were fully inside. Just the call of pigeons and other songbirds, the chirping of cicadas* and lots of buzzing from bees.
*As I said I have no true idea, but that was what it reminded me of, the sound of a vacation at the Mediterranean.
I was really relaxing. Slow walking, the sun shining but not that hot yet and those nature sounds: Lots of flowing water and leaves rustling. It is totally normal to do your walking with a quilt in your arms, right?
Here are my favorite plant pictures.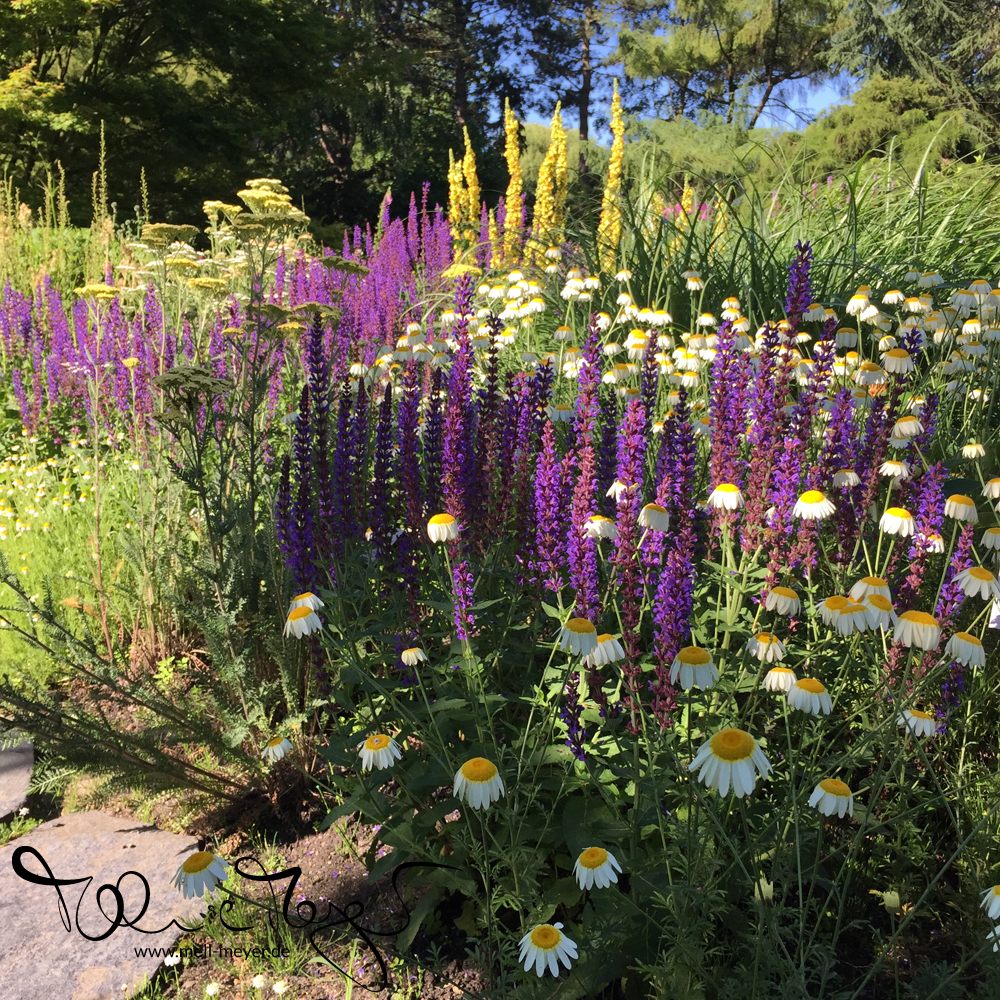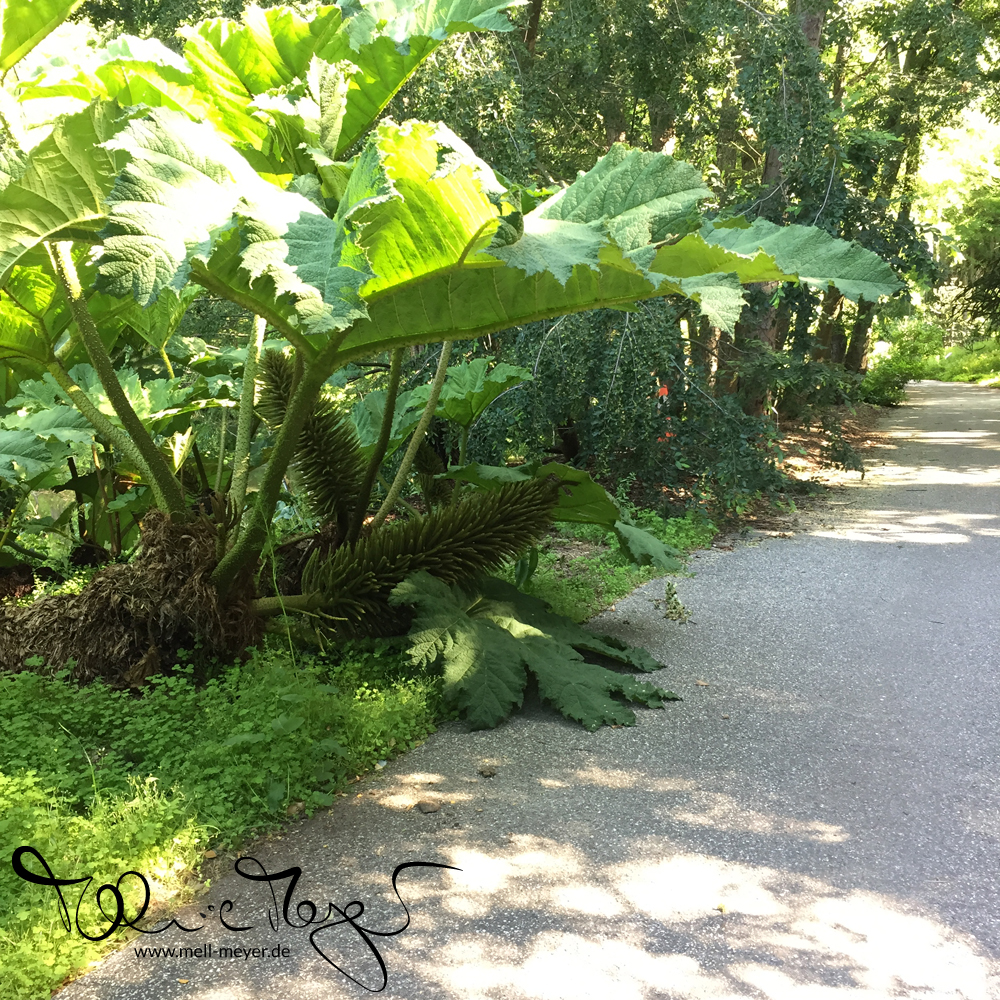 And two of the different buildings they had inside. All fitting the regional theme you were walking through of course!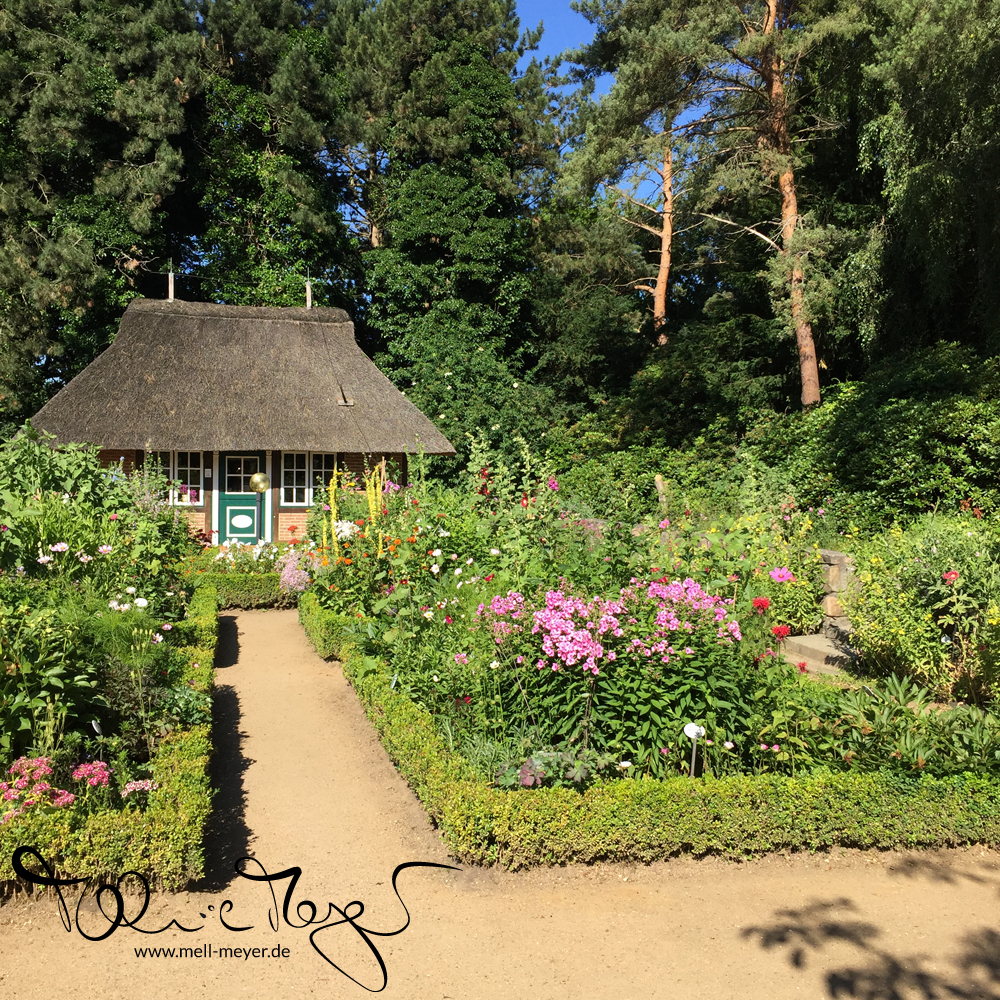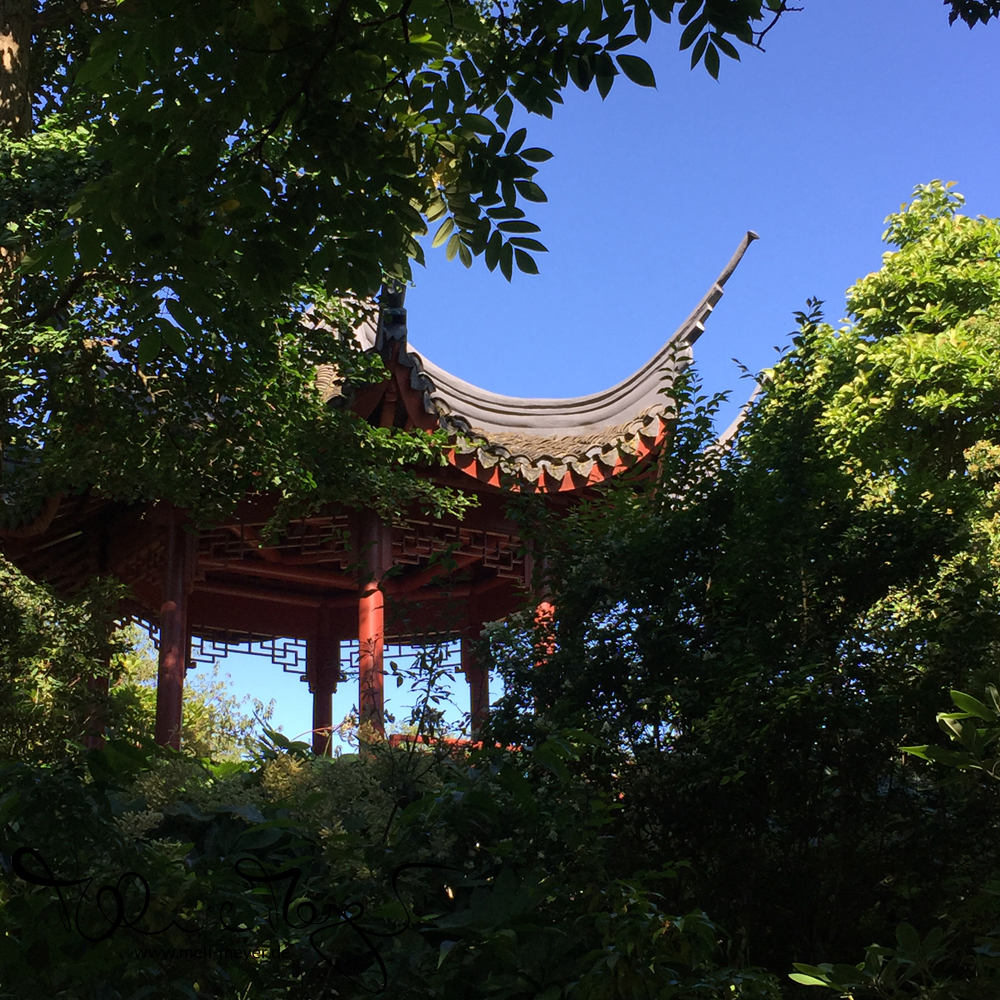 But back to quilt pictures: Close-Up.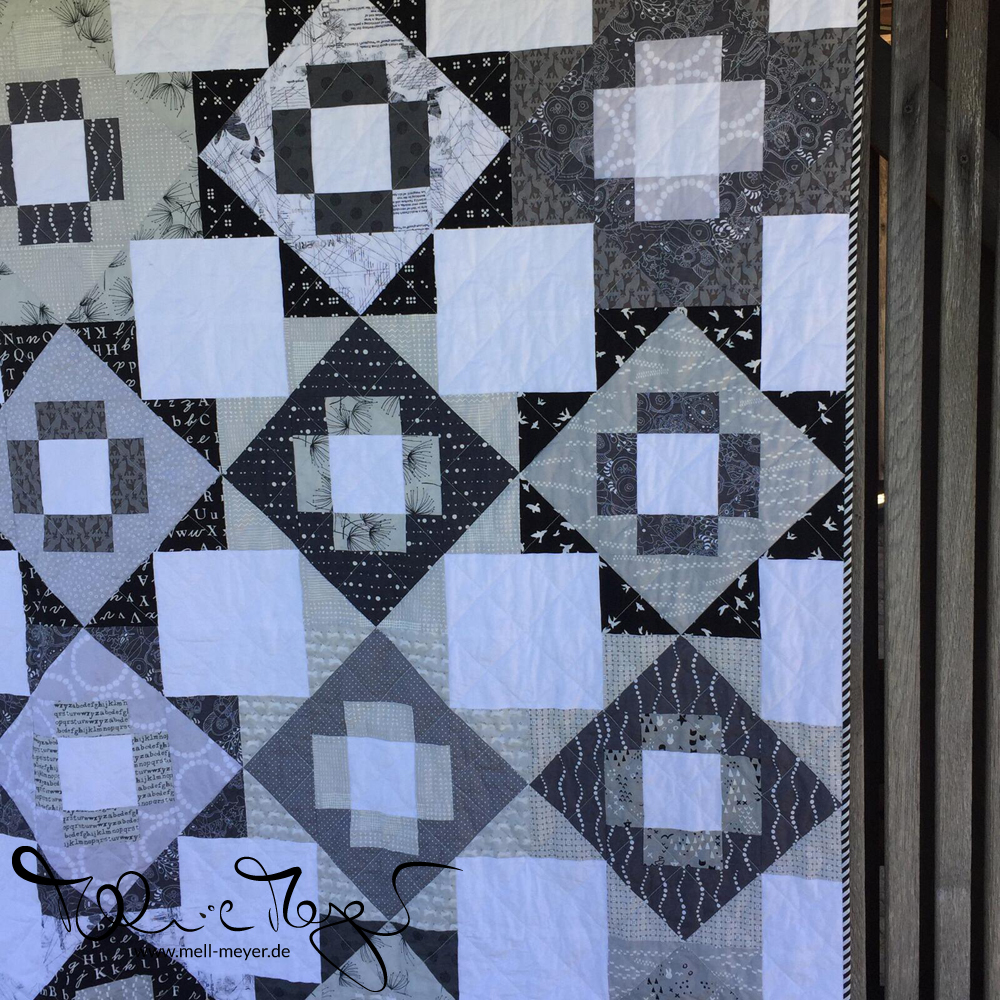 And the backside: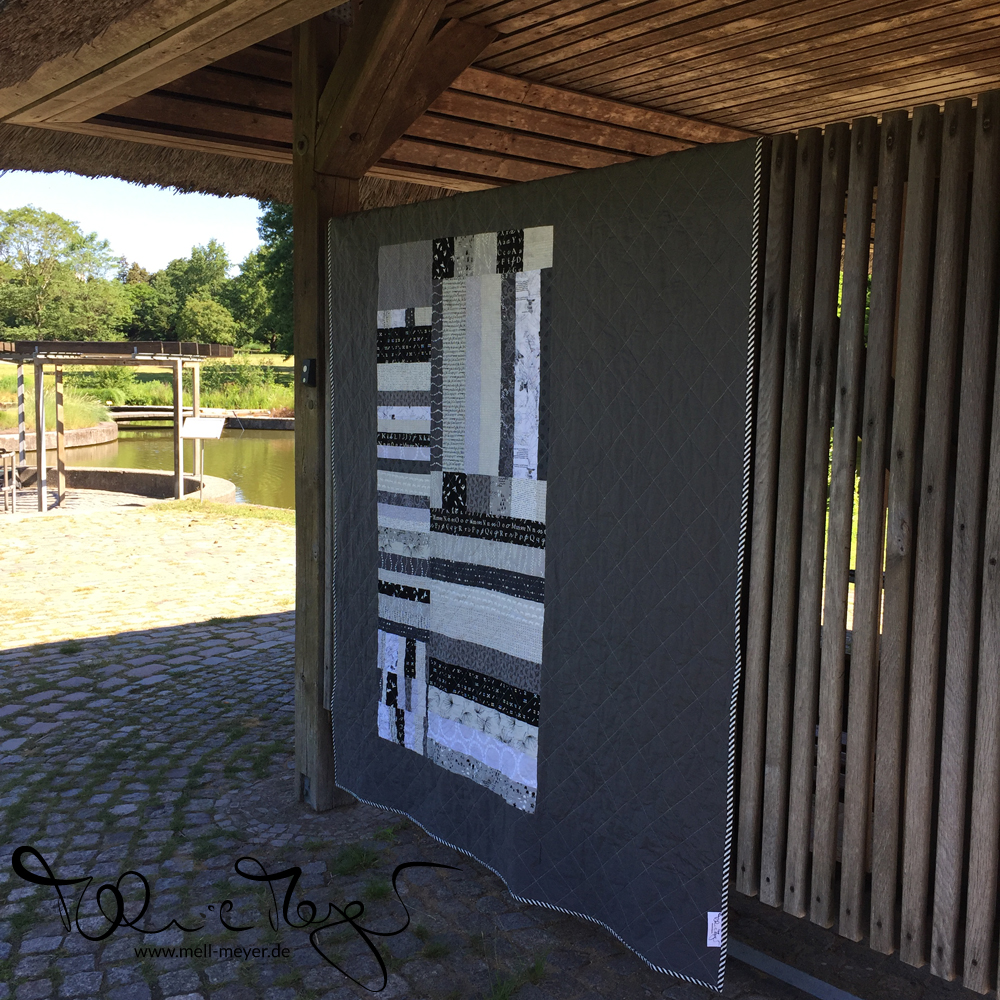 I was a bit miffed that I didn't think of this angle when I photographed the front. All quilt front pictures had such bad lighting that I couldn't use any…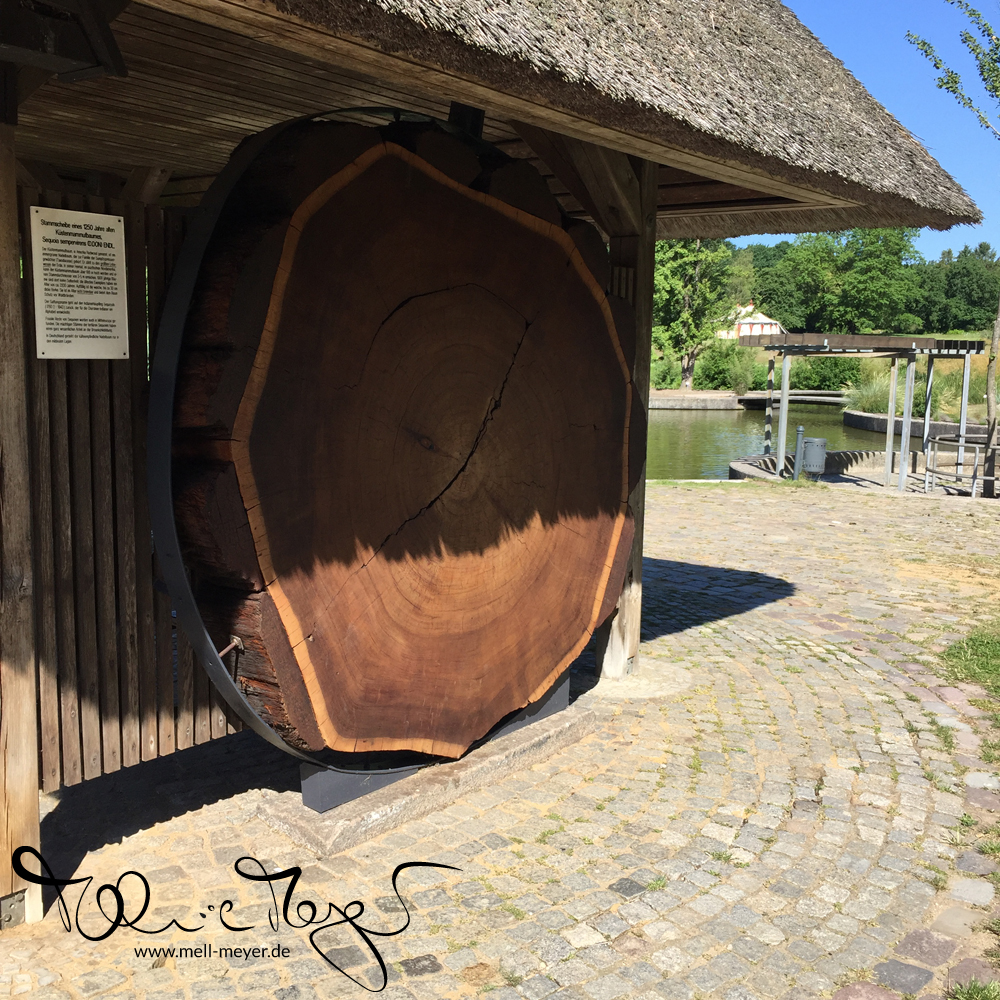 This was the backside of the pavilion where I took the backing picture. This is a wooden cut (stem disc) of a 1,250 year old sequoia!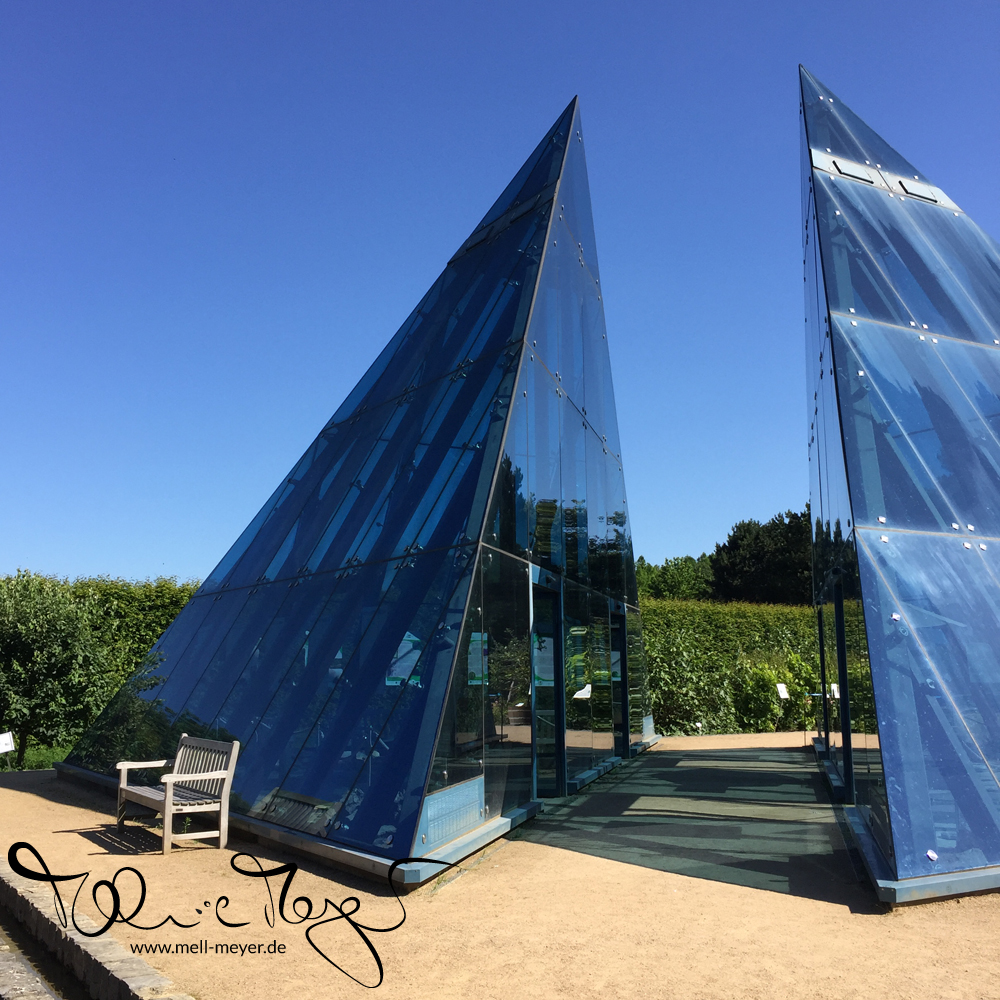 And in contrast some very modern architecture.
But you cannot really be sad when you have also taken these beauties :)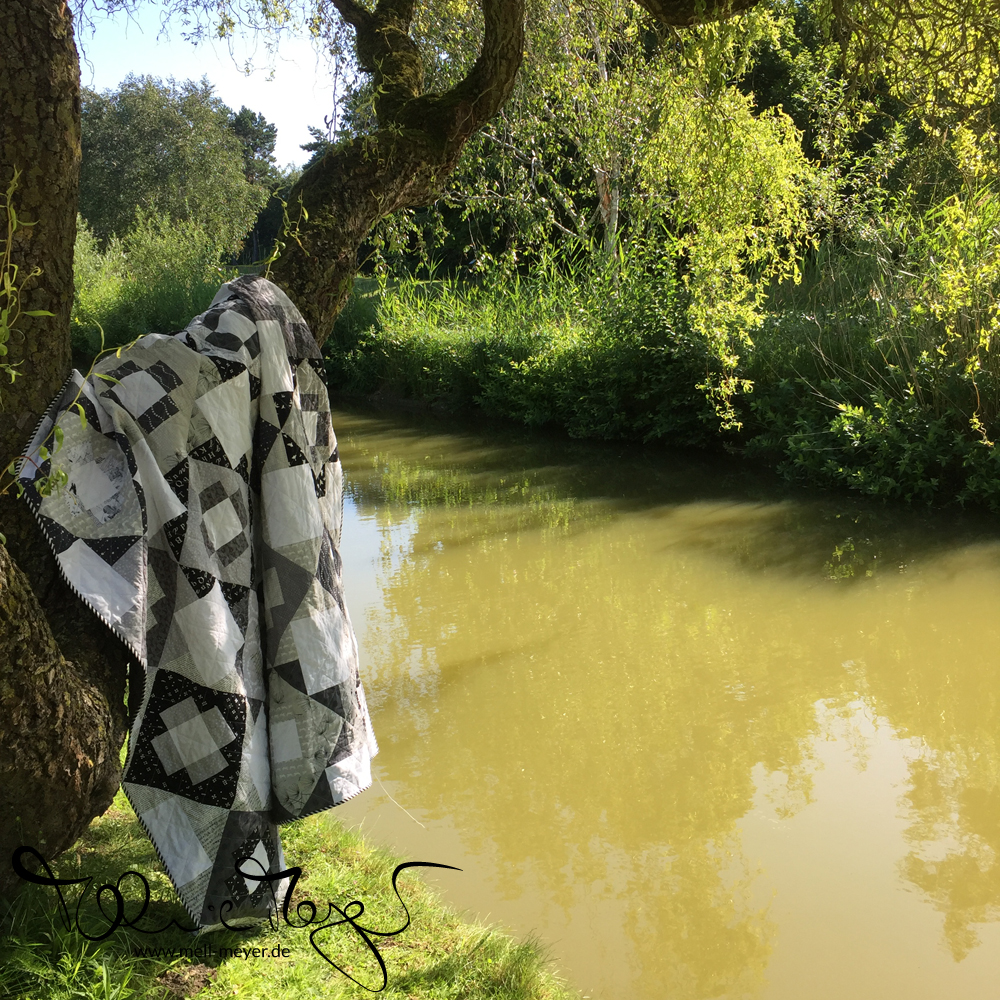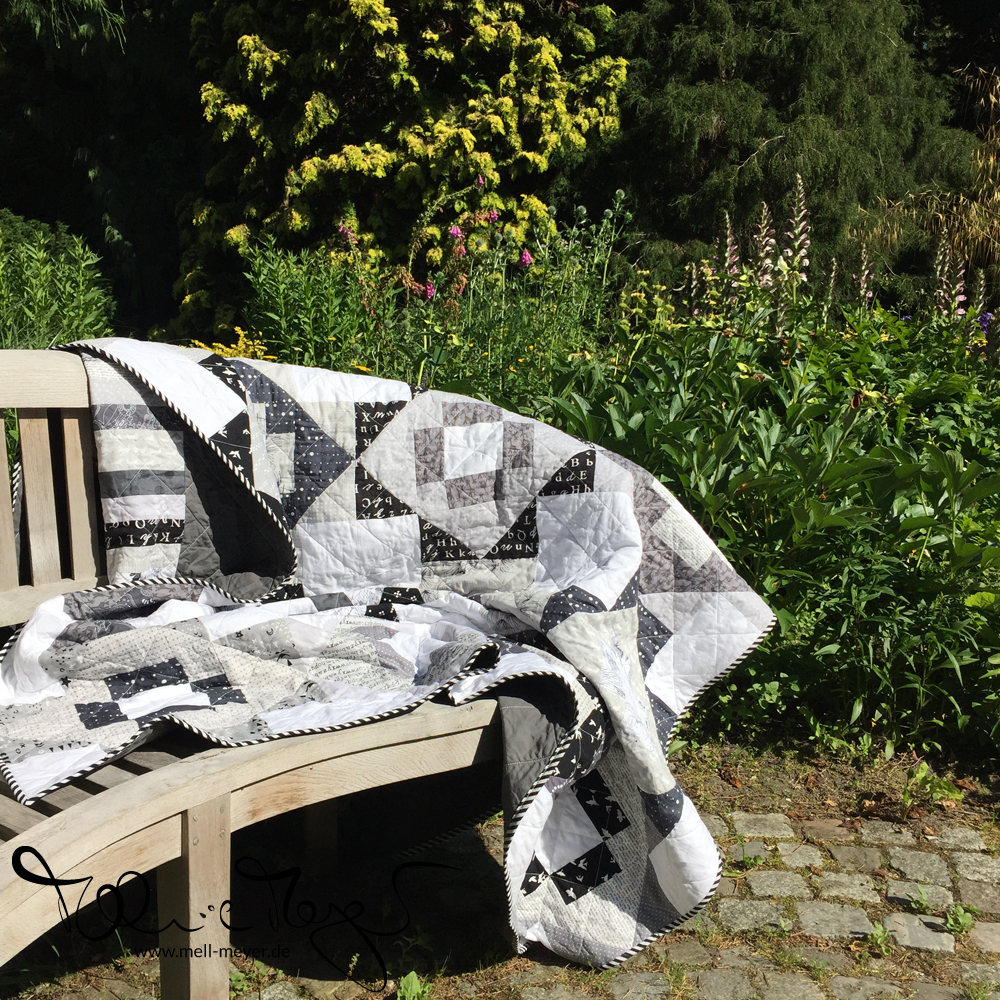 I hope you enjoyed my – not so knowledgeable tour – though the botanical garden!
It was a great end to my two weeks of vacation. Of course I didn't finish half of what I planned, but this is finish no. four! Not bad either :)
On another note I have been really busy behind the scenes prepping for the Leafy Quilt Sew Along. It will happen! Mark your calendars: Aug-Sep. I hope I can share all the details next week!
Best wishes
xo Melanie
So far this quarter …
Linking up at
Beauties Pageant 38 @ From Bolt to Beauty
I am linking up with the 2019 Finish Along hosts
I used to link up via She Can Quilt but she appears to be inactive at the moment. But there are so many hosts. You can find them all by using the link on the Instagram @finishalong page. To name a few Capitola Quilter, Marci Girl Designs and Sarah Goer Quilts.