We are at that time of year again, were we are reviewing the old year and planning for the new one. I participated last year and I enjoyed having my goals to refer to throughout the year. So I will review how well or not I did and start prioritizing ideas for 2020.
Instagram
Best Nine
But first a bit about Social Media aka Instagram …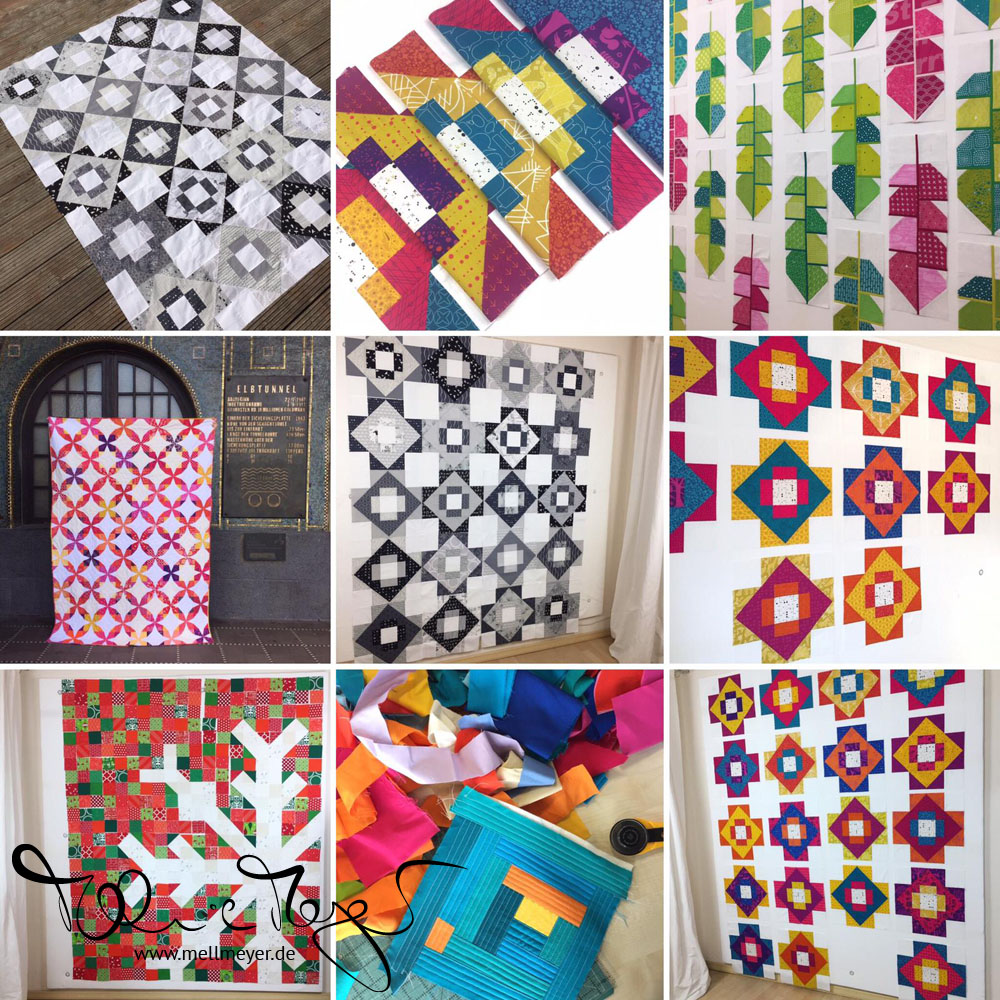 As last year I tried to build the first collage with the real best nine and then the one without duplicates… but you really liked specific projects like Meadowland, Leafy and Wanta Fanta :) "No way" to make one without duplicates. So these are the nine fotos you – my readers/followers – liked the most.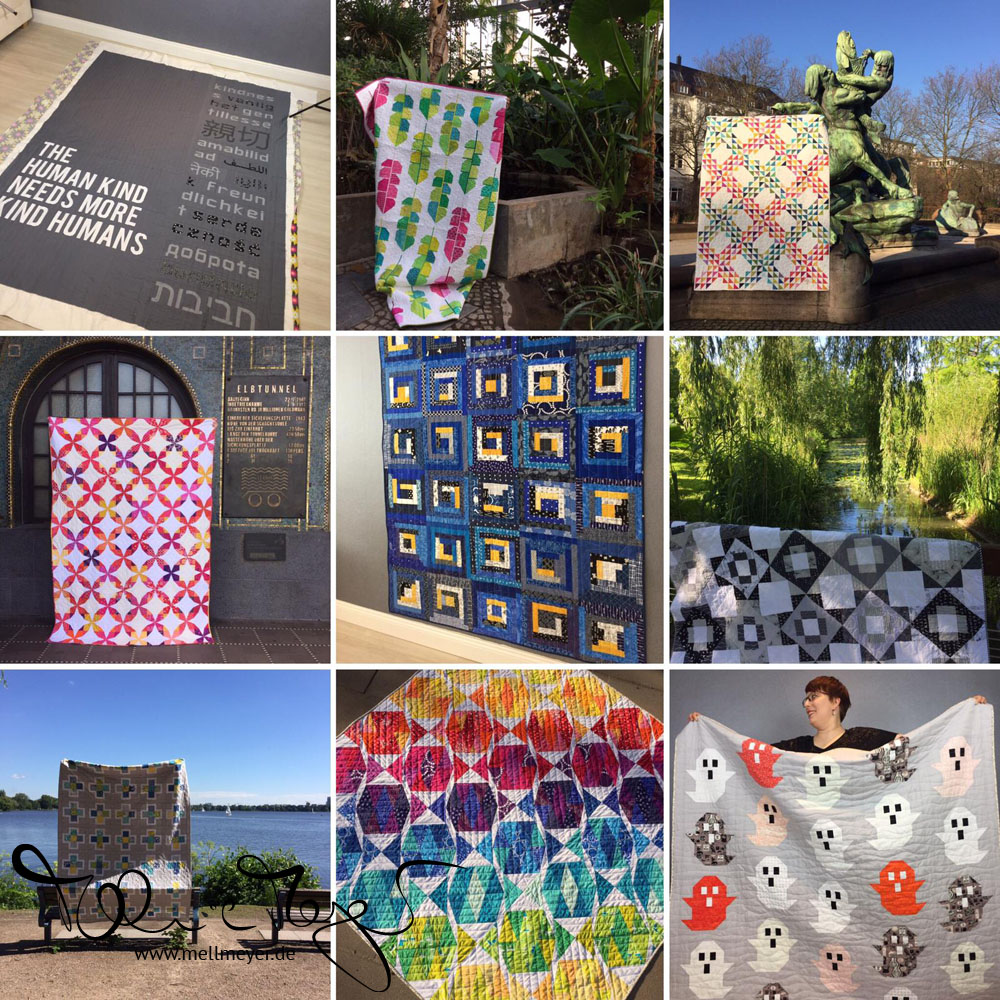 And these are my personal favorites because they are finishes – and by chance they were exactly nine so an omen for my personal collage. I can't be partial about my pictures, of course I love all of them ;)
43.6k likes on 231 posts
(2018: 17,608 likes on 136 posts)
I want to say, I am so grateful and happy for all my lovely followers. Thank you for all your likes and comments; for your support and the sometimes needed kicks :) I love the feedback and generosity on IG, the general positive attitude and vibe.
2019
Review
How did I do with my sewing goals for 2019?
I did the planned giveaway. And I also continued the #30minssewingdaily challenge. Though I decided against regular giveaways for the moment. So it is probably more my personal way of counting my sewing efforts. But that is ok to me, and if you want to join? Do so!
And as to be expected I had very good months and some with little sewing or little pictures to show for it. But overall I managed a fair amount of hours at the machine. I reduced my WIPs and even with starting new ones I am ALMOST at my goal number :)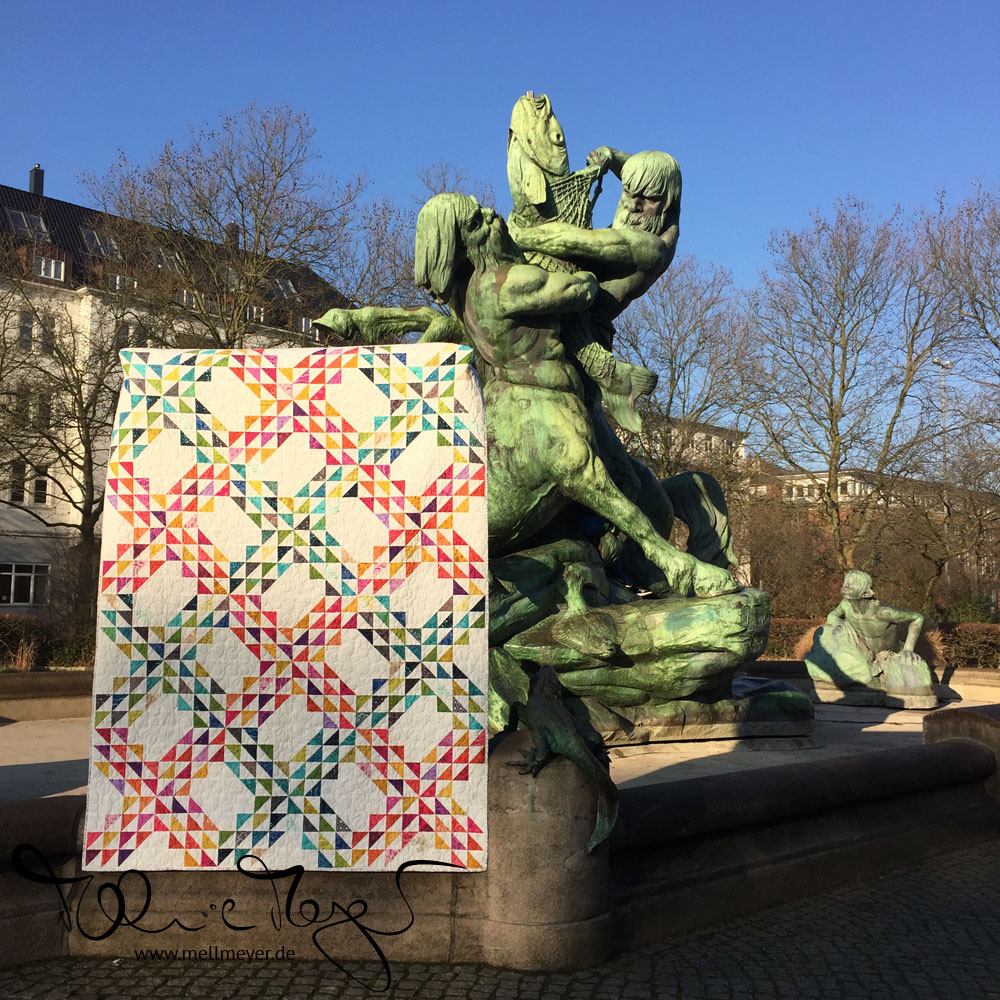 The most rewarding was finishing Ocean Waves …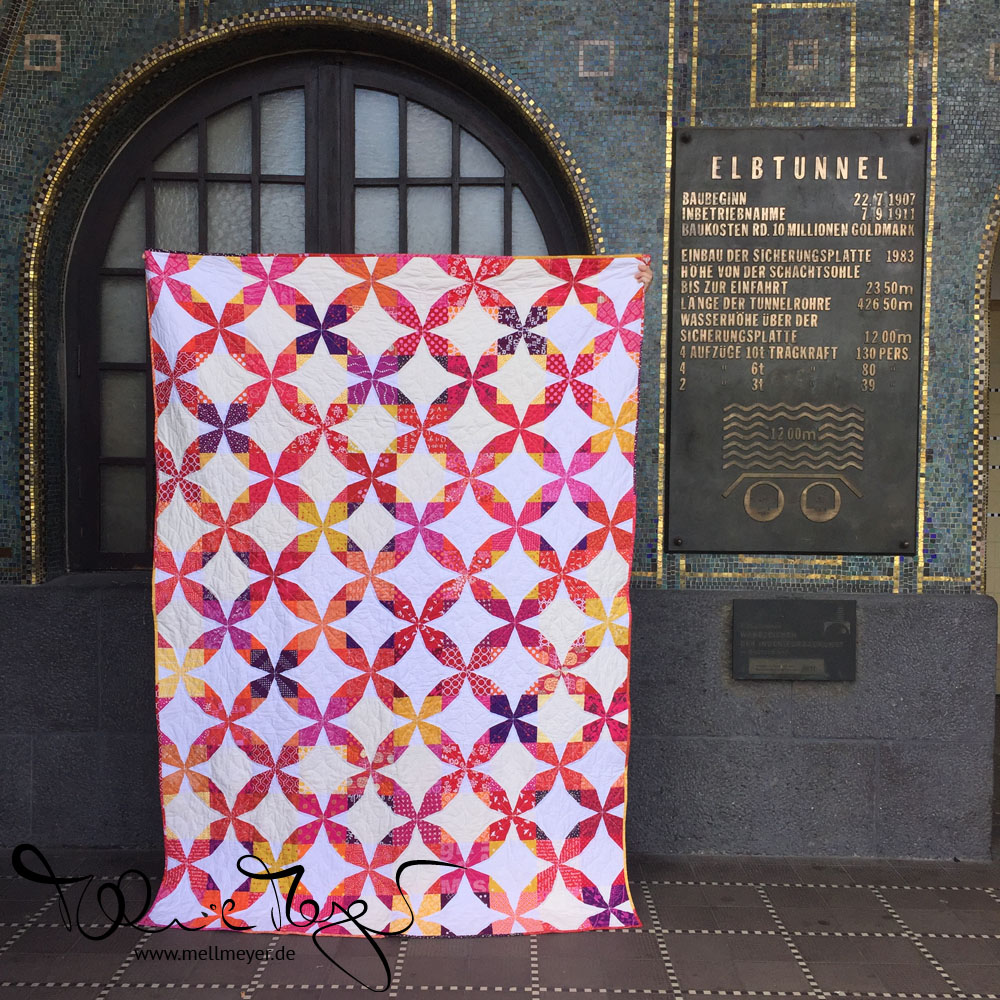 and Wanta Fanta. Both very long time WIPs from 2016. I am so happy they are finally done.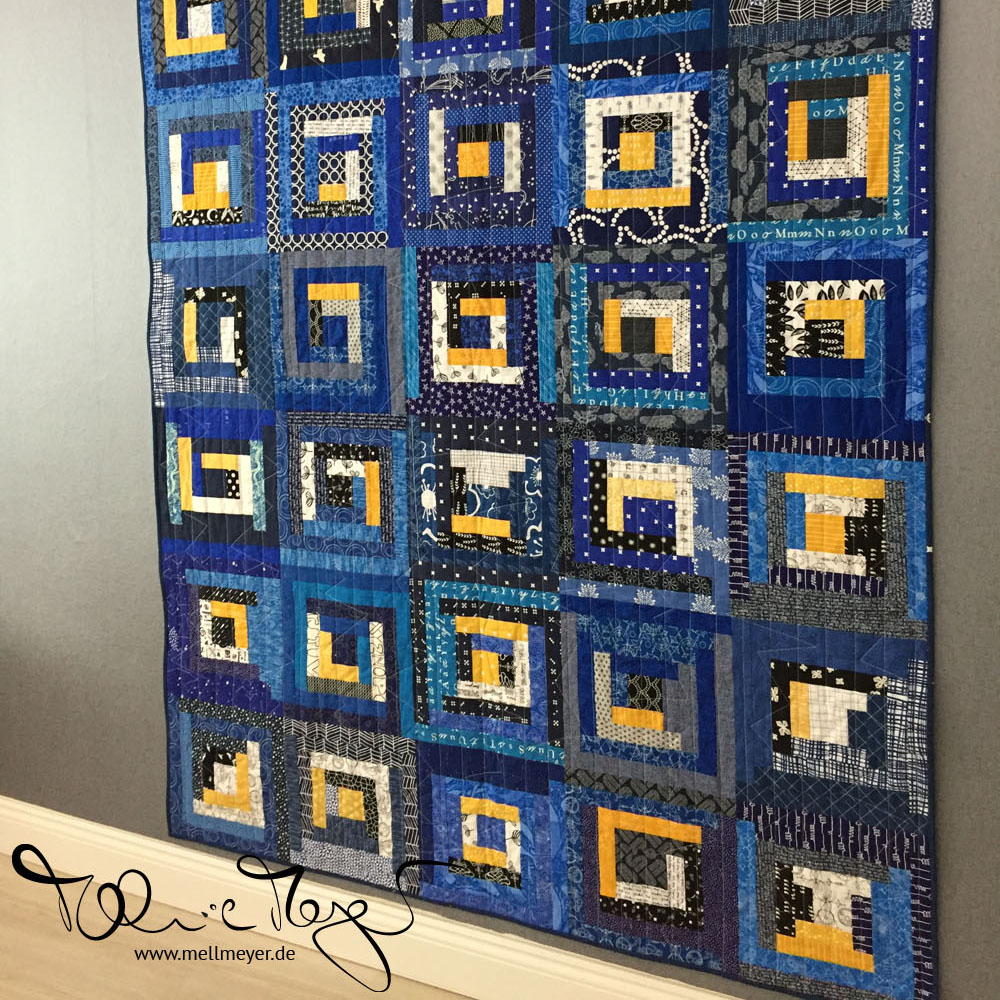 And the most surprising was that I actually finished the 2019 Bee Quilt early on in 2019. What?!
If you want to see all my finishes hop over to the gallery.
How did I do with my more crazy goals for 2019?
I did not ask to participate in the "What Shade Are You" blog hop. And I am not even sure that is still a thing. Also I did not yet start learning repeat pattern design. I was aiming to draw a fabric collection – but just for fun. I love computer things, and I am still interested so I will keep this idea for 2020.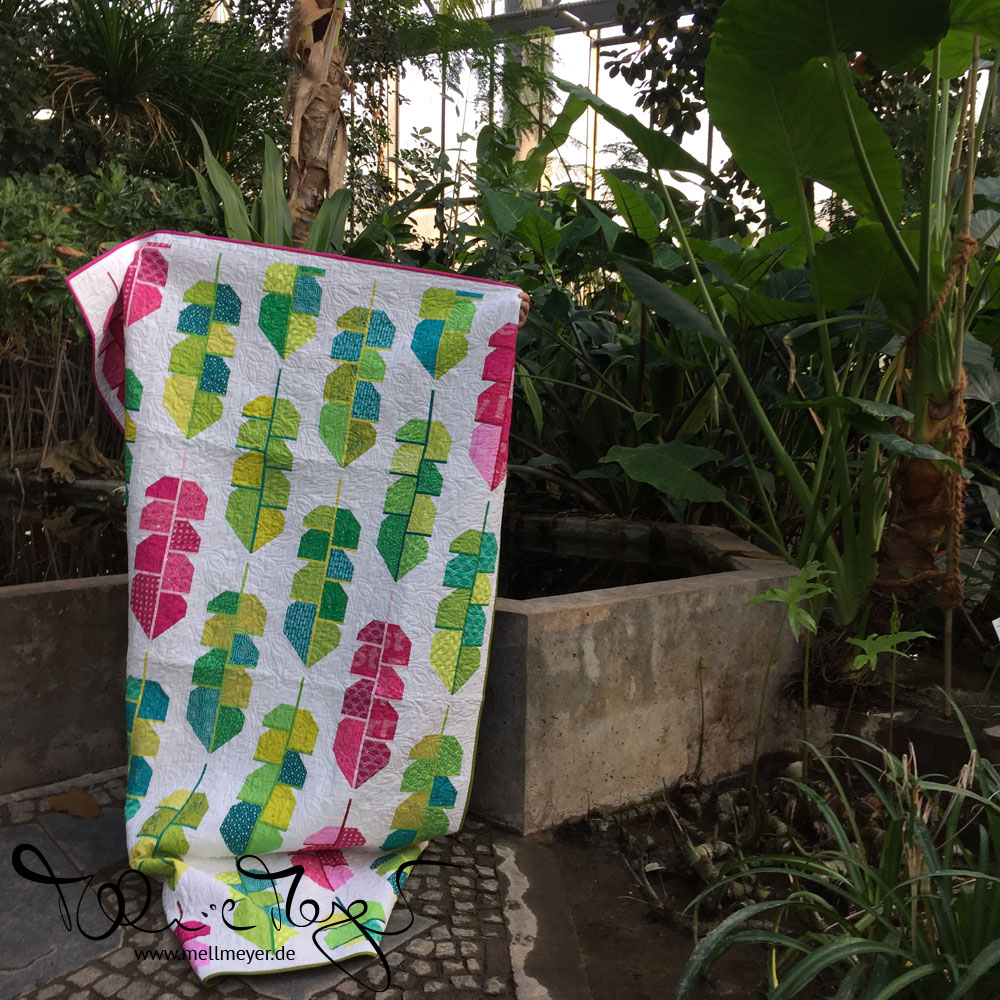 The most fun was the Leafy quilt as I was sewing along with you during the Sew Along.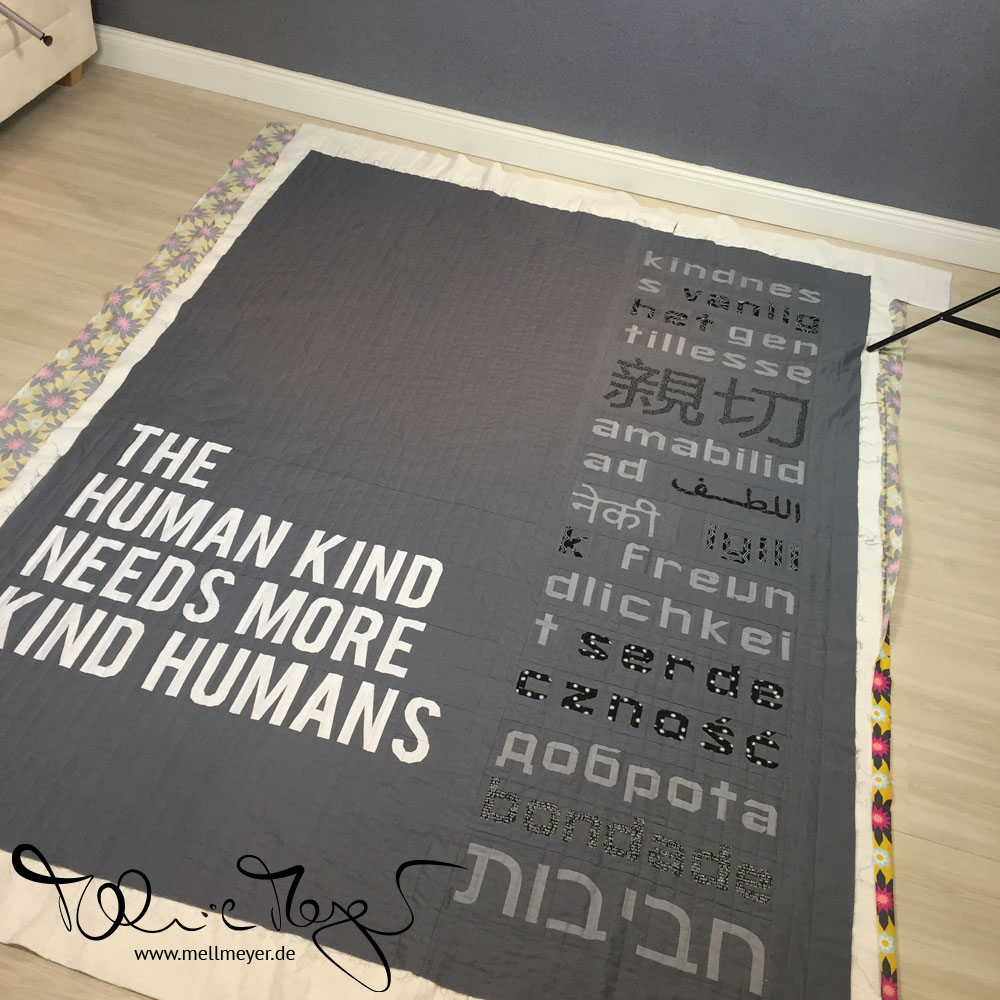 Very exciting was working on our submission for the QuiltCon 2020 Charity Challenge.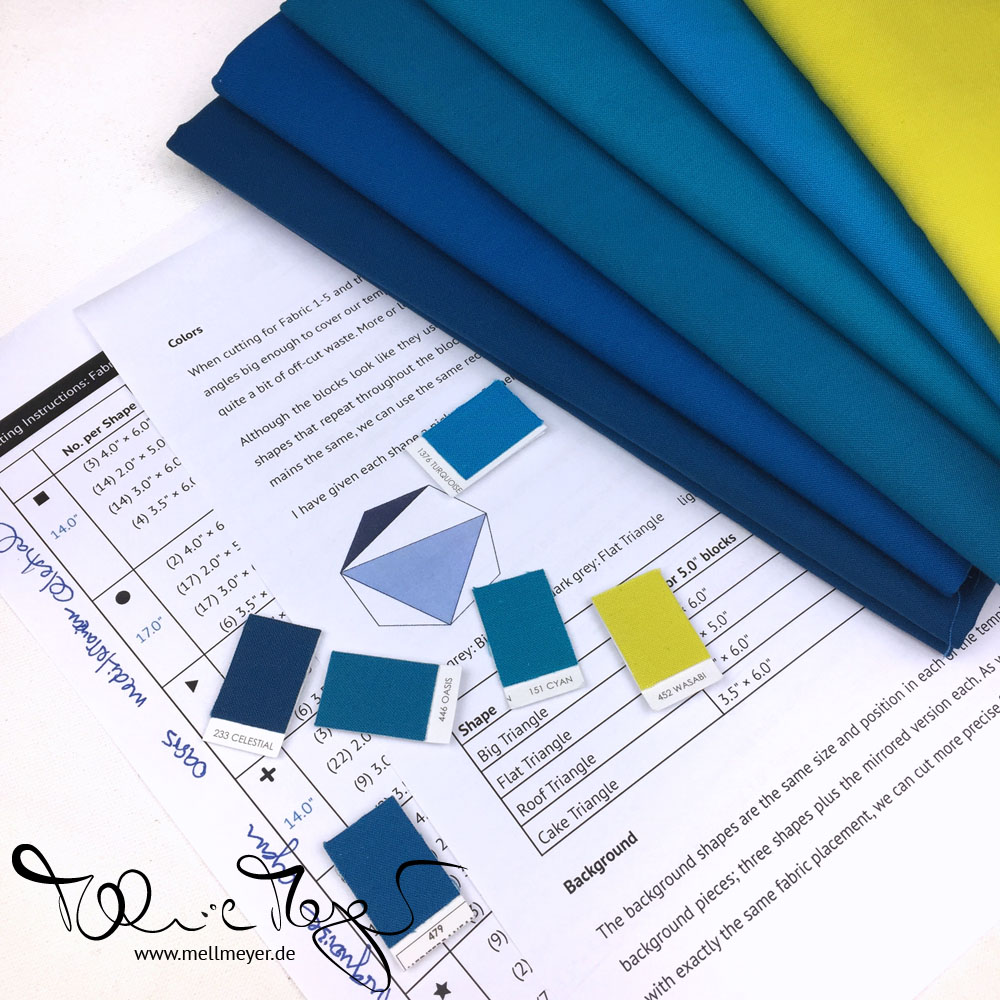 And as exciting but also challenging is working on my first original quilt design.
Six of my personal highlights and five of those with blog posts for the "Best of 2019" :)
What I did, was organize my first SAL "Leafy Quilt Sew Along" and then brought a group of people together that wanted to sew a QuiltCon 2020 Charity Quilt.
Also I did design an original pattern and I am currently writing and sewing this project. So while it is not finished, I am working on that goal. I actually have a second, simpler pattern idea that might make it into a newsletter. The newsletter something I also started in 2019 and am still trying to figure out.
br>
How did I do with my personal growth goals for 2019?
While I am still learning to find more balance and trying to read more, the loosing weight goal was a total fail. But I am very, very, very proud to say that I managed to become debt free! As I made that my biggest and most important goal in this section, I am pleased. Perhaps I should make the weight loss my 2020 main goal?!
In short:
Completion of 9 "big quilts"
Reduction of WIPs from 15 to 8
Organization of my first Sew Along
Participation in the QuiltCon Charity Quilt Challenge
Launch of the newsletter
Design of my first pattern
Accievement of debt freedom
Ok, this list is redundant, but WOW! When I see it this way, I can't really feel like I didn't do enough. And I guess I am not the only one constantly underestimating myself, because why then would the "I'm enough" movement have had such a high impact … Sooo, grab a pen and paper and if you haven't already write that small list about yourself. I am certain there will be totally amazing things on there!
2020
Goal Setting
So once again, I'll try to set goals that are more a yearlong endeavor to build new habits and change things I dislike. No need to be worried about one slip up – on the 3rd of Jan – but rather accept that life that goes up and down and so challenges you to keep with your vision.
My sewing goals for 2020
Continue the #30minssewingdaily challenge to keep a regular sewing system but also learn to accept that I can't sew every day, especially not for hours. Which also includes to accept that I can't take part in or sew everything. A hard thing to learn but I will have to start someday, right?
Further work on reducing the number of WIPs and then keeping the amount fairly stable. Something between 3-6 still sounds lovely. But I am flexible with the number if something else proves more realistic and still feels good to my heart.
The more crazy goals for 2020
Publish the pattern(s) I have already started.
Submit that quilt to a quilt show/QuiltCon 2021.
Figure out how to write a regular newsletter.
Learn designing repeat patterns to draw a fabric collection – just for fun.
The personal growth goals for 2020
Let's make it just one big one this year:
I would love to get back to a normal weight and get into a fitter state.
Excited to see what 2020 brings. Hope you all have a wonderful New Year! If you want to be a motivational buddy, please leave the hint in the comments :)
Best wishes
xo Melanie
Linking up at
Best of 2019 @ Meadow Mist Designs
2020 Planning Party @ Quilting Jetgirl