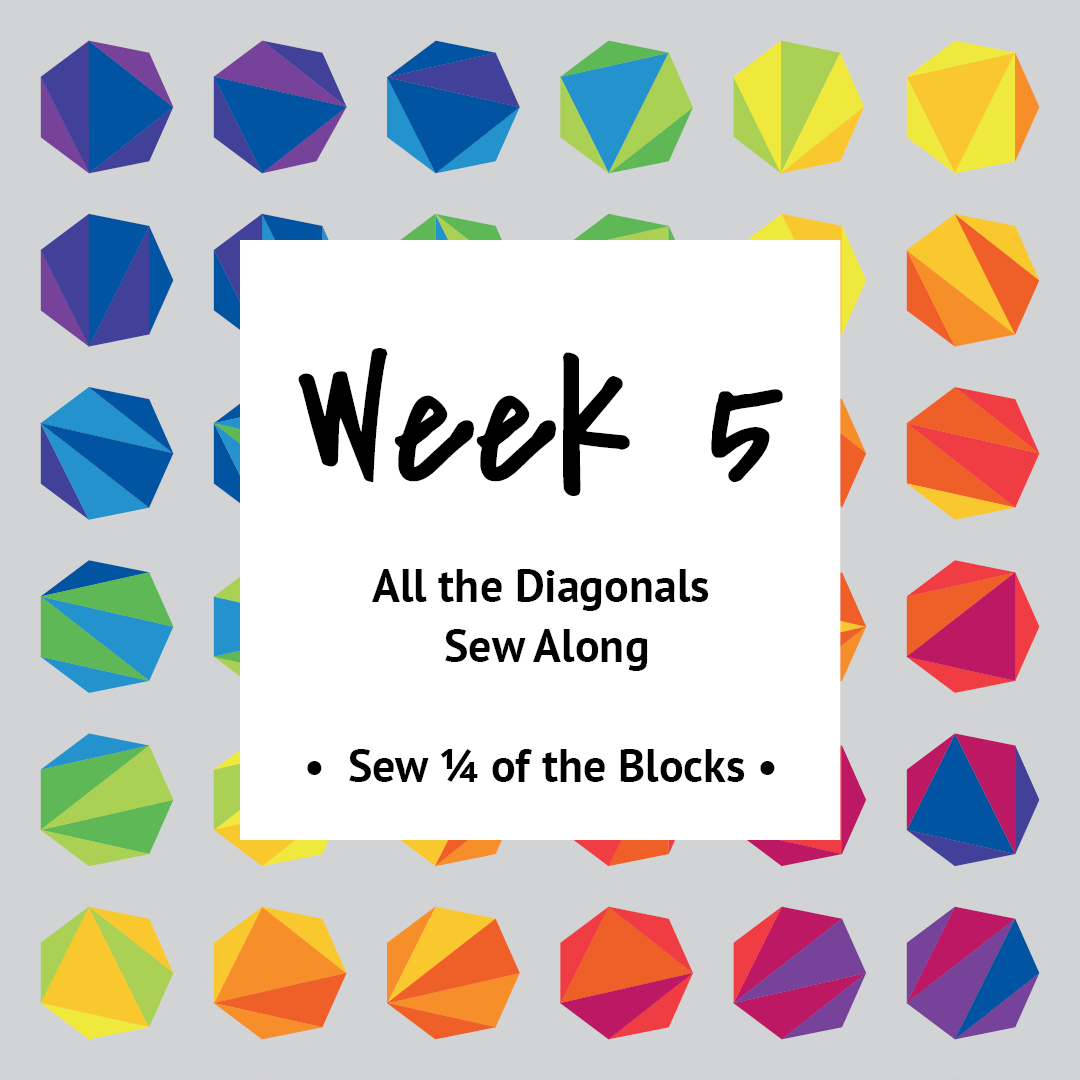 We are starting the last week of sewing blocks!
The prompt for this week is again to show off your sewing progress. Your goal is to sew about a ¼ of the blocks – which would be 10 or eleven each week if you want to divide as evenly as possible. But if you want to do a few more or less this week, do you! You know yourself and your schedule over the next weeks best.
This post is part of the All the Diagonals Sew Along! See all posts.
Task
This week's progress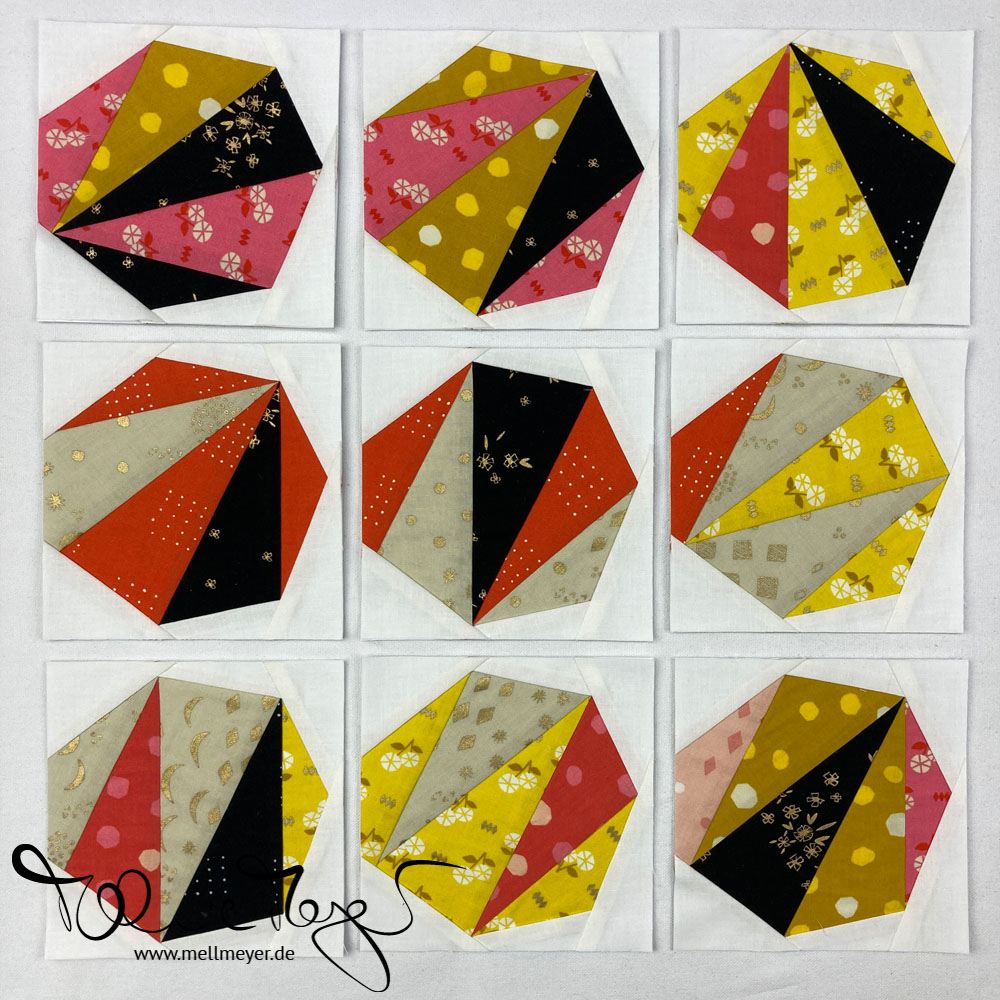 Here are the last blocks. Whoohoo! And of course I also had to see all blocks up on the design wall.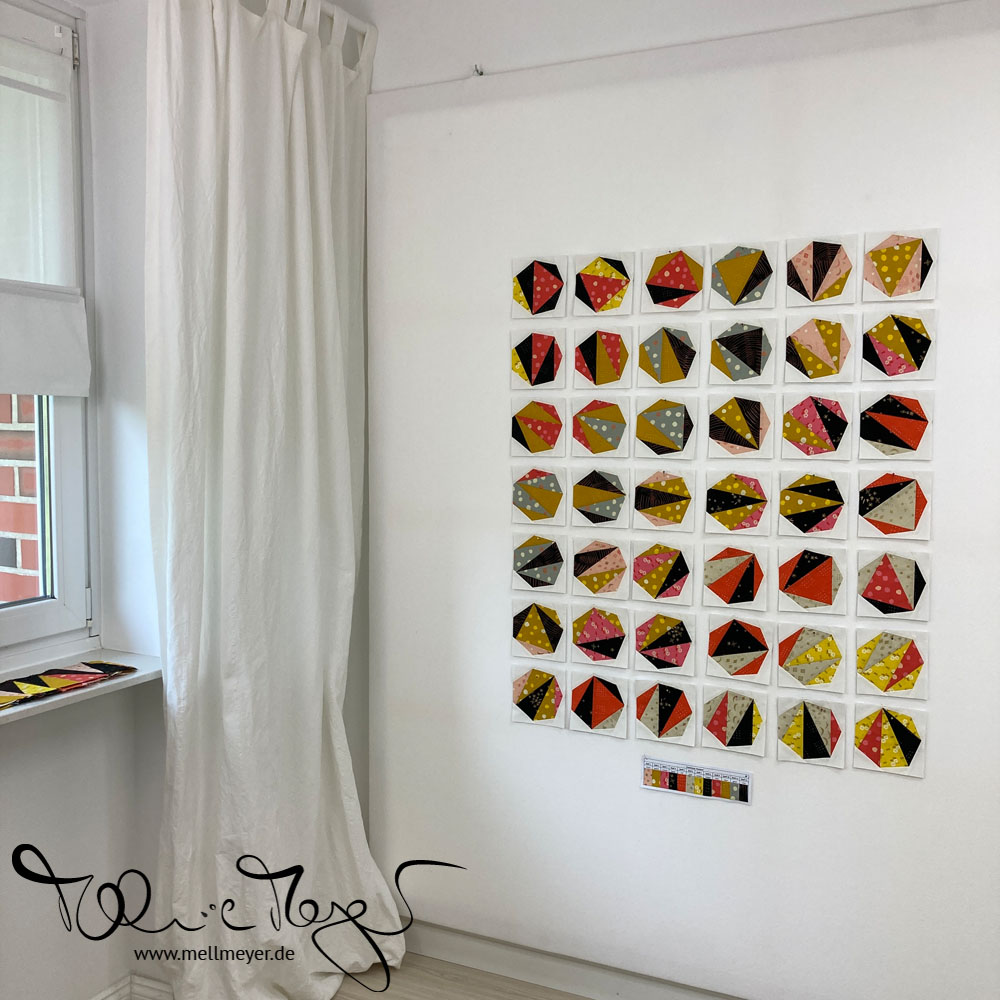 I just loved how the fabric chart looked like a caption so I included it ;) You can also see a sneak peek of my improv elements on the window sill, that I started to sew from my cut-offs.
This is the simple layout like the Throw version but with 5″ blocks. It is six wide and seven high. But I would love for it to be seven wide and six high – making it a horizontal layout. That would fit better in the destined space. I will see if I can find the energy to play around with block layout ;)
Community
My Instagram Highlights
Well, I had to prep this post a bit earlier due to the big birthday celebration happening today. But when I check IG I could not find any posts with progress from last week. Did IG hide them? Did you forget to post?
Please do remember to tag me directly @mellmeyer and leave a comment on the weekly Sew Along post. I looooooove to see your progress! And I am sure everyone else does too ;)
If I "find" some more of your posts this way, I will do a new IG story parade on Sunday!
So let's make the last blocks ;)
See you next week!
Best wishes
xo Melanie