This is one of the posts for my #2016FAL. I am really happy and proud that I finished in total three projects: (1)#RainbowMiniSwapR2 (2)"Round No. 2" (3) "From Outside In". #YeahYeahYeah
I think that is the best I ever did in this Finish Along Series :)
And this is my third charity quilt "From Outside In" – simply named after the fabric collection by Malka Dubrawsky for Moda. I used charm squares I had spontaneously bought at a trade fair – it's so long ago I can't even remember where :)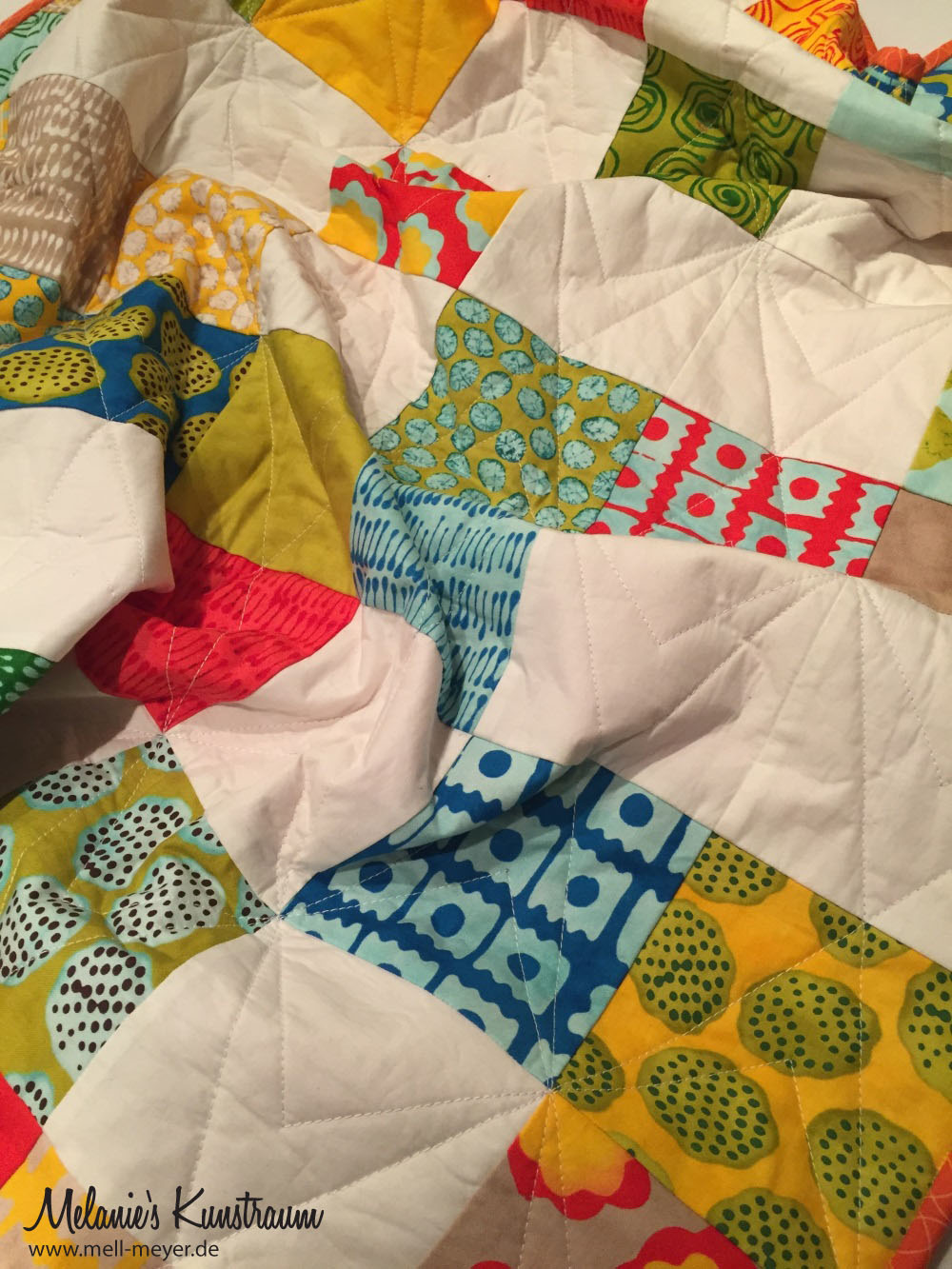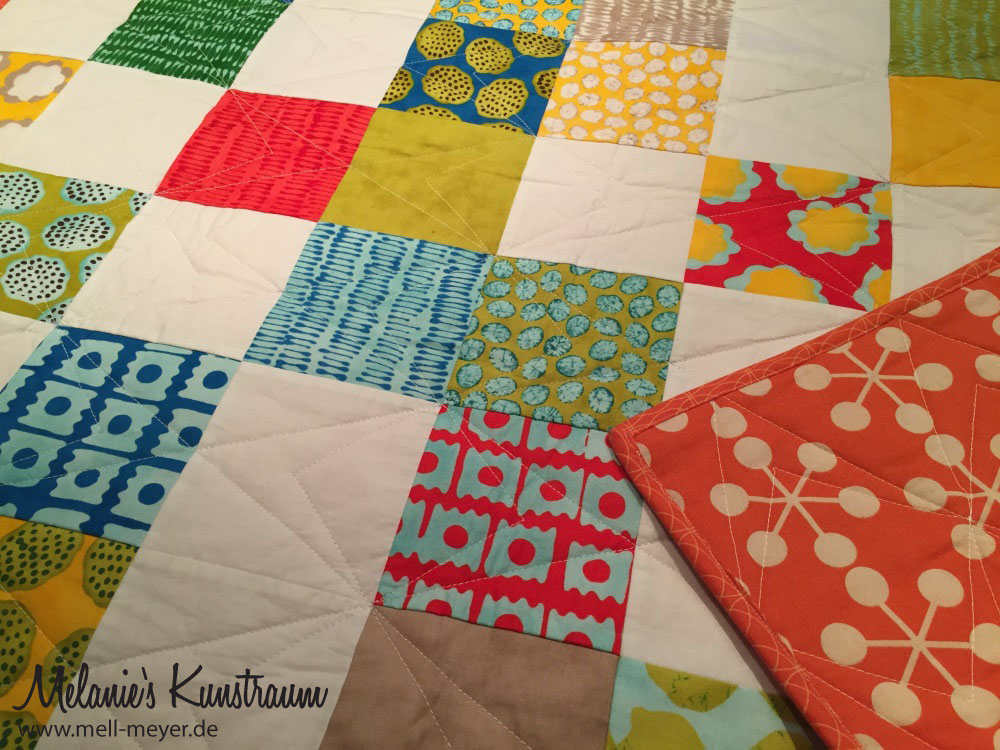 The backing and binding fabric are both from the collection Comma by Zen Chic aka Brigitte Heitland.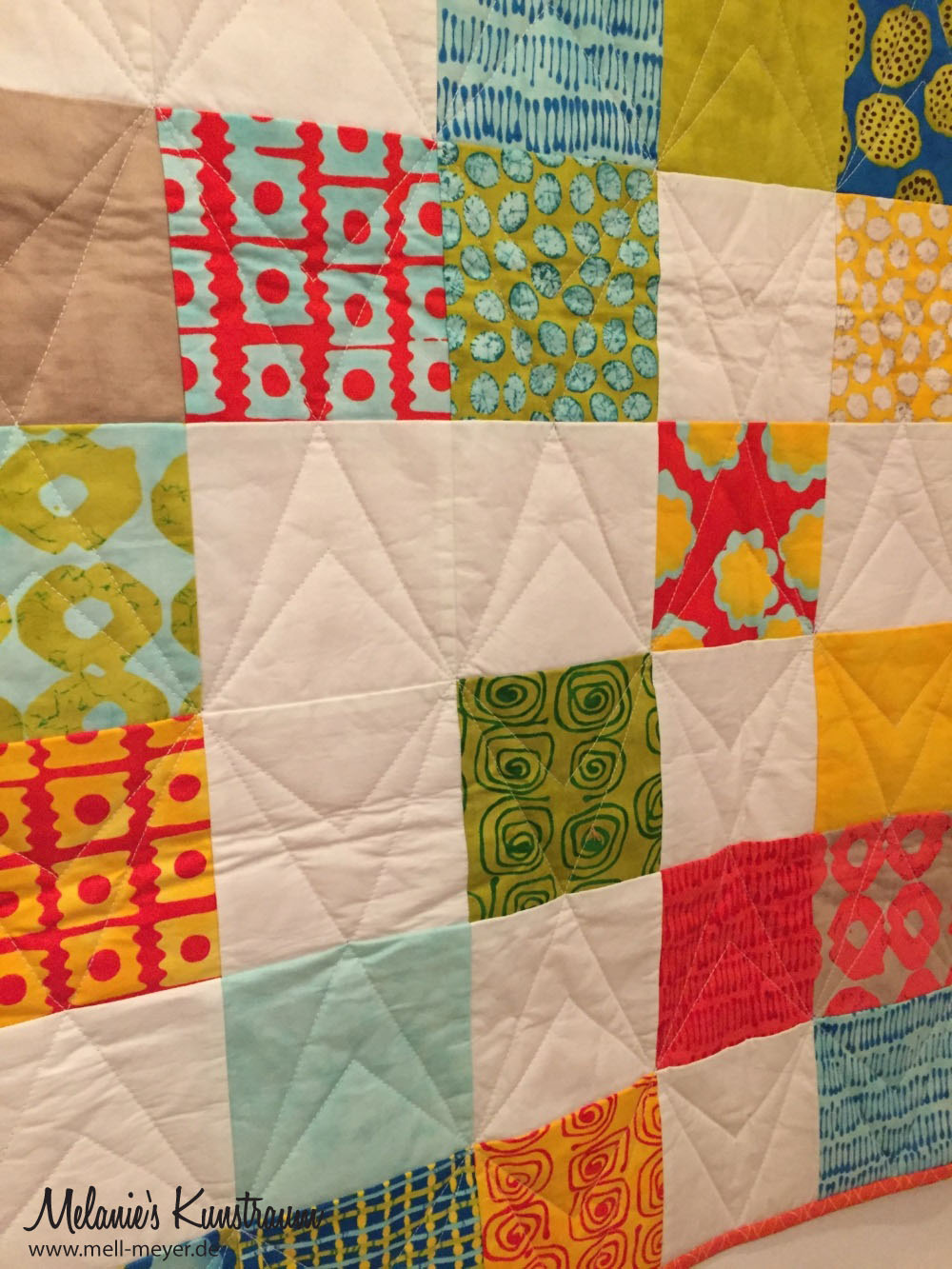 And the quilting idea was from Instagram by livingwaterquilter
Linking up at
Sew cute Tuesday @ Blossom Heart Quilts and Finish Along 2016 @ She Can Quilt.
My original #2016FAL list for Q1 is here.