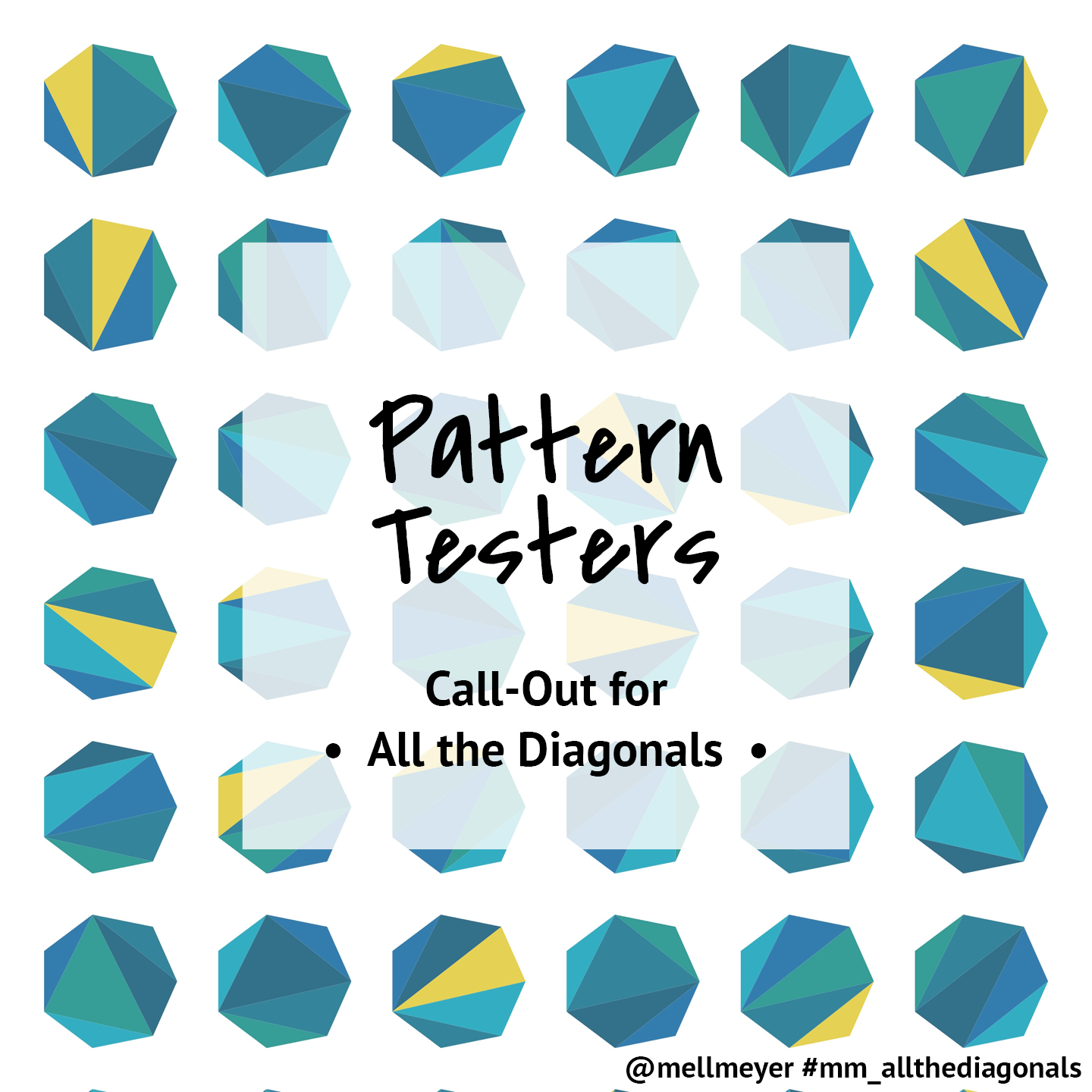 Over the last weeks, more like months I have been very busy with designing something original for the first time. This will also be the first time that I am releasing a pattern. It is totally exhiting and I am proud of myself… but I am also terrified. It is hard to send your "baby" out there. So please be gentle :)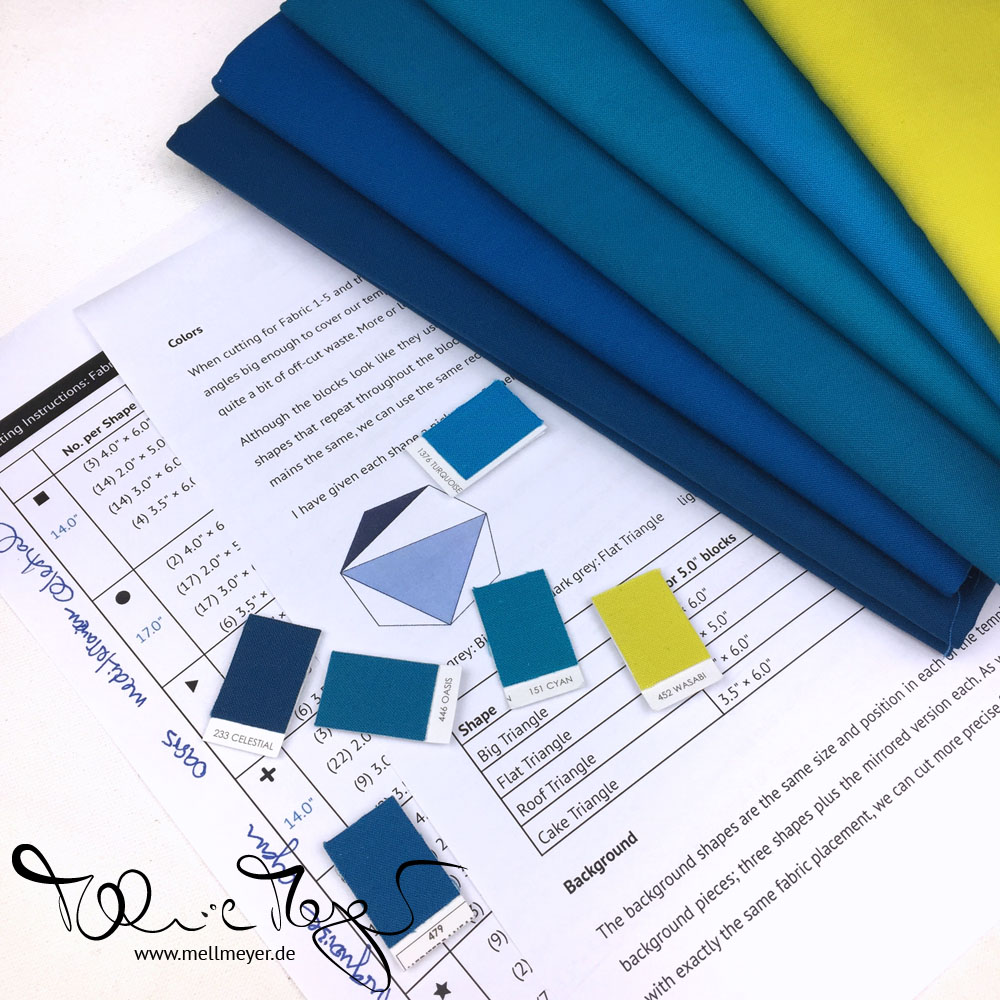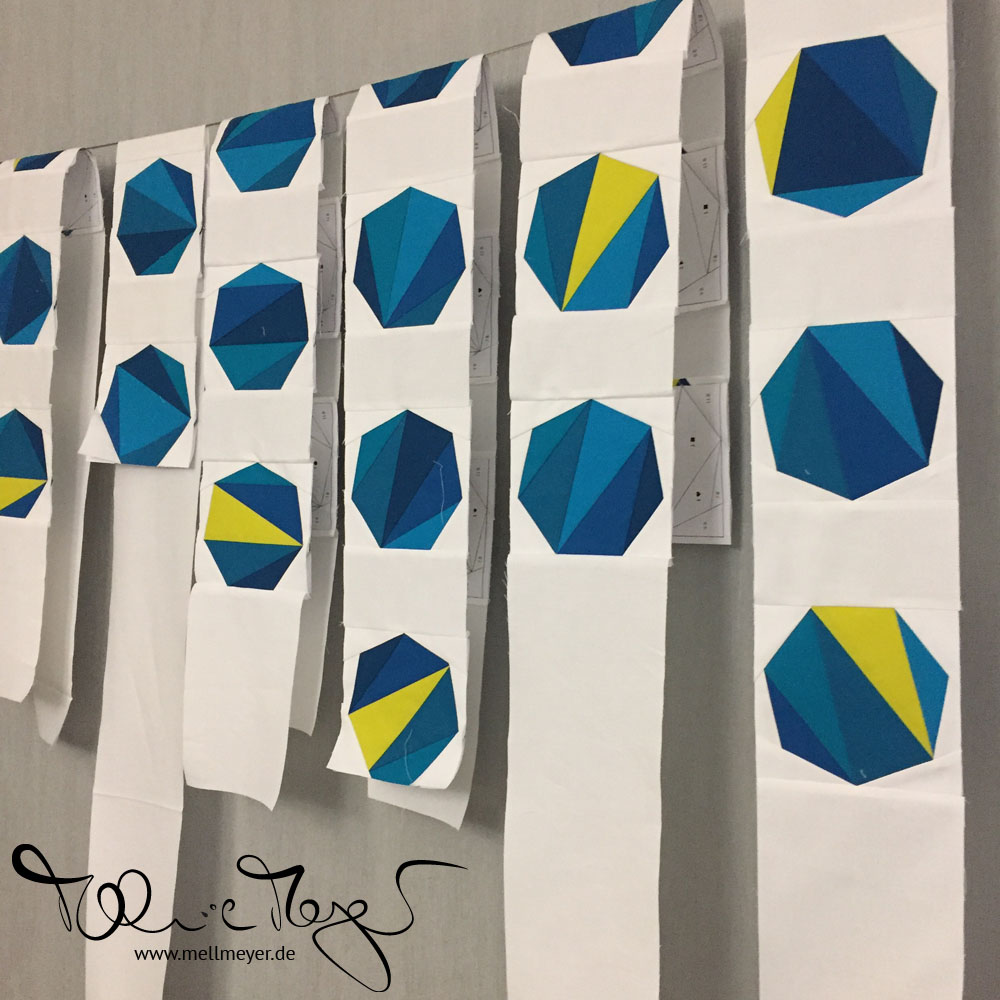 I have just started the quilting of my first version. And I am also designing and planning a second rainbow-y version. But I think the pattern is developed far enough, that I should be ready to send it out to my testers next weekend. And especially for me – where the middle name could for sure be last minute – there is nothing better than a hard deadline to get moving.
Background
What is All the Diagonals?
Introduction
All the Diagonals is my quilty take on the mathematical question called "Polygon Division Problem":
"In how many ways can a regular polygon be divided into triangles
if different orientations are counted separately?"
As hexagons are already a very common quilt block form, I decided on using a heptagon. And the answer for this seven sided polygon is: 42.
You might notice that this number is also famous elsewhere :)
Trivia: The next polygon, the eight sided octagon has already 132 different orientations!
Content
So this pattern includes 42 templates. They are included in the size 5.0″ finished and 6.5″ finished. I came up with three layouts and combining that with the two template options, this leaves you with many options for making the pattern your own. There are instructions included for five different quilt versions. But I am sure you can come up with many others.
Also included will be a coloring sheet and a fabric/color chart.
Skill Level Confident beginner
The blocks in this template are sewn with the technique called foundation paper piecing (FPP). If you prefer, you can also use freezer paper piecing which is a subset of that technique. Basic knowledge of this method as of basic quilting techniques is assumed.
That being said, the FPP skills needed for the construction of the blocks are very basic. There are no sections to be connected and no tiny pieces. So even though the pattern uses an advanced technique it can still be accomplished by a confident beginner.
Versatility
The pattern options!
Here are the diagrams of the options included:
All diagrams have the correct ratio but are of course not scaled in relation to each other :)
Testers
Do you want to be the first?
But know let's get back to pattern testing and thus to you! Any good pattern is tested. Of course every designer hopes that there are no errors in it, that every spelling mistake was found and that everything is written in an easily understandable way. We hope, but what makes it better are our testers!
So if you can finish the quilt top in 4 weeks and love to take great photos as you work then please send me an email!
I am looking for testers for all pattern options. And I am also open if you want to do a totally different color distribution or layout. You might have to do some math on your own, but it would show how versatile the templates are. So in fact I would love that!
If you have any question, send me an email or leave me comment here.
Best wishes
xo Melanie