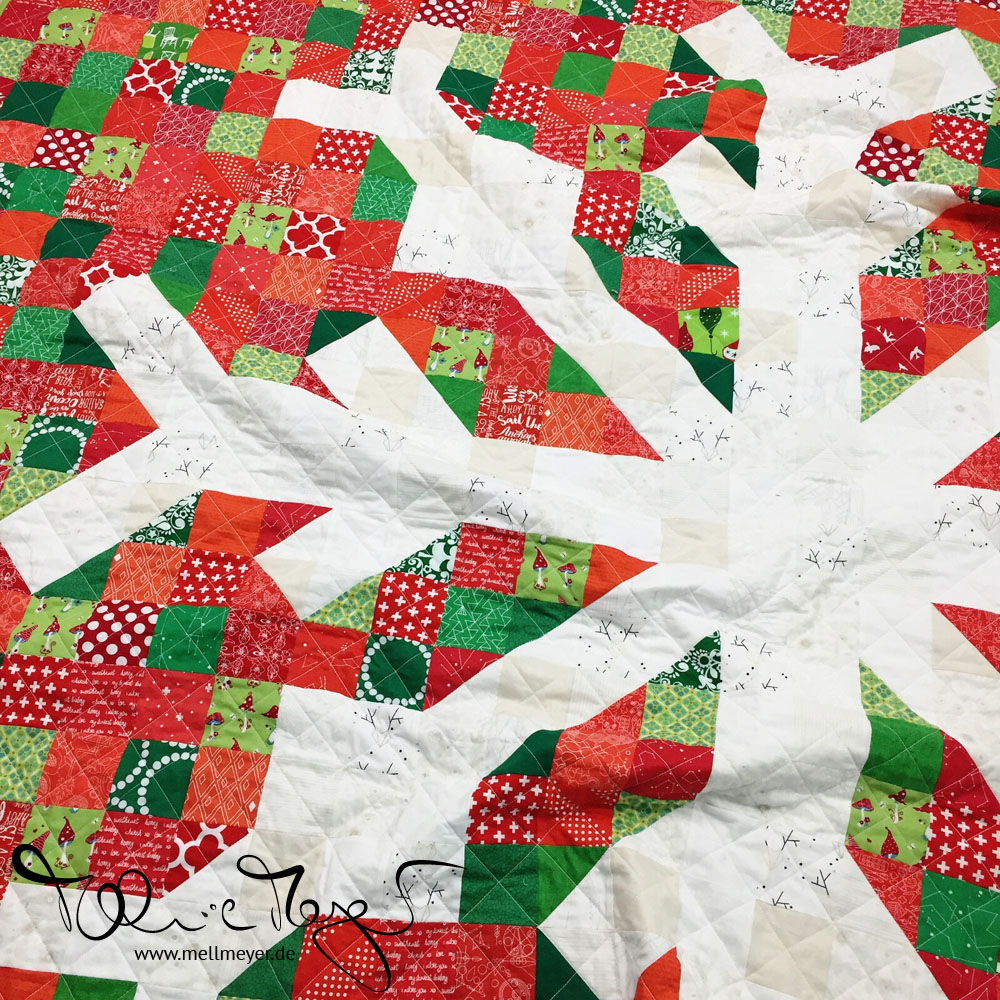 No. 8 of my Finish Along List for Q1 is finished!
Though I am mostly focusing on my "All the Diagonals" pattern, I needed a finish. So I grabbed my already precut binding strips, sewed them together, pressed them and started attaching the binding to the quilt.
And then I wondered how I would photograph it. Our current #sayathome situation makes it really hard to come up with a game plan for my "Hamburg Quilt Stories". I really wanted to finished something but for me that includes taking the finishing pictures and writing the blog post. So for the time being I will have to make do with my apartment or other venues where I will not put other people at risk.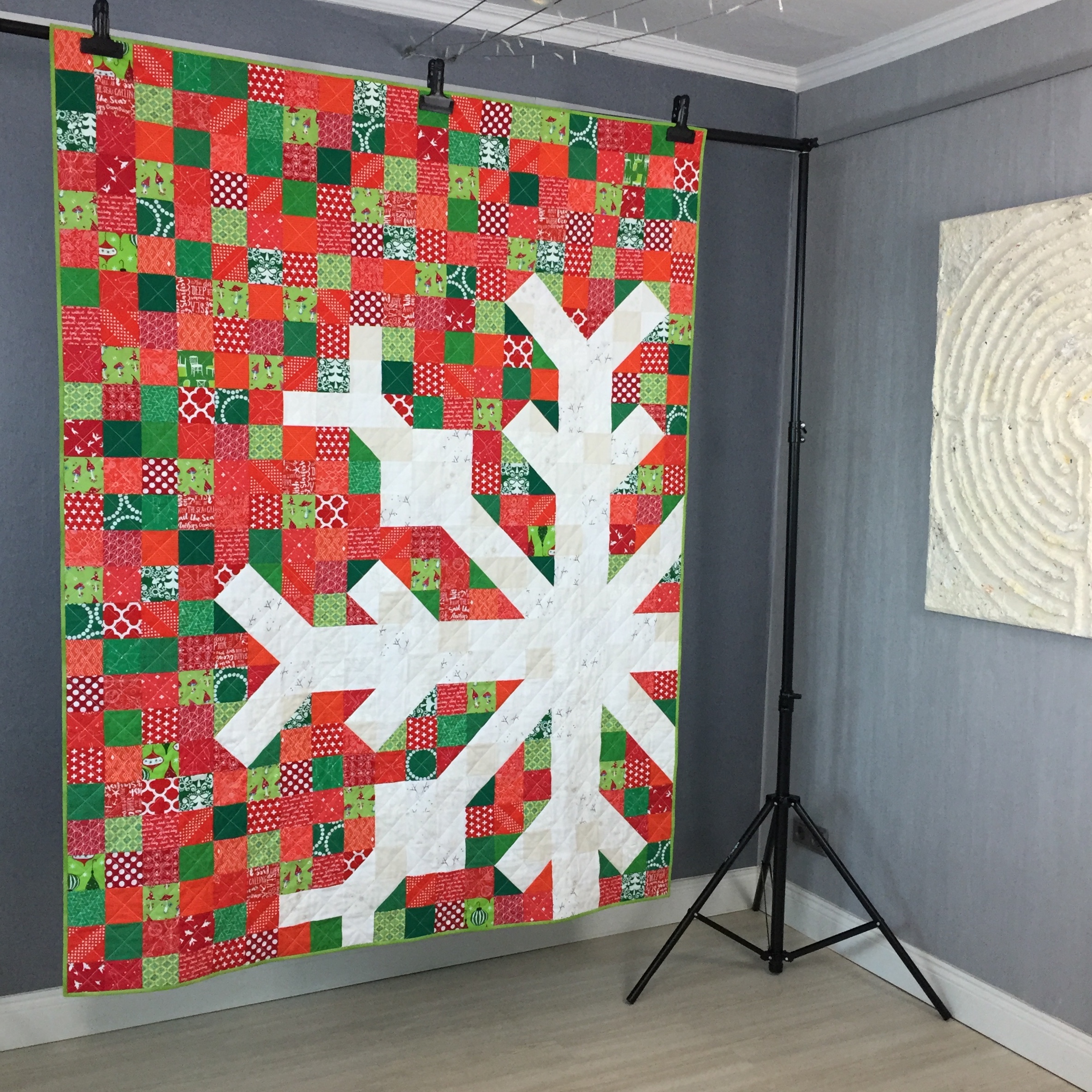 So a good chance to try out my new photography background system. I can say that it is sturdy, easy enough to assemble but overall it is still quite annoying to take a full picture of a big quilt inside. Just imagine that you have to move most of the furniture in your living room out into the hallway and then push the big dining table to the other side of the room… yeah, now you know what I did :)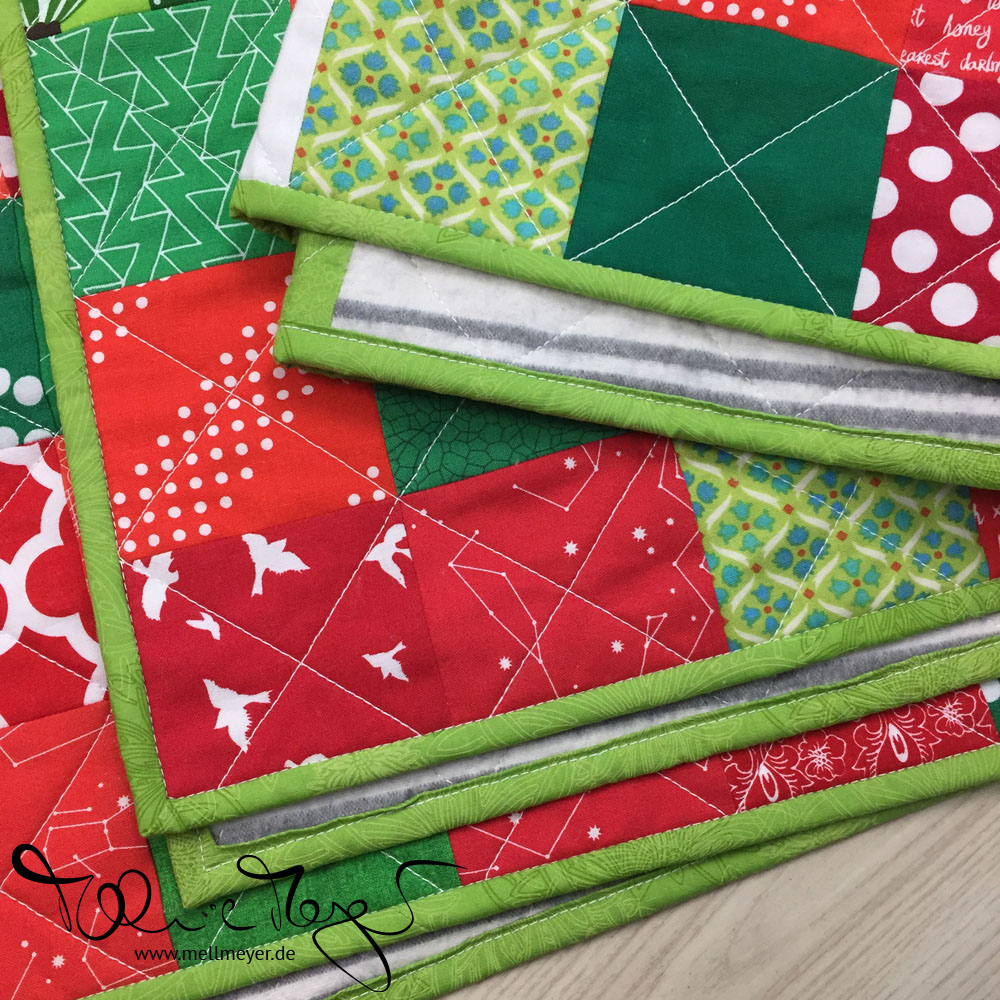 The binding is an Art Gallery blender called "Floral in Lettuce" that I had in my stash. I am very happy to say, that except for two greens that I bought a quarter meter of, I worked solely from stash. And that includes the backing. The flannel is the second half of what I used on my ghost quilt and to get it to the right width I added a rally strip with some greens from the front and the binding fabric.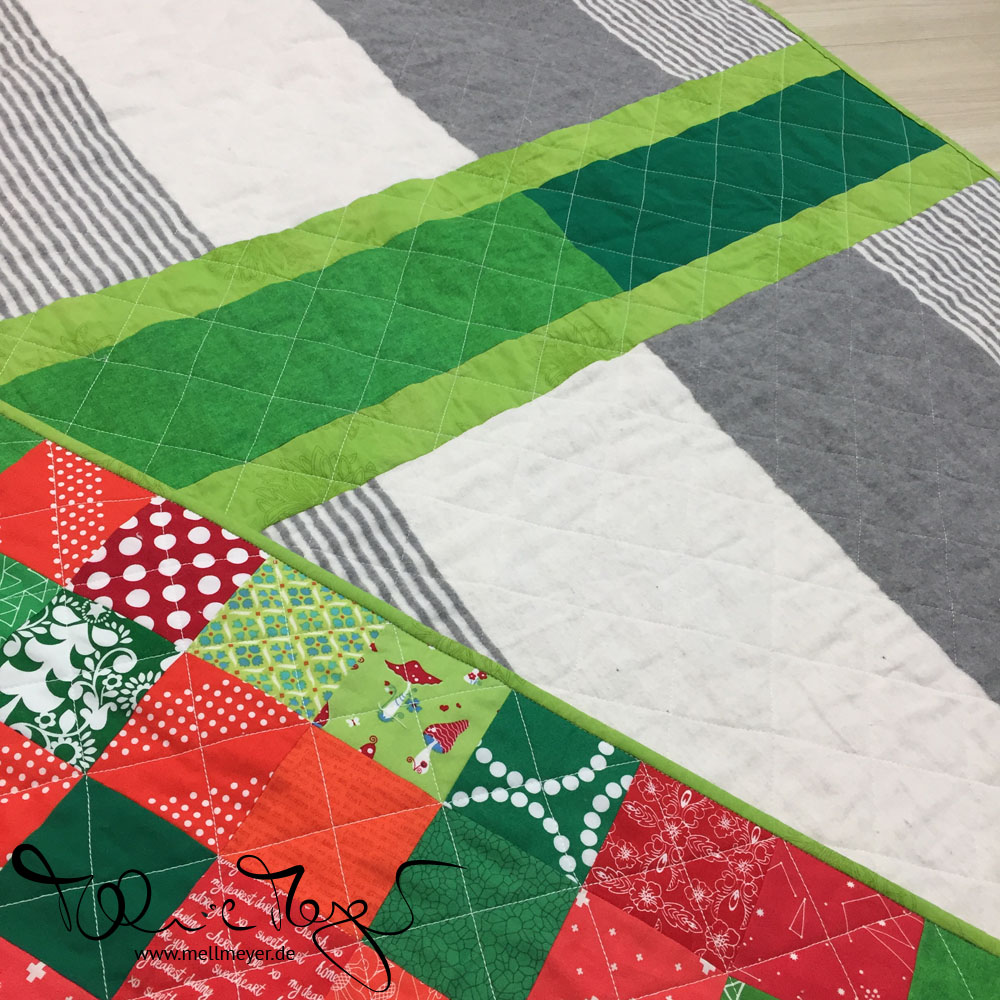 The quilting is a simple grid done diagonally through all squares. It makes it sturdy enough but still very soft for lots of cozy couch time come winter. So happy I could make it even more comfy with the soft flannel backing. And of course I put my label on :)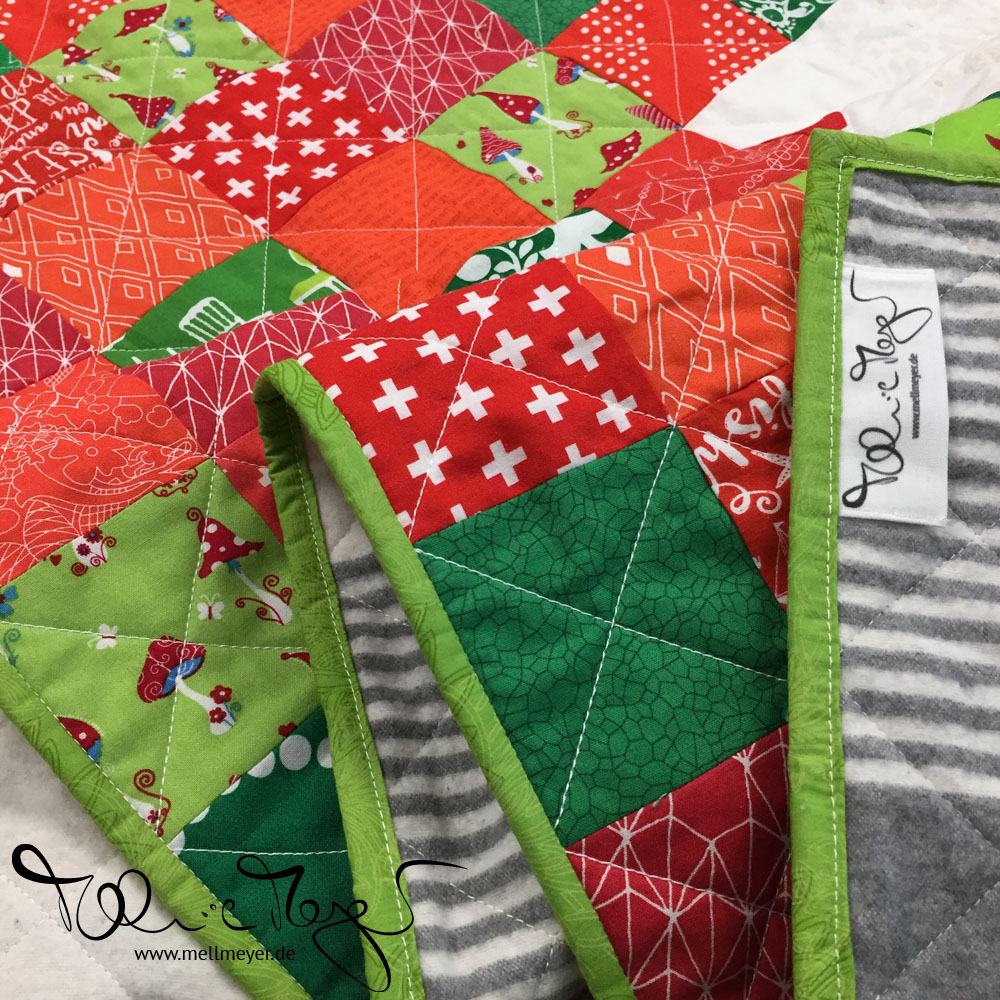 And to have at least one fun picture …
… here is the Christmas Snowflake with a bit of my Christmas decorations :)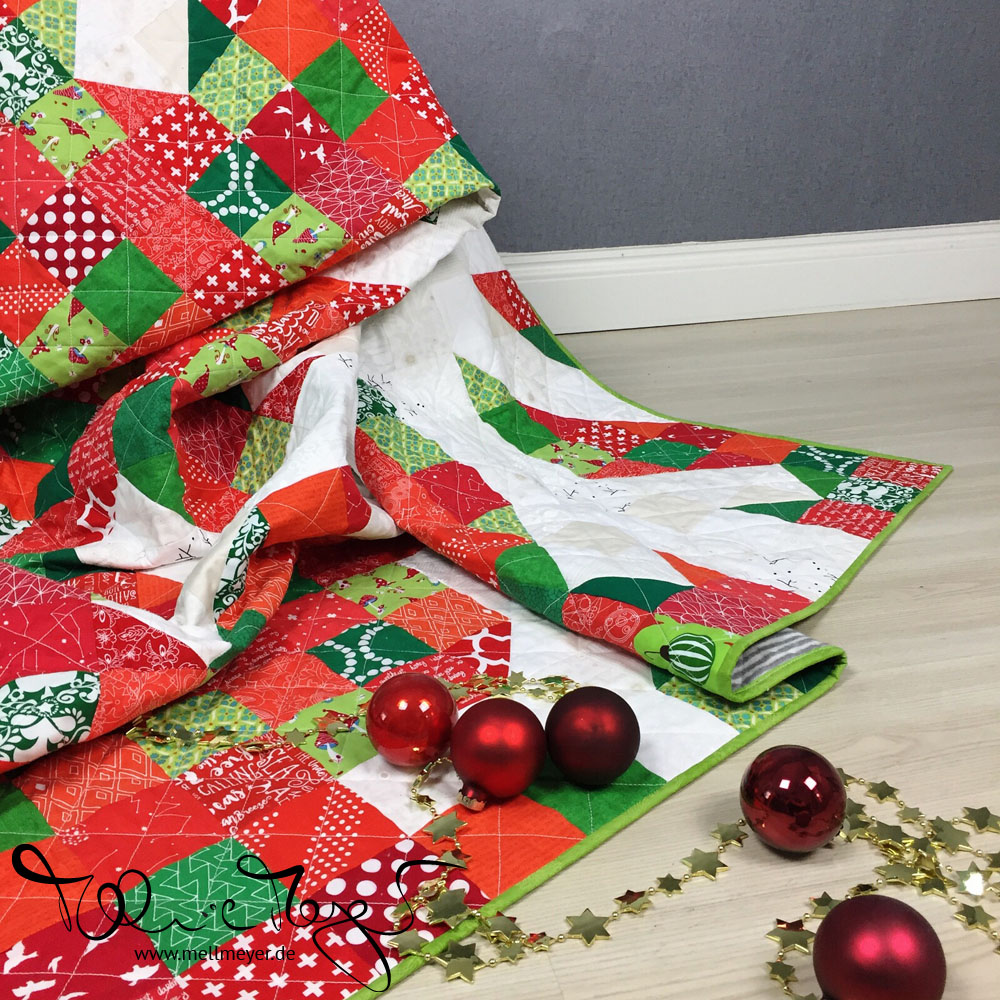 I hope you and your family are doing ok and that staying at home is not too much stress.
Stay well!
Best wishes
xo Melanie
So far this quarter …
Linking up at
Beauties Pageant 74 @ From Bolt to Beauty
How fun is this? Michelle is also doing Christmas themed sewing… must be in the air :)
I will also join the 2020 Finish Along via hashtag on Instagram.