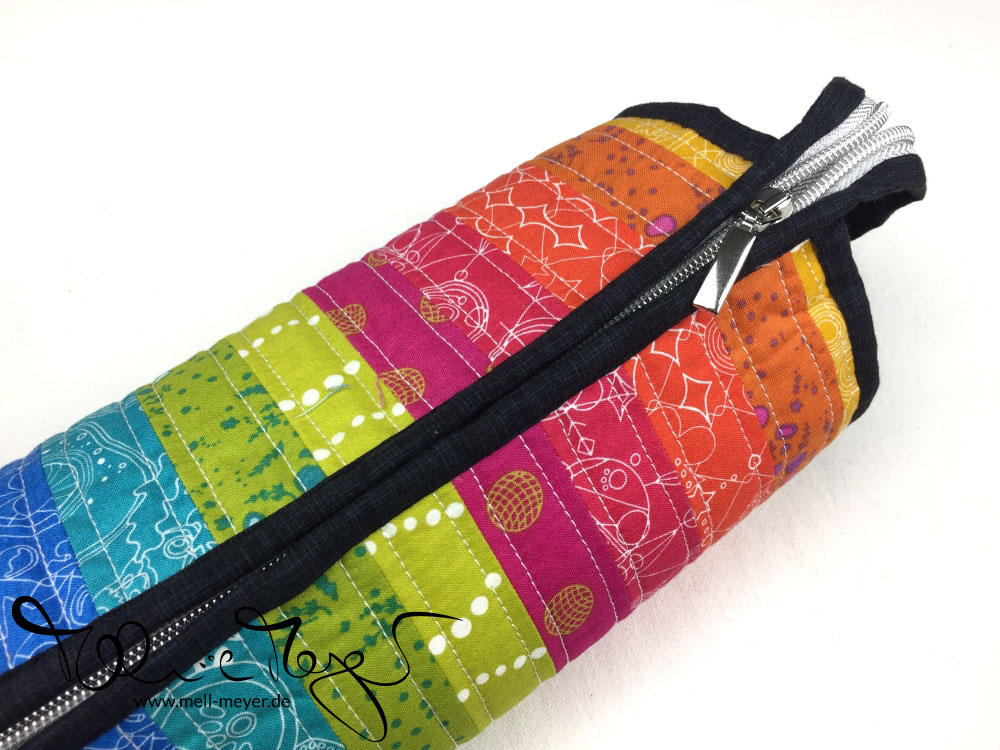 No. 8 of my Finish Along List for Q4 is finished! #secondFinish
As already mentioned with my first and second Sew Together Bag, I started them in April/May 2017 as a pack of three. Of course that didn't come out as intended and time flew away. But I am really happy that I finally managed to finish this last one :)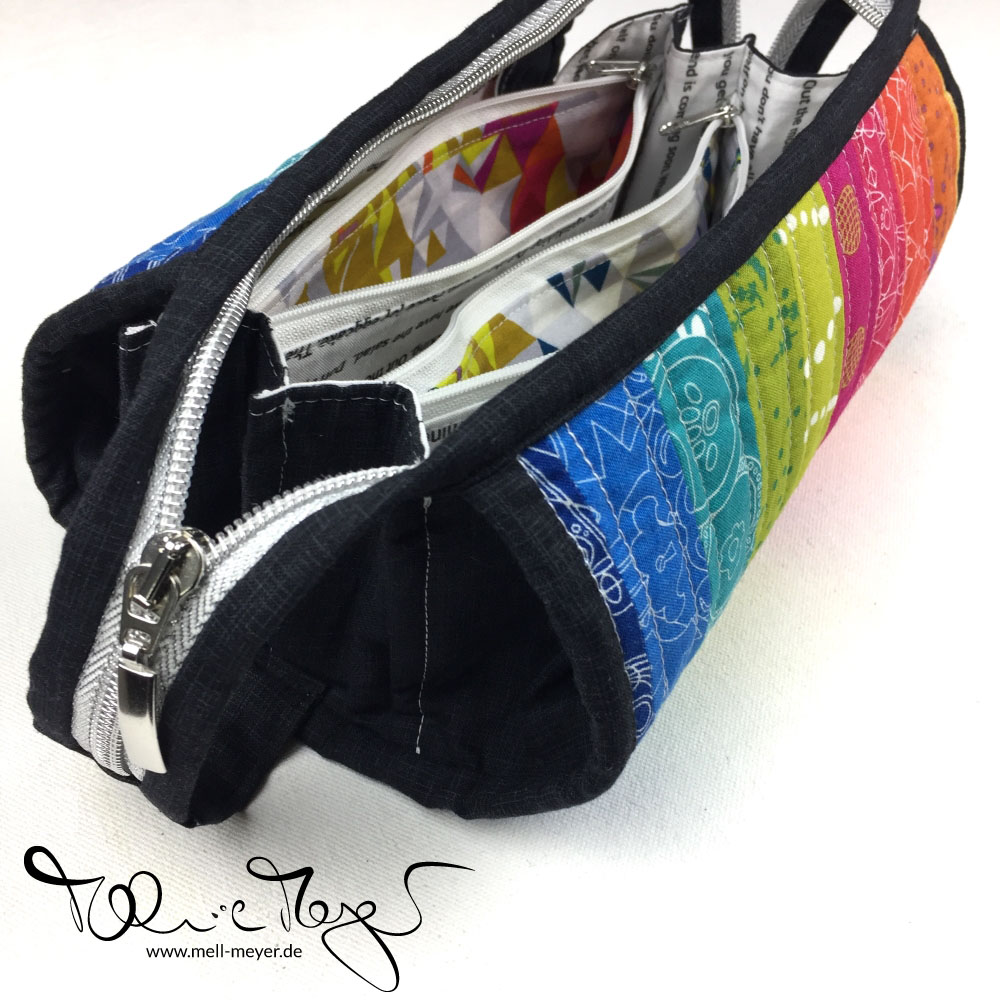 The outside is the same as No. 1 and the inside partly like No. 2. It uses the fabric I design especially for that bag. It states German proverbs that are directly translated into English (read the post for No. 2 to know why) And the pocket linings are Alison Glass fabrics. She is my favorite designer, so I had to use some of her fabrics… The outside fabrics are also by her?!? How come?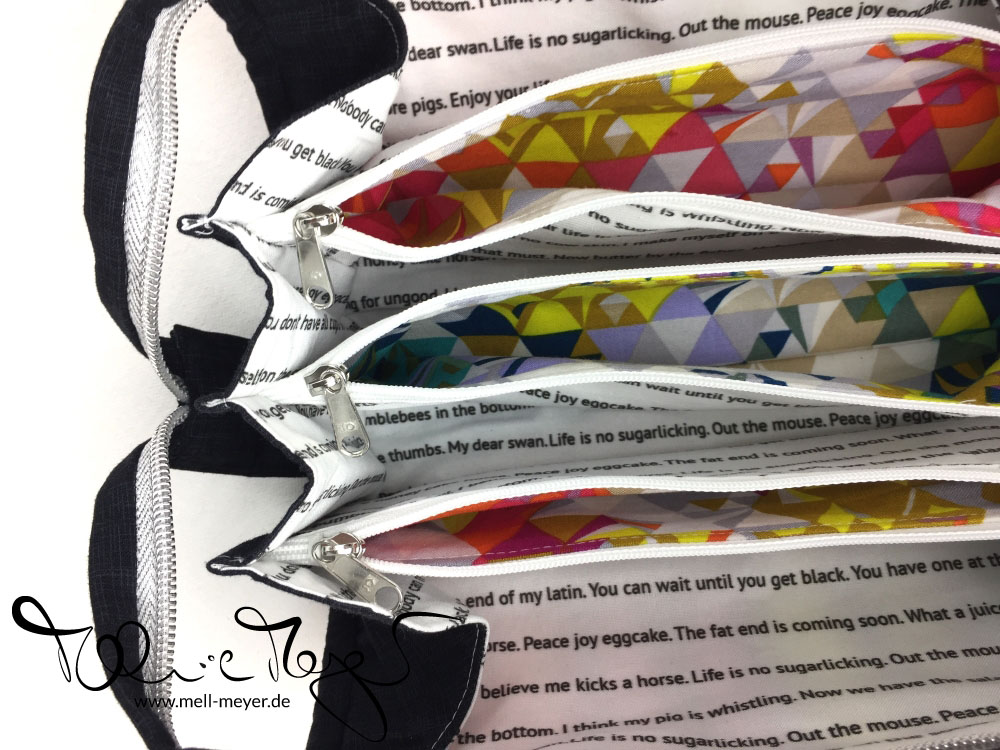 A lot of people are afraid of zippers. On clothing they are probably way more complicated but installing the ones on the Sew Together Bags is easy. My greatest struggle with these bags is always the binding. The layers are so thick there, that my machine starts having problems like either not moving or jumping stitches.
Though I recently learned that switching to the walking foot might help. So if I ever tackle another one, this is what I will try.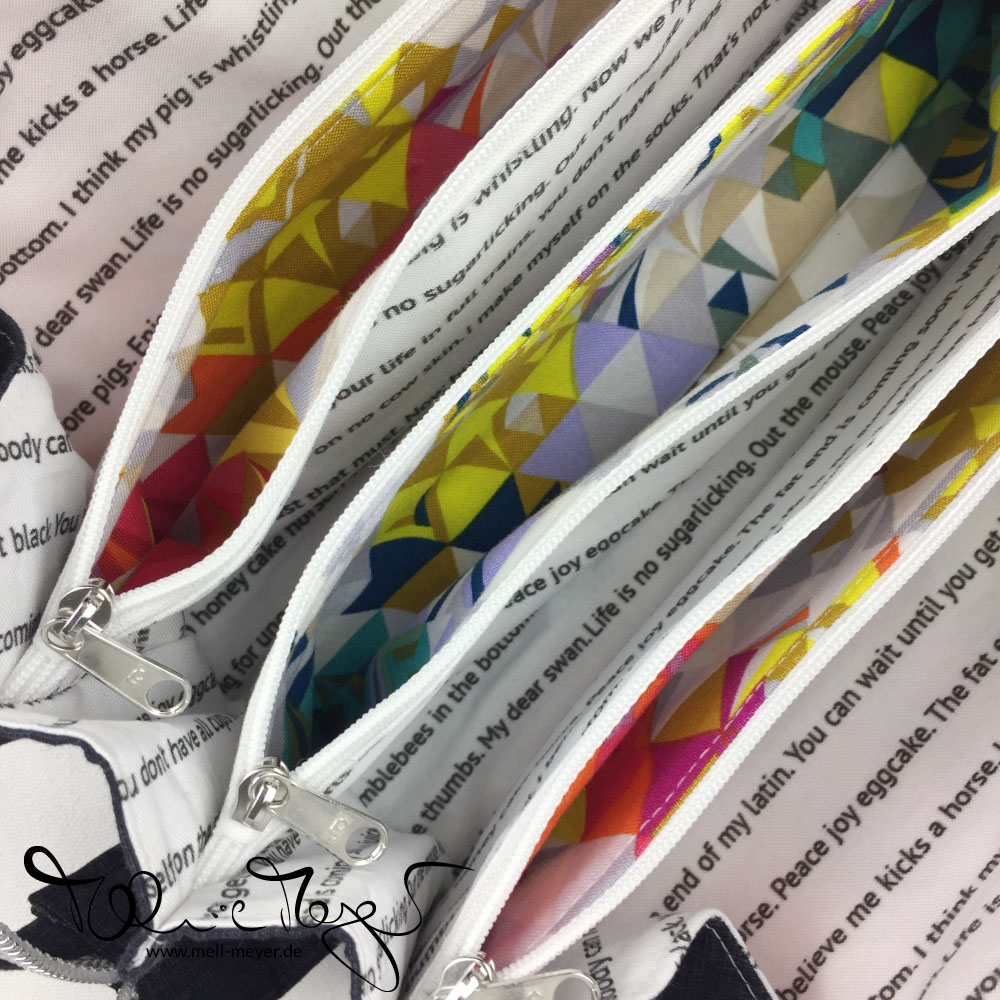 But this time I tried hand binding. For the first time. And I really dislike using a hand sewing needle… I watched a few You Tube tutorials and pictures from one of our self-proclaimed hand binder aka Susan. Thanks for the help!
It actually went better than expected and also looked well.
And then it took me months to get to that final step of sewing the zipper tabs and those on the bag. I have really no idea why I procrastinated that long. I think it took me an hour today to finish it. But many month of fretting the ever growing WIP list. How crazy the brain sometimes is :)
Now I will go into the sewing room and clean up my notions thanks to this new organizing tool. Hope you all had a great, productive and fun weekend!
Best wishes
xo Melanie
So far this quarter …
Linking up at
Beauties Pageant @ From Bolt to Beauty br>
Q4 2018 Link Up @ She Can Quilt